A Notebook covered with a Collage made from organic Cotton
A Notebook covered with a Collage made from organic Cotton
The cover of the notebook is decorated with a collage made from organic cotton in different patterns and with a stamped text. Everything is attached with double-sided foil tape. The cover is decorated with ribbons and buttons attached with a glue gun.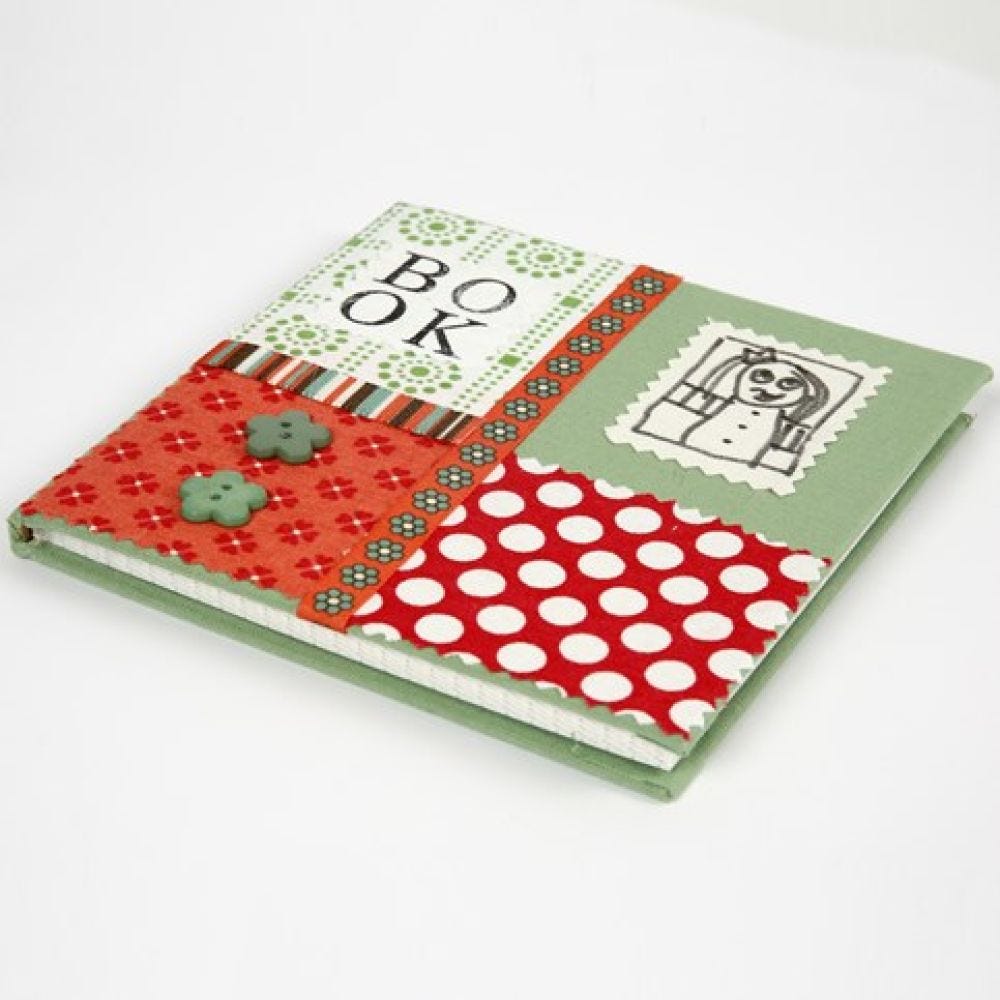 How to do it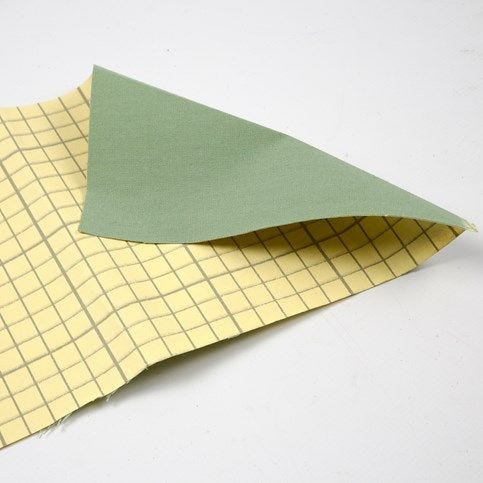 1.
Cut a 32 x 16cm piece of double-sided foil tape. Remove the protective paper and attach the foil tape onto the fabric chosen for the notebook cover. This will subsequently be decorated with a collage. Trim the edges of the fabric.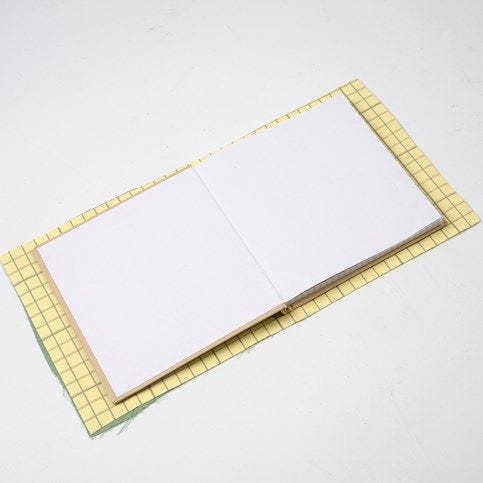 2.
Remove the other layer of protective paper and place the notebook onto the middle, with the spine level. Cut an incision at an angle on each side of the book spine at the top and at the bottom. Hold the inside pages of the notebook away from the cover and attach the new cover by folding around the edges at the front and the back. Trim the excess fabric.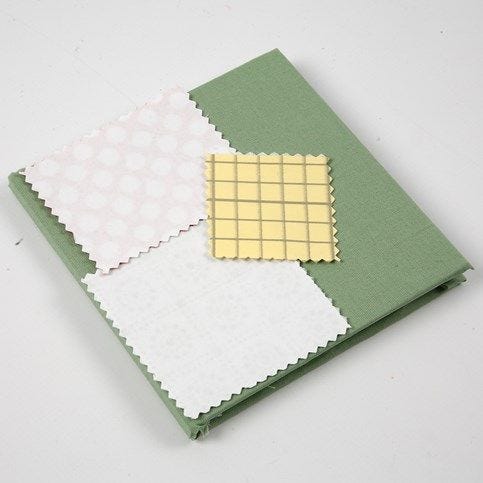 3.
Cut pieces of cotton fabric to the desired sizes using pinking shears. Here we have cut squares. Attach all pieces onto the double-sided foil tape.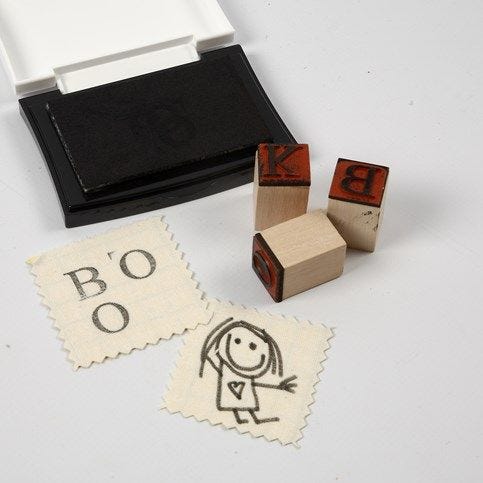 4.
Create a text using letters from the foam stamp set that contains the entire alphabet. Apply ink to each stamp by pushing it into the ink pad and then stamp onto the notebook cover. Also draw a design using a textile marker.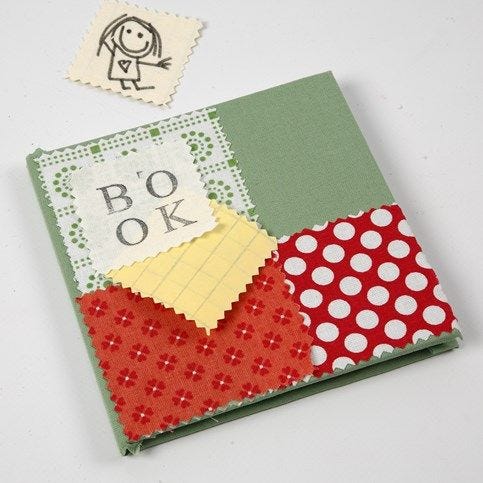 5.
Attach the different fabric squares onto the front of the notebook.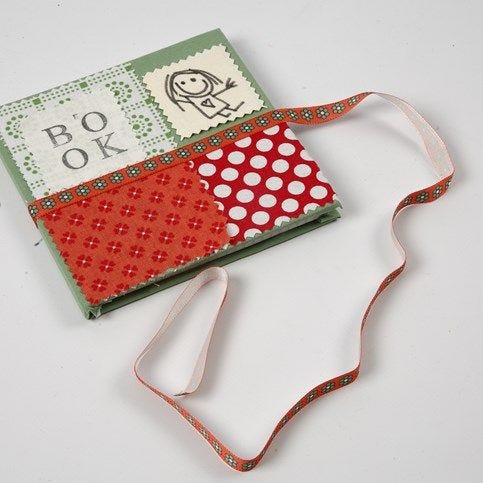 6.
Attach decorative ribbons onto the double-sided foil tape in a criss-cross fashion over the joints.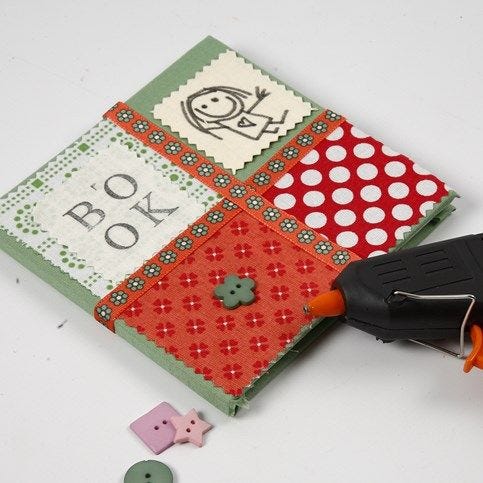 7.
Attach buttons according to your own taste using a glue gun.
Copyright © 2013-present Magento, Inc. All rights reserved.