A Note Book with a wooden Cover, decorated with branded Words
A Note Book with a wooden Cover, decorated with branded Words
The wooden cover of this note book is decorated with words, which are drawn on using a template. The outline of the words are burnt into the wood with a Pyrography tool and a word is painted.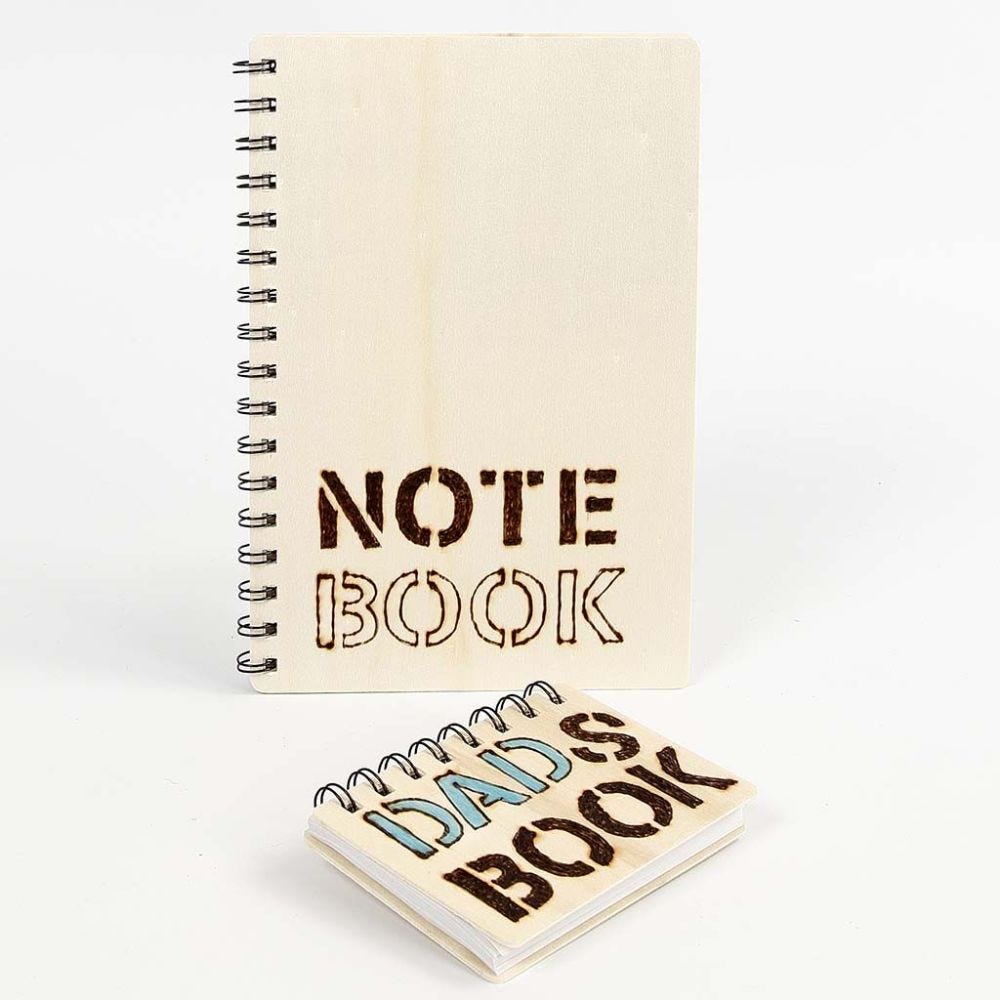 How to do it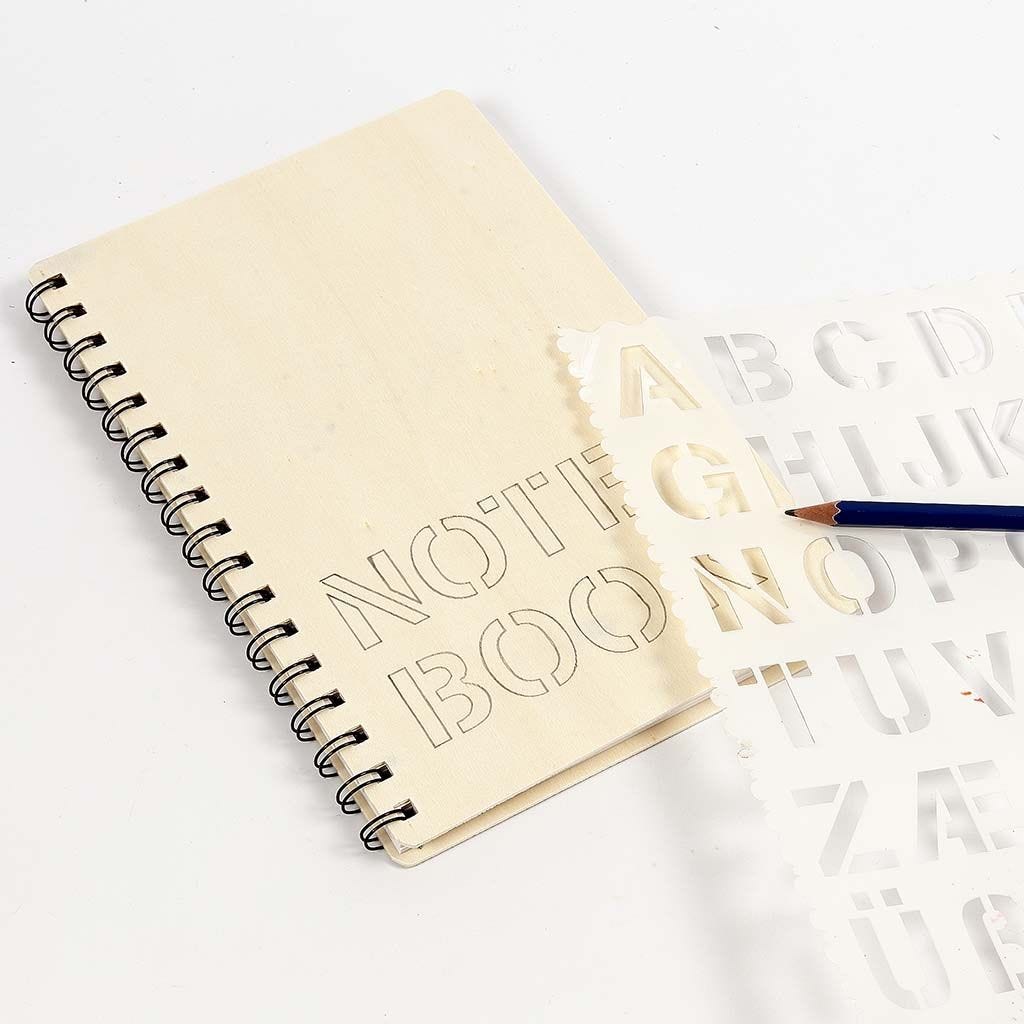 1
Use the template to copy letters onto the wooden front cover with a pencil.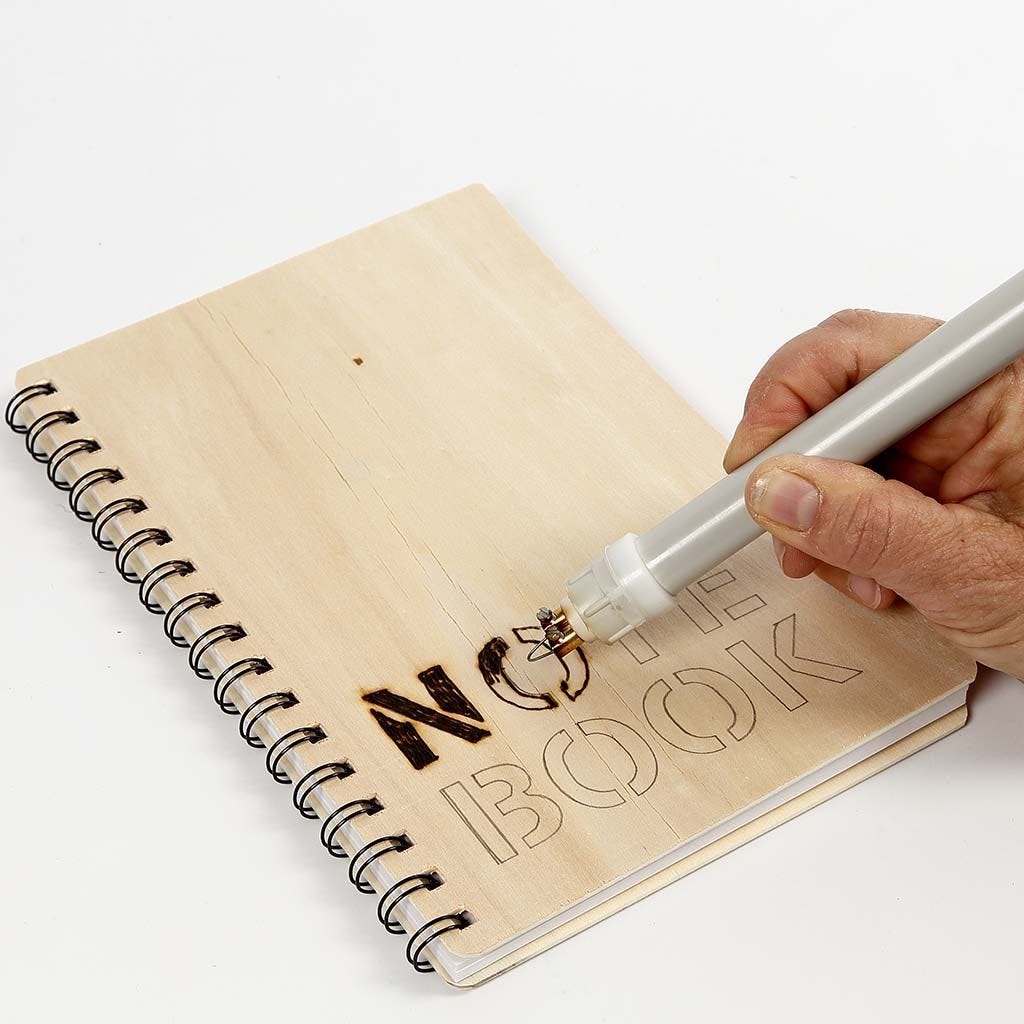 2
Use a Pyrography tool for burning the letters. Either fill in each letter or just burn the outline – or you may do a combination of both.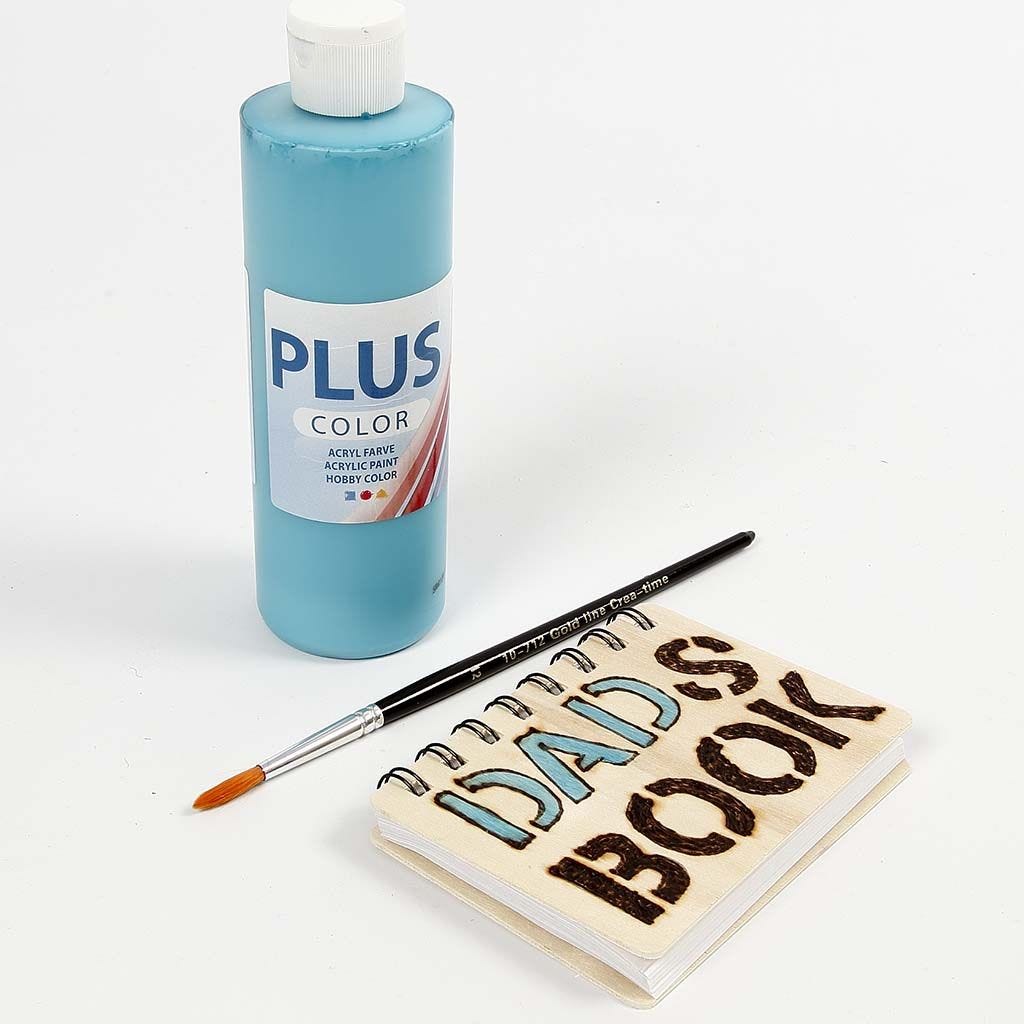 3
Paint the letters according to your taste with Plus Color craft paint which is slightly diluted with water. Leave to dry.
Copyright © 2013-present Magento, Inc. All rights reserved.