A nosy elf with an elf's hat made from chunky yarn
Make these wooden nosy elves with soft elves' hats made from XL chunky yarn which is attached with Sticky Base. Add a beard and further details on the elf's hat with mini glass beads.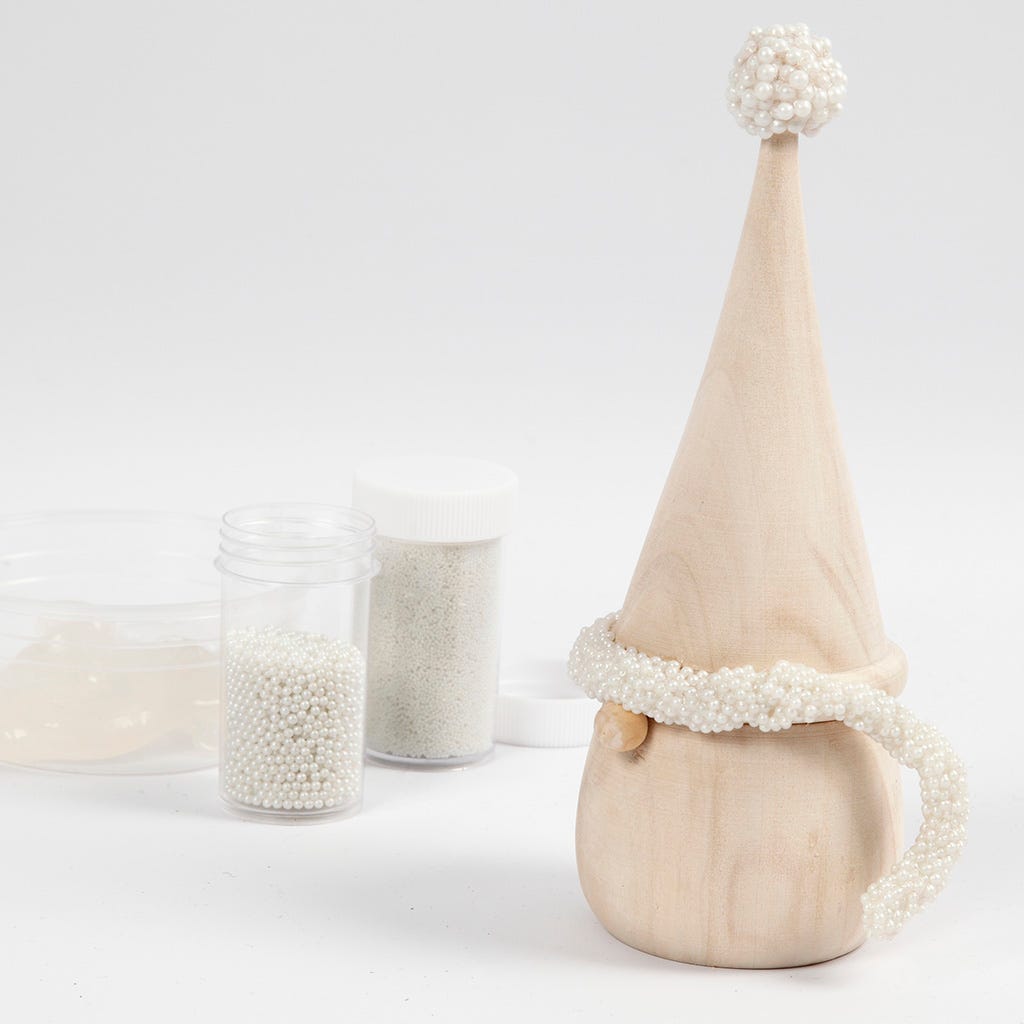 1
Mix mini glass beads with a bit of Sticky Base. Model the mixture onto the top and the rim of the elf's hat. Make the beard in the same manner and attach it around and under the nose.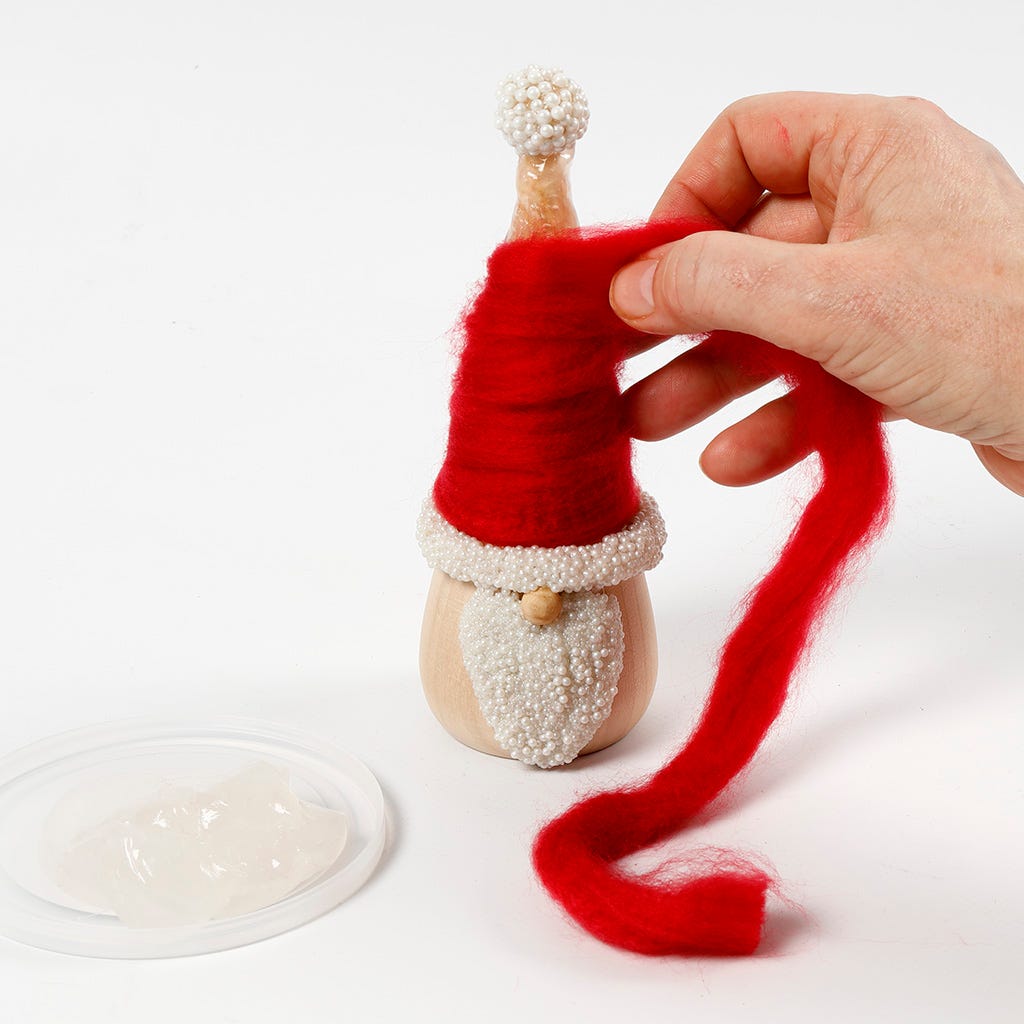 2
Apply a thin coat of Sticky Base onto the elf's hat as glue and wrap it with XL chunky yarn as shown in the photo.