A Nest made from Flower Sticks
A Nest made from Flower Sticks
This nest is simply made from small pieces of flower sticks, which are tied together with florist wire. How to do it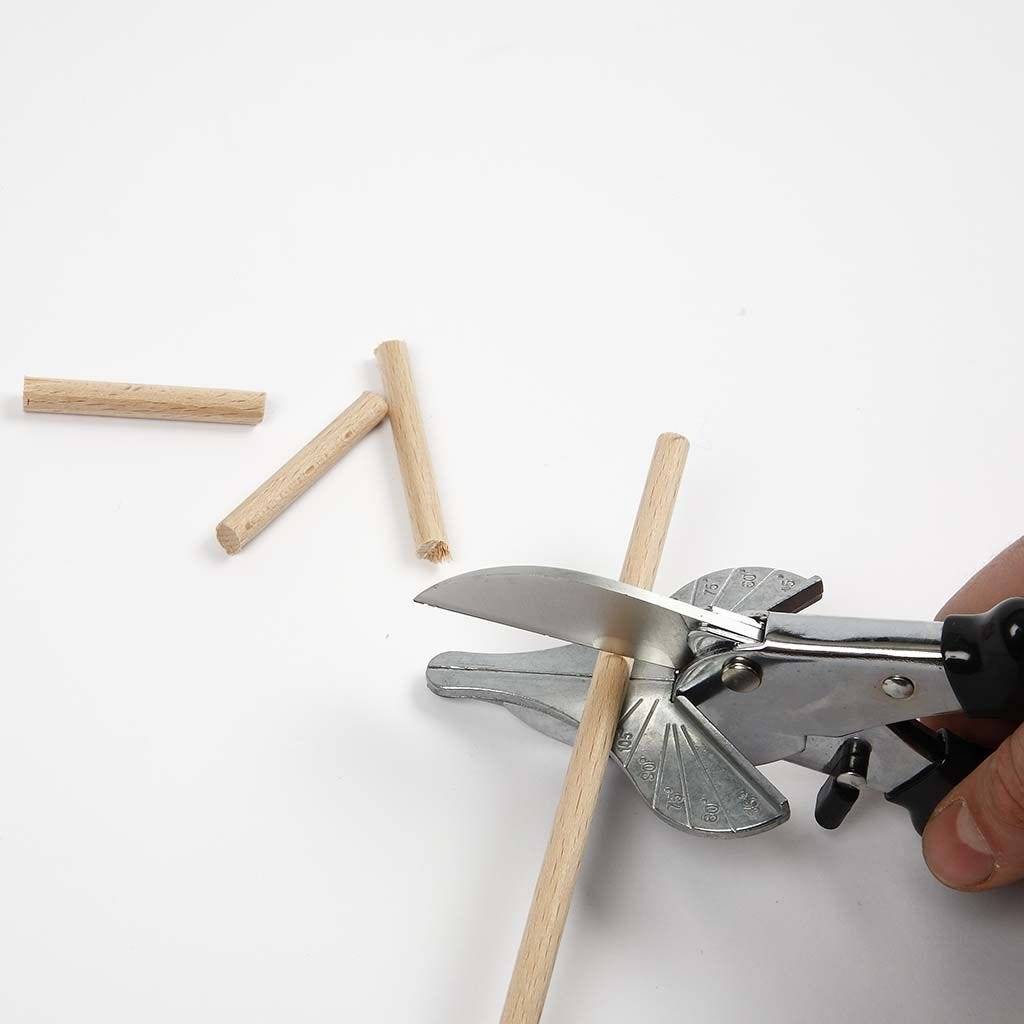 1
Cut flower sticks into approx. 50 small 5 cm pieces and three pieces each measuring 20 cm for the base.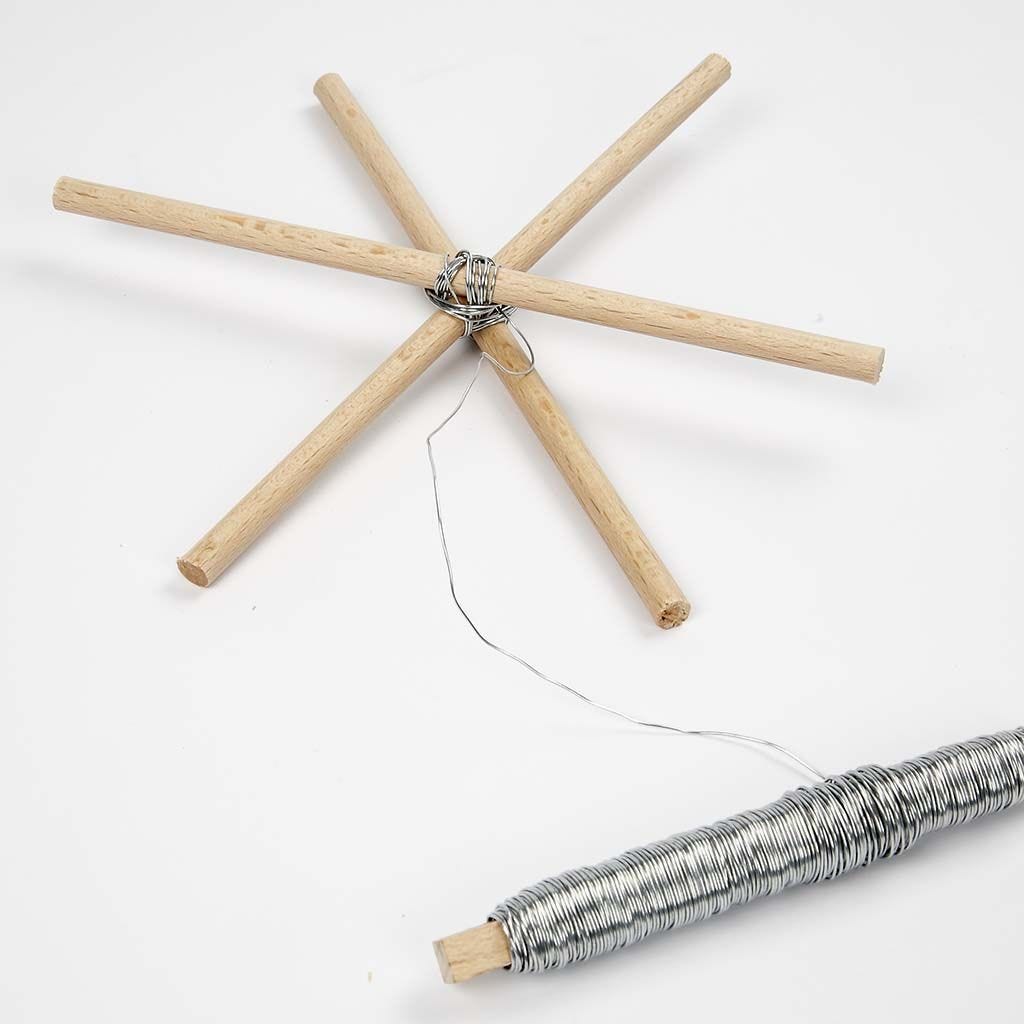 2
Tie the three 20 cm pieces together as shown for the base.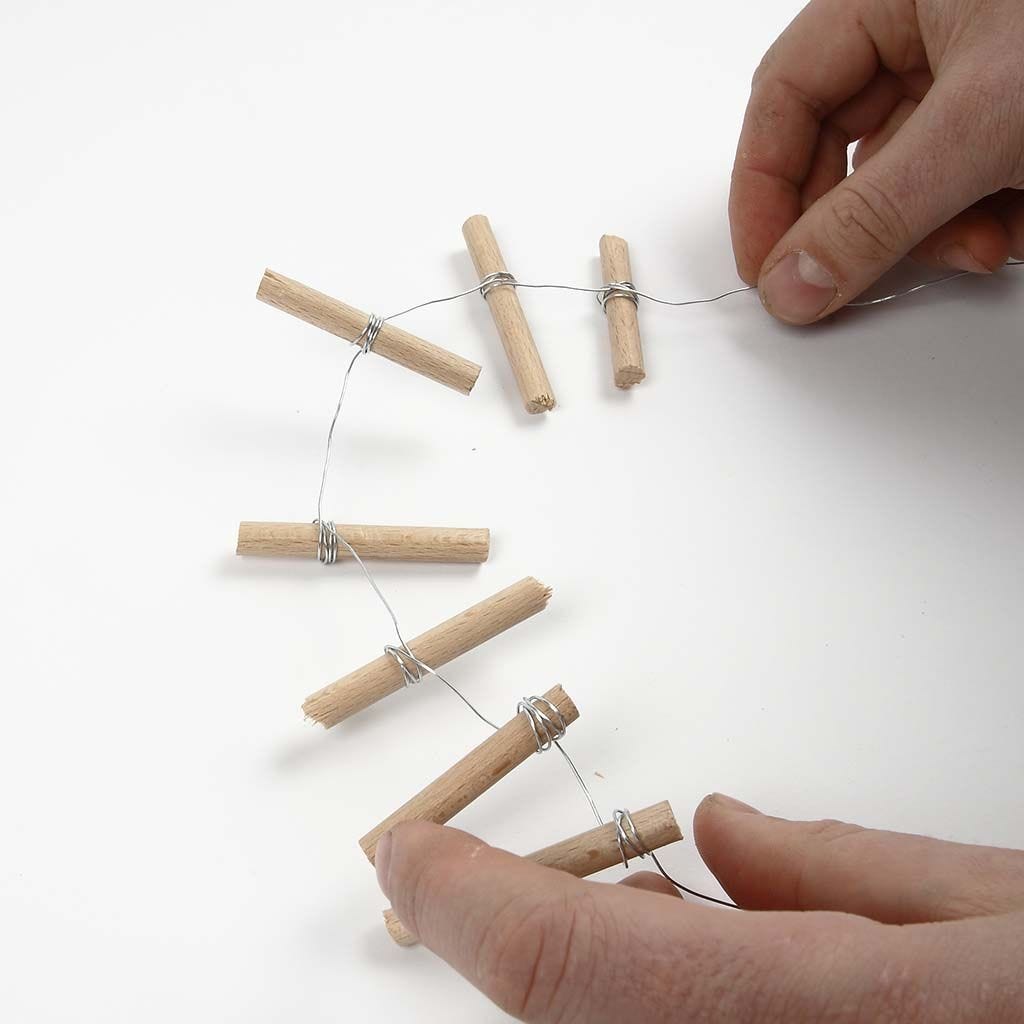 3
Tie the small pieces together as shown.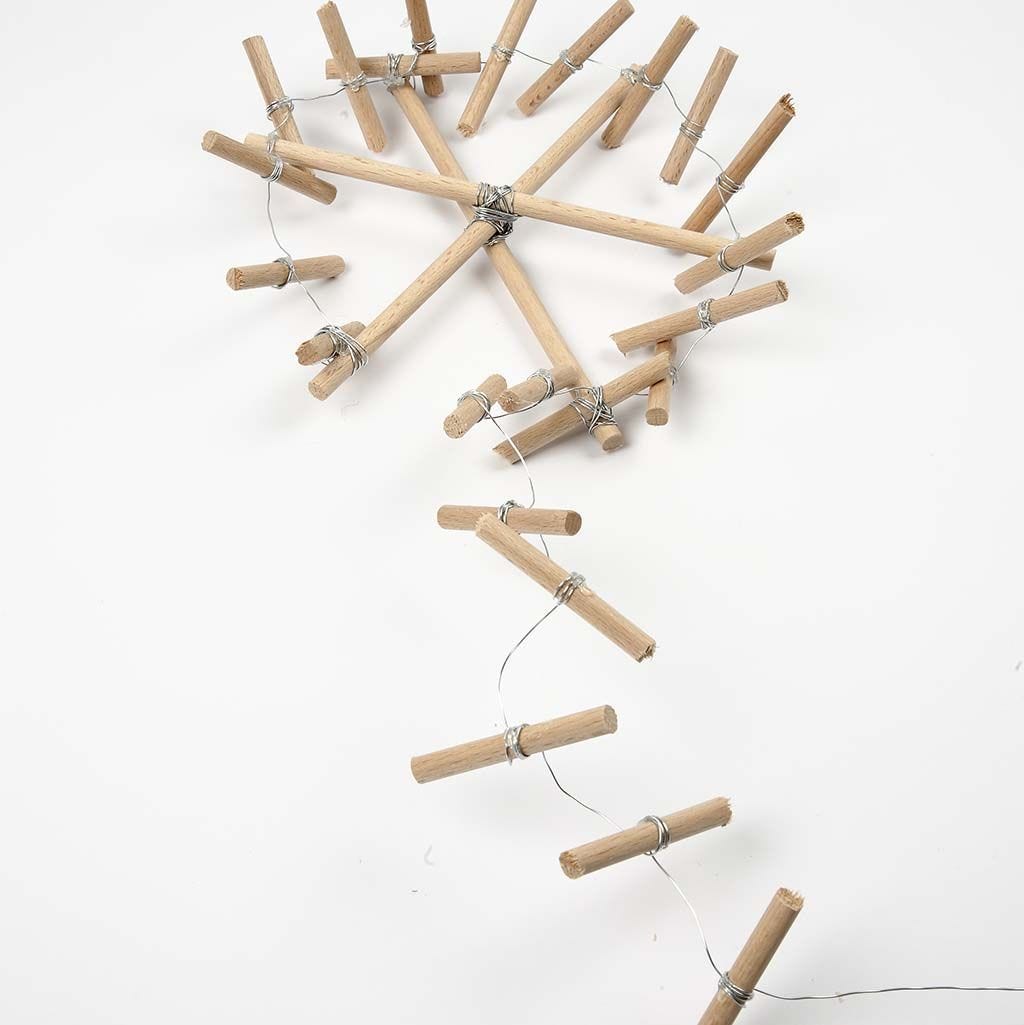 4
Tie the long florist wire with the tied-on wooden pieces onto the "base" as shown. Wrap around about 3-4 times to achieve a good nest effect.