A natural Wreath with red Decorations
A natural Wreath with red Decorations
This natural wreath is decorated with red satin ribbons, small bells on a piece of red natural hemp, red-painted and varnished papier-mâché and wooden stars as well as stars formed from soft aluminium wire. Fresh larch twigs are attached randomly. How to do it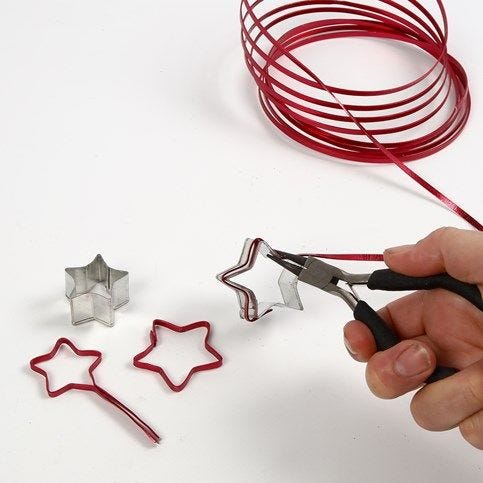 1.
Form stars from flat aluminium wire around a shape cutter. Use a pair of pliers.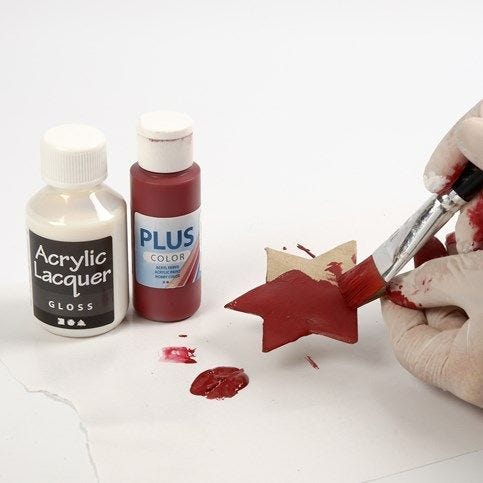 2.
Paint the wooden decorations and the papier-mâché decorations with red Plus Color craft paint. When dry, apply a coat of acrylic lacquer to add shine. Allow to dry and then decorate the wreath according to your own taste by tying on all the loose parts between the wreath's twigs.