A natural Branch with a woven Piece
A natural Branch with a woven Piece
This woven section is made from acrylic yarn on a branch which has been found outside for this purpose. Light natural cotton twine is tied onto the branch for warp threads. How to do it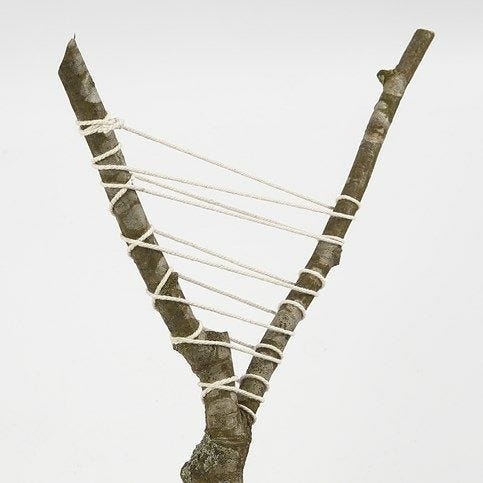 1.
Find a sturdy branch outside, which is suitable for this purpose. The branch should be dry. Tie warp threads onto the branch using light natural cotton twine as shown.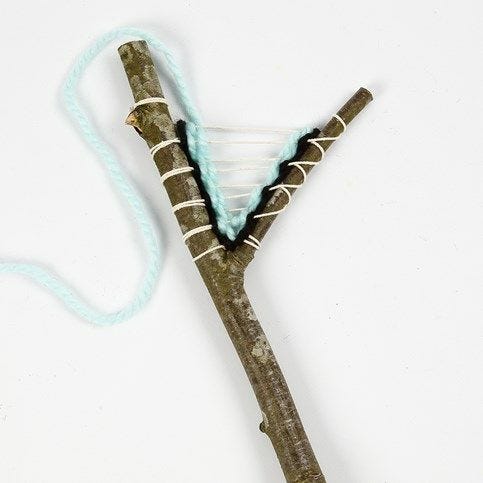 2.
Using acrylic yarn, weave along the edge in one side, down into the tip and up along the other side, alternating over and under the warp threads. According to taste, you may change to a different colour yarn as you go along.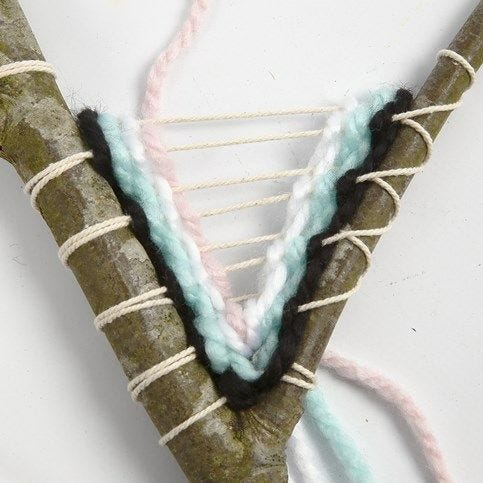 3.
When the weaving is complete, secure any loose yarn ends with a knot around the warp thread before trimming them and hiding them as well as possible.
Copyright © 2013-present Magento, Inc. All rights reserved.