A Mummy Halloween Costume
A Mummy Halloween Costume
A white table runner is painted with luminous paint (so that the costume glows in the dark) and is then cut into strips and tied around the child with visible knots. This child is wearing white tights and a white longsleeved top underneath, so that the strips do not have to cover the entire body for a great result. Finally, white face paint is applied to the child's face as well as grey face paint around the eyes and red face paint to make it look like blood.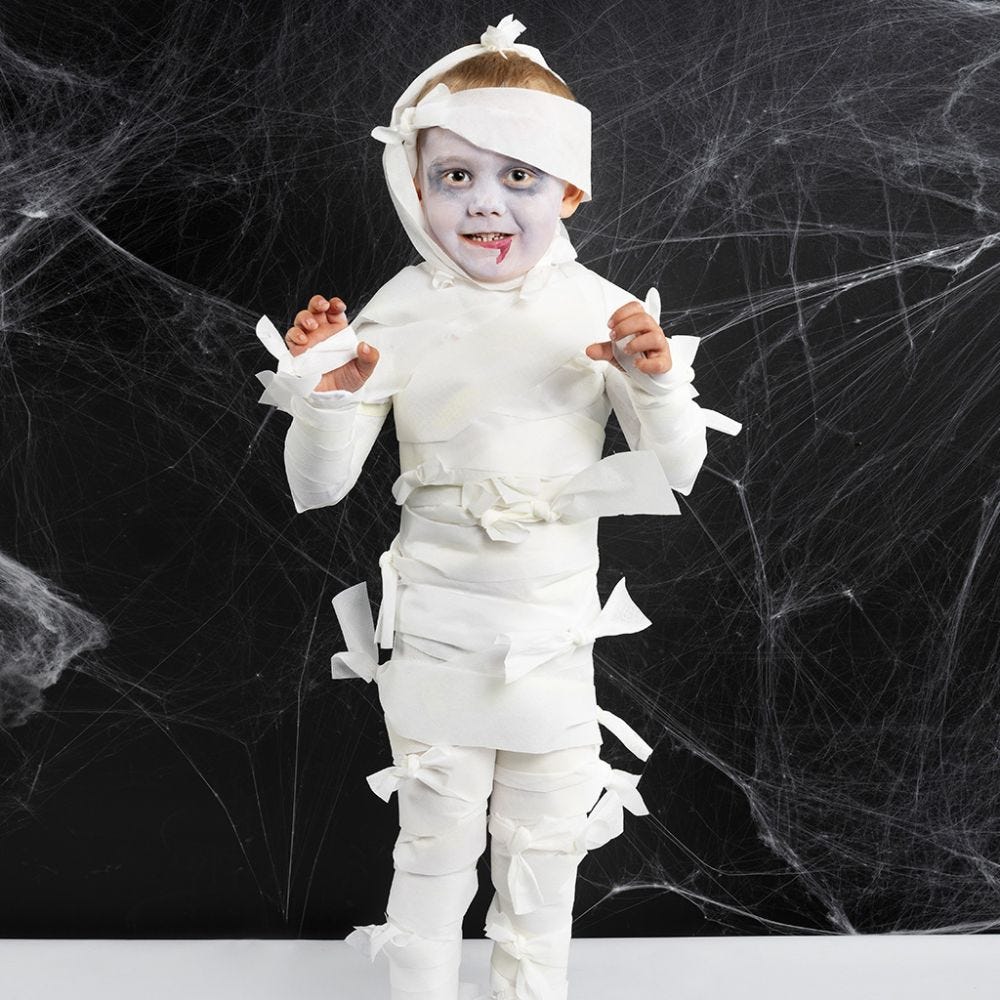 How to do it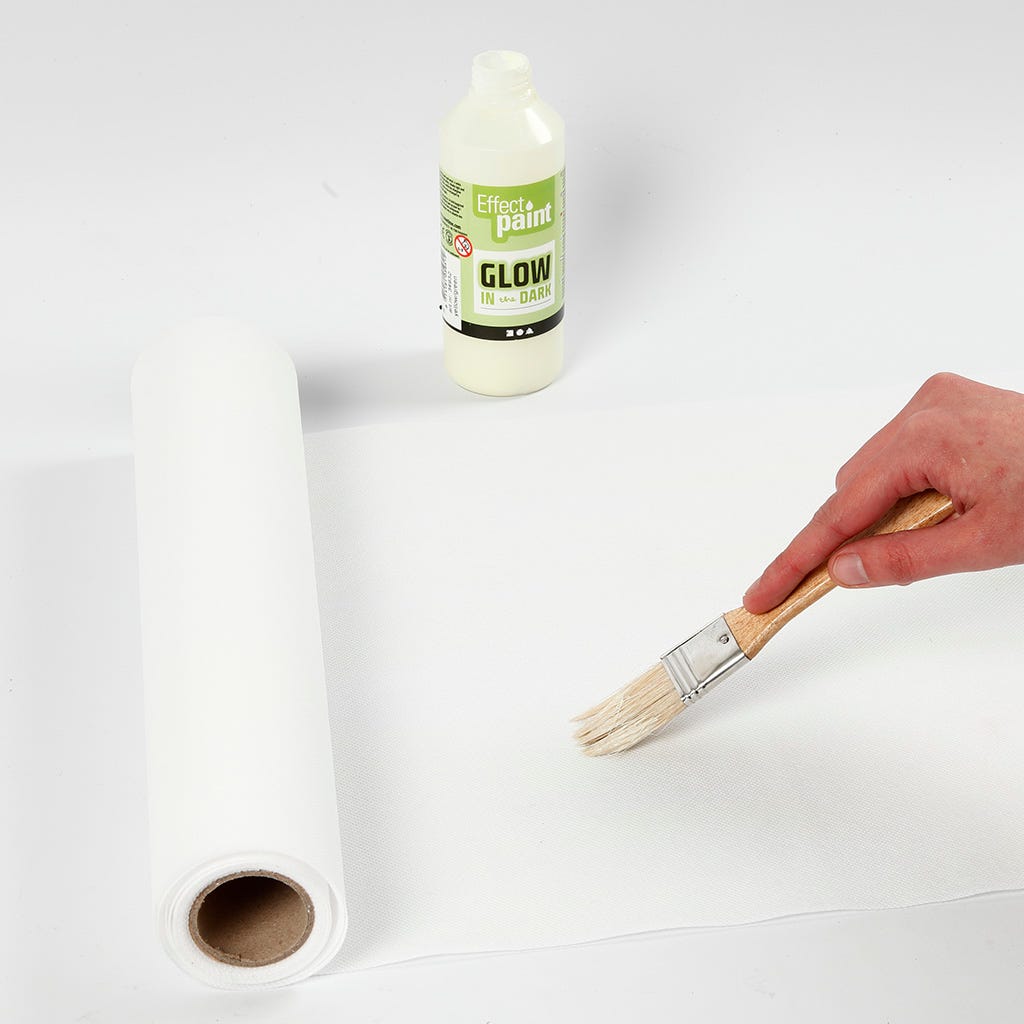 1
Paint random stripes with luminous paint on the white table runner.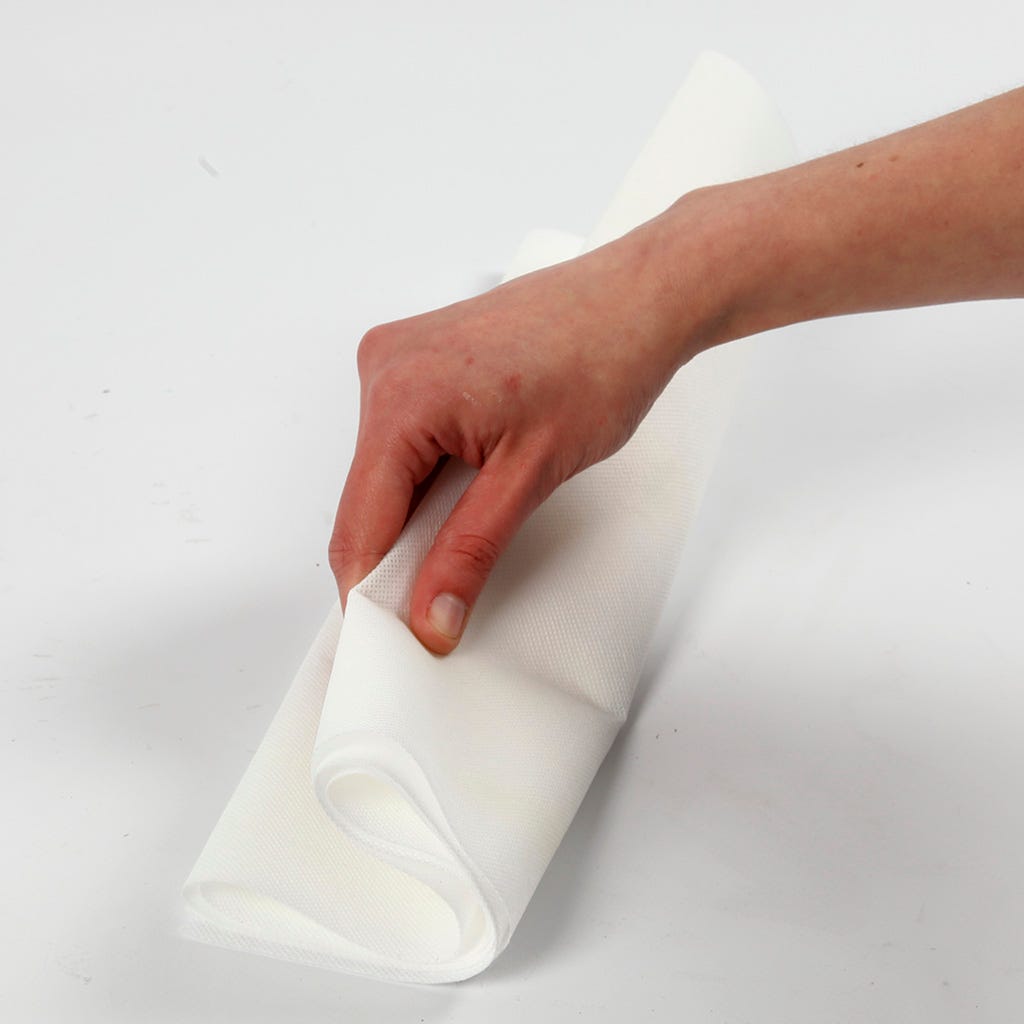 2
Cut a piece of table runner measuring approx. 7 m and fold so it measures 80 cm.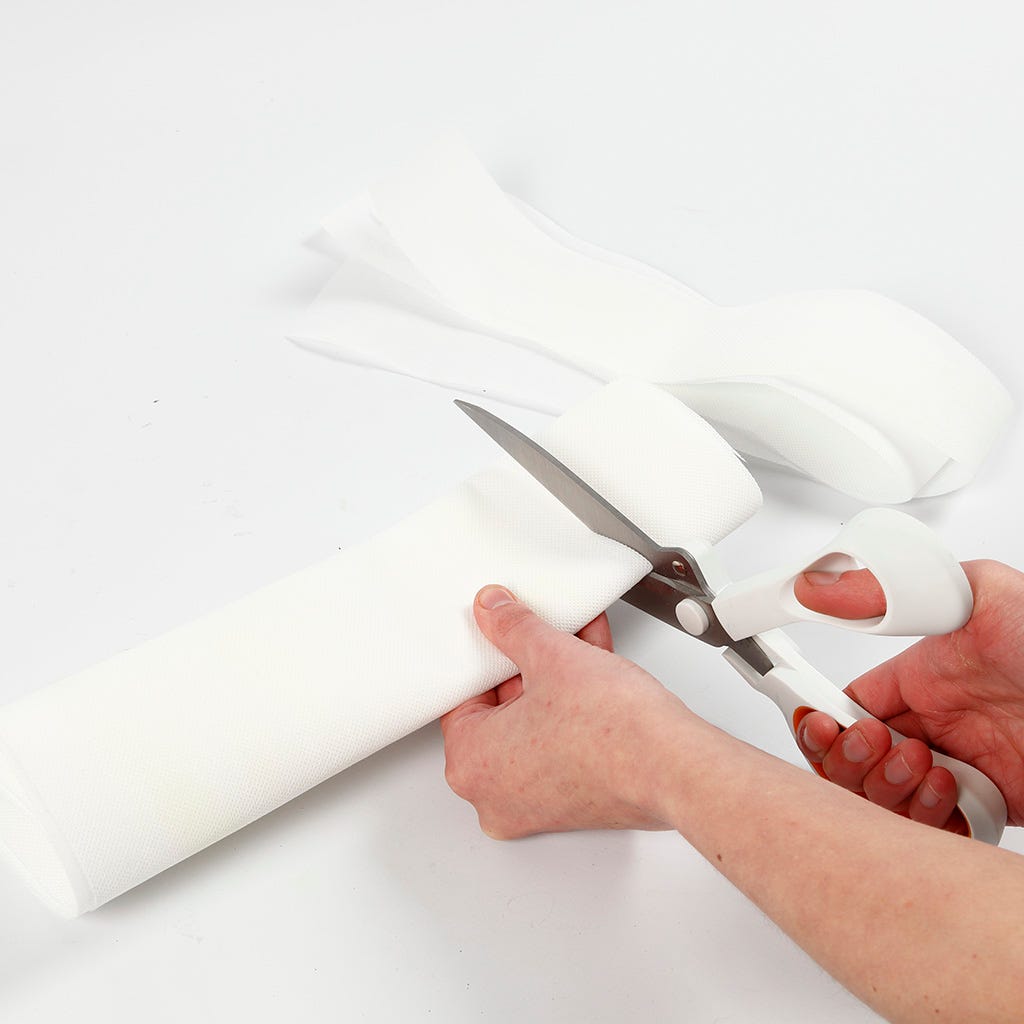 3
Cut into approx. 7 cm wide strips.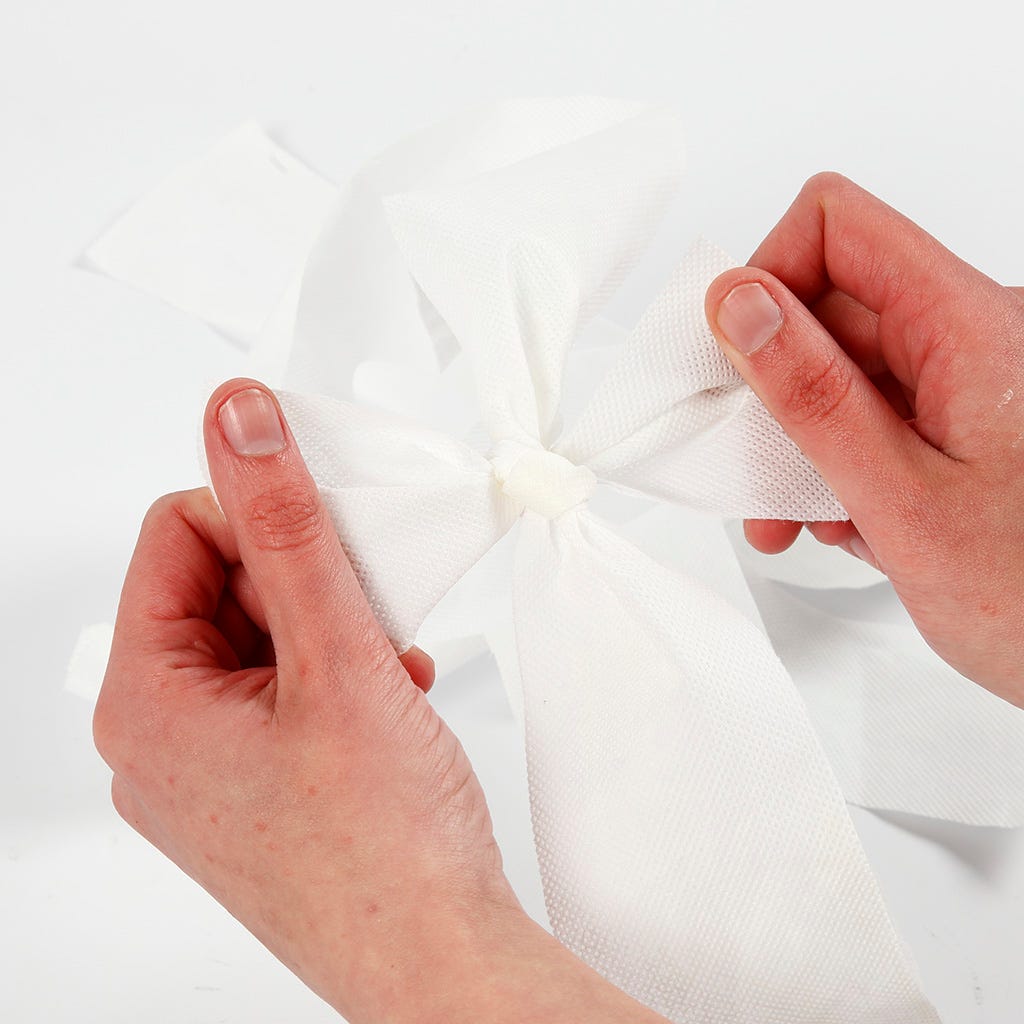 4
Tie 4-5 strips together.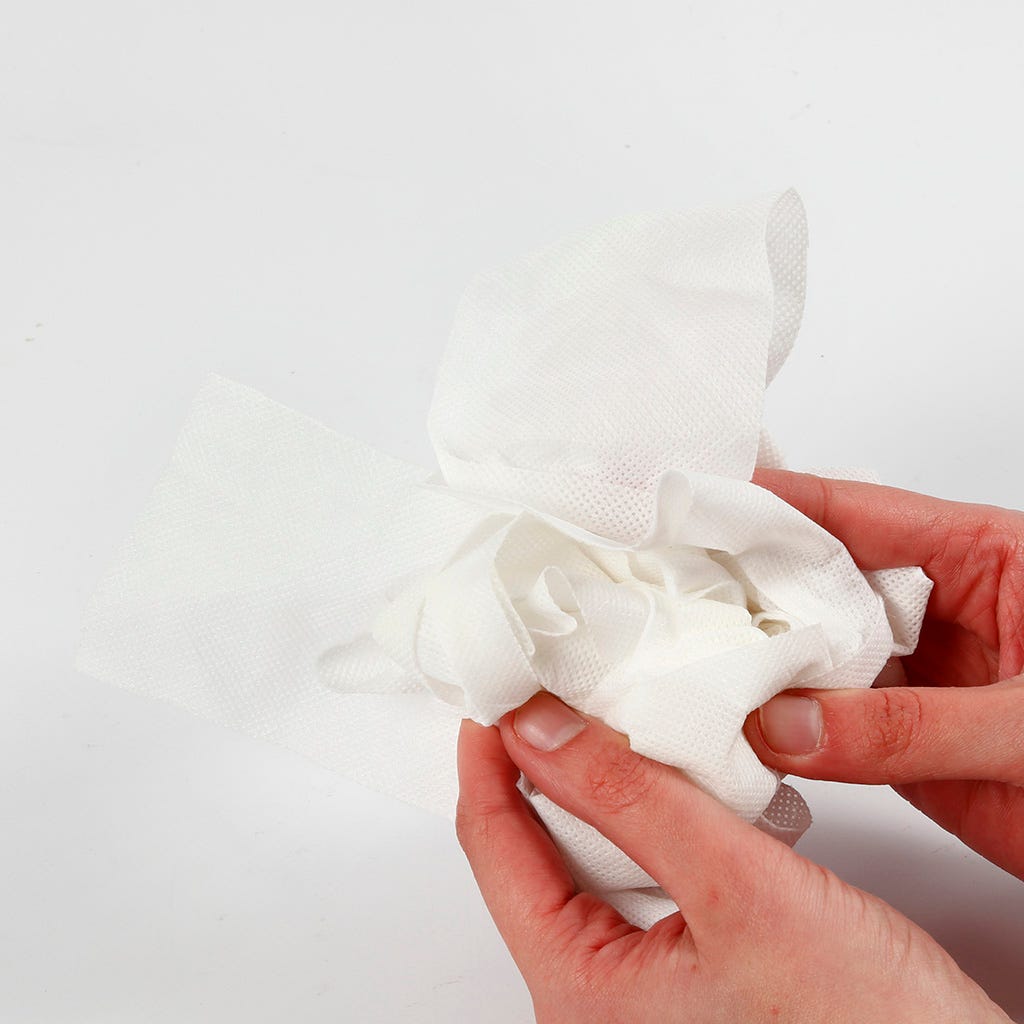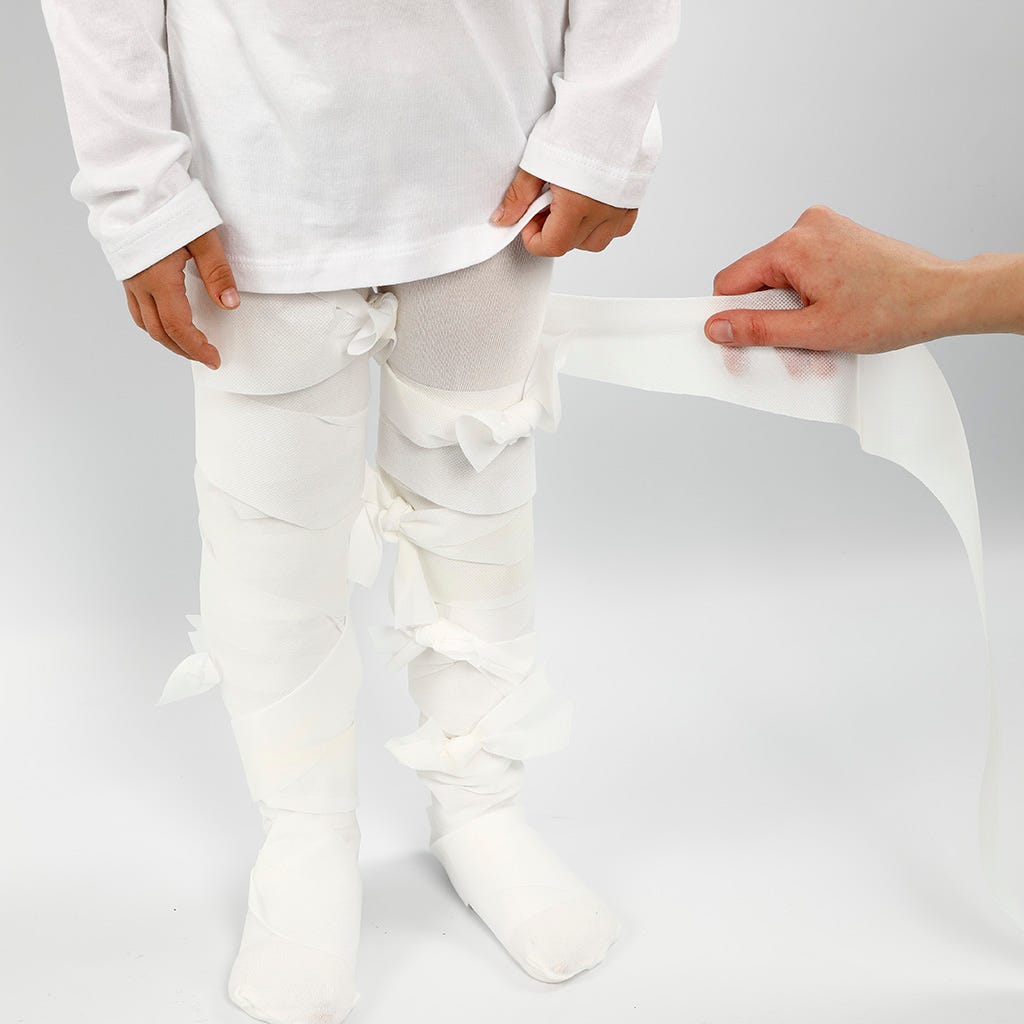 6
Start by wrapping the strips around the child's feet and legs. If 4-5 strips are not enough, tie on another strip.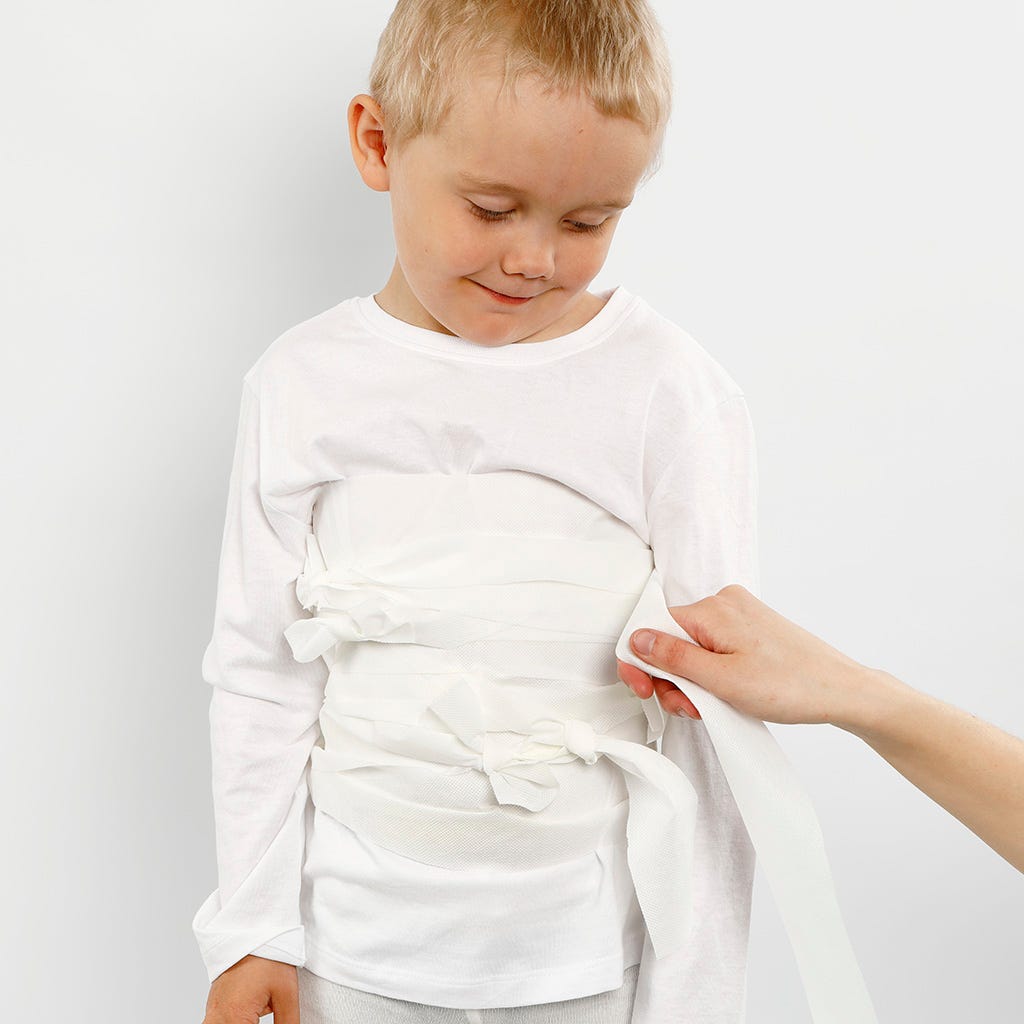 7
Now tie strips around the waist.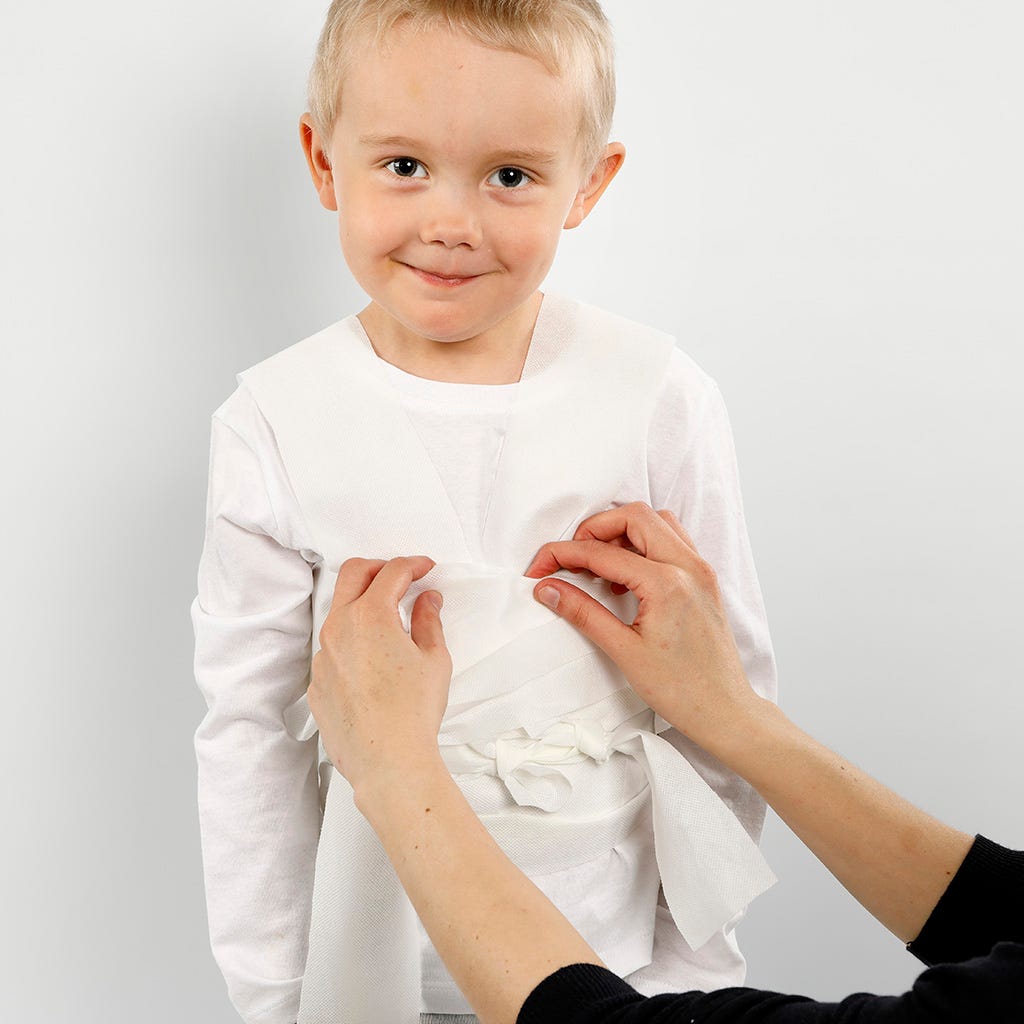 8
Cut strips in suitable lengths to tie over each shoulder (two over each shoulder). Secure the shoulder strips underneath the strips that are tied around the waist.
9
Tie strips around the child's hands and arms. Tie the strips across the chest.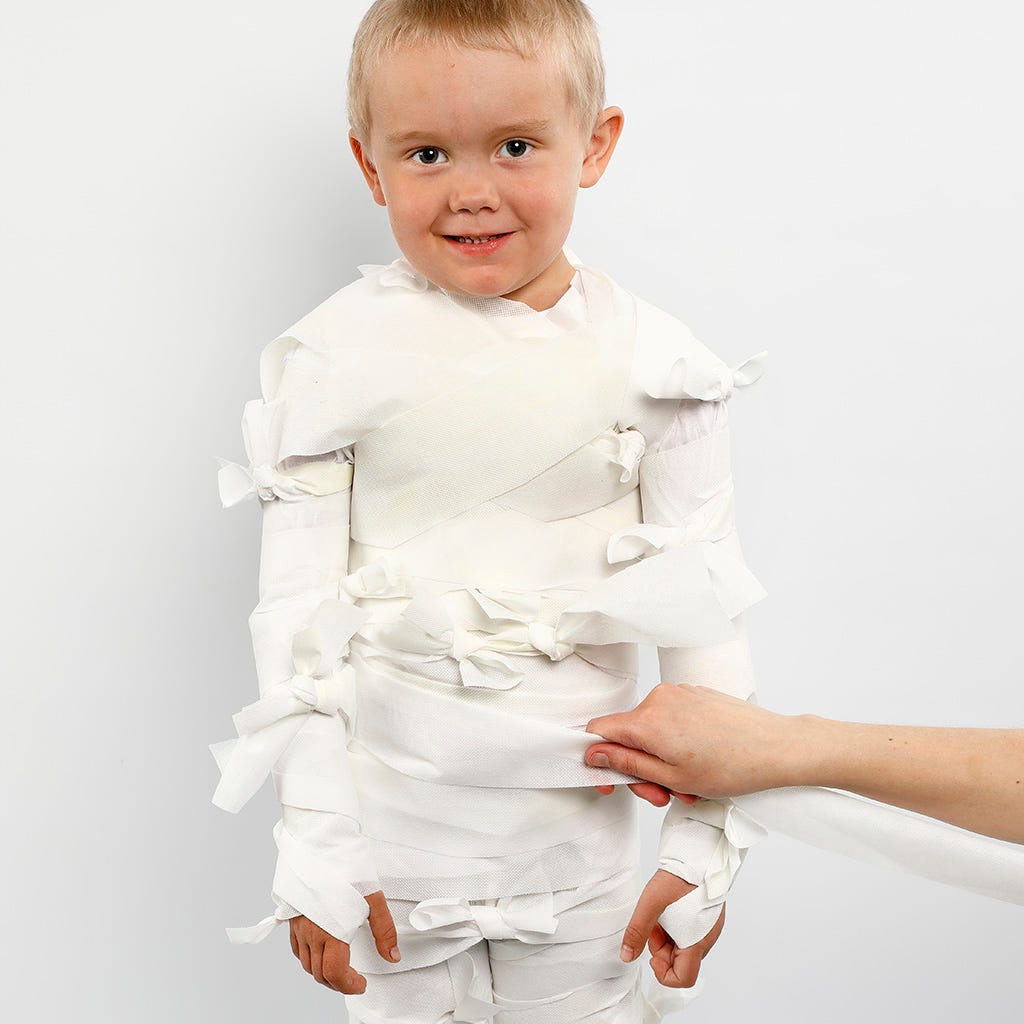 10
Finally tie strips around the child's hips. Don't tie the strips too tight. It should be loose enough for the child to make it easy to go to the toilet.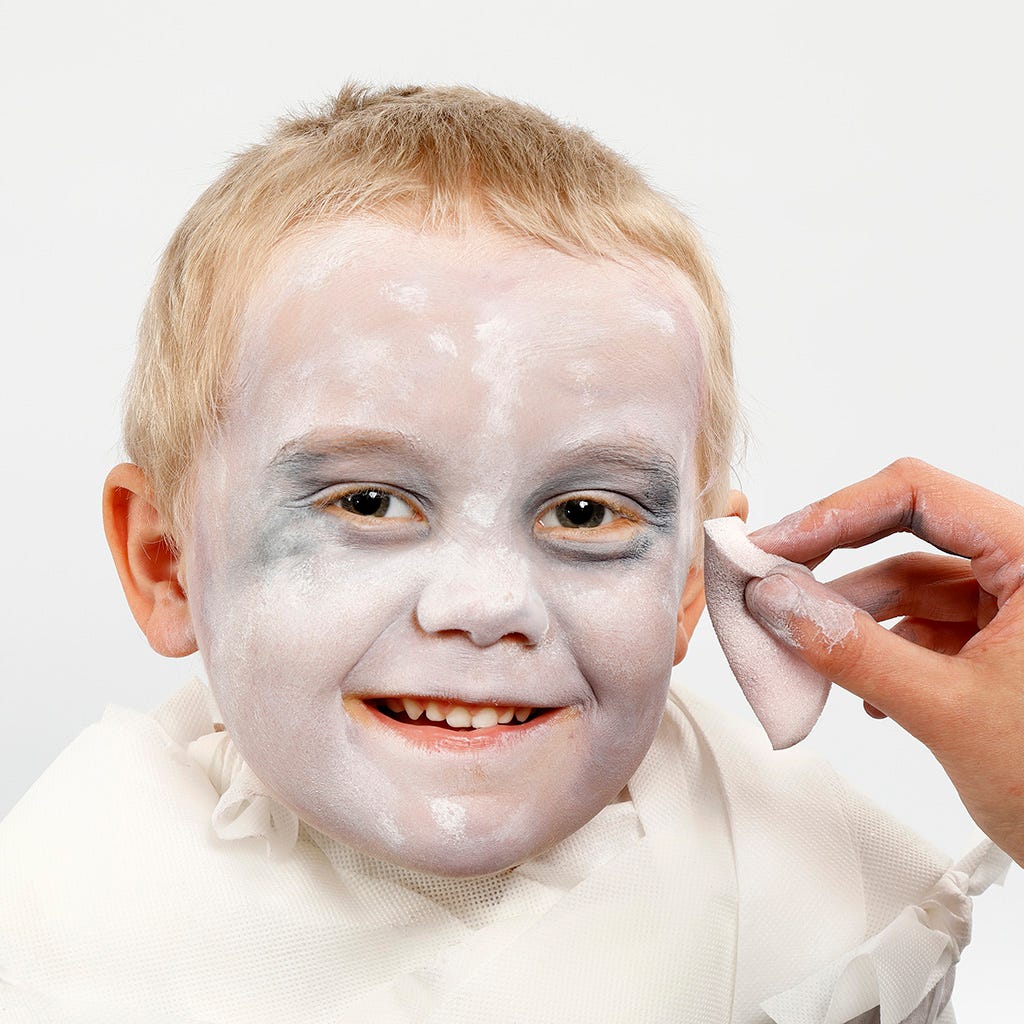 11
Apply white face paint to the child's face – then grey underneath the eyes and red at the mouth.
Copyright © 2013-present Magento, Inc. All rights reserved.