A Mug decorated with Porcelain Paint and a Lid with a wooden Bead
A Mug decorated with Porcelain Paint and a Lid with a wooden Bead
This porcalain mug/jar is decorated with porcelain paint. A wooden coaster for the lid is decorated with a wooden bead attached with a piece of leather cord. How to do it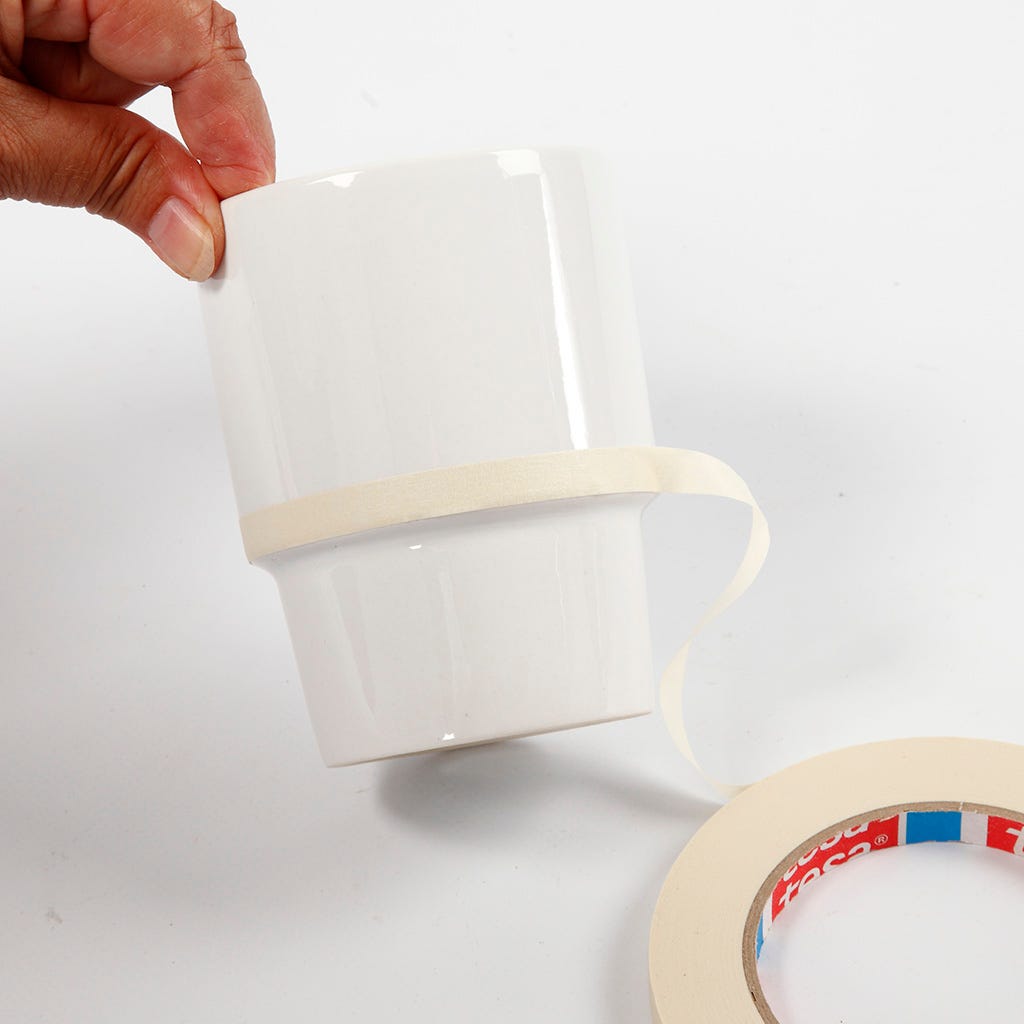 1
Attach masking tape around the mug where the mug gets wider. Smooth the masking tape and press it on firmly.
2
Apply paint to the lower part of the mug with a brush and dab it evenly with a sponge. Quickly remove the masking tape carefully and leave the mug to dry.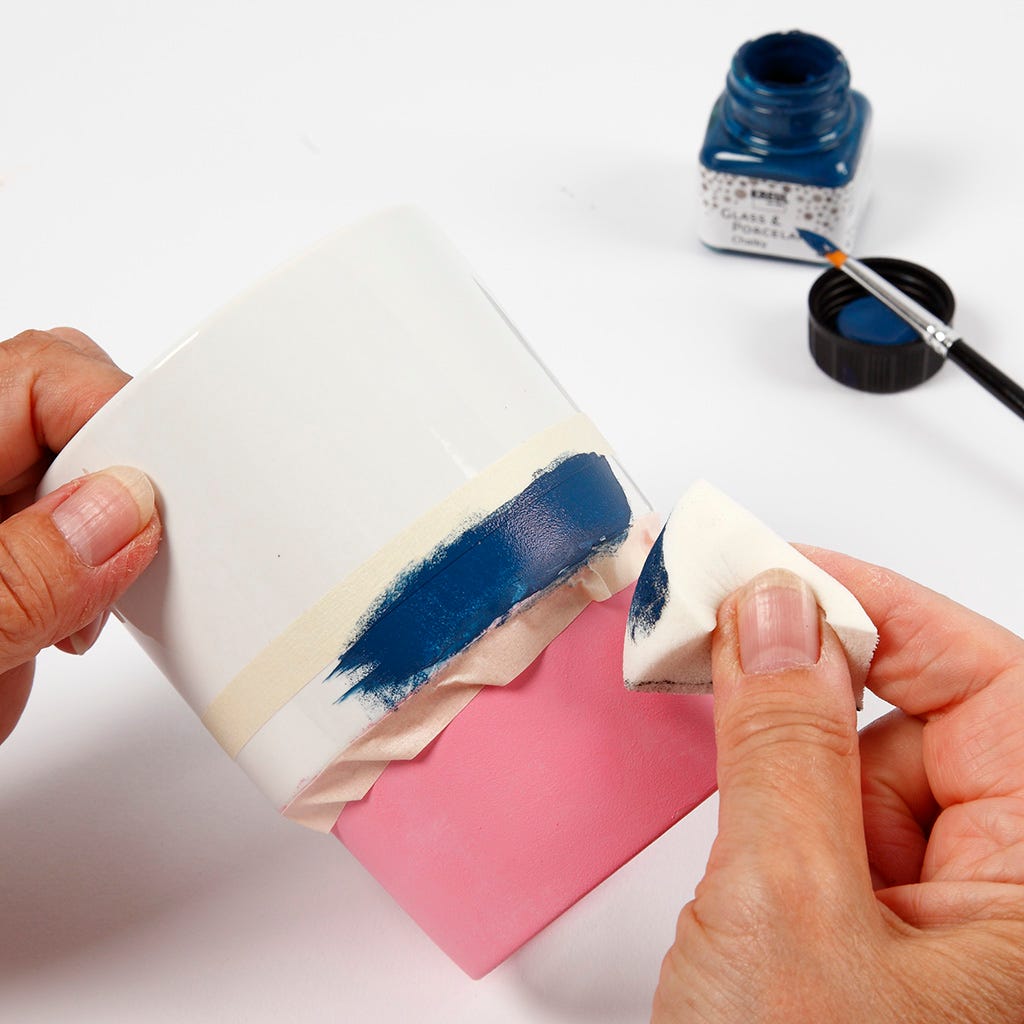 3
Attach another piece of masking tape to make a stripe above. Apply paint with a brush and dab.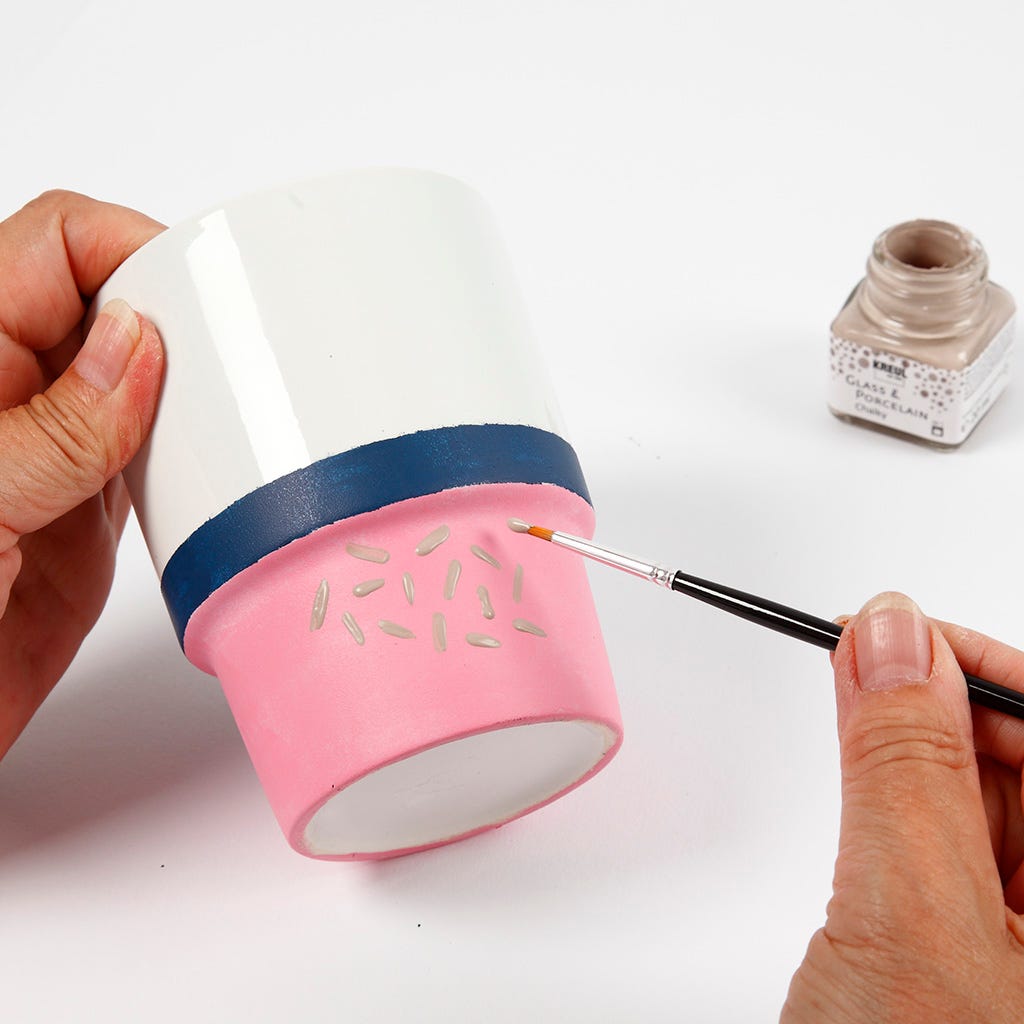 4
Paint horizontal and vertical lines onto the lower part of the mug.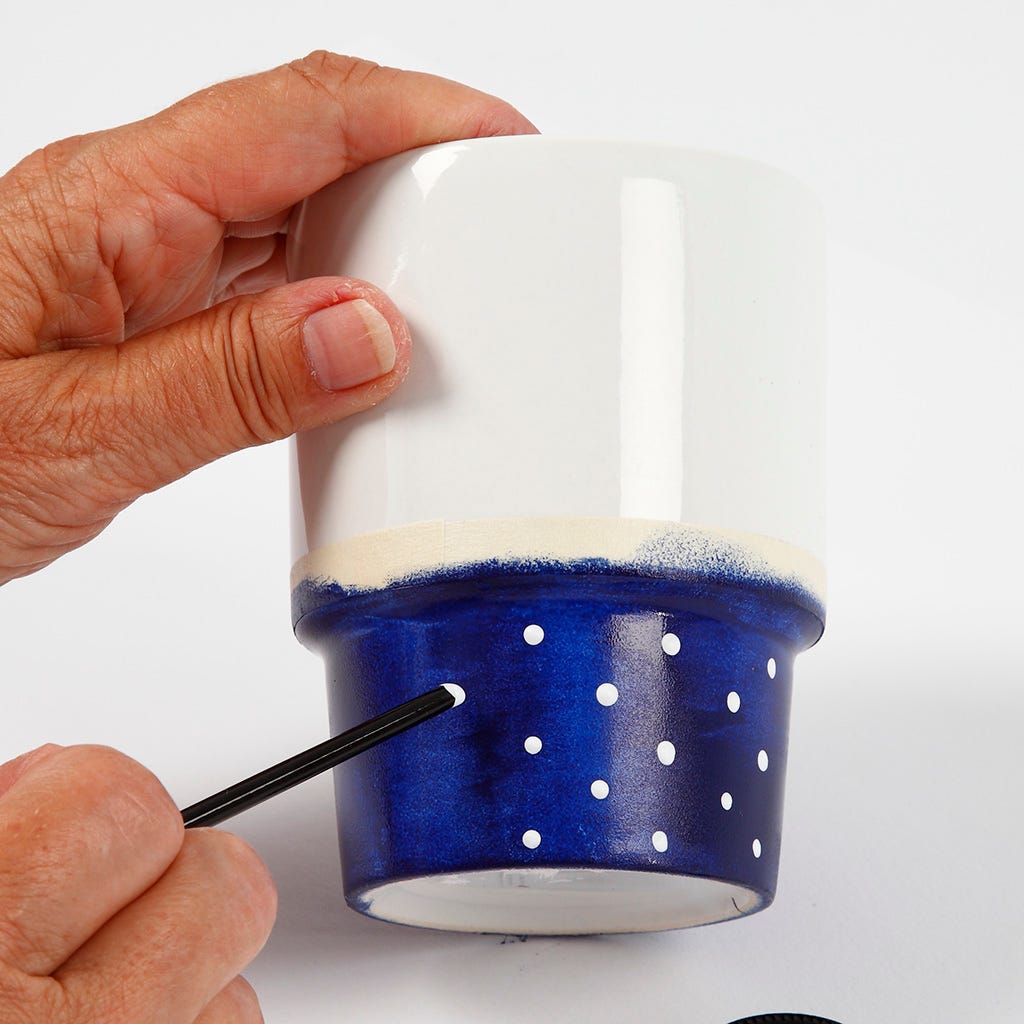 5
If you want dots, make them with the end of a brush handle .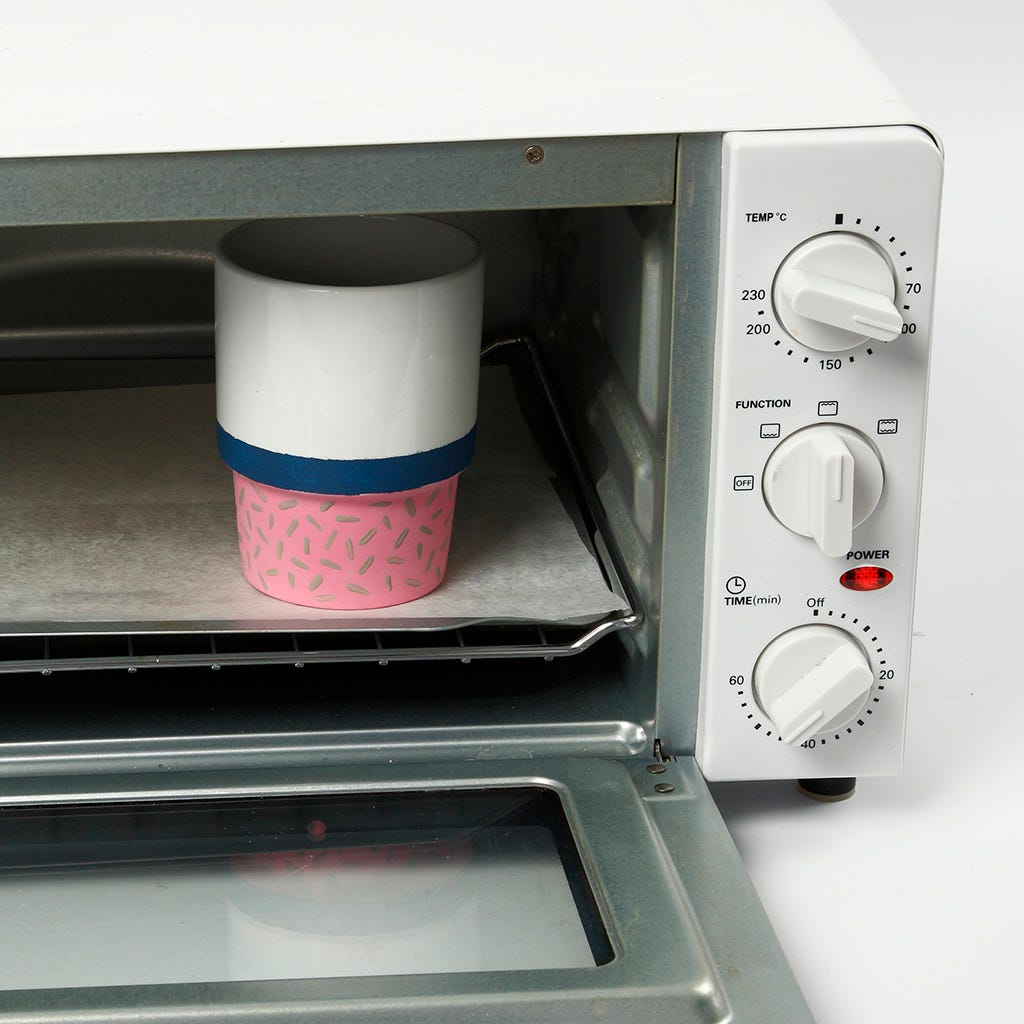 6
Leave the paint to dry for 4 hours prior to fixing in a household oven at 160°C for 90 minutes.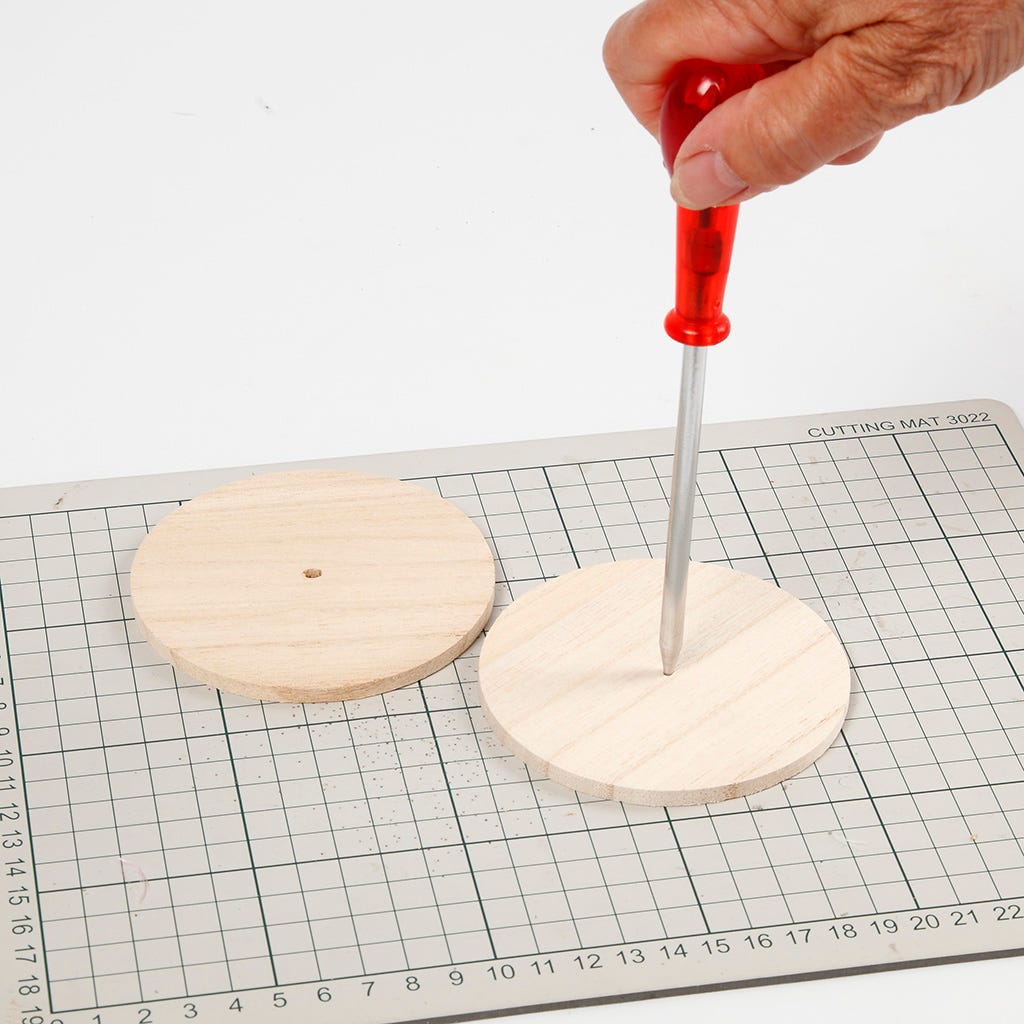 7
Make a hole in the middle of a wooden coaster.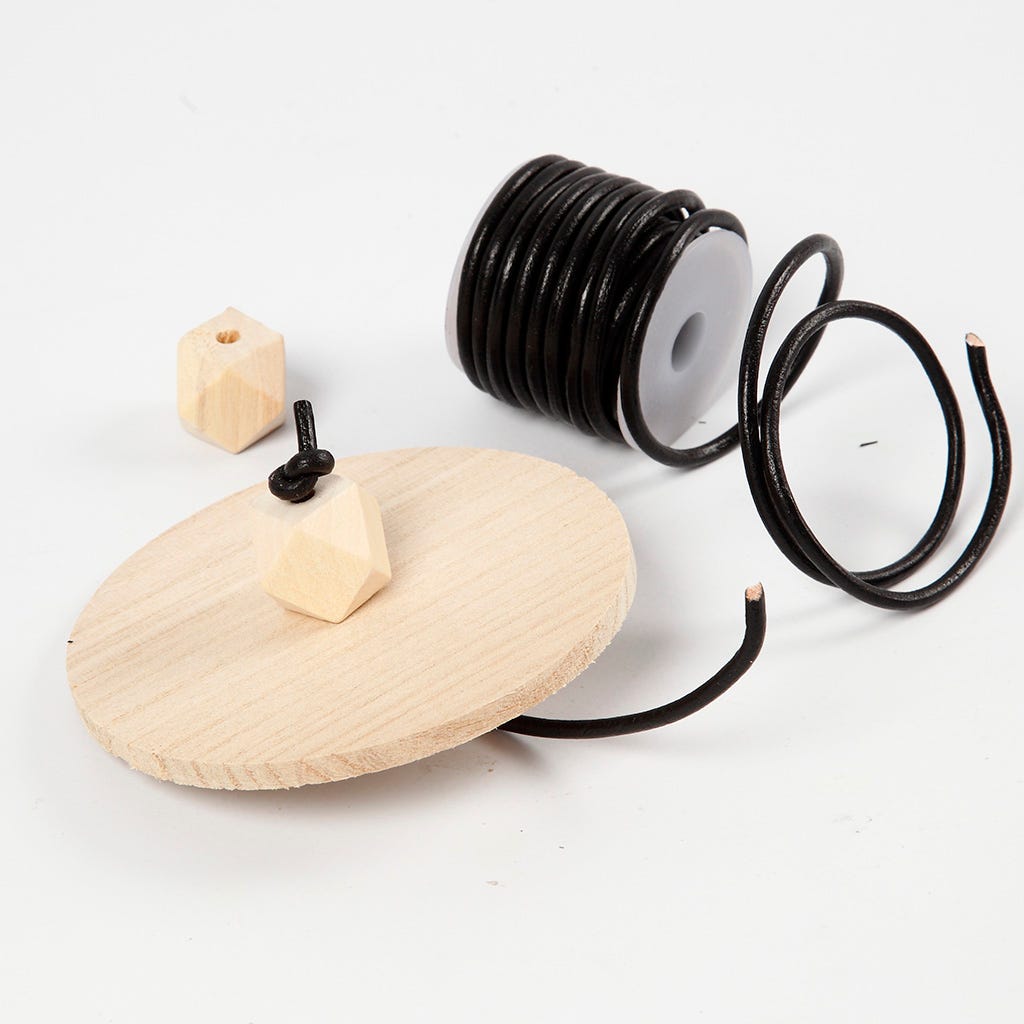 8
Tie a knot in the leather cord and tighten. Thread the cord through the wooden bead and the wooden coaster and tie a knot. Trim the ends.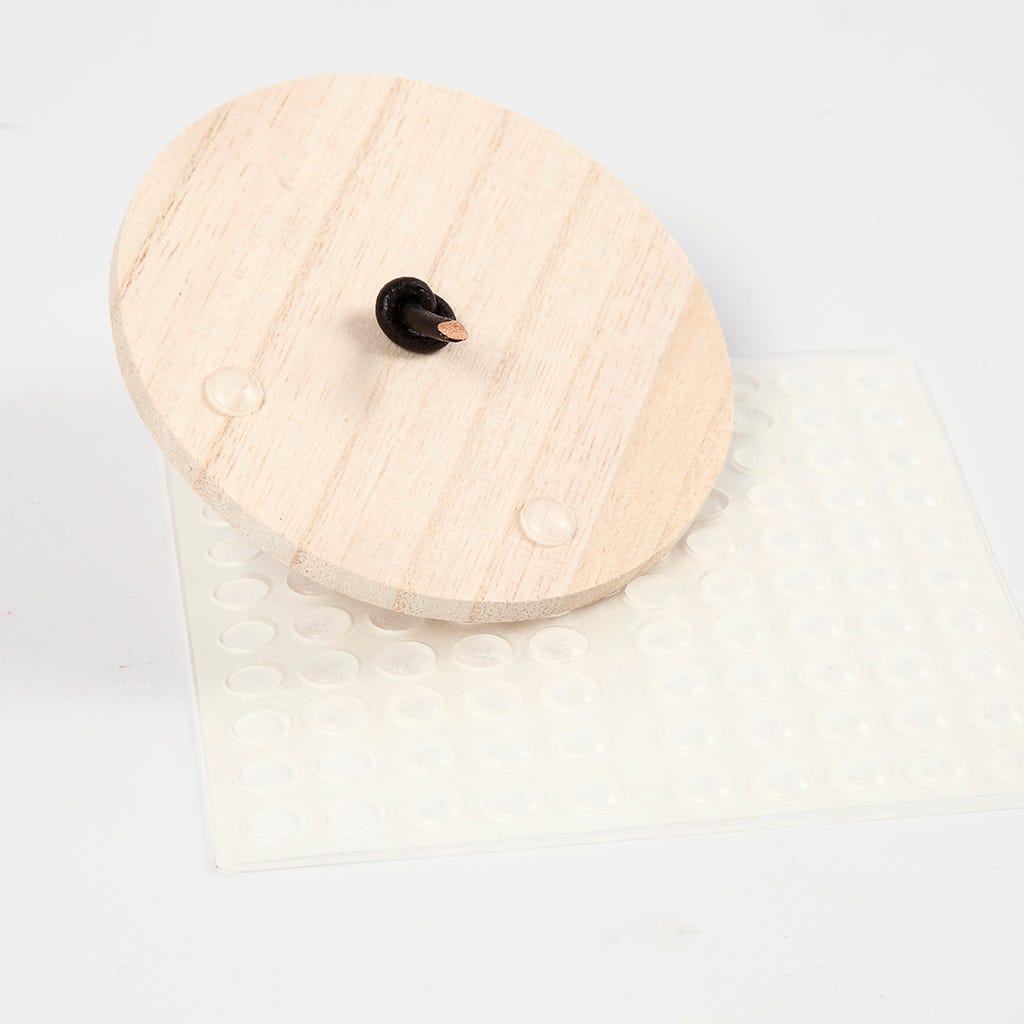 9
Stick silicone dots onto the lid right inside the rim of the jar.
Copyright © 2013-present Magento, Inc. All rights reserved.