A Mouse made from wet felted Merino Wool
A Mouse made from wet felted Merino Wool
This little mouse with ears and a tail is made from wet felted Merino Wool. The ears and the tail as well as the nose and the eyes, made from black felt, are are attached by needle felting them onto the body.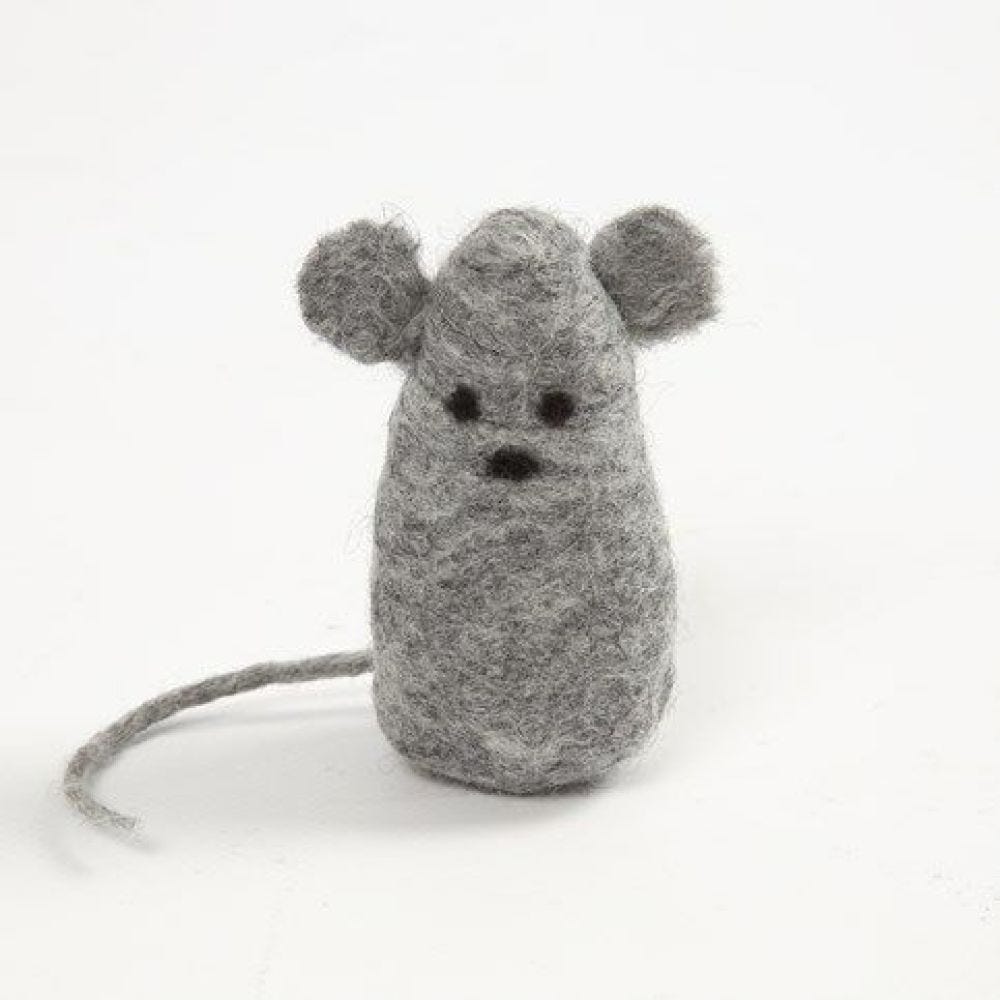 How to do it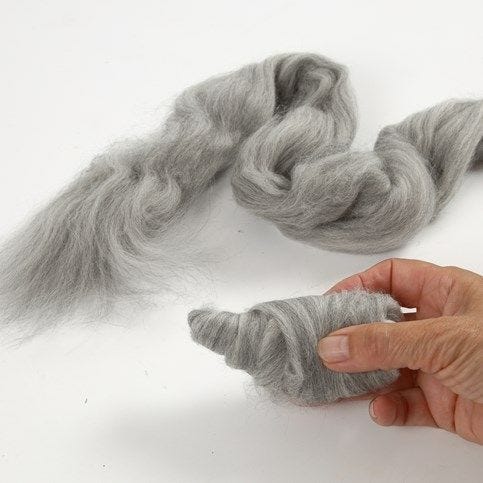 1.
Roll a desired amount of wool tightly into a conical shape.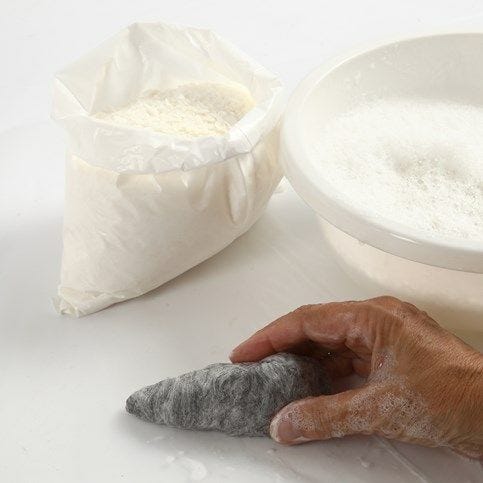 2.
Whisk a small handful of soap flakes in hot water. Wet the wool in the mixture.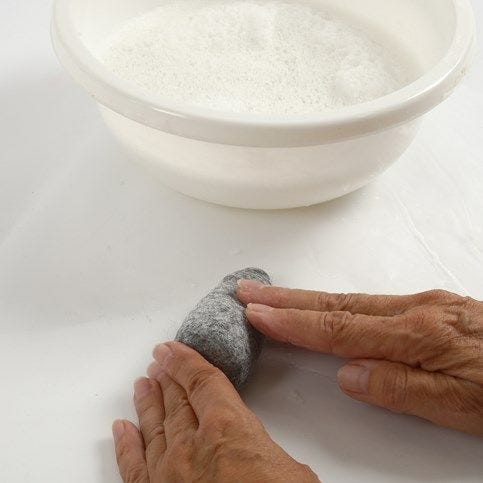 3.
Dip the wool several times in the water and squeeze the water out. Massage the wool into shape using both hands.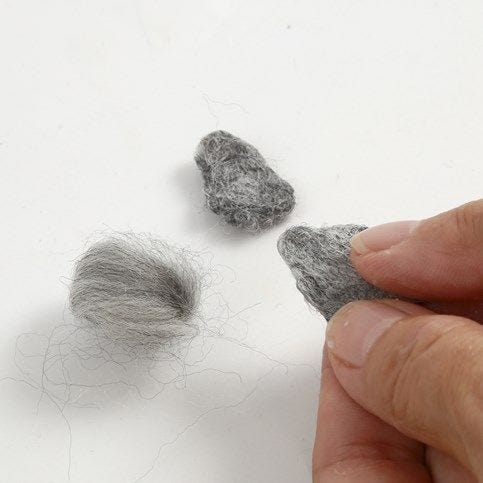 4.
Wet felt the ears following the same procedure.
5.
Make a tail from rolled wool which is then wet felted.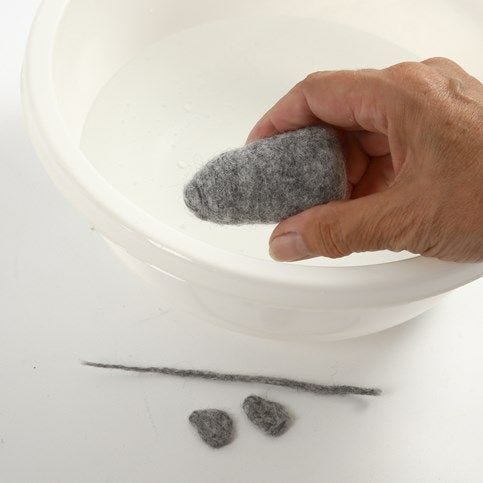 6.
Rinse all the parts in clean, cold water to remove any traces of the soap.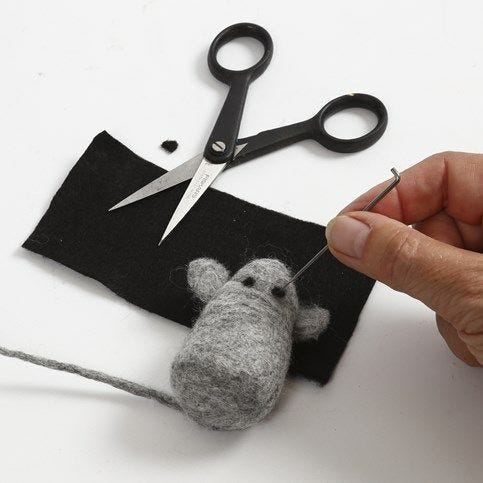 7.
Use a felting needle, pushing it repeatedly up and down in order to attach the ears and the tail onto the mouse's body. Follow the same procedure for attaching the eyes and the nose (cut out from black felt).
I'm shopping as
b2c incl. tax
b2b excl. tax
b2g excl. tax
Go back
I'm shopping as
Continue as guest
Copyright © 2013-present Magento, Inc. All rights reserved.