A Moose with 3D Snow Effect
A Moose with 3D Snow Effect
These wood veneer Christmas moose are decorated with Plus Color craft paint and 3D snow effect. How to do it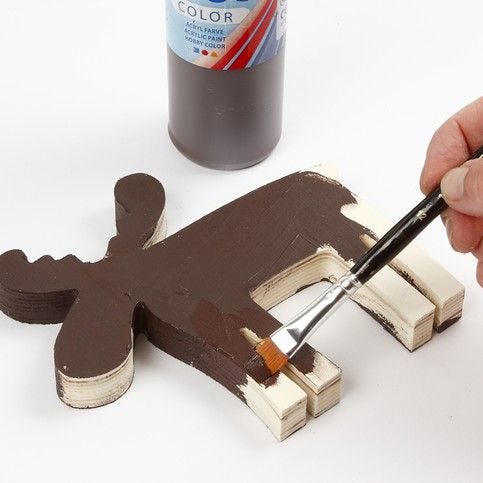 1.
Paint the wooden moose with Plus Color Craft paint and let it dry.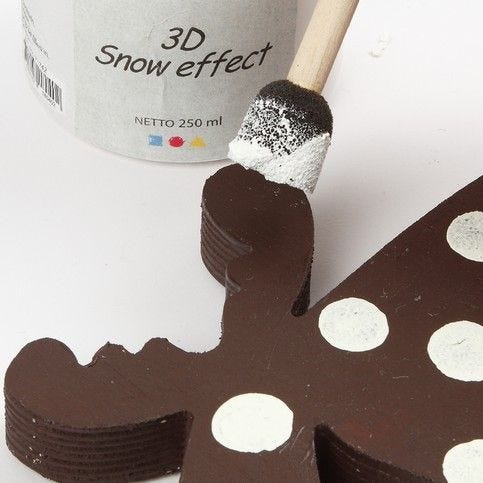 2.
Make the dots using 3D snow effect and a foam stencil bruch.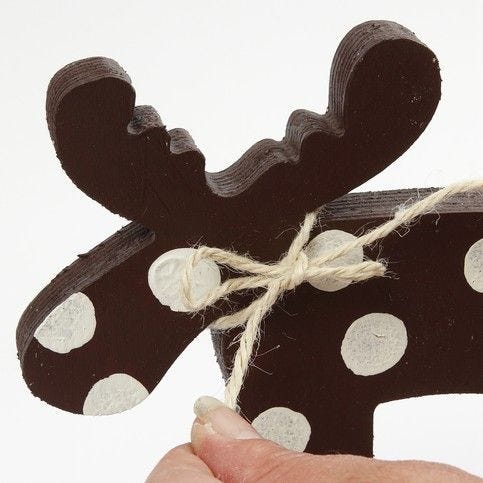 3.
Tie a piece of flax twine in a bow around the moose's neck.
Copyright © 2013-present Magento, Inc. All rights reserved.