A Mobile with metallic Deco Foil
Make your very own mobile from punched-out card discs decorated with metallic deco foil (plain and with designs). This card mobile comes as a set with metal swivels.
How to do it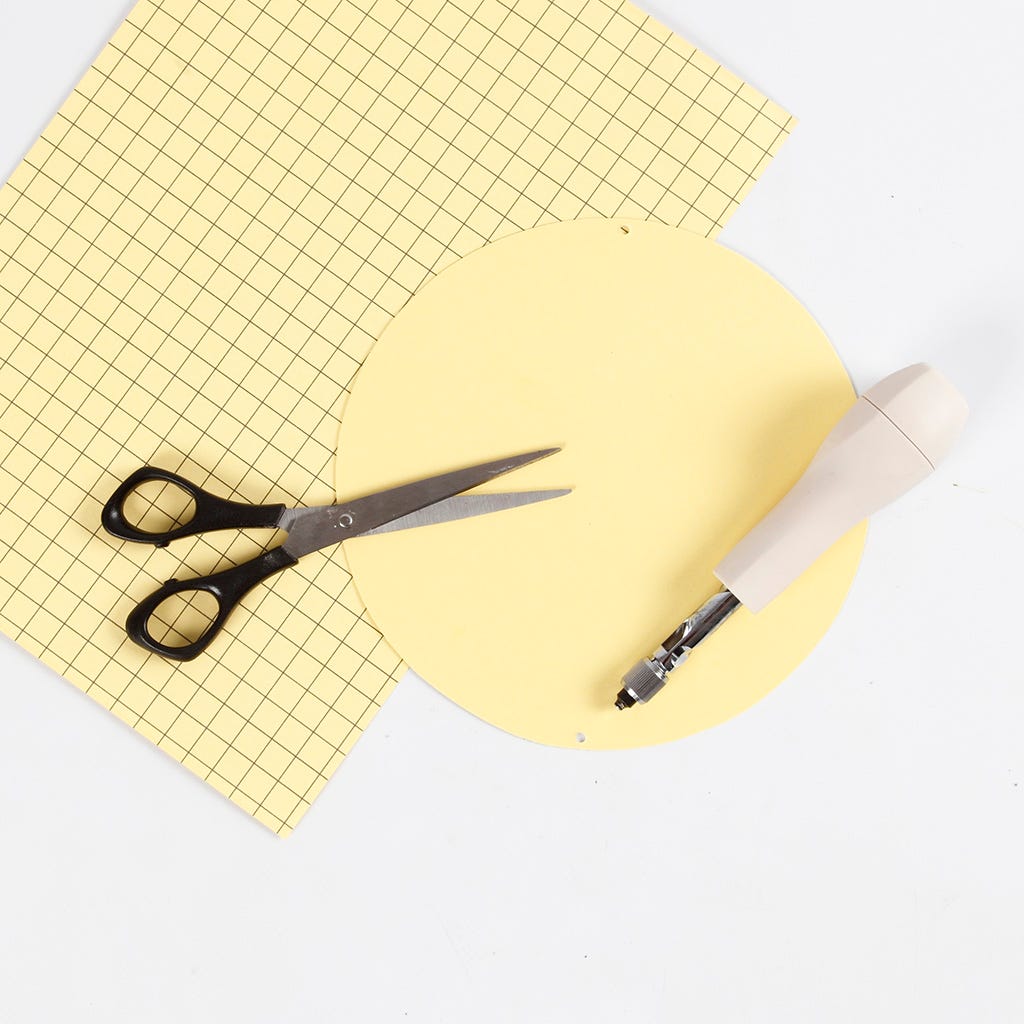 1
Attach double-sided foil tape onto the card disc and cut it out.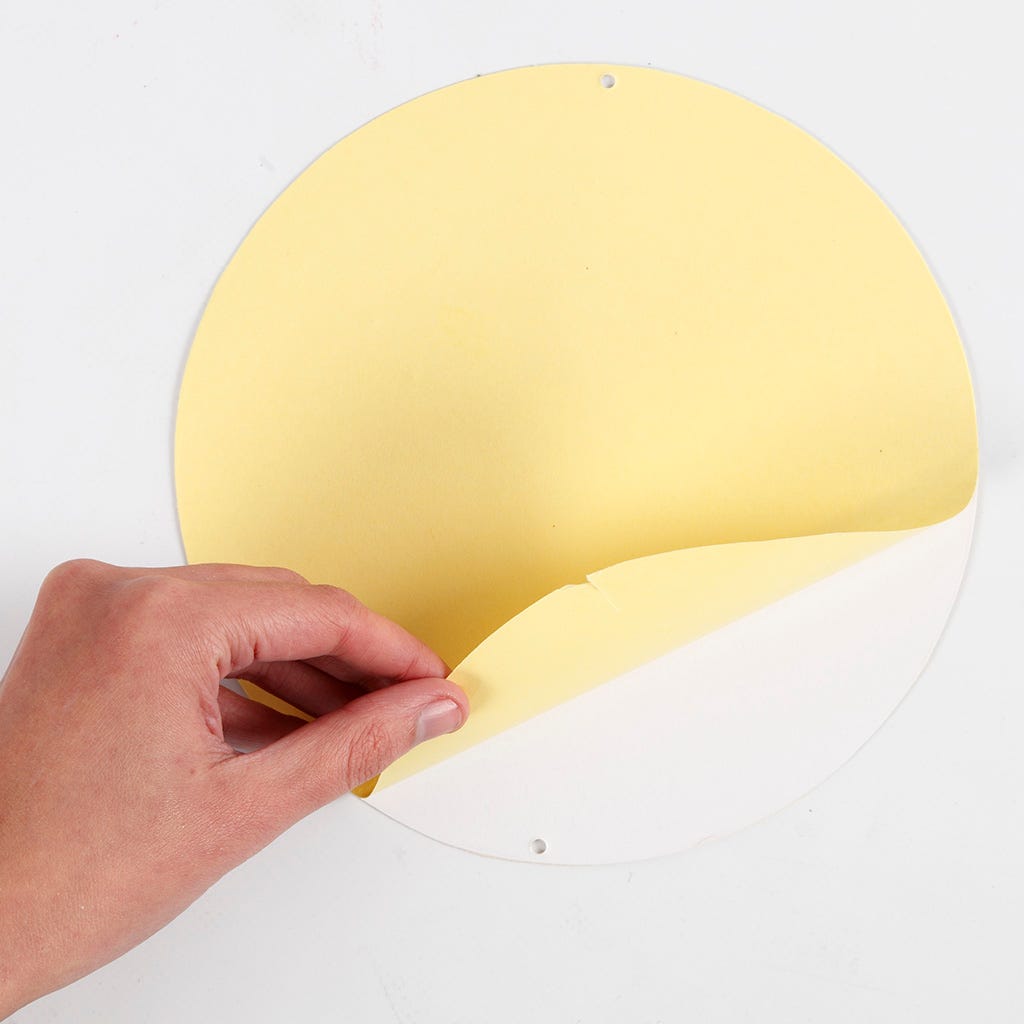 2
Remove the protective paper from the foil tape.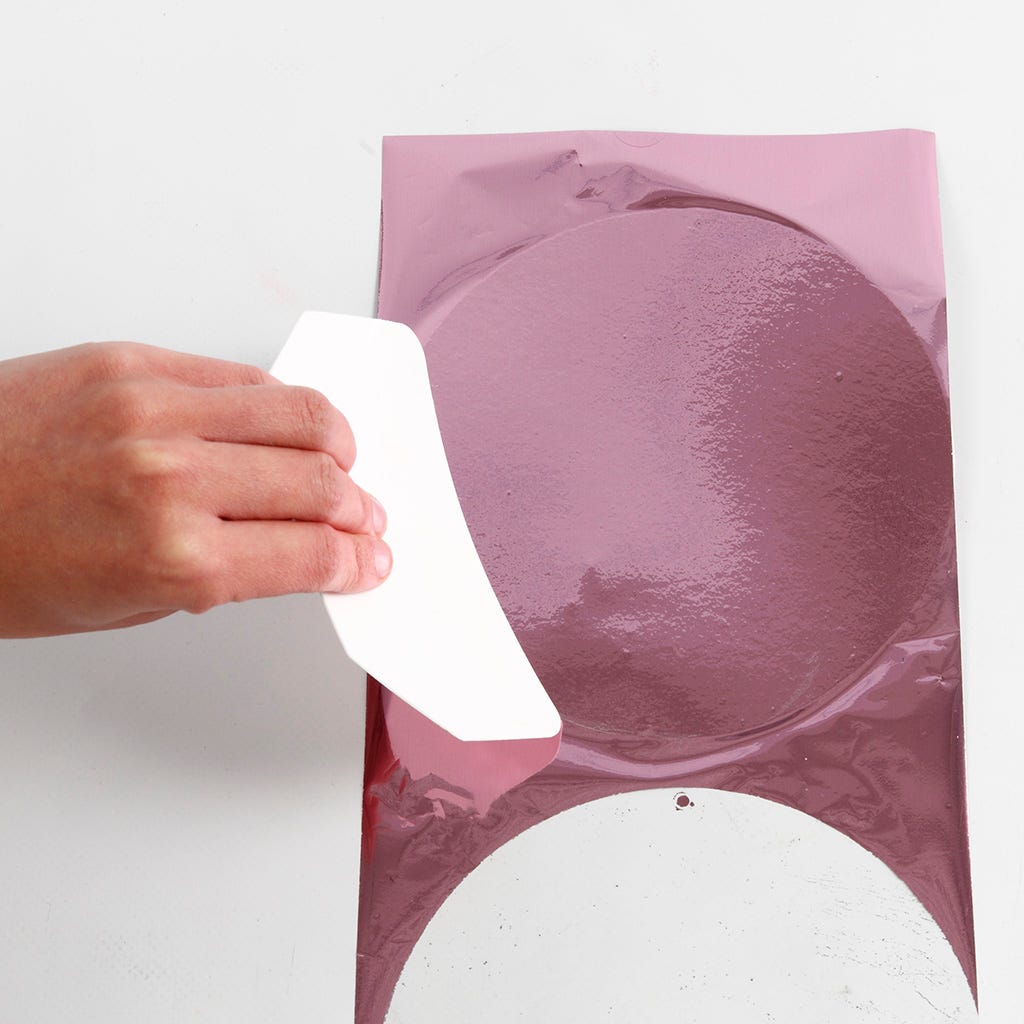 3
Rub the deco foil onto the double-sided foil tape using a spatula.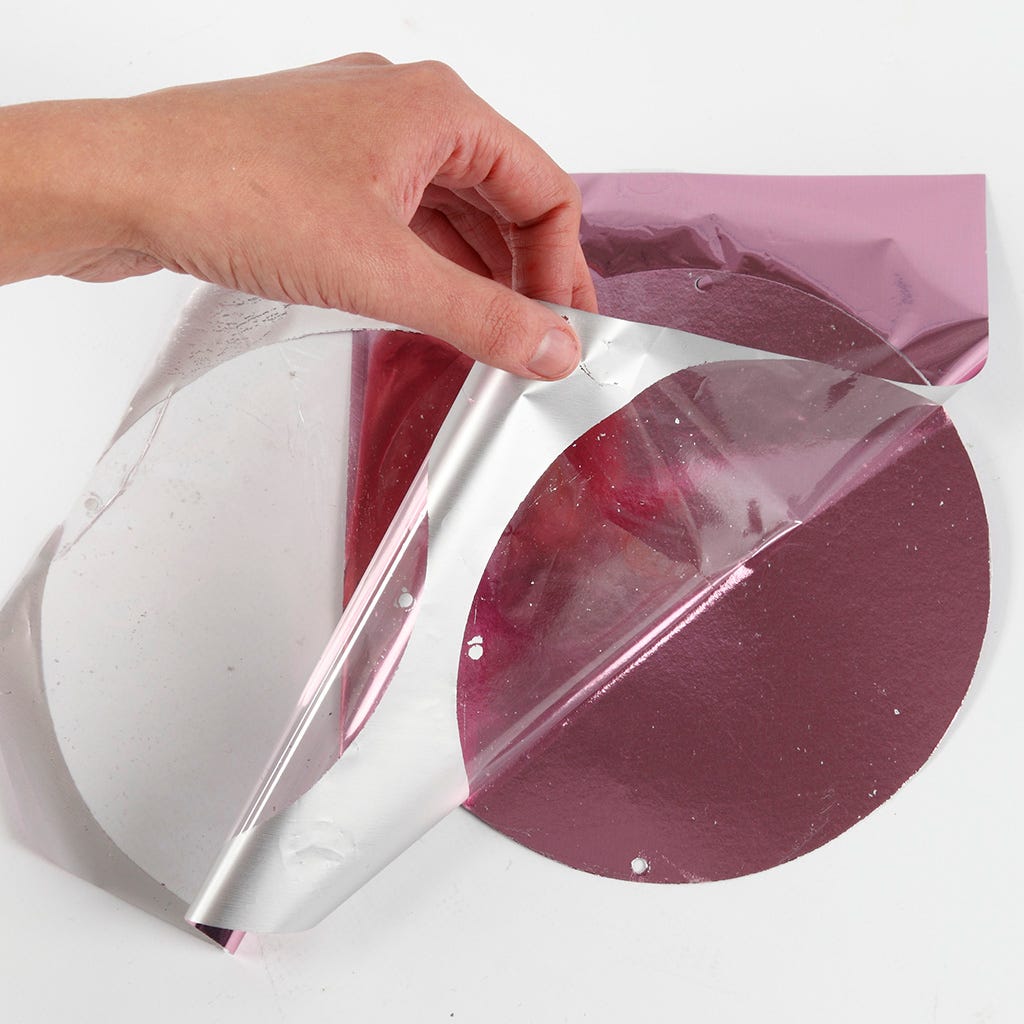 4
Carefully remove the deco foil's plastic layer.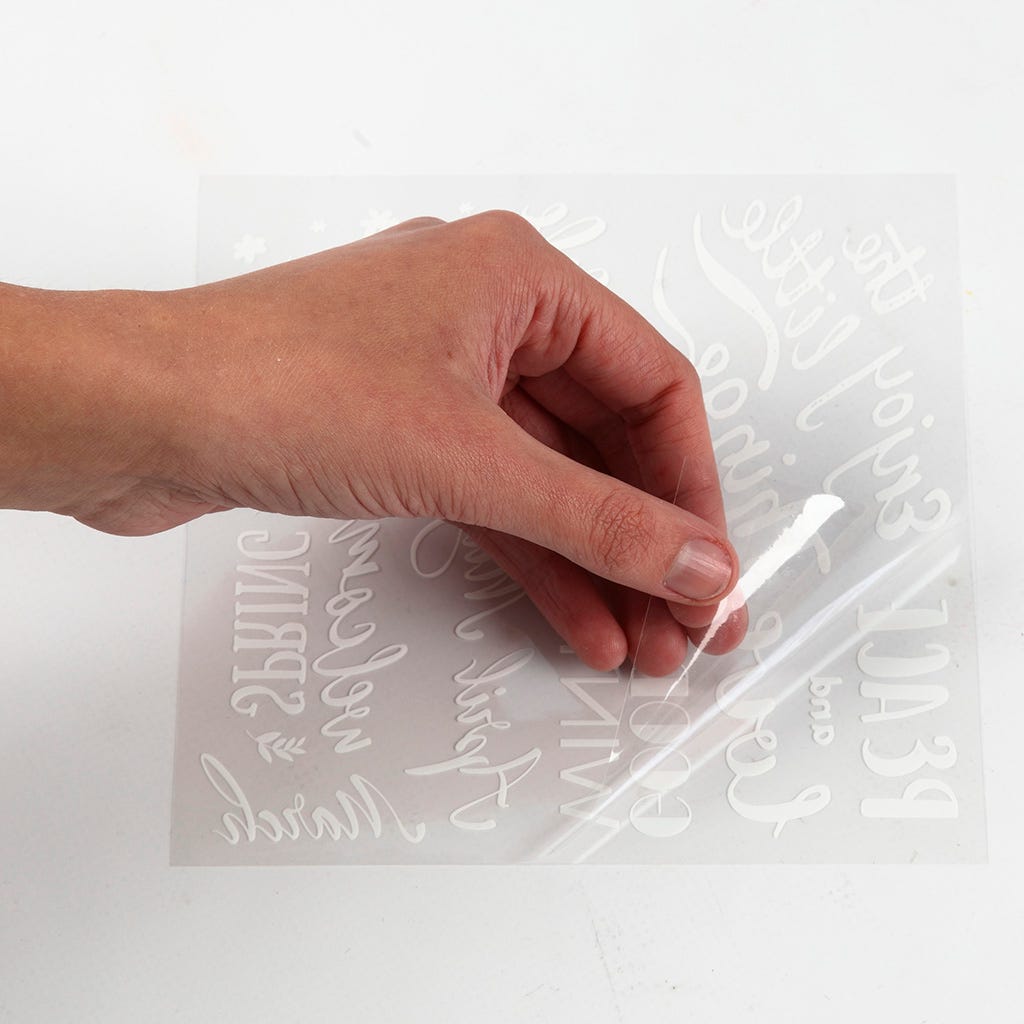 5
Carefully remove the plastic layer from the front of the glue foil sheet.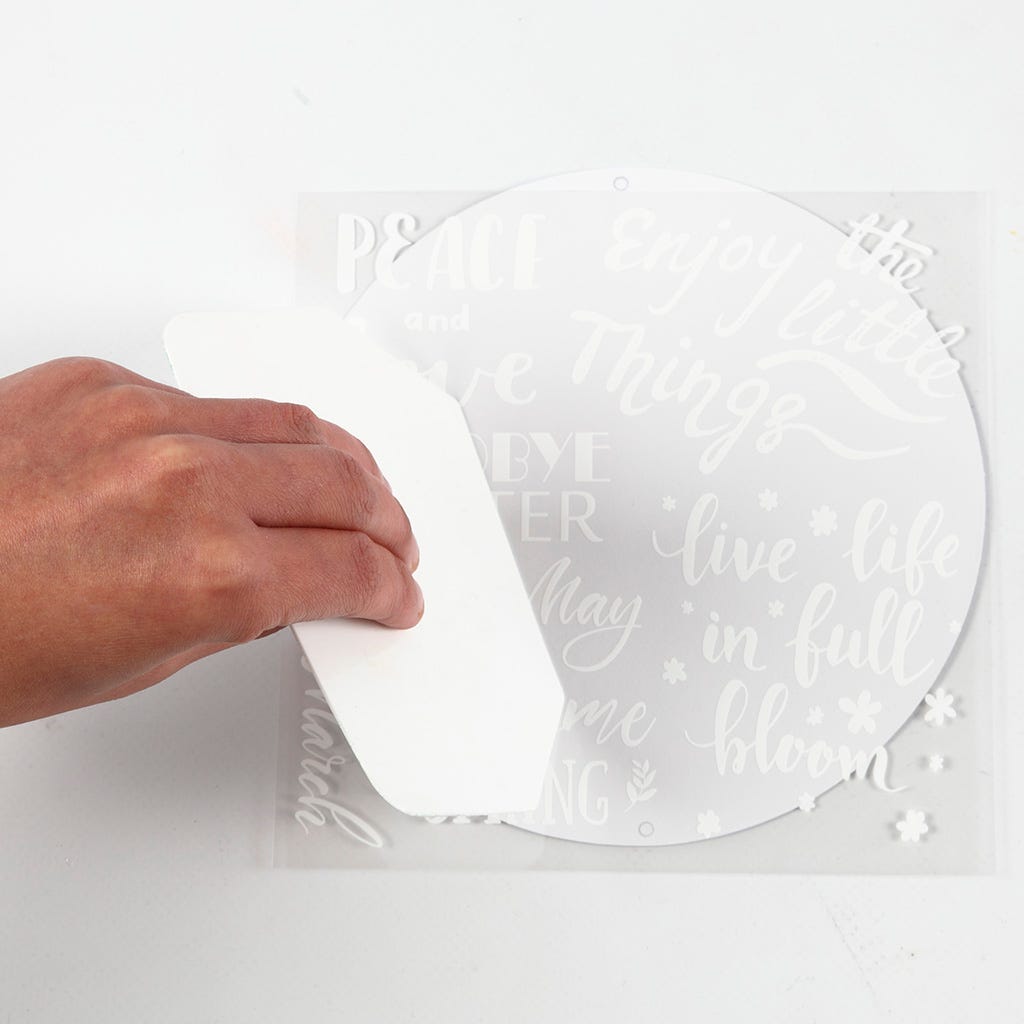 6
Rub the glue design onto the disc with a spatula.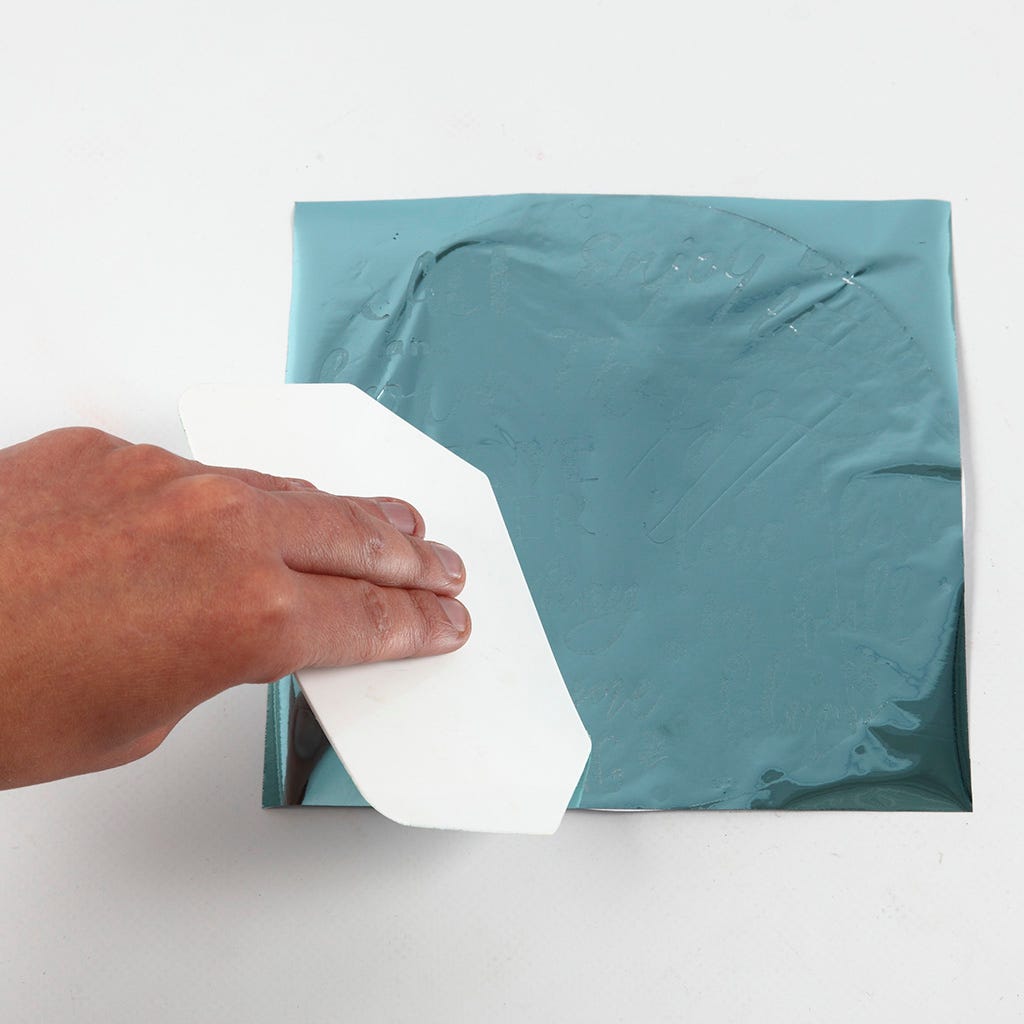 7
Place a different colour deco foil on top of the glue design sheet and rub on the deco foil.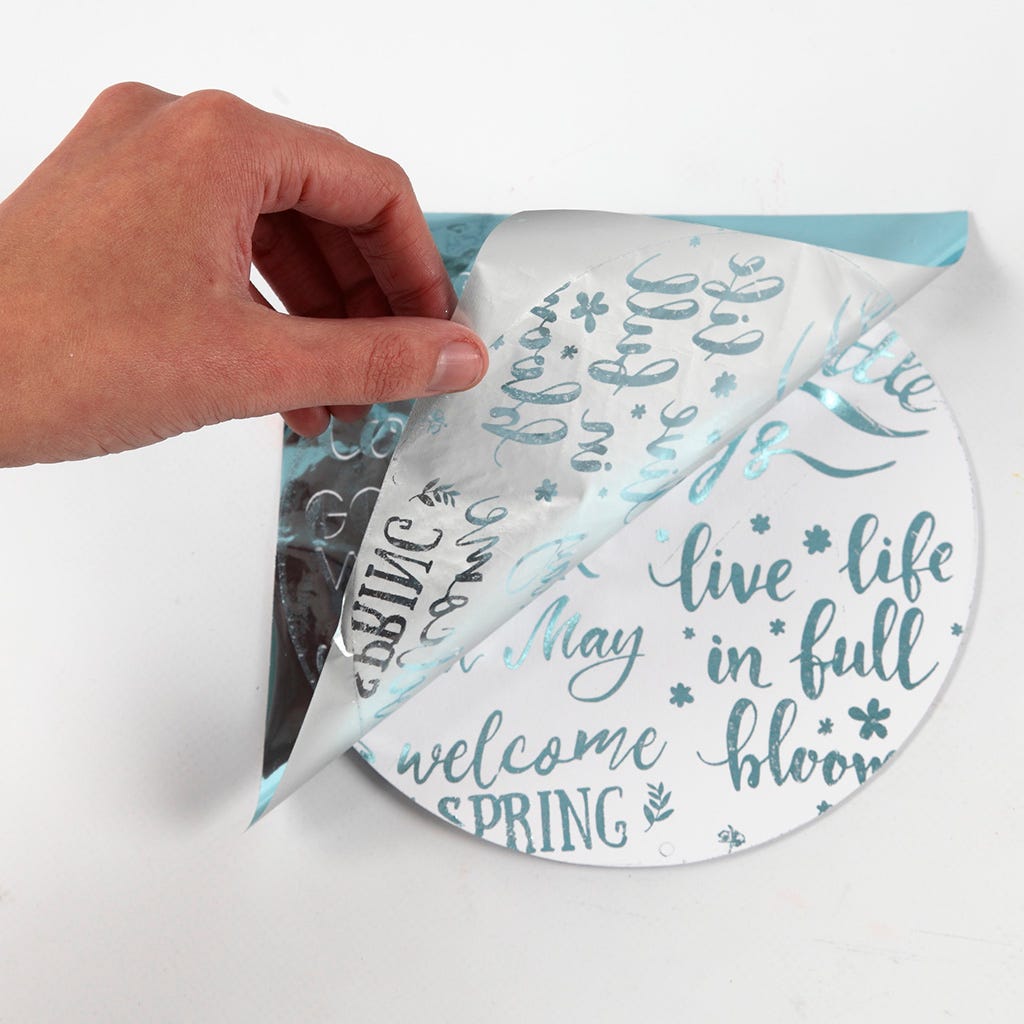 8
Carefully remove the excess deco foil.