A Mobile with a pre-printed Design decorated with Markers
A Mobile with a pre-printed Design decorated with Markers
This mobile is made from pre-printed card discs in three sizes. The discs are decorated prior to assembly with Colortime double ended markers (with a thick and a thin tip in the same marker). The mobile is assembled with the enclosed metal links and swivels, enabling each individual disc to rotate independently of each other.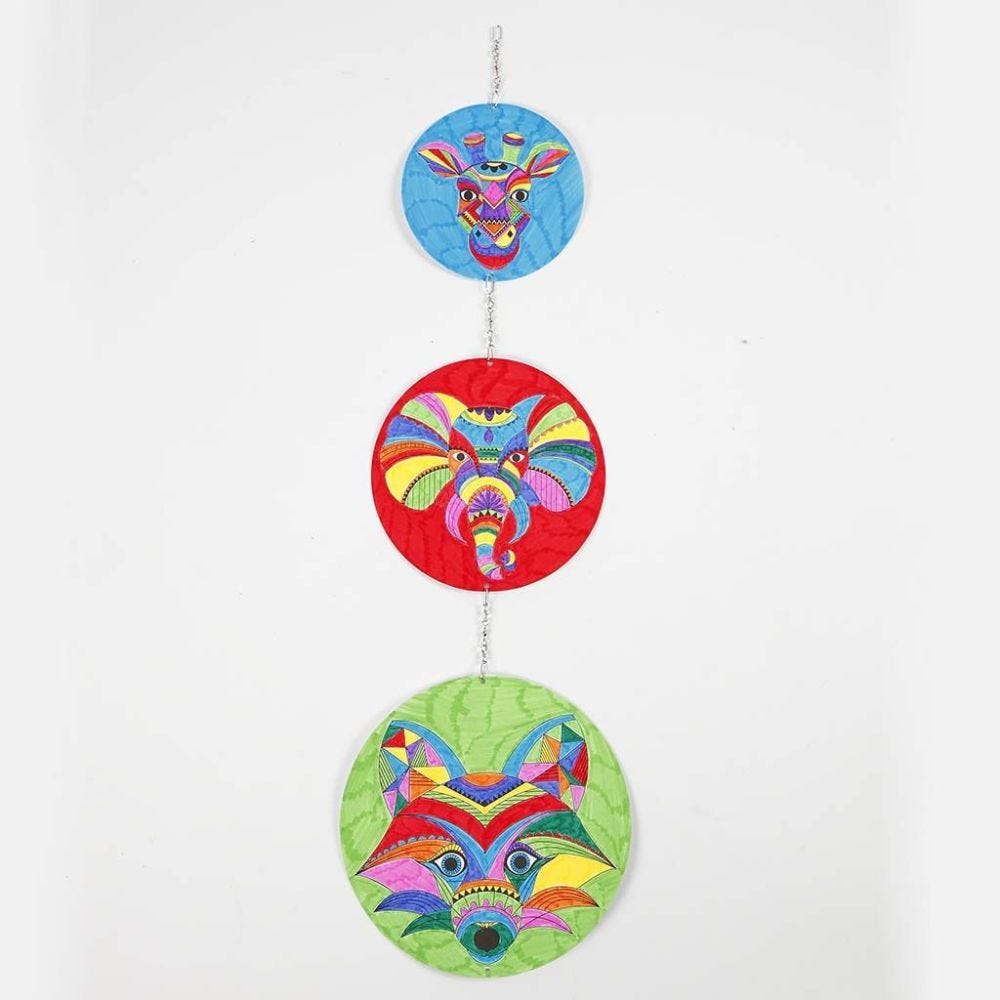 How to do it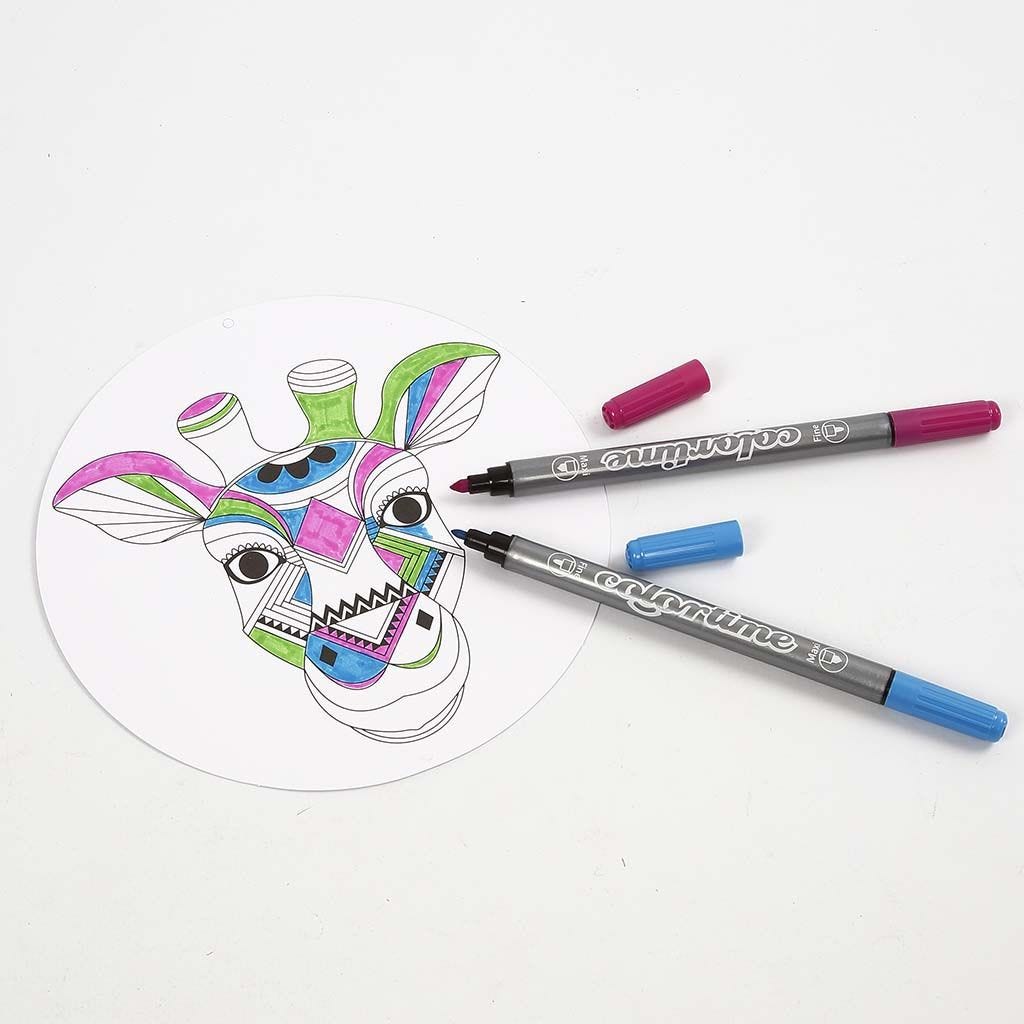 1
Colour in the mobile's pre-printed round card discs using Colortime double ended markers which have a thick and a thin tip at either end. Use the thick tip for large surfaces and the thin tip for the details.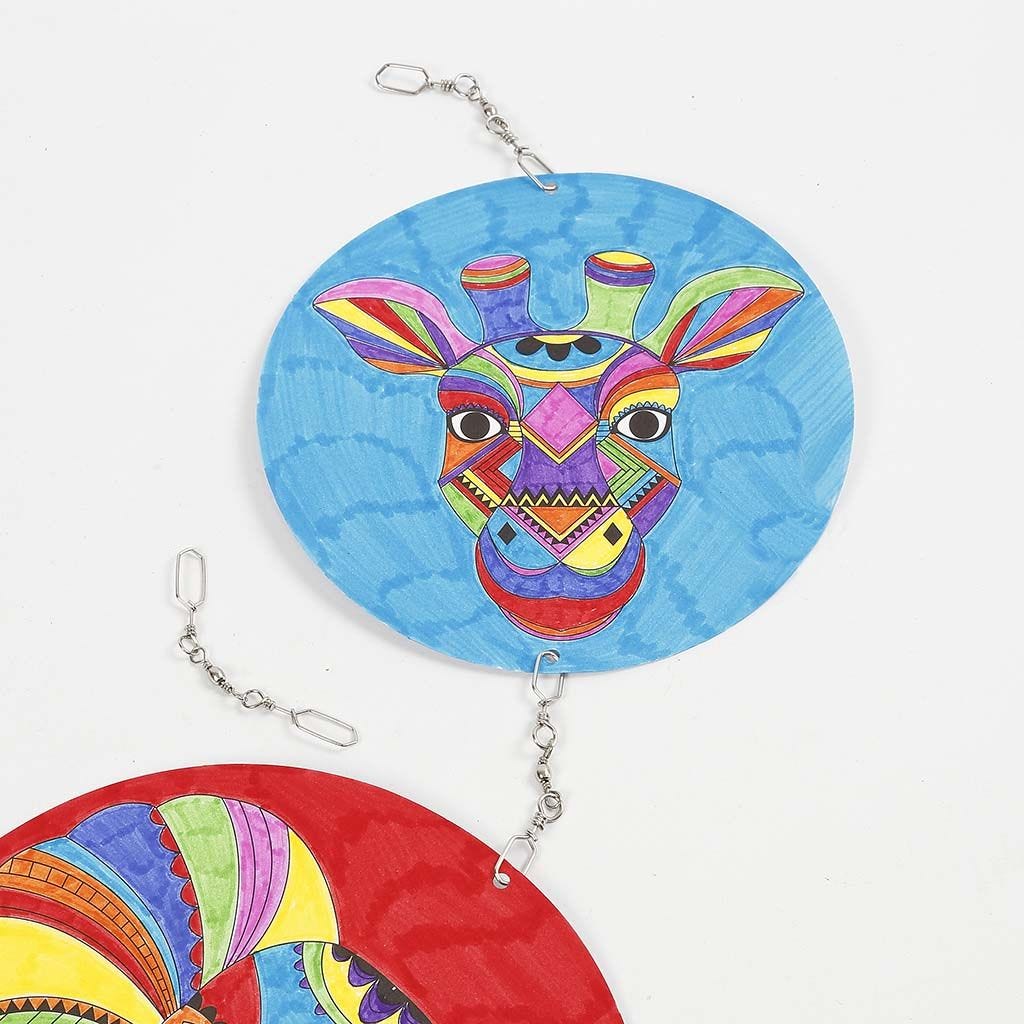 2
Connect the discs according to size. Attach the enclosed metal links with swivels between the discs through the holes at the top and the bottom.