A mirror decorated like the sun using wood veneer
A mirror decorated like the sun using wood veneer
Make your own decorative mirror. This mirror is shaped like the sun and the rays are made from wood veneer.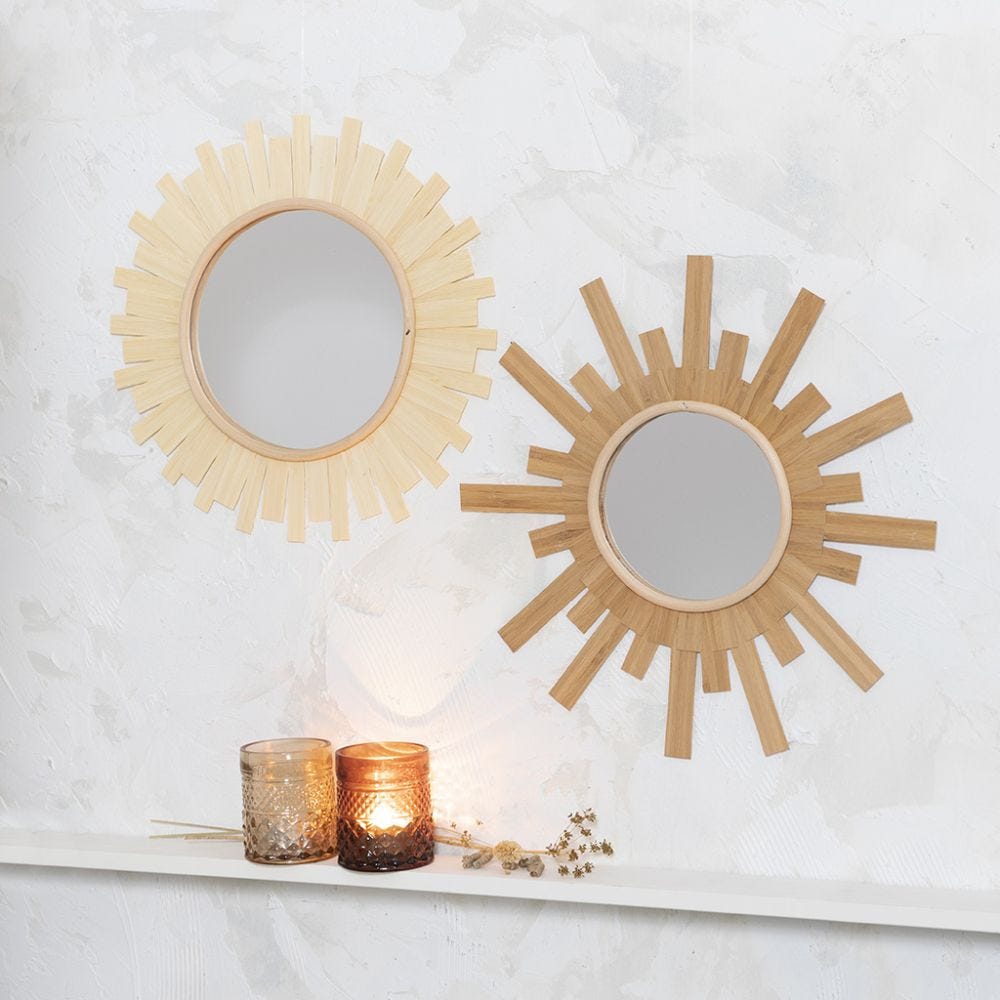 How to do it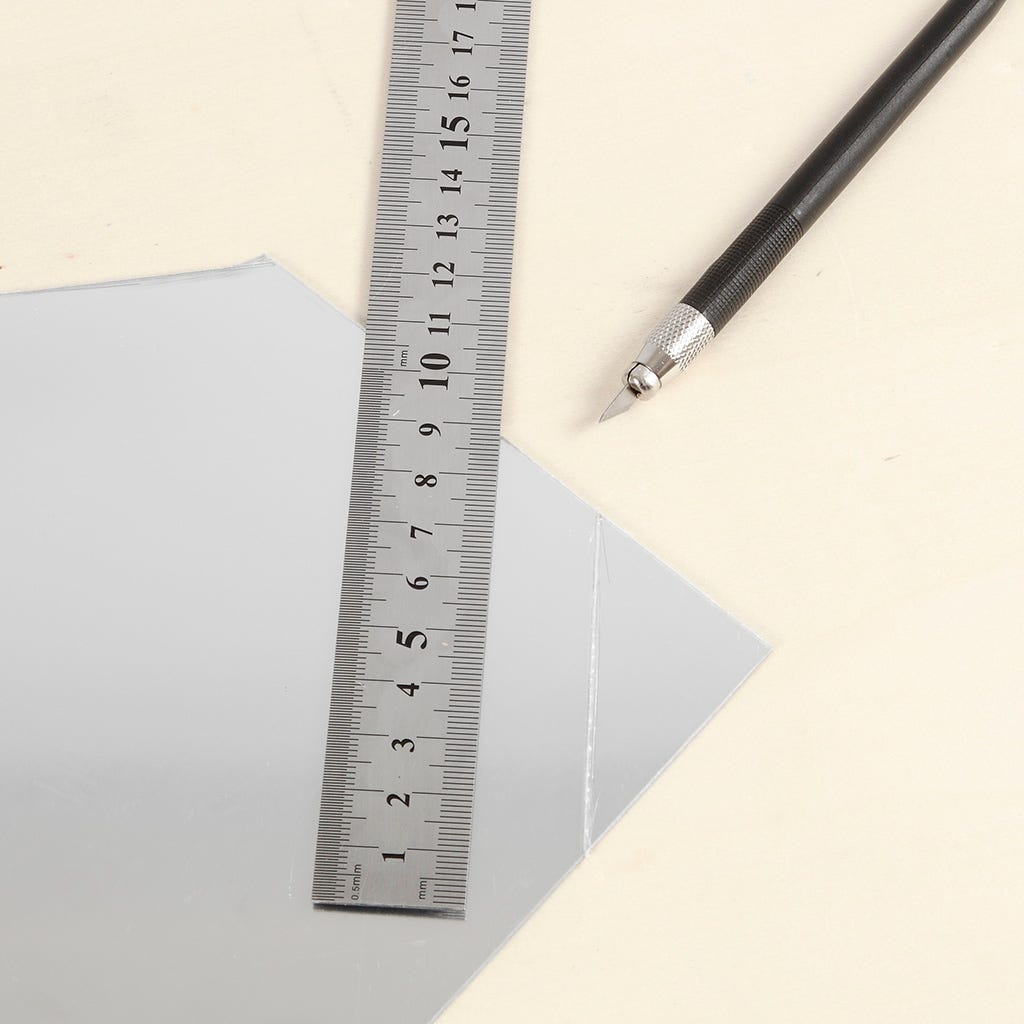 1
Cut a 16 x 16 cm square of plastic mirror sheet. Cut off the corners to make it into an octagon. NB: please be aware of the sharp edges.
2
Cut on both sides of the plastic mirror sheet (front and back) and snap off the excess plastic mirror sheet over a table edge. Finish by removing the foil from the front of the plastic mirror sheet.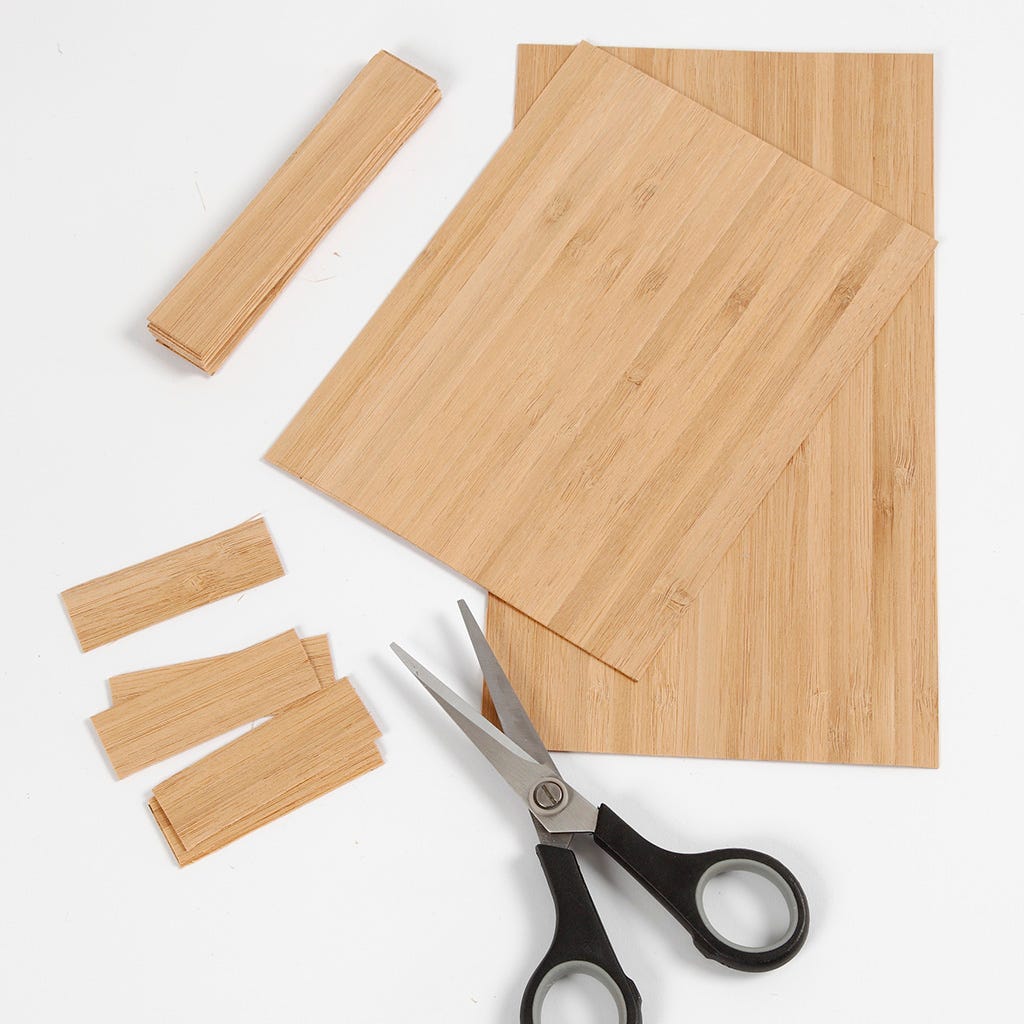 3
Cut 12 pieces of wood veneer measuring 2 x 11 cm, 12 pieces measuring 2 x 6 cm and 24 pieces measuring 2 x 3 cm.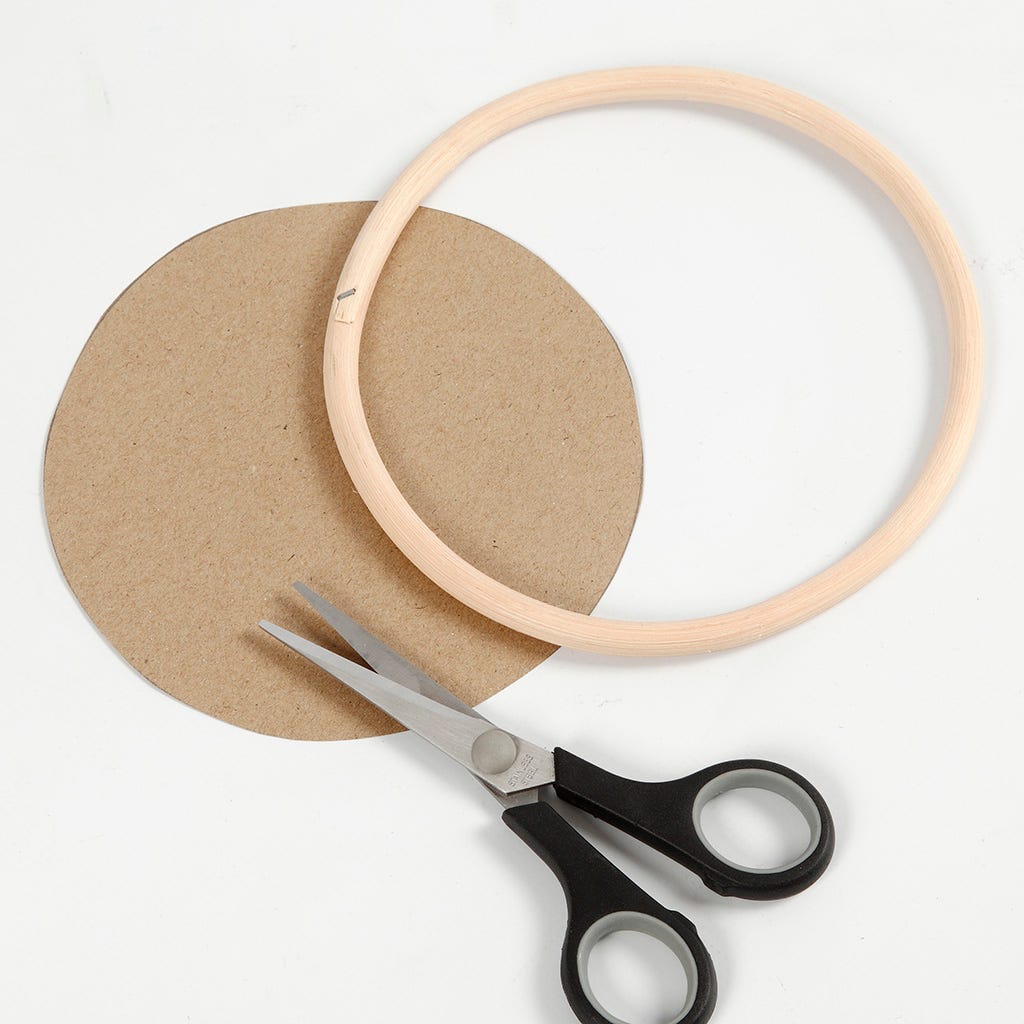 4
Draw and cut out a paper circle with the same measurements as the inside of the bamboo ring.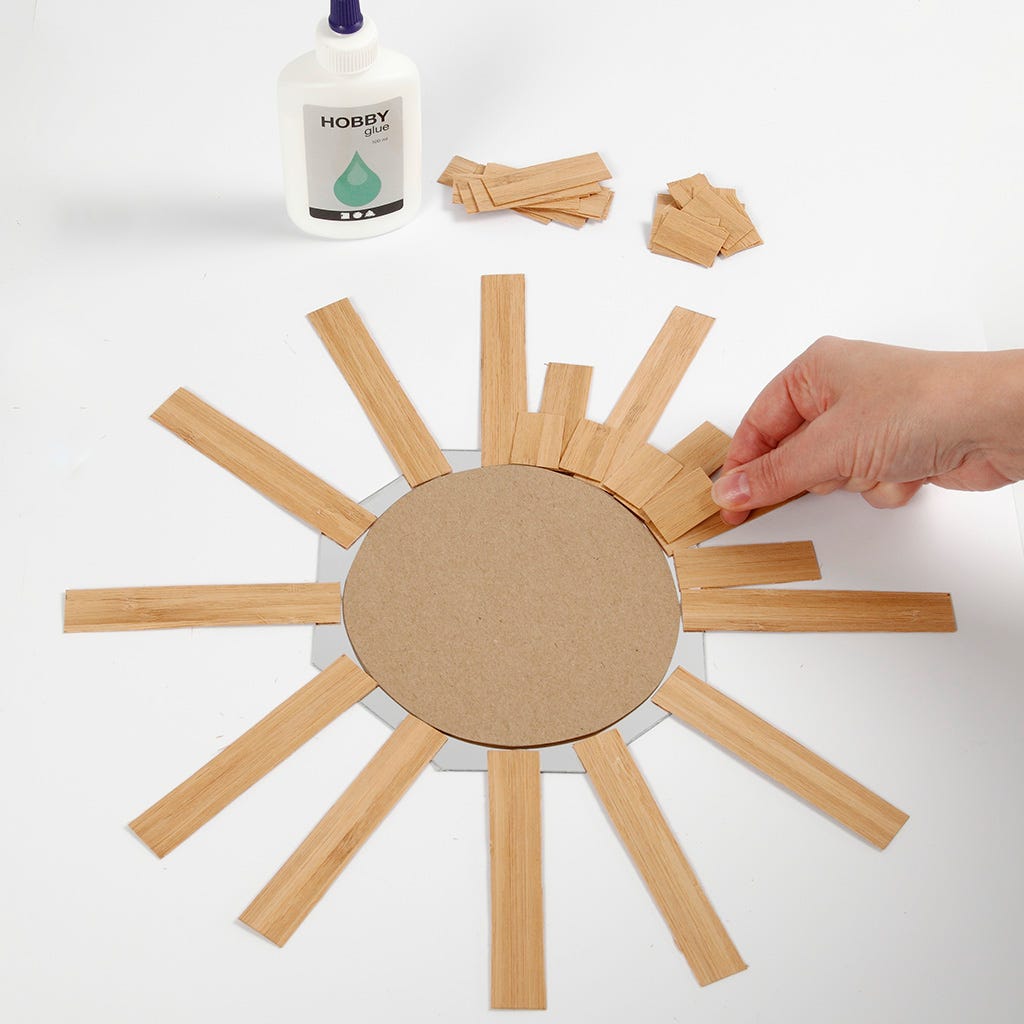 5
Place the paper circle template in the middle of the mirror plastic octagon and attach the pieces of wood veneer with hobby glue as shown in the photo. First distribute the longest pieces of wood veneer equally. Then distribute the middle sized pieces in the spaces and finally the shortest pieces all the way around. Remove the round paper template and glue on the bamboo ring as a frame. You may place a heavy object on top whilst drying.
6
Attach a hanger onto the back of the mirror using hobby glue, a piece of natural twine and a small wood veneer square.