A Miniature World from Foam Clay and wooden Figures inside a Christmas Bauble
A Miniature World from Foam Clay and wooden Figures inside a Christmas Bauble
A miniature village made from wooden self-assembly figures and models placed on a Foam Clay snow semi circle inside a transparent plastic Christmas bauble.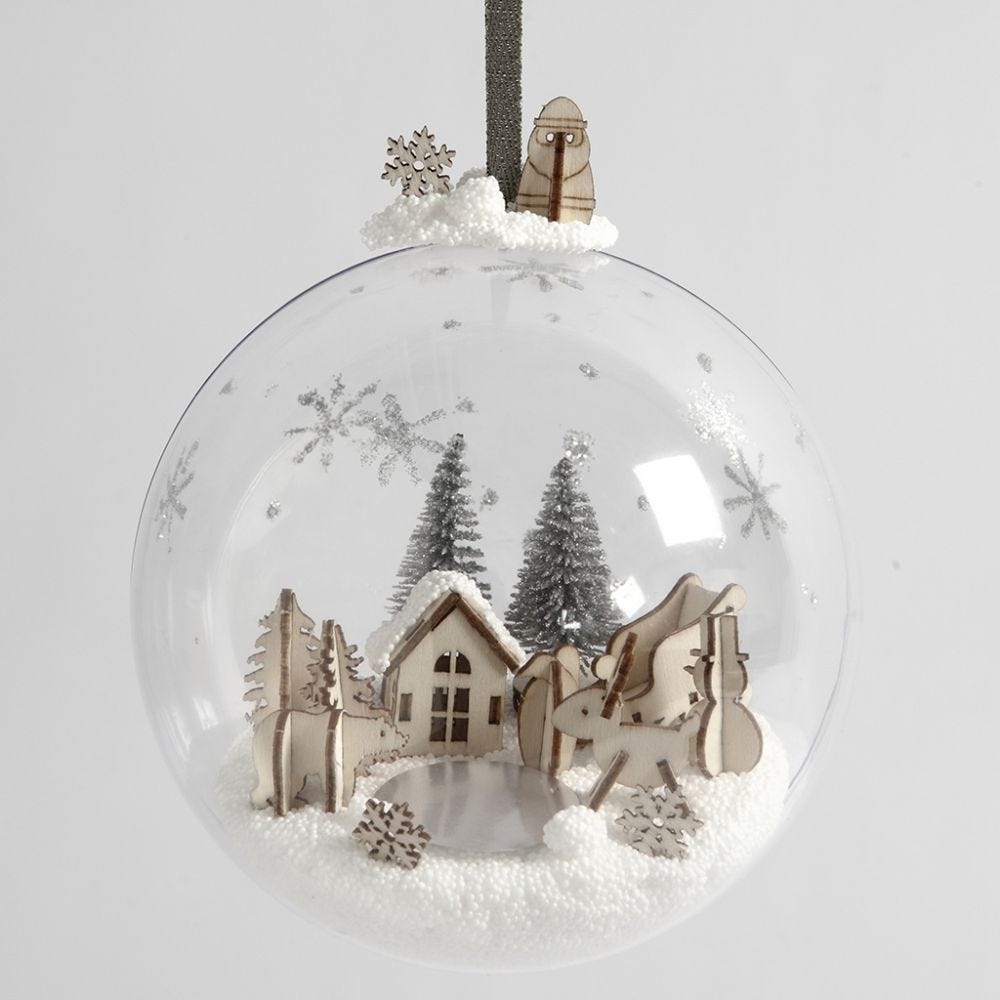 How to do it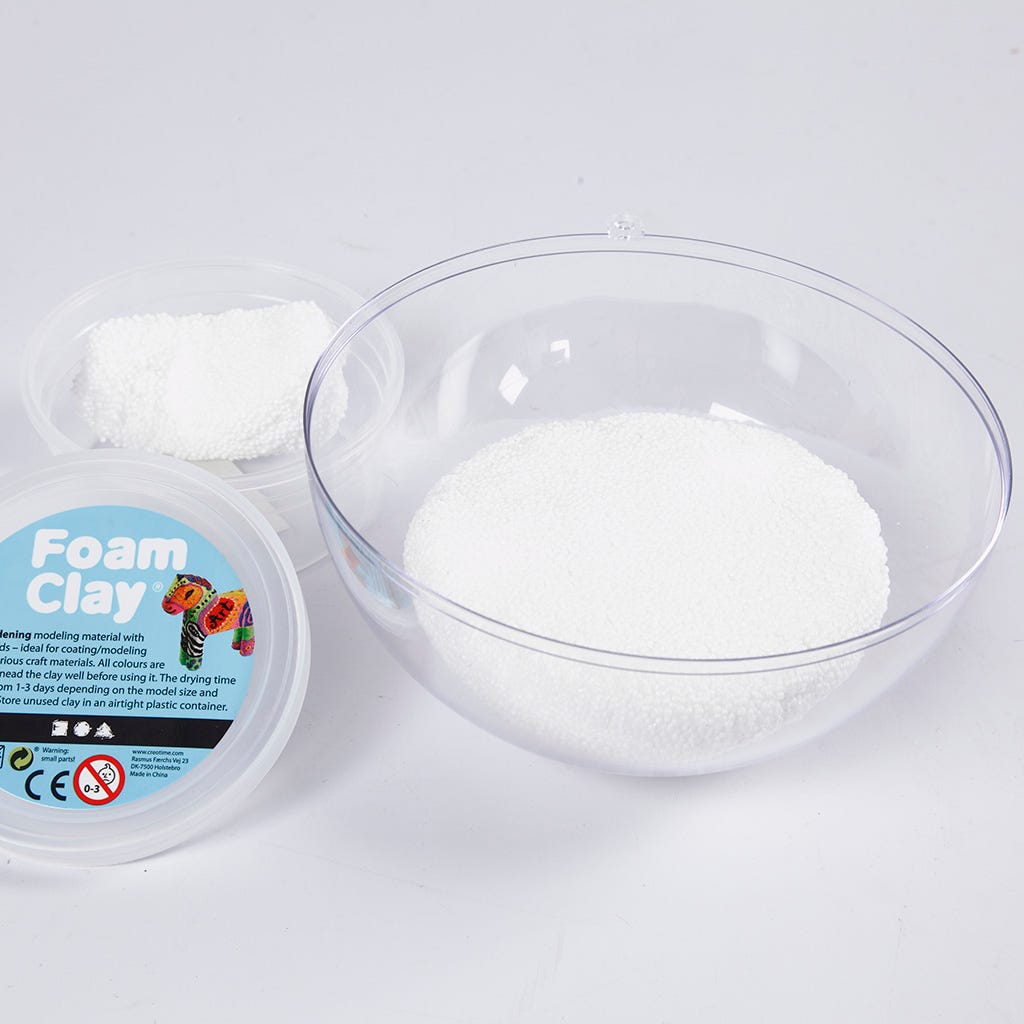 1
Use two tubs of Foam Clay. Fill one half of the plastic bauble with almost all of the Foam Clay, making a semi circle.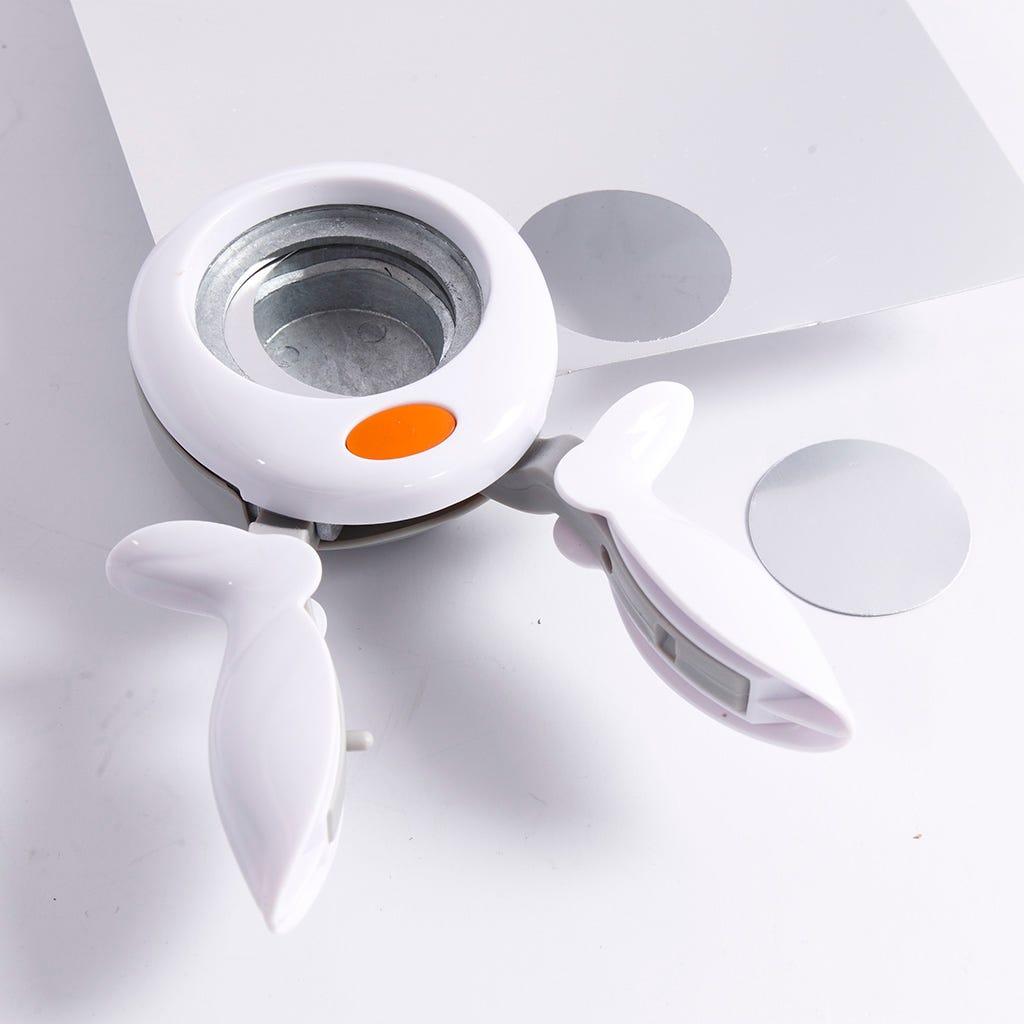 2
Punch out a small frozen "lake" from metal card – or cut out a circle measuring approx. 4 cm in diameter.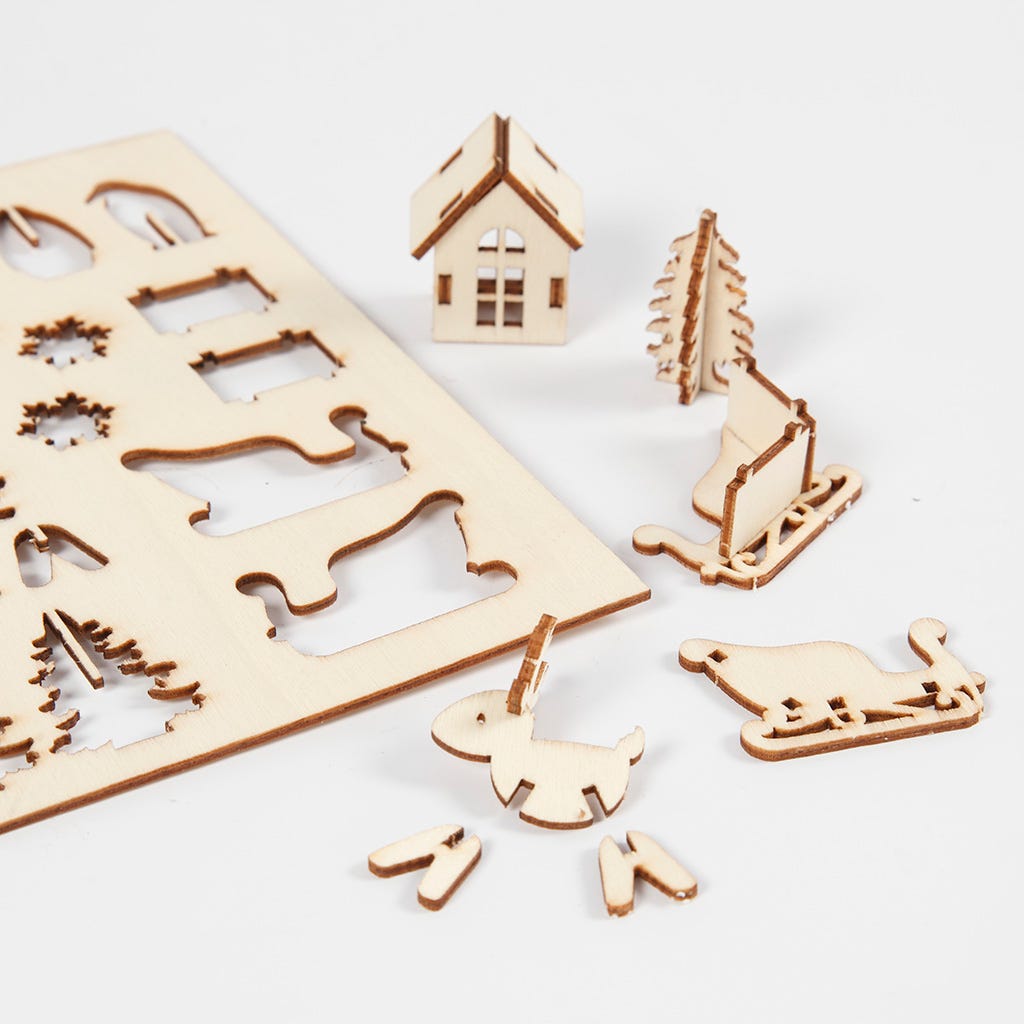 3
Push out the components from the board. Assemble the models.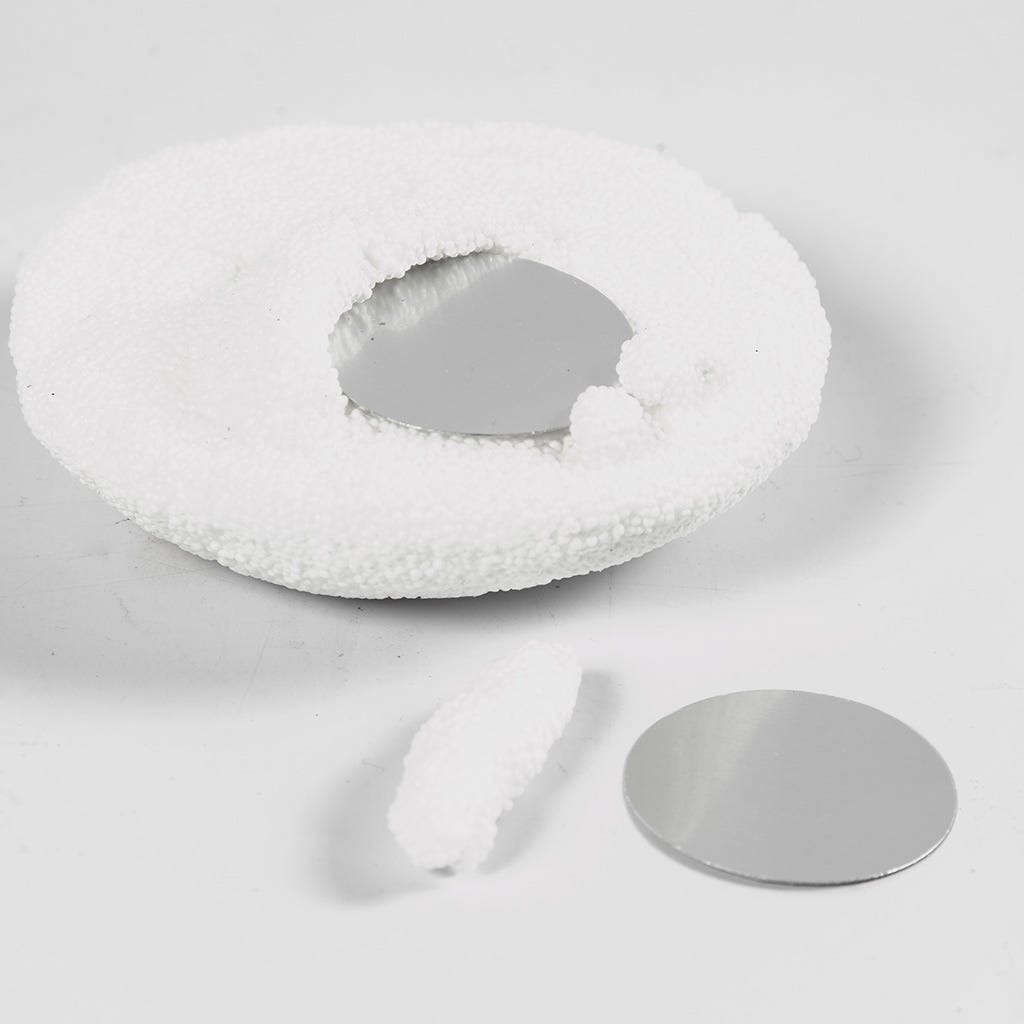 4
Remove the Foam Clay semi circle from the bauble. Push the lake onto the Foam Clay semi circle. You may make a small bank of snow or a couple of snow balls by the side of the"lake".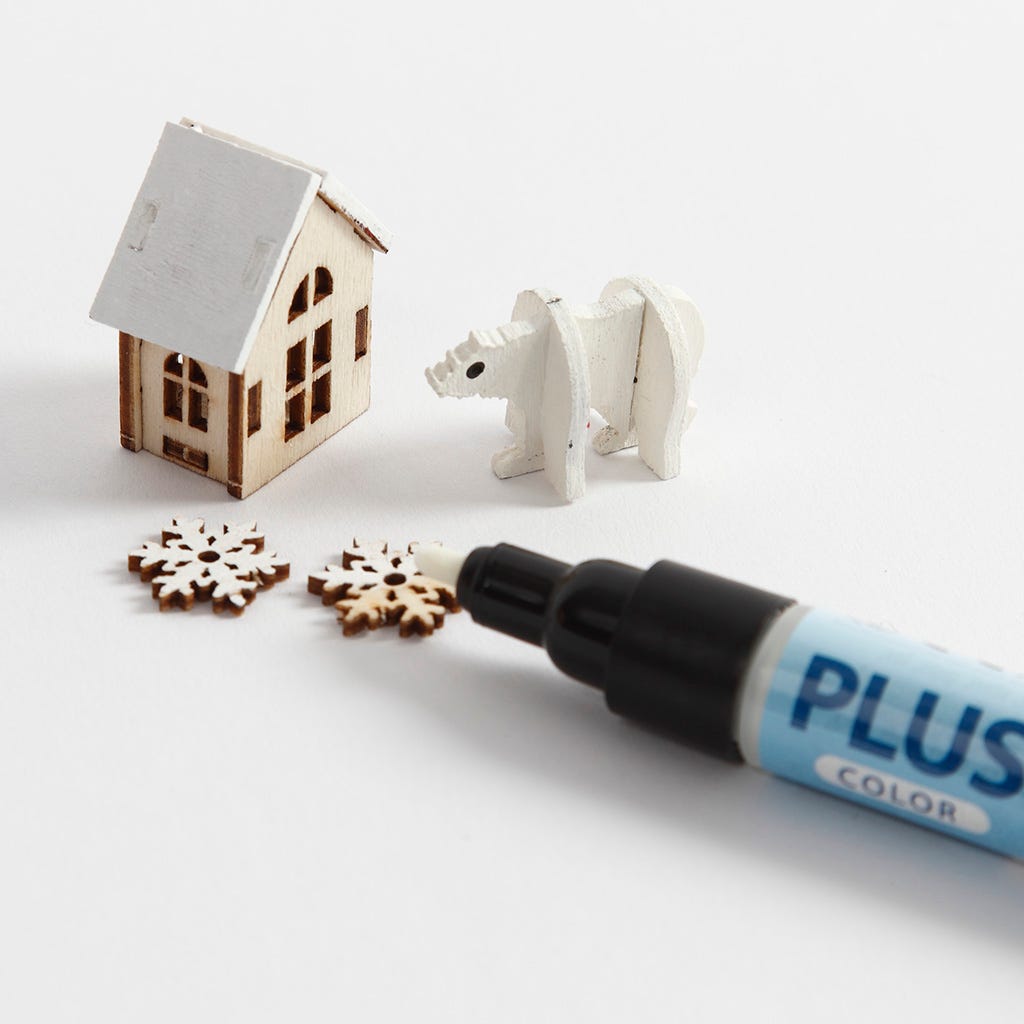 5
Decorate some of the models with Plus Color markers or/and a silver glitter pen.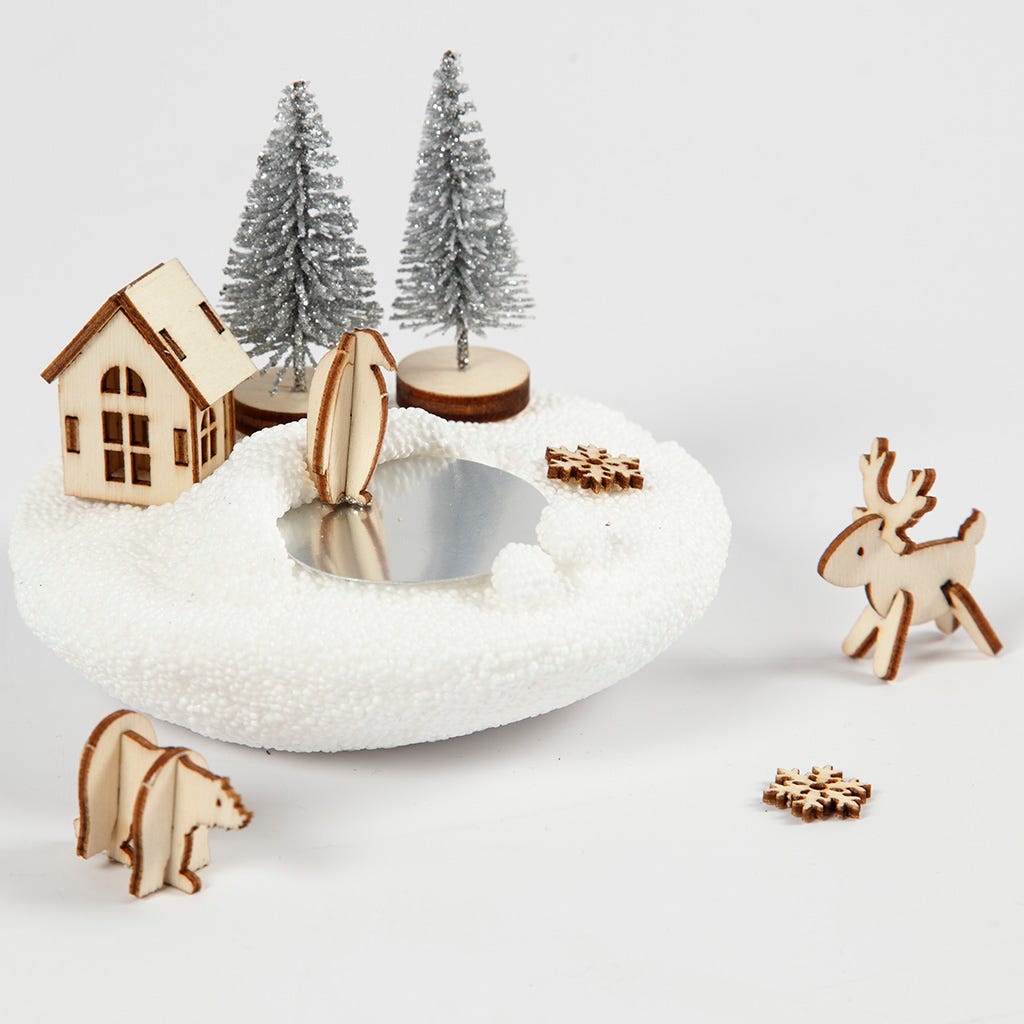 6
Gently push the assembled figures into the still wet Foam Clay, thus fixing them in place.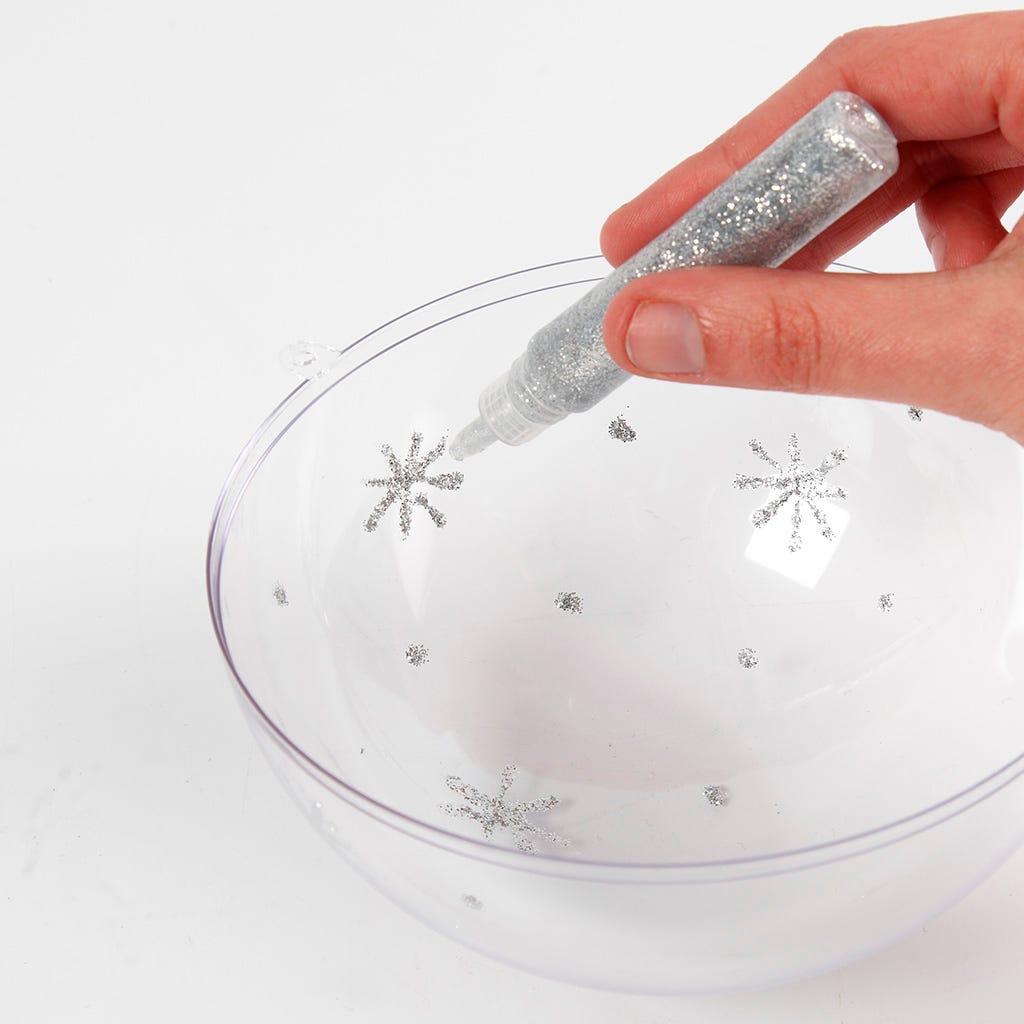 7
Use a silver glitter pen for drawing snowflakes on the inside of both of the top halves of the plastic bauble.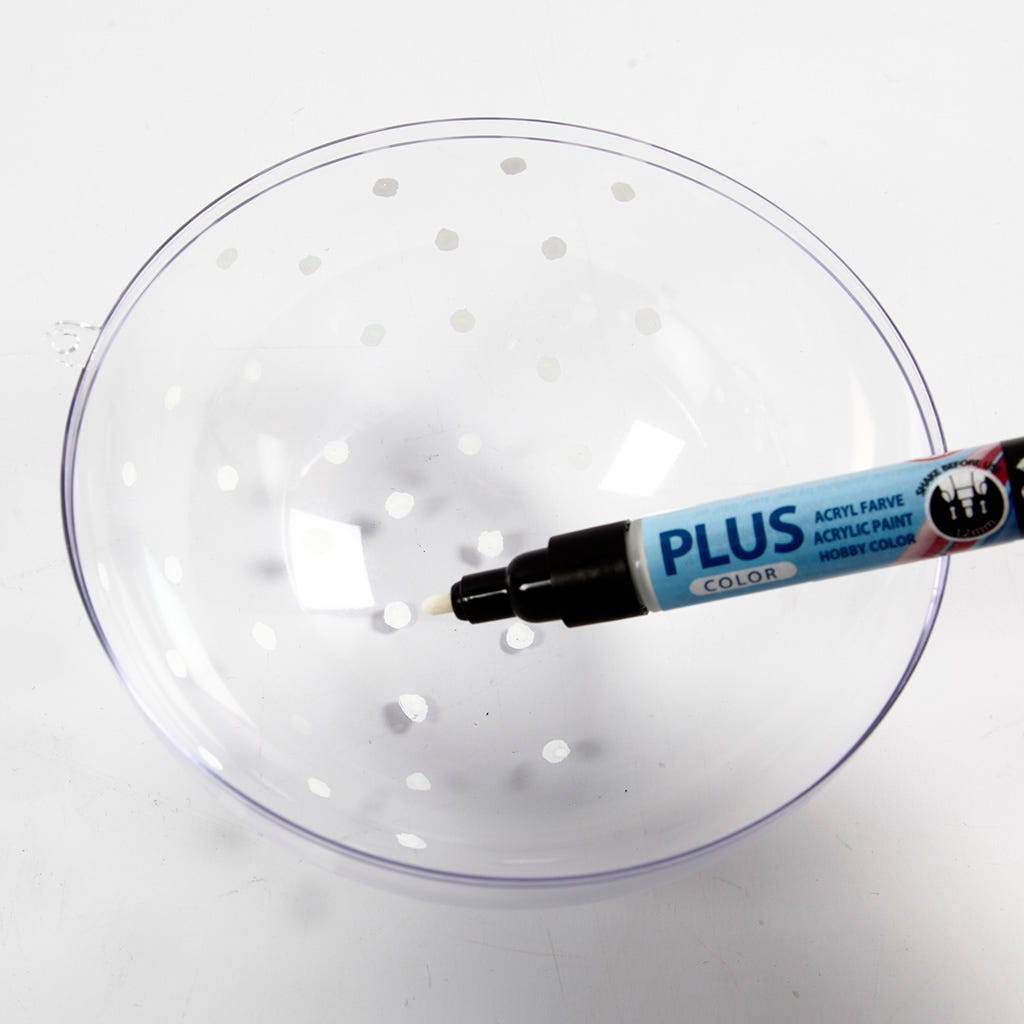 8
- or draw dots with a white Plus Color Marker.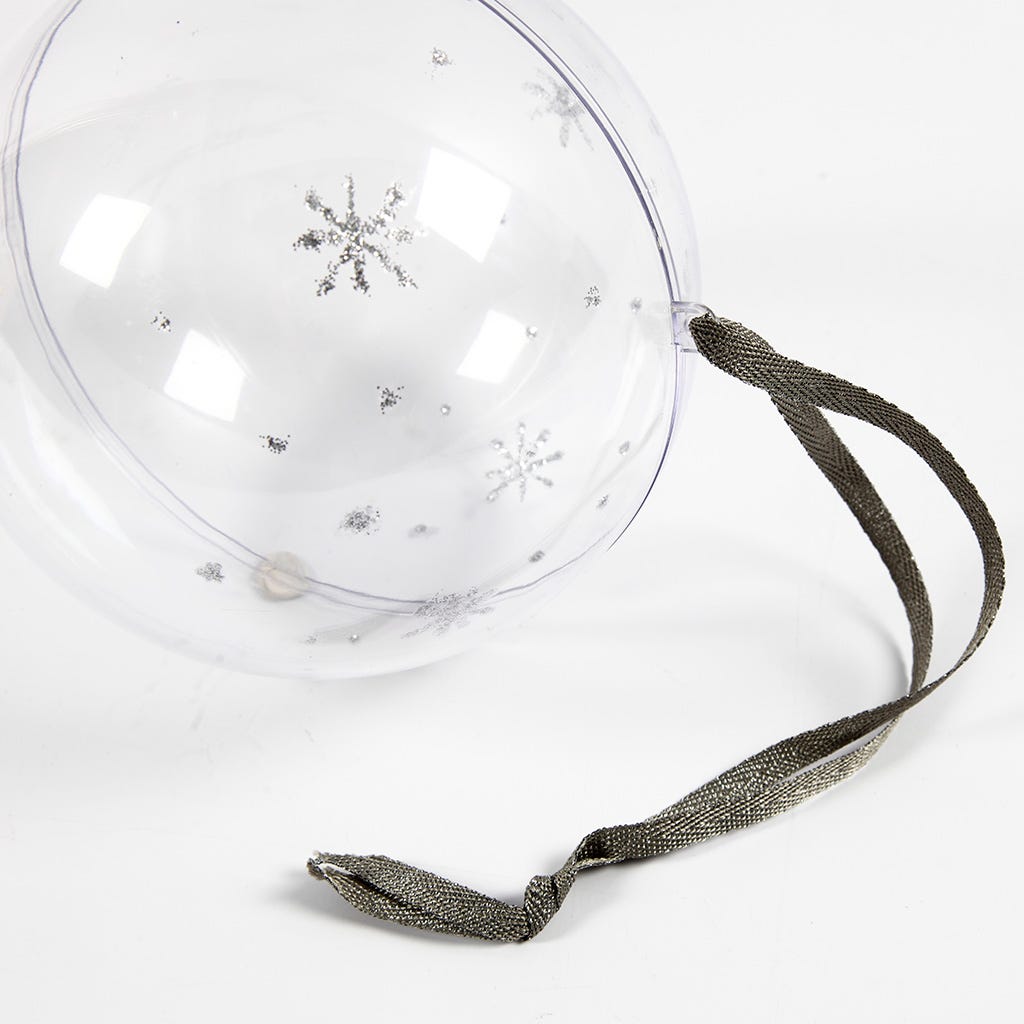 9
Attach a ribbon to the assembled loop of the two half baubles. Tie a knot.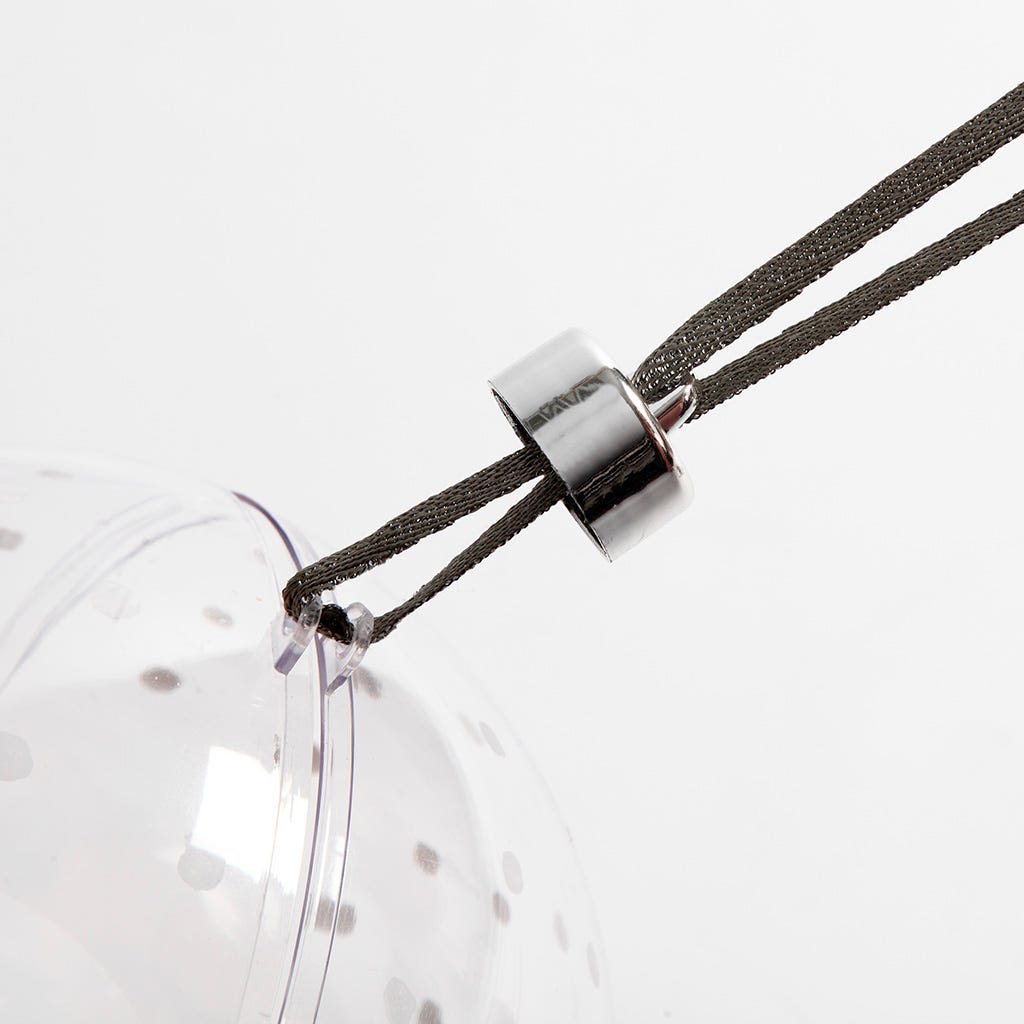 10
You may want to attach the metal hanger at the top. In that case, feed the ribbon through the hole of the metal hanger and tie a knot at the end.
11
Place the Foam Clay semi circle with the miniature village onto the lower part of one of the half baubles and close the two half baubles to form a complete bauble.
I'm shopping as
b2c incl. tax
b2b excl. tax
b2g excl. tax
Go back
I'm shopping as
Continue as guest
Copyright © 2013-present Magento, Inc. All rights reserved.