A miniature Camp Site in a Tray
This lovely mini camp site is arranged inside a tray with oasis and Sandy Clay. It is decorated with a caravan painted with craft paint, a pond from glass deco stones, a picket fence from ice lolly sticks, bunting from fairy lights and flags cut from Vivi Gade paper.
How to do it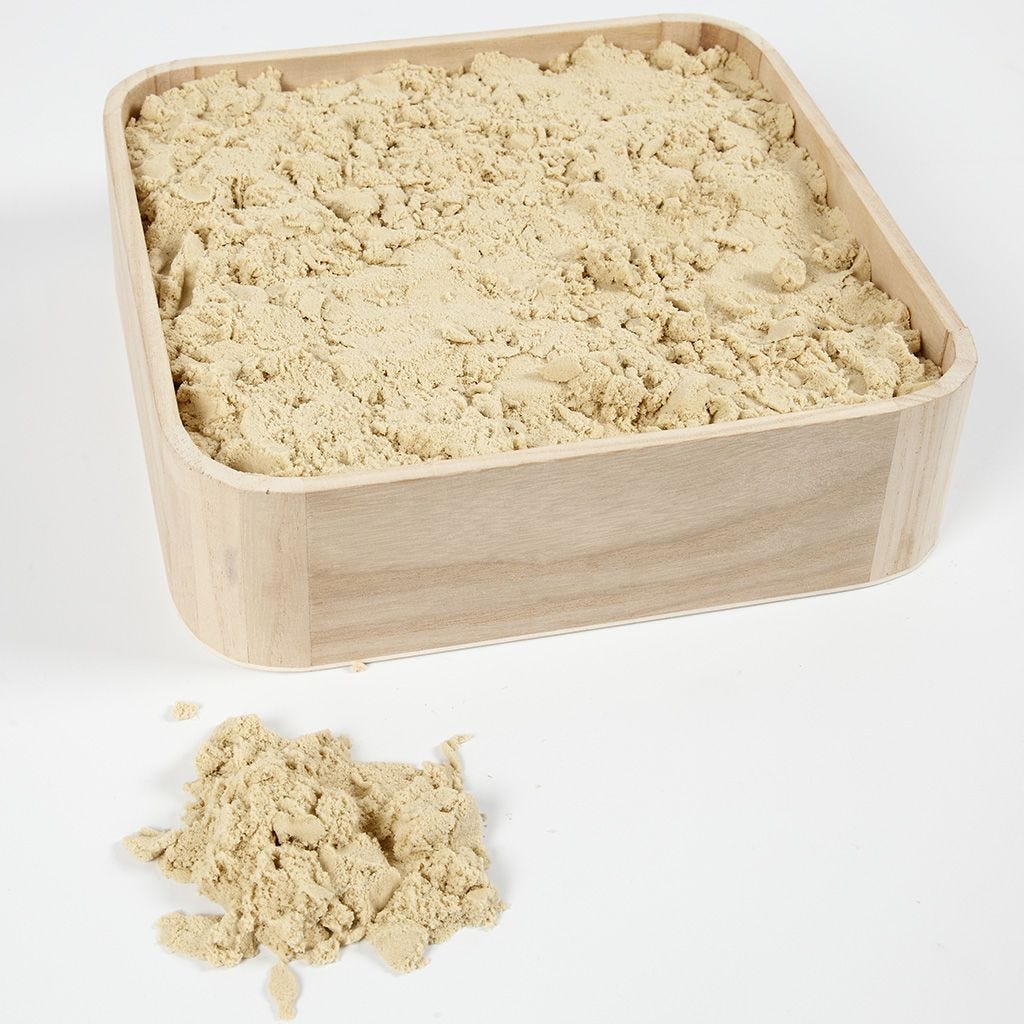 1
Start by filling the tray with oasis and Sandy Clay.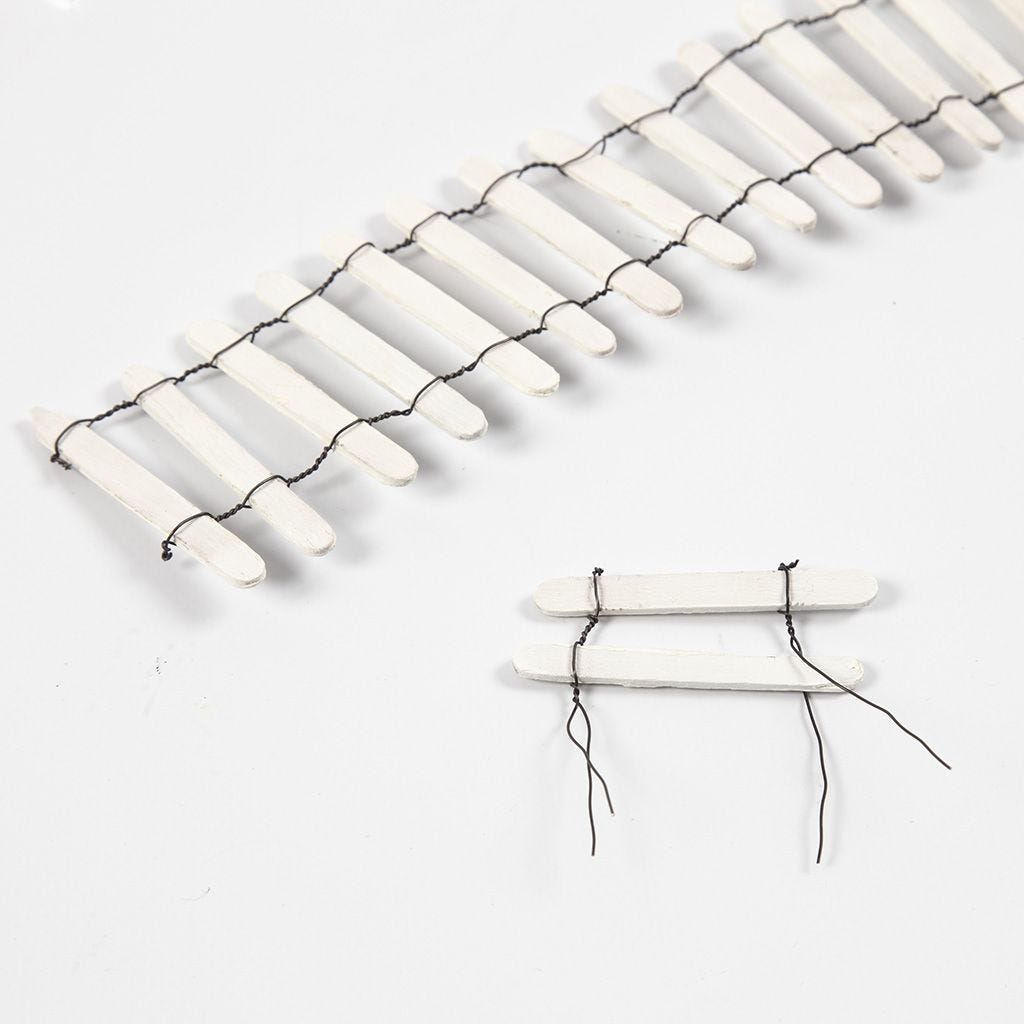 2
Make a picket fence by painting mini ice lolly sticks and twist four pieces of floral wire (two at the top and two at the bottom) around each mini ice lolly stick.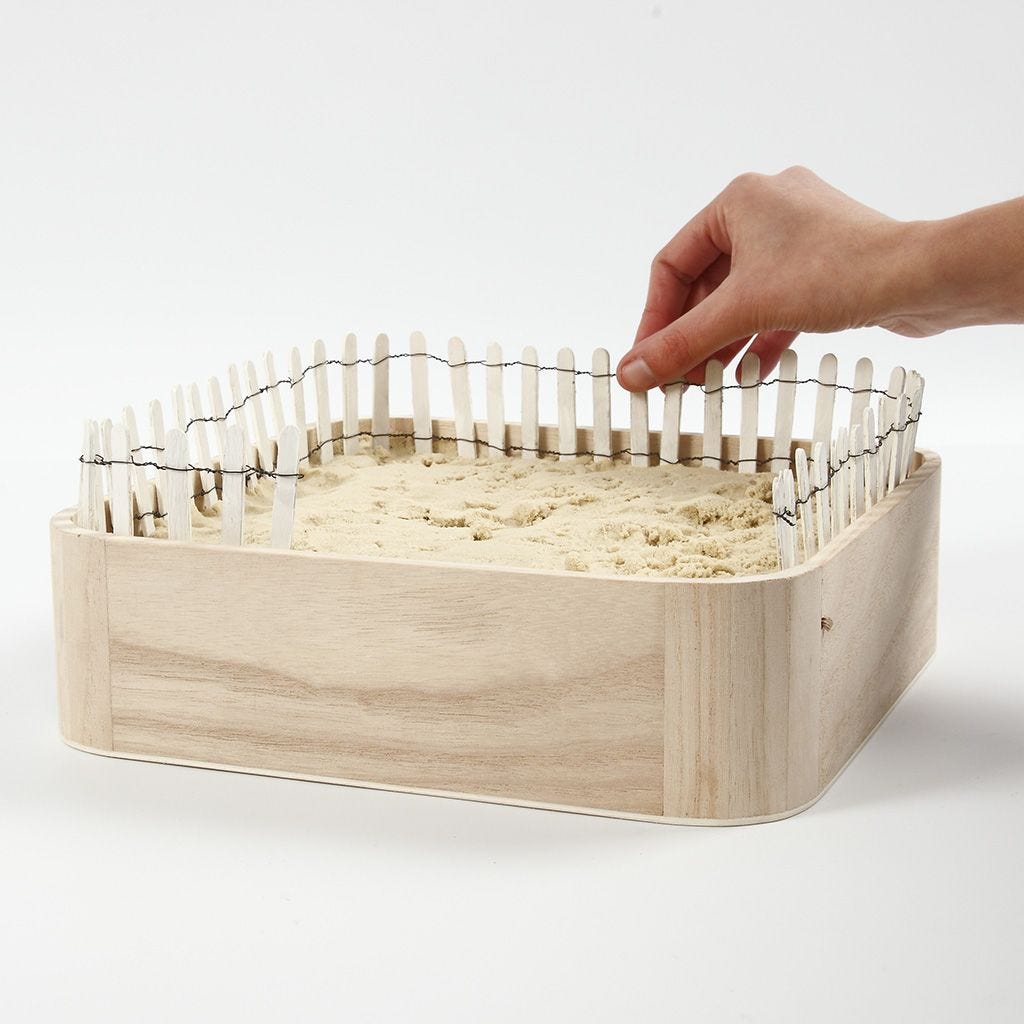 3
Push the fence into the sand in the tray. You may glue the fence onto the side of the tray to secure it.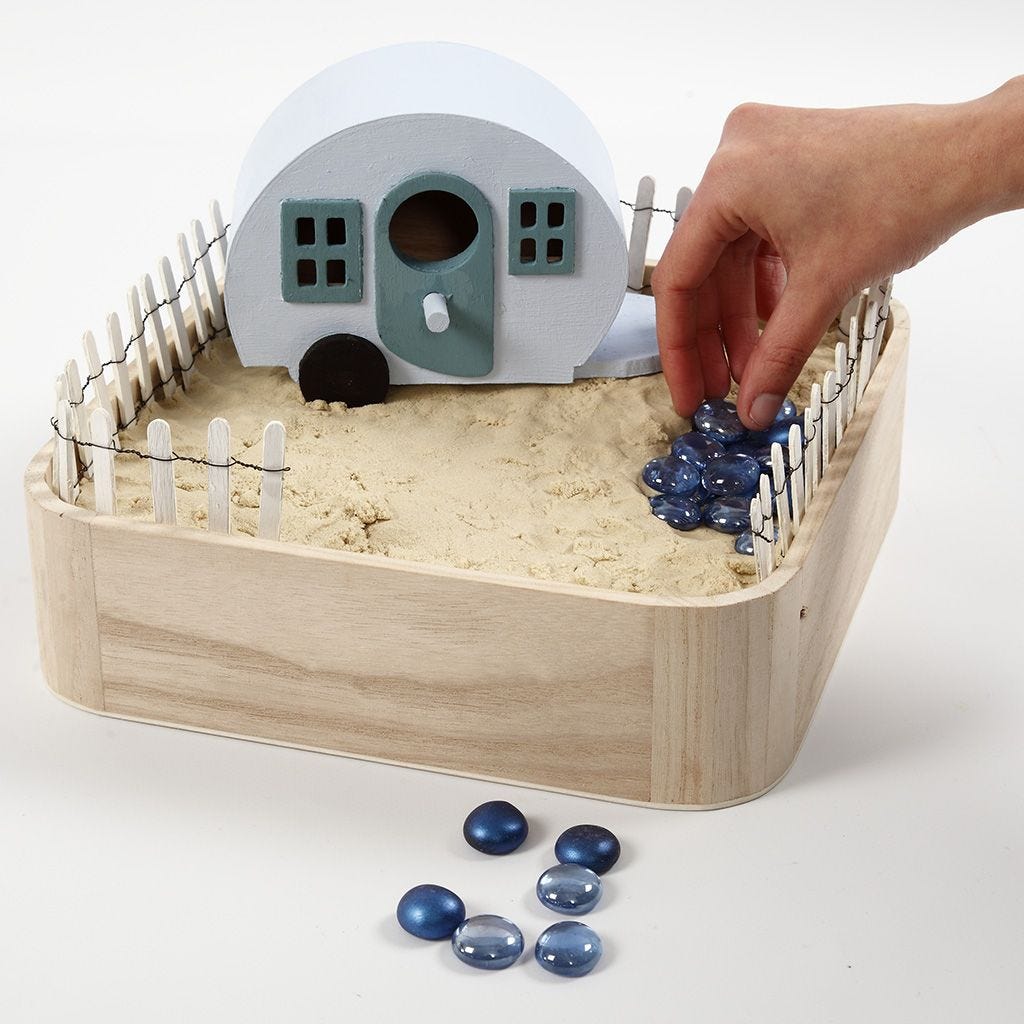 4
Dig a hollow in the sand and decorate with glass deco stones in shades of blue for the pond.
5
Push small rustic wooden discs into the sand to make a path.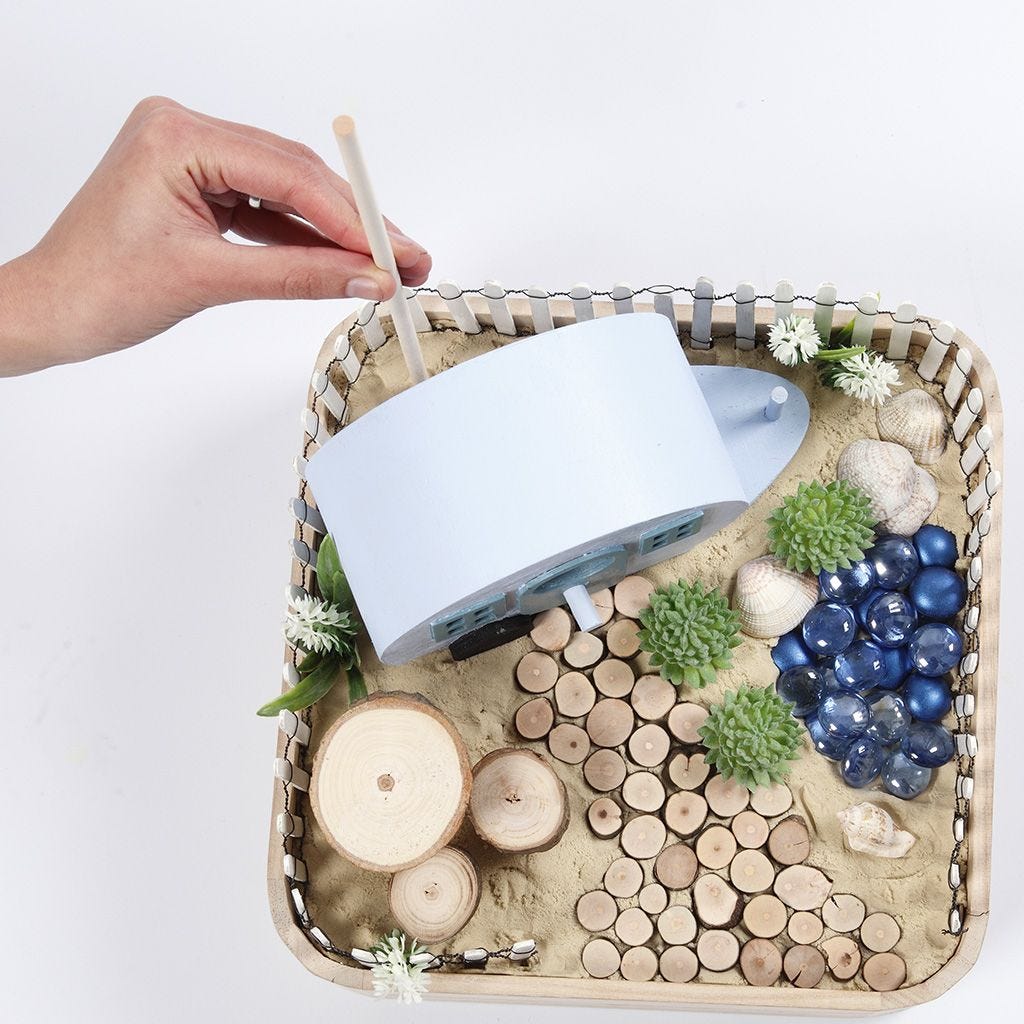 6
Push a flower stick (approx. 25 cm) deep into the sand behind the caravan. Make sure the stick is well secured in the oasis.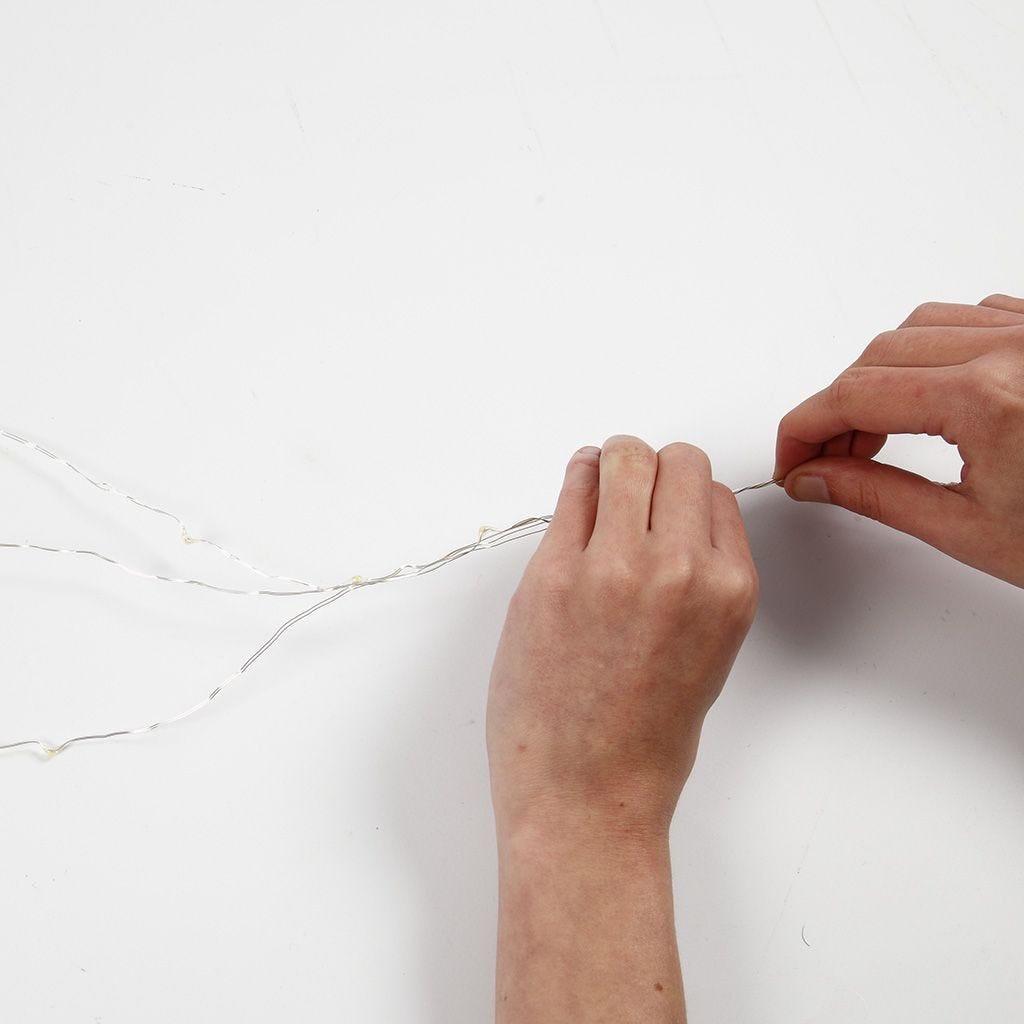 7
Fold the fairy lights three times so the lights are staggered. Twist the fairy lights together.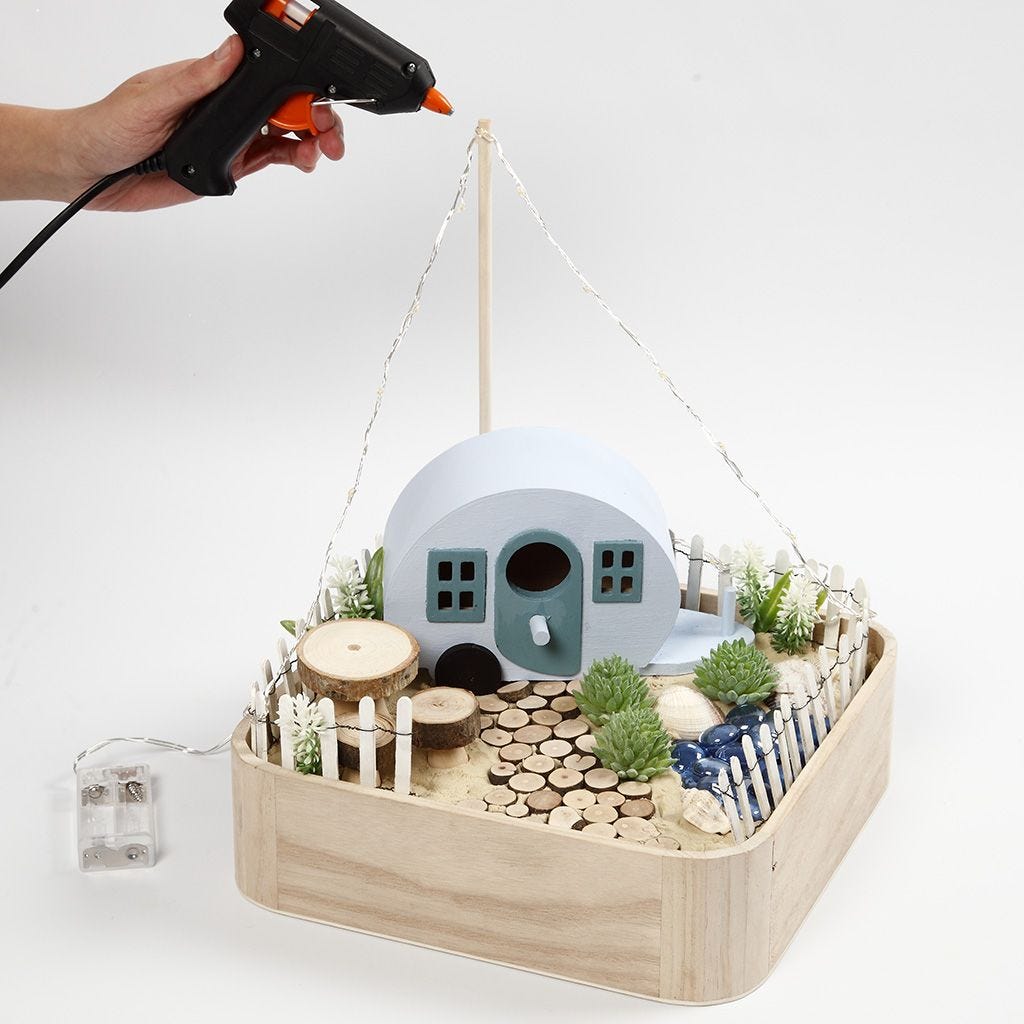 8
Attach the middle of the fairy lights onto the top of the flower stick and secure each end by twisting it around the fence. Hide the battery box behind the caravan.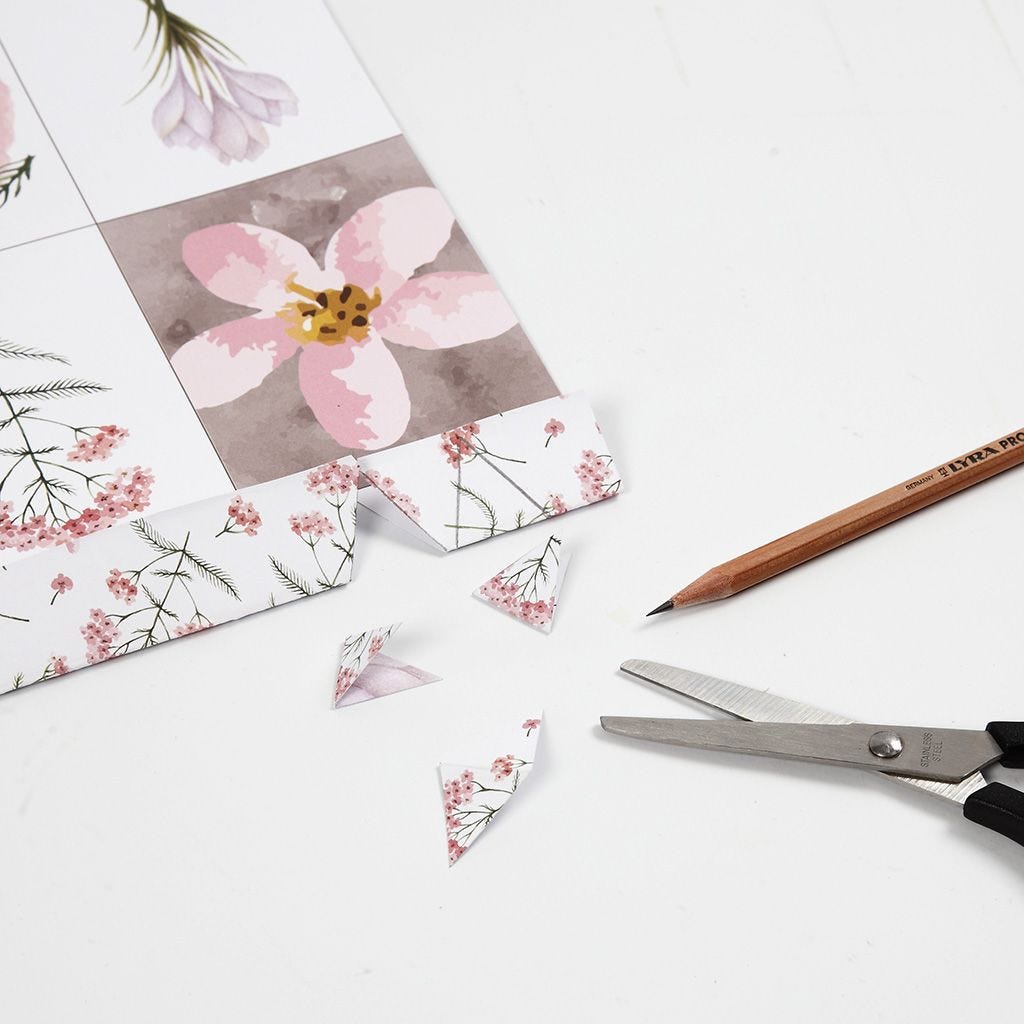 9
Double over a piece of paper (approx. 2 cm) and draw a triangle on the doubled-over edge. Cut two of the triangle's sides to make a flag which can be glued around the fairy lights.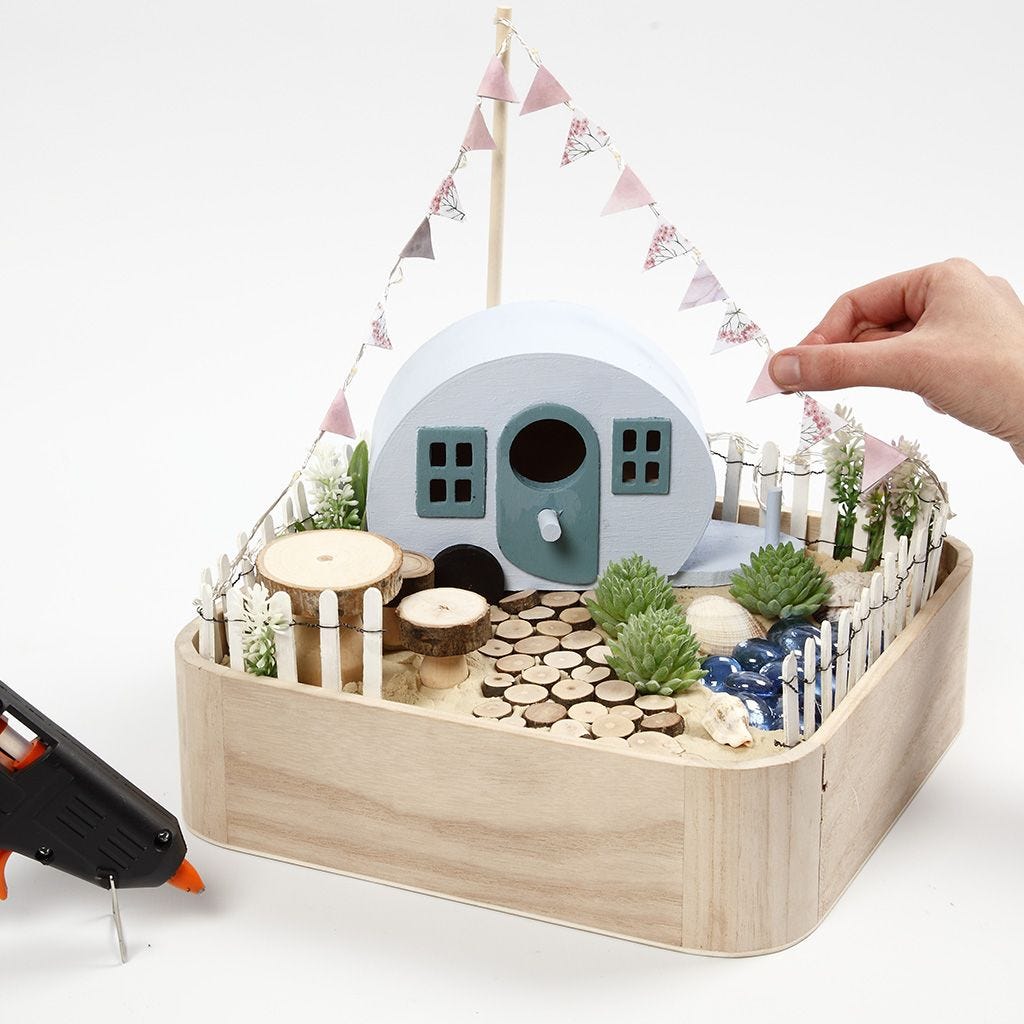 10
Glue the flags around the fairy lights one at a time.
11
Make a wreath by wrapping a piece of floral wire around two fingers, making a ring. Cut off small flowers and glue them onto the floral wire ring with a glue gun.
12
Decorate the camp site with flowers, birds, plants and furniture.