A Metal Hoop with stamped Stockings
A Metal Hoop with stamped Stockings
These stockings are stamped with numbers and text to use for a Christmas calendar. Each stocking is also decorated using Uni Posca markers. All the stockings are then displayed by hanging them on the hooks of the metal hoop. How to do it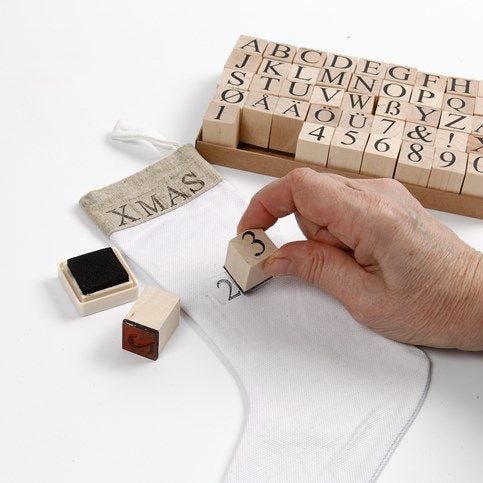 1.
Use the rubber stamps attached to a wooden block and stamp (a number and text). Make a countdown for Christmas with 24 stockings and fill them with small surprises; one for each day in December leading up to Christmas.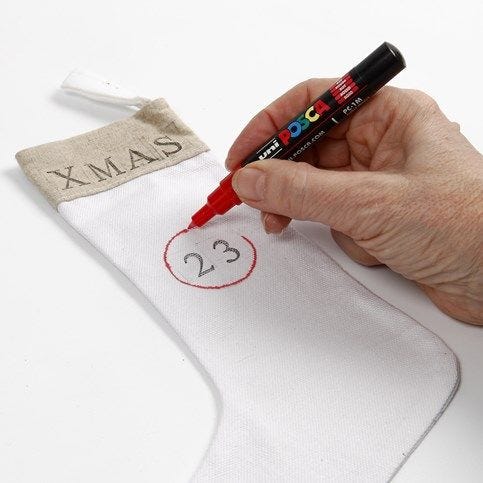 2.
Decorate the stockings with graphic designs when dry, using Uni Posca markers. Here a red circle around the number on each stocking.
3.
Draw symbolic graphics according to your own tase, using a black Uni Posca marker. Hang the stockings on the hooks on the metal ring and put little surprises inside each stocking.
Copyright © 2013-present Magento, Inc. All rights reserved.