A Mermaid and Coral Reef from Foam Clay and Silk Clay
A Mermaid and Coral Reef from Foam Clay and Silk Clay
This mermaid and coral reef are modelled from Foam Clay and Silk Clay around two halves of a polystyrene ball.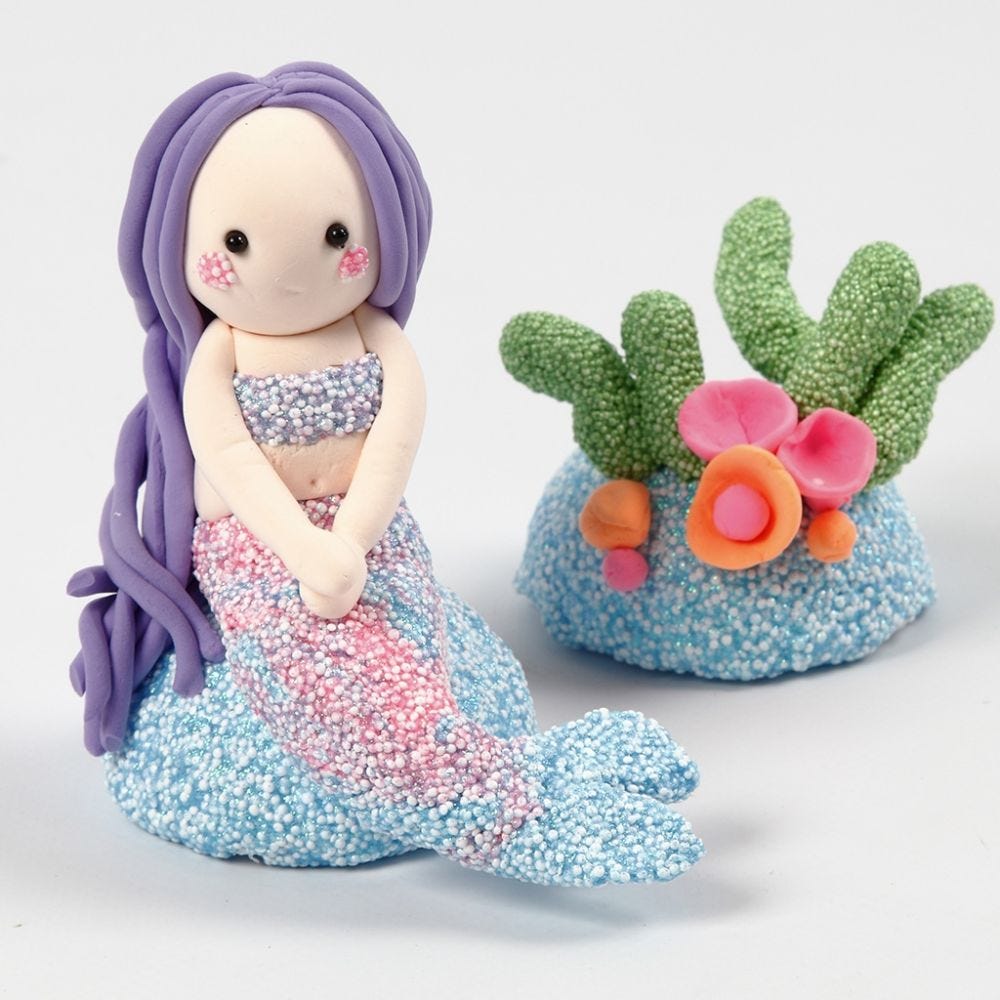 How to do it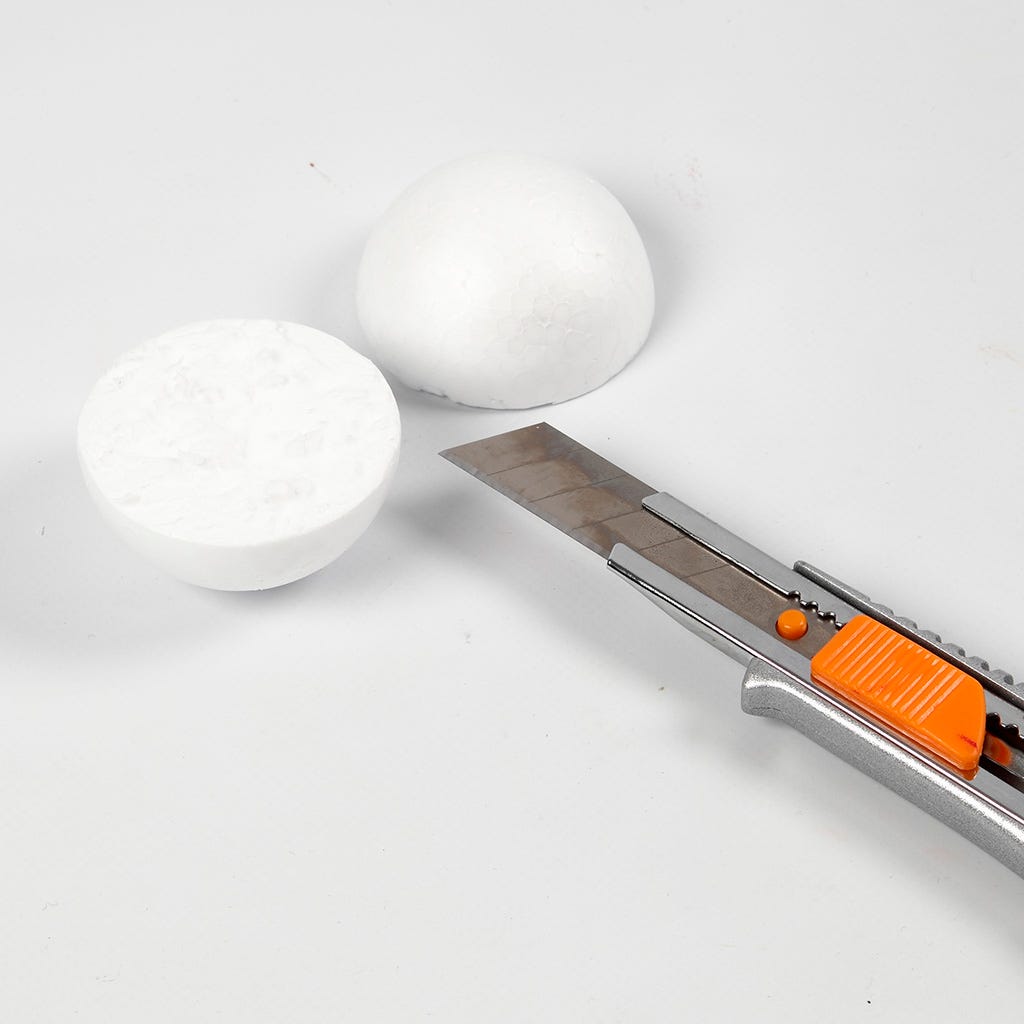 1
Get an adult to cut the polystyrene ball in half using a craft knife or a saw.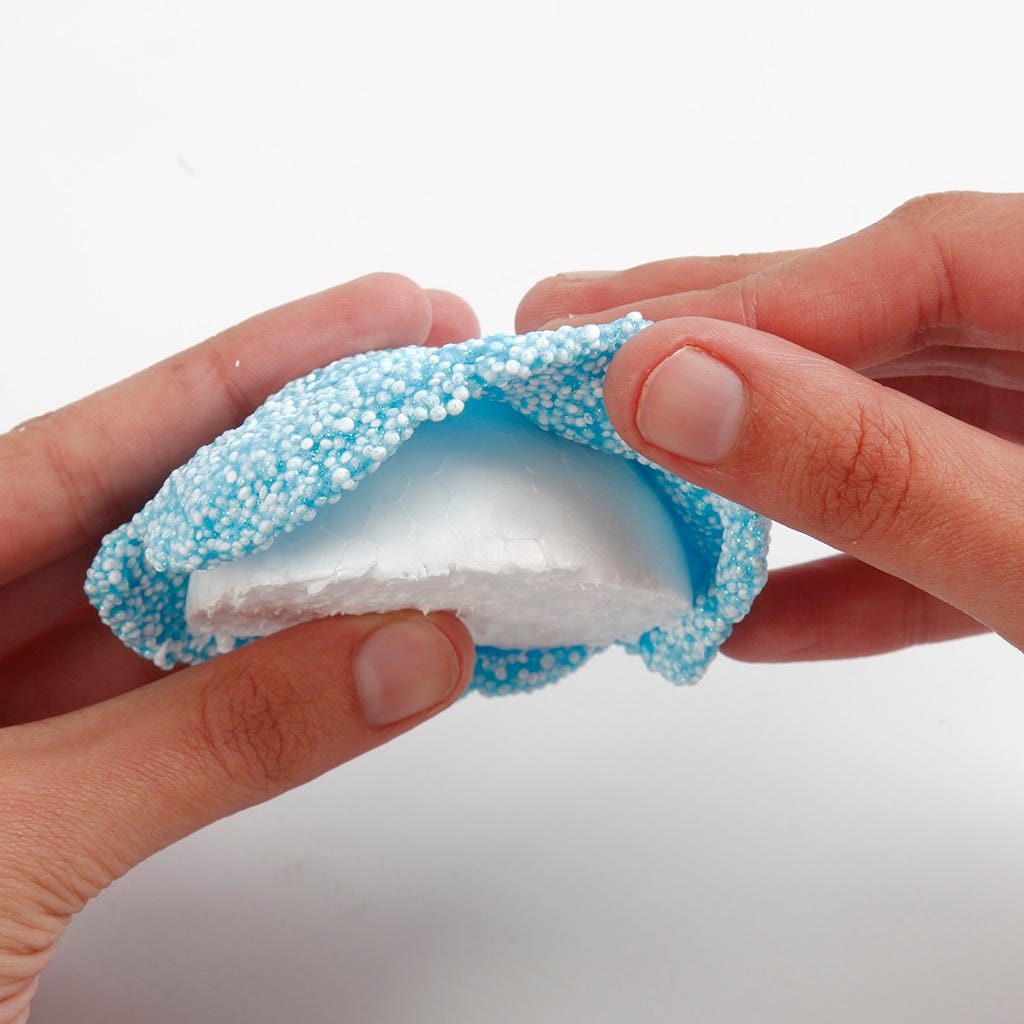 2
Roll out a flat piece of Foam Clay and cover the top of the polystyrene ball to make a stone.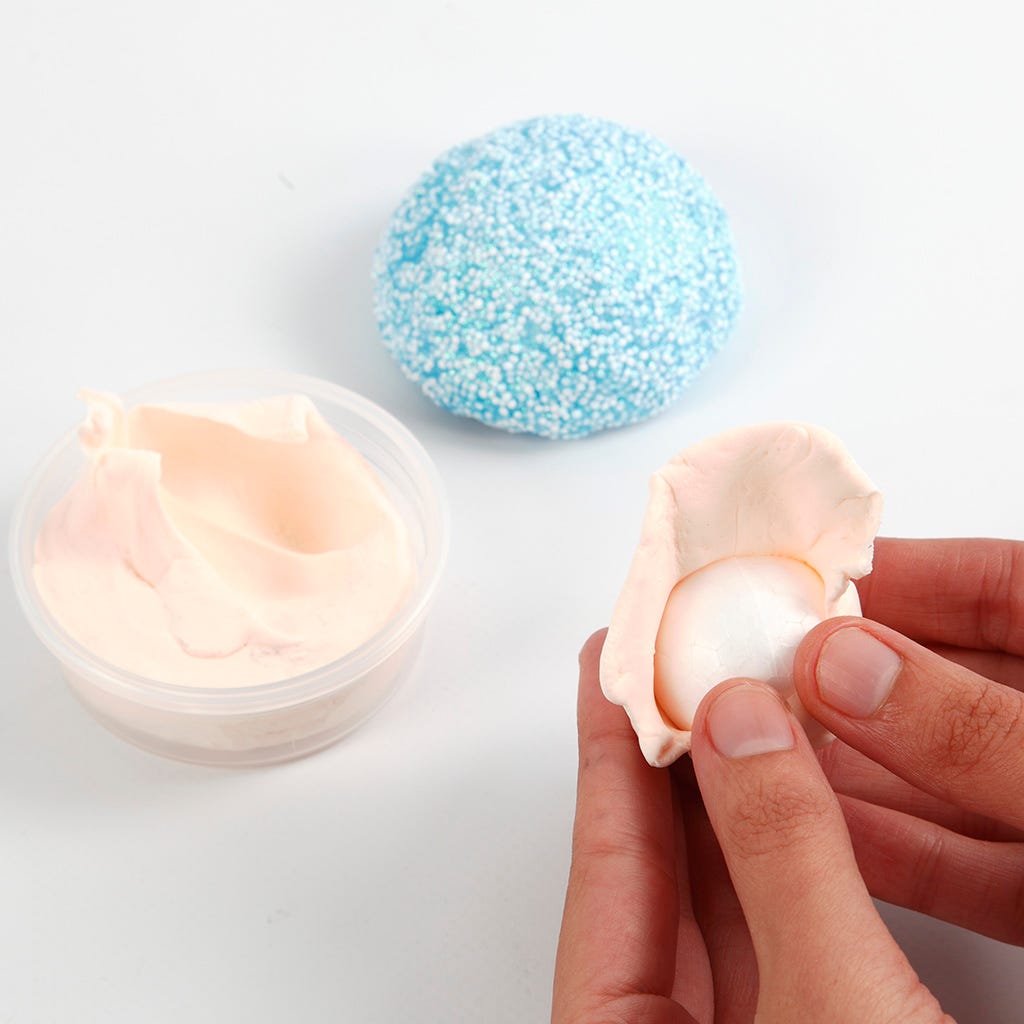 3
Roll out a flat piece of skin-coloured Silk Clay and cover a small polystyrene ball for the mermaid's head.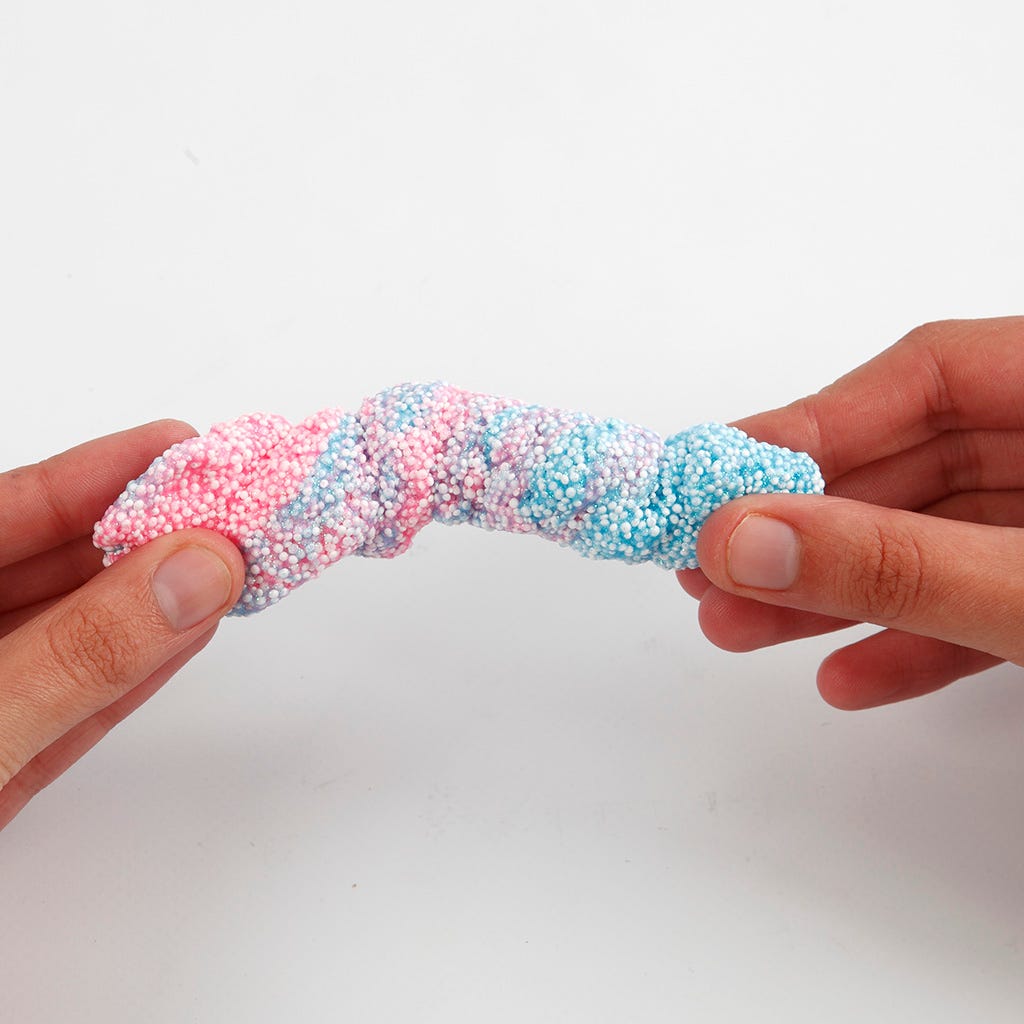 4
Mix two colours of Foam Clay by twisting them around eachother.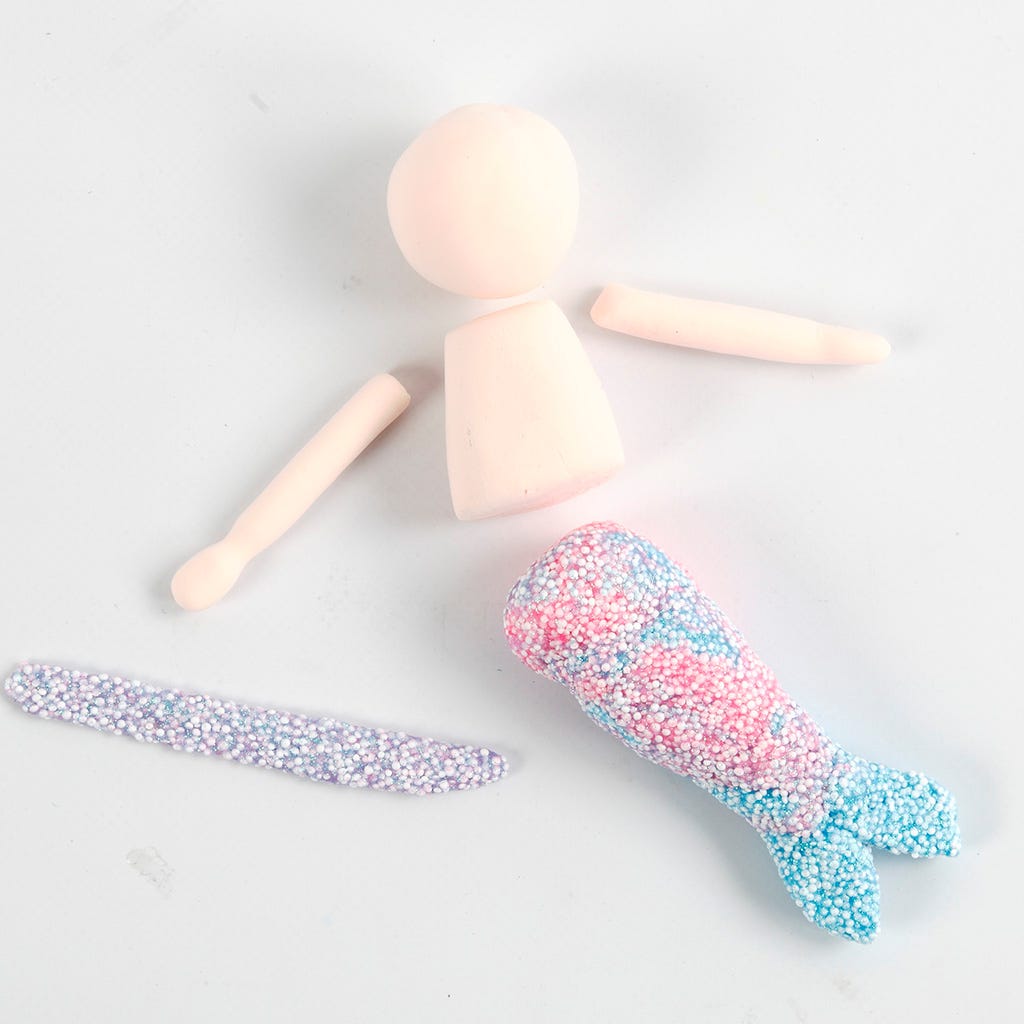 5
Model the parts for the mermaid as shown in the photo.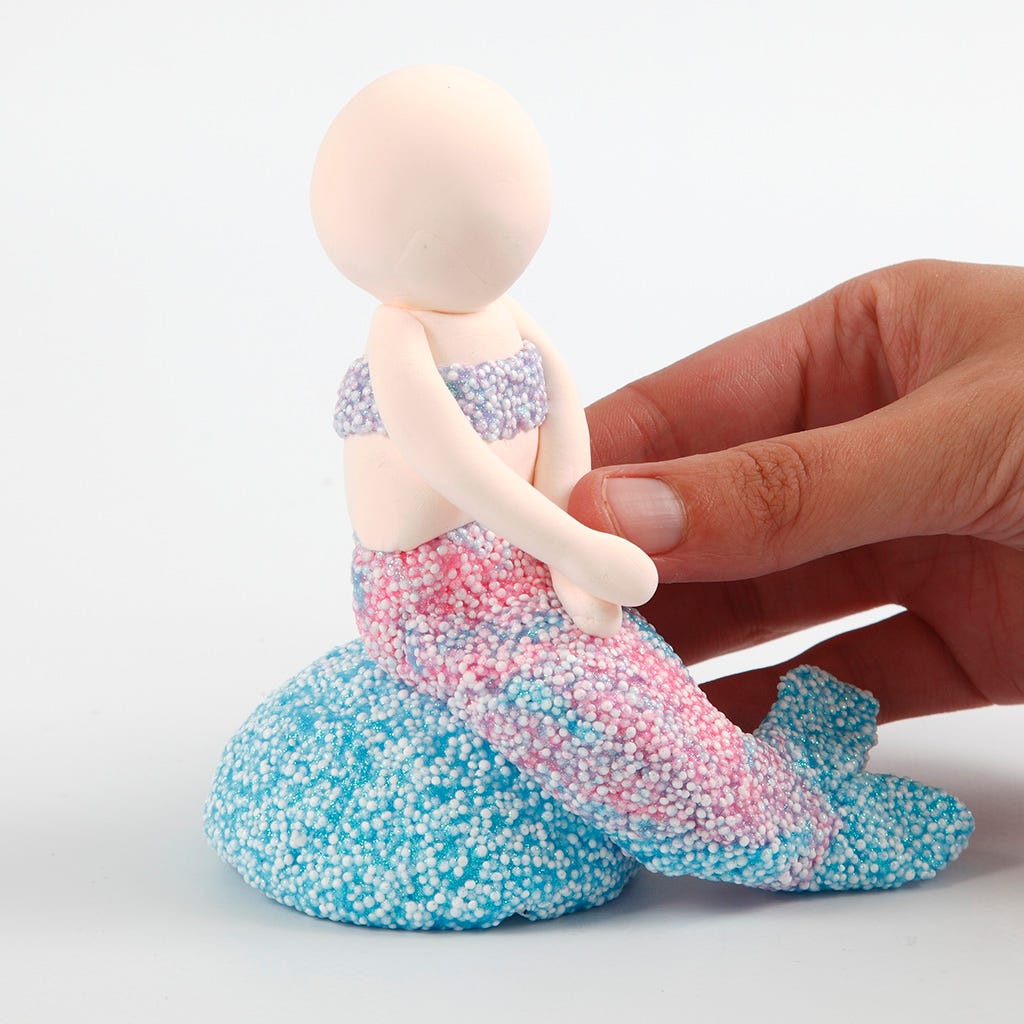 6
Assemble all the mermaid parts and place her on the half polystyrene ball.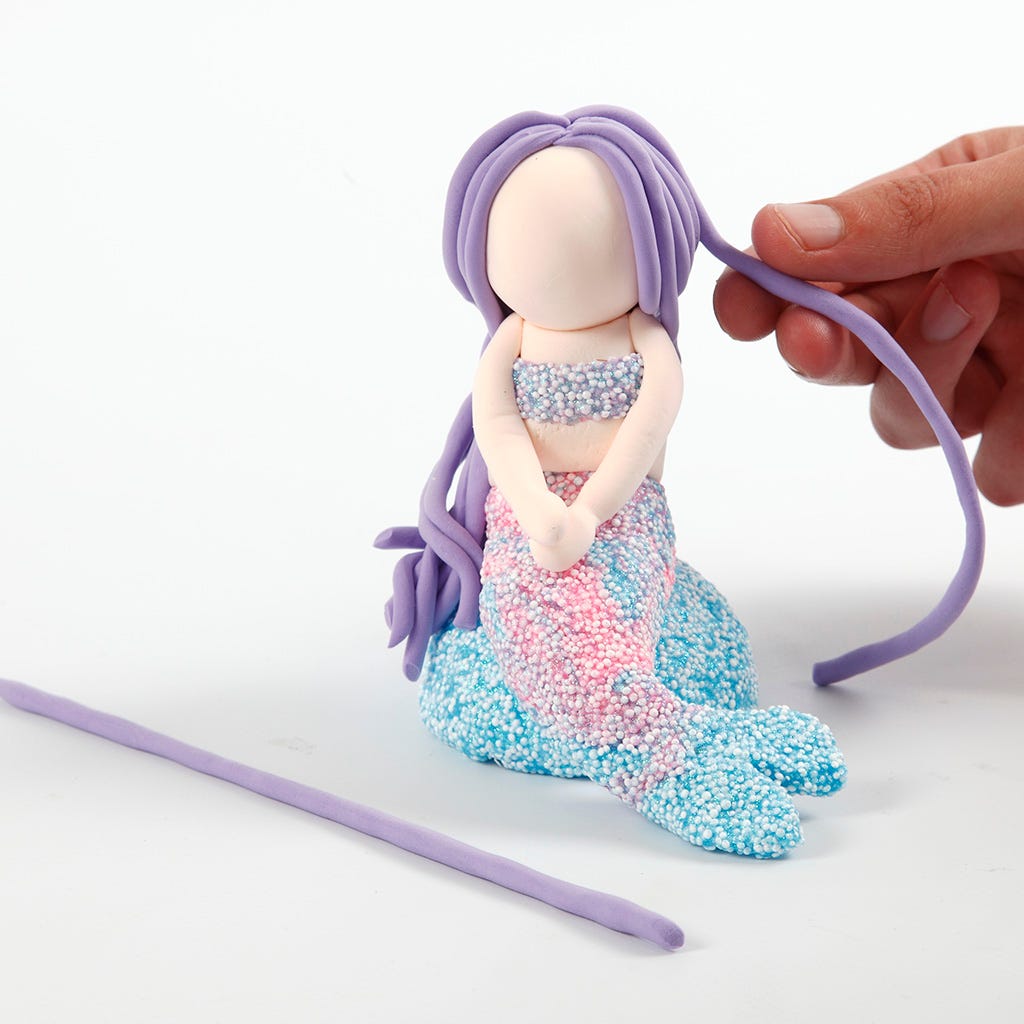 7
Roll Silk Clay strips and attach them for the hair.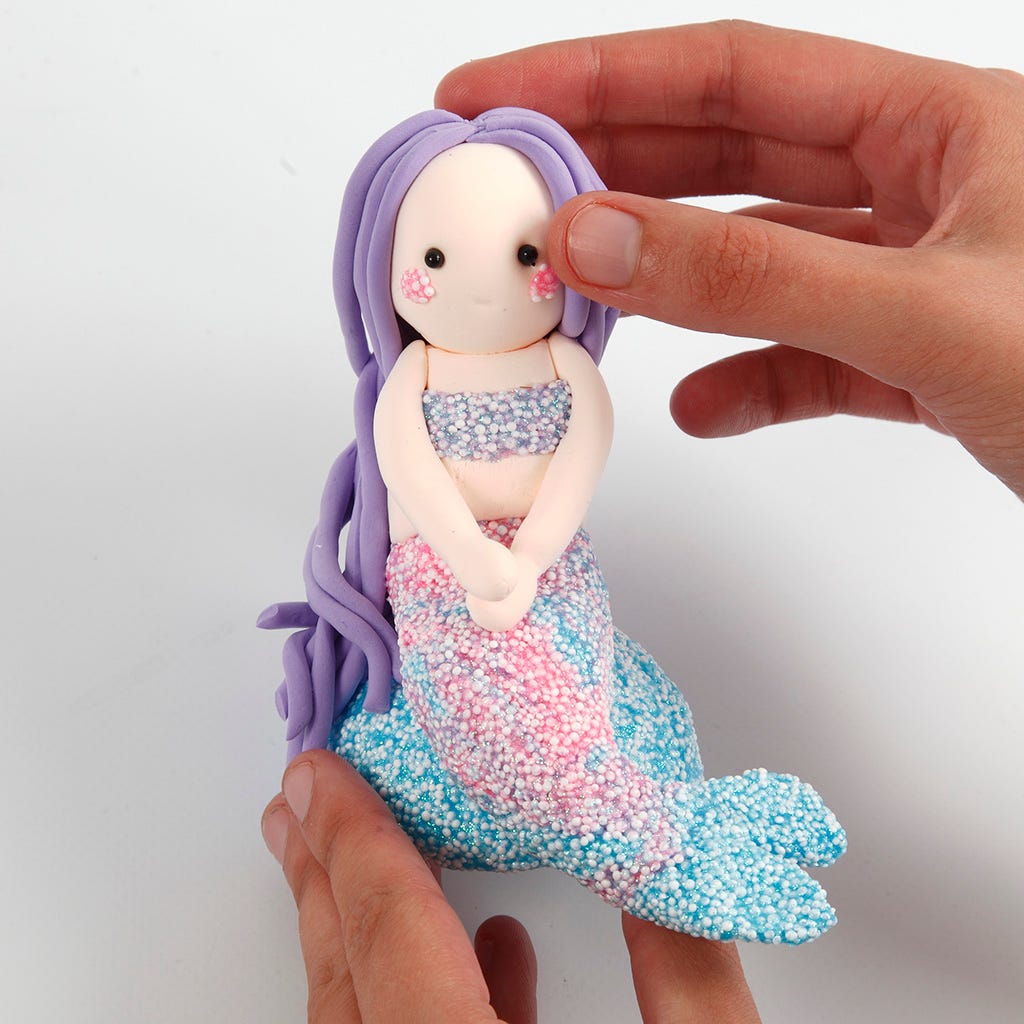 8
Push two small plastic eyes into the head and make cheeks from two small pieces of Foam Clay.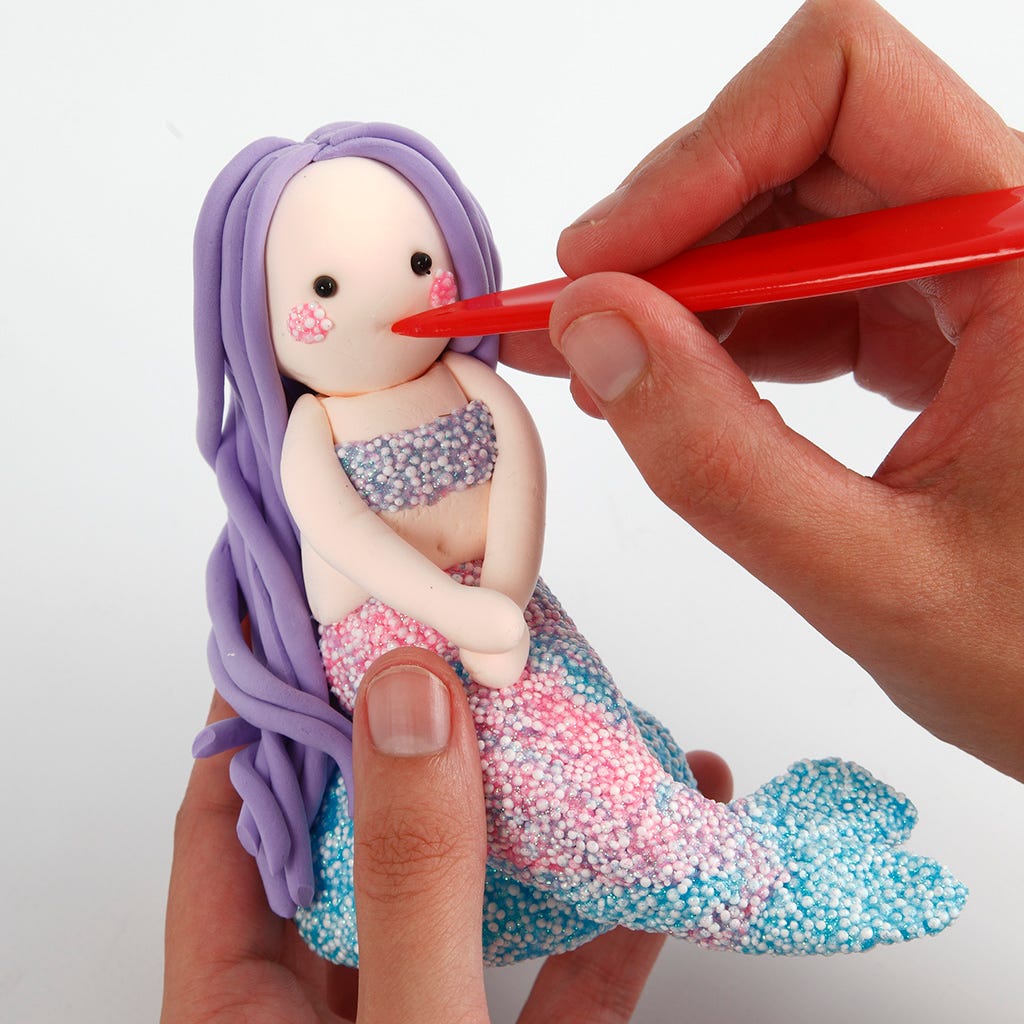 9
Make the mouth by using the supplied modelling tool.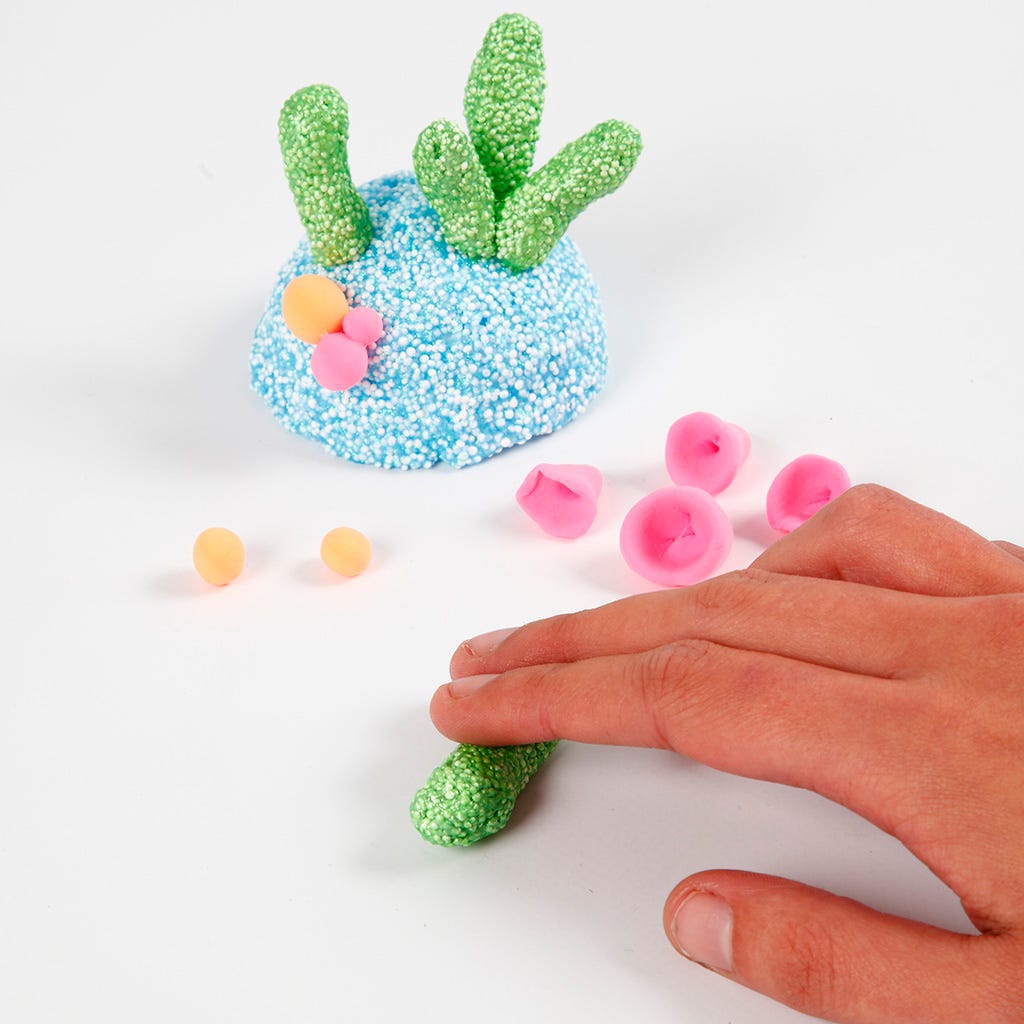 10
Make the coral reef by covering the other half of the polystyrene ball with blue Foam Clay. Model seaweed, small flowers and colourful stones from Silk Clay and Foam Clay.