A Menu Card with Lace patterned Card and punched-out Flowers
A Menu Card with Lace patterned Card and punched-out Flowers
A summery menu card with lace patterned card flowers and 3D effect punched-out flowers.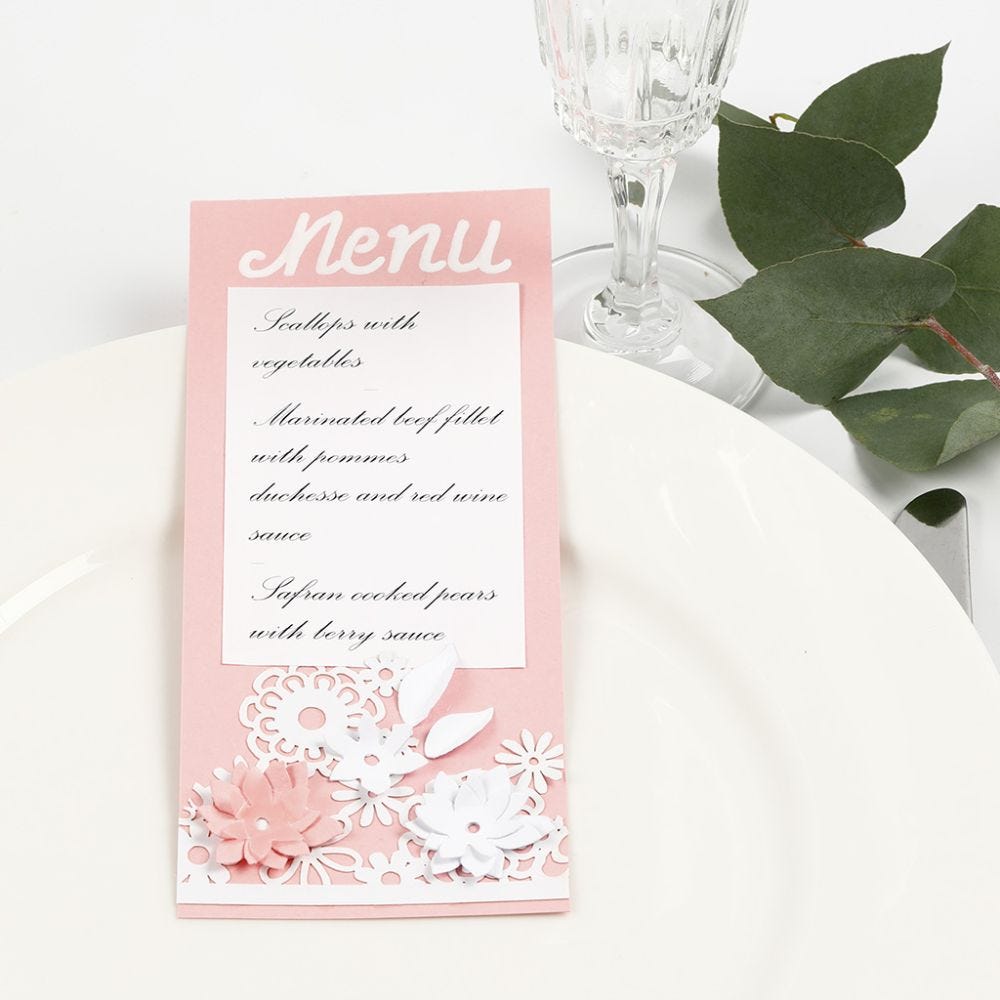 How to do it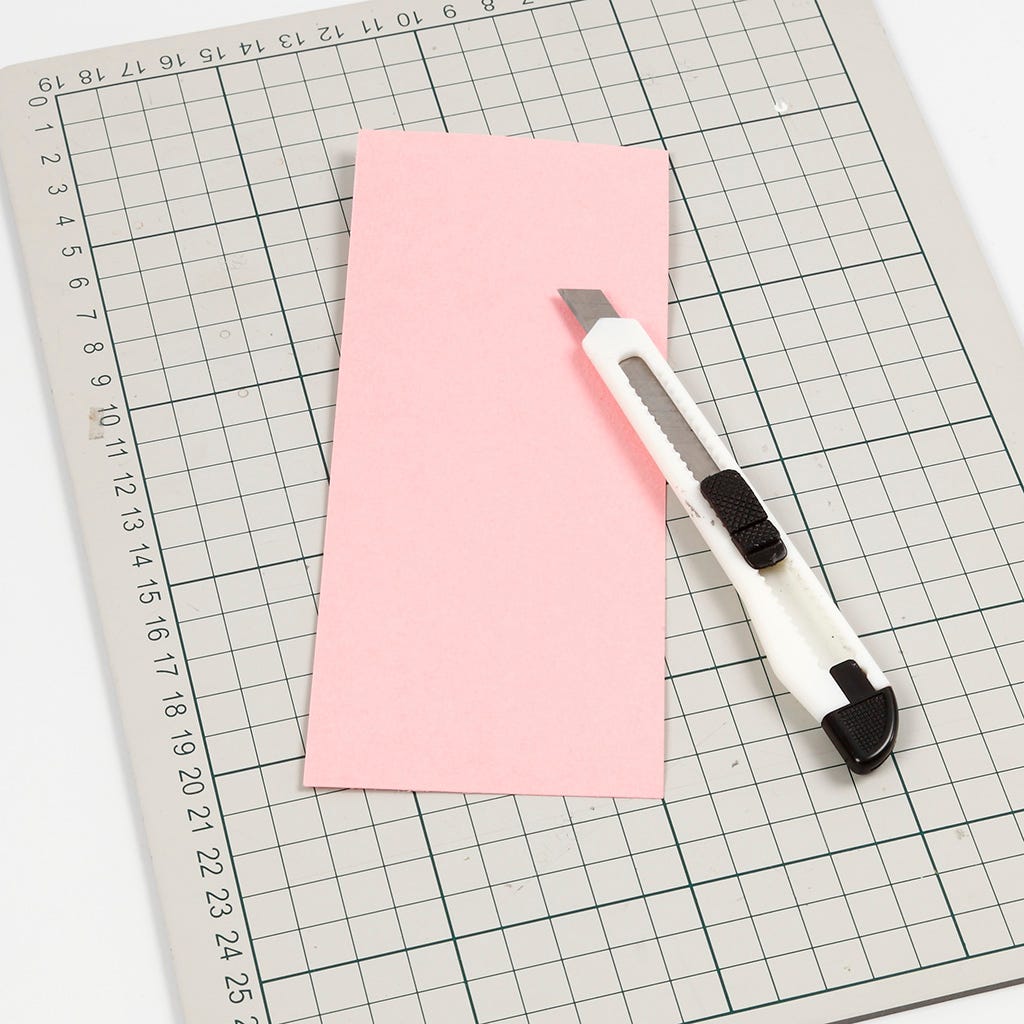 1
Cut a 7.5 x 18cm piece of card.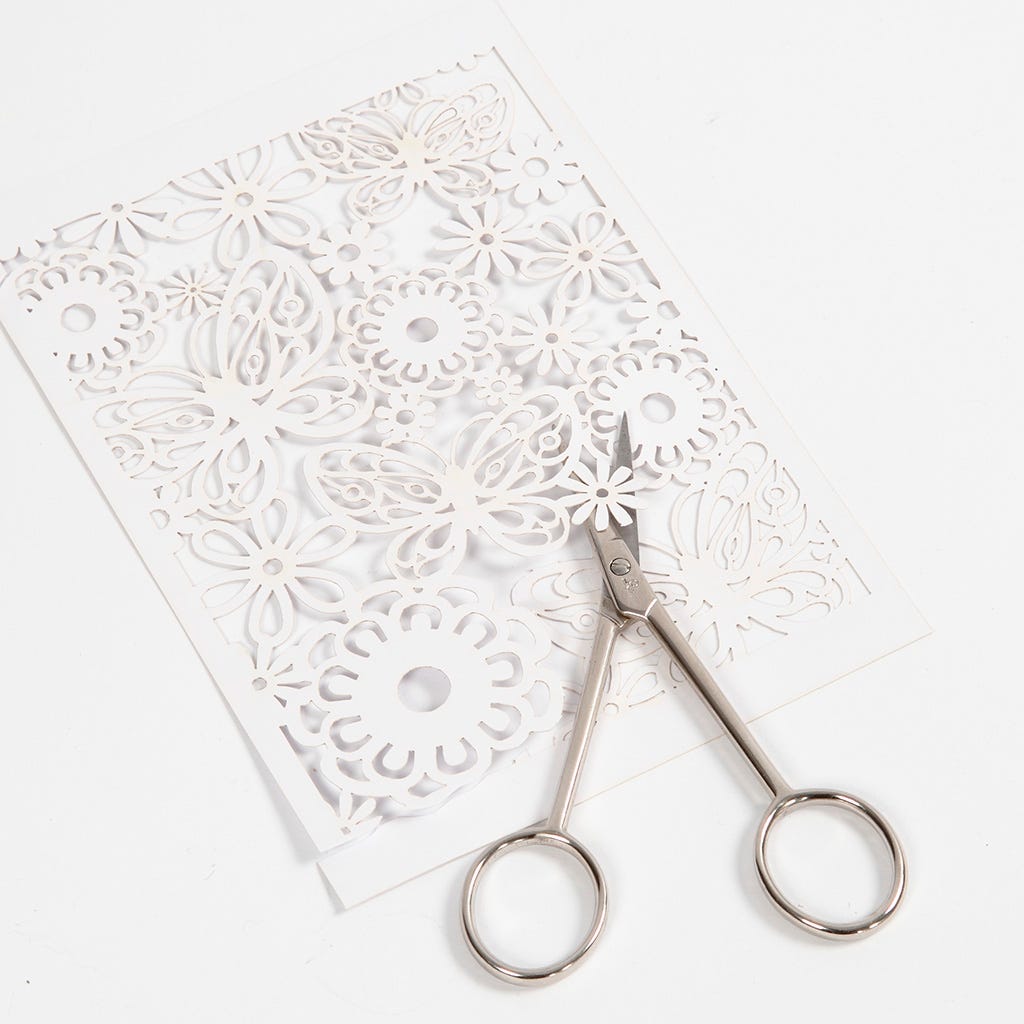 2
Cut a suitable piece of lace patterned card.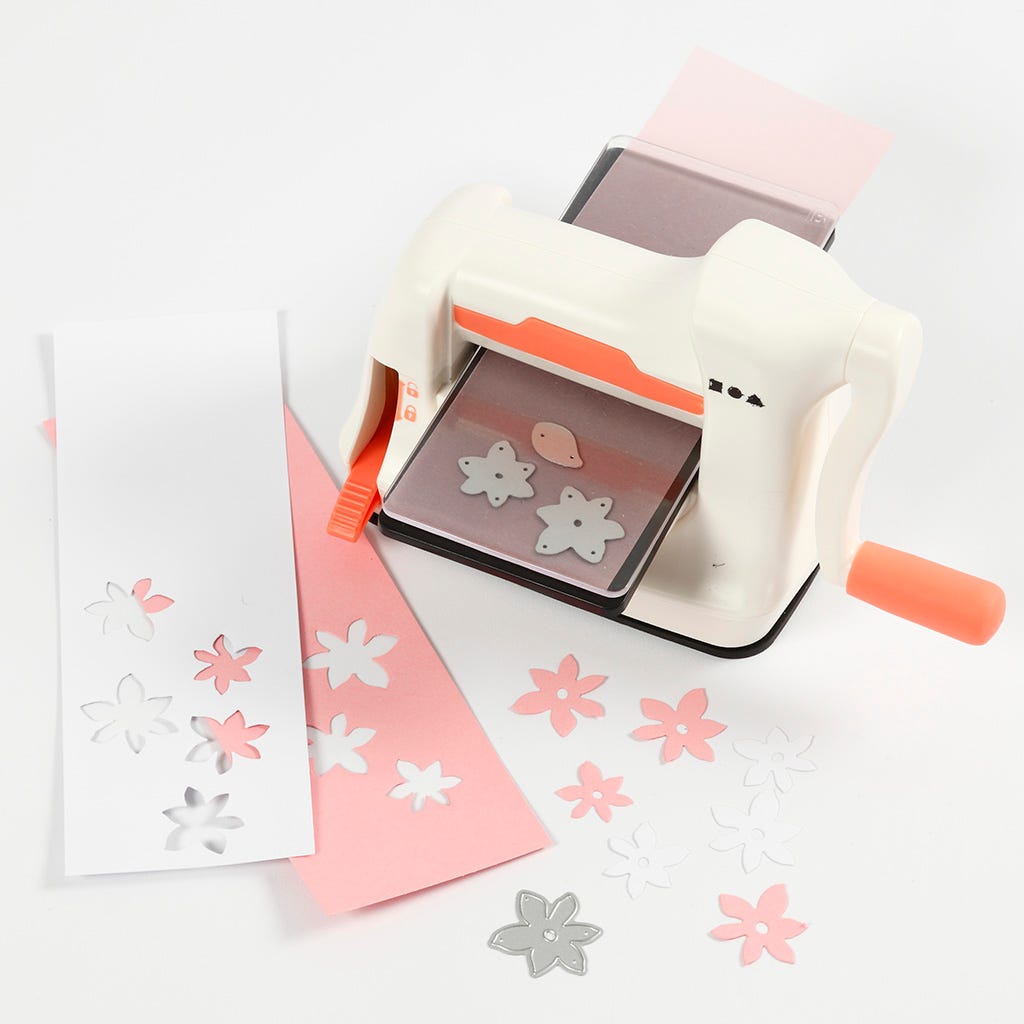 3
Punch out flowers and leaves from card and vellum paper. Use cutting plate C underneath and base plate B on top.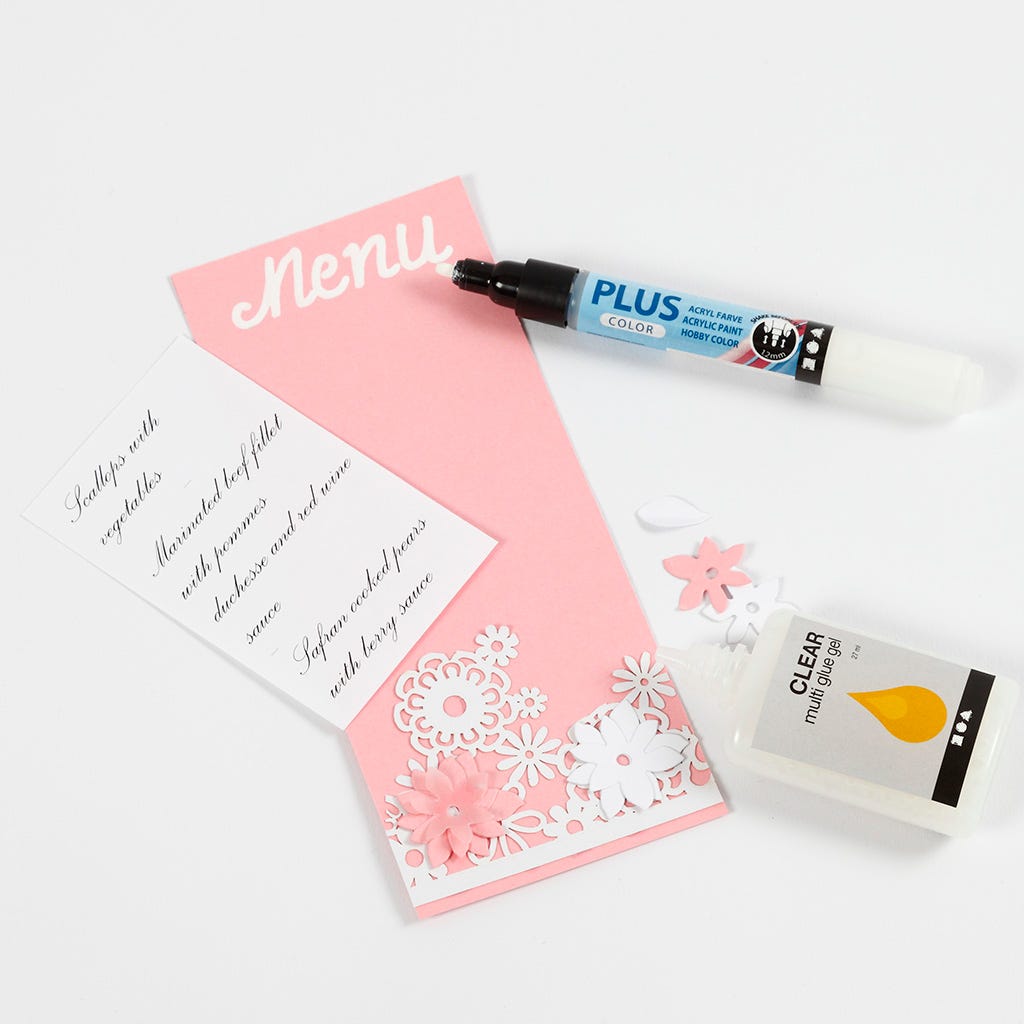 4
Print out the menu text and glue it onto the card. Write MENU on the card with a marker (we have used a Plus Color marker). Glue the lace patterned card flower cut-outs onto the card first and then the punched-out flowers in layers.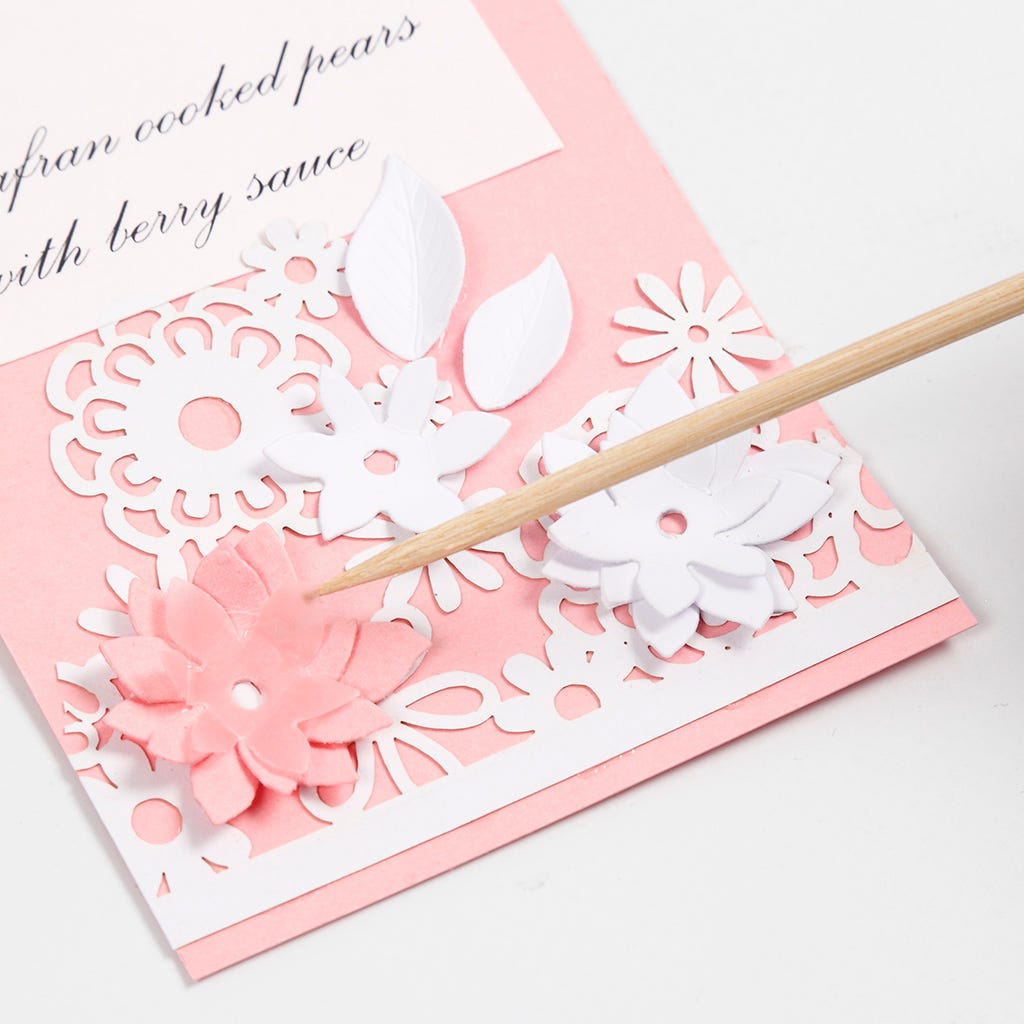 5
Lift the petals with a thin object to give a 3D effect to the flowers.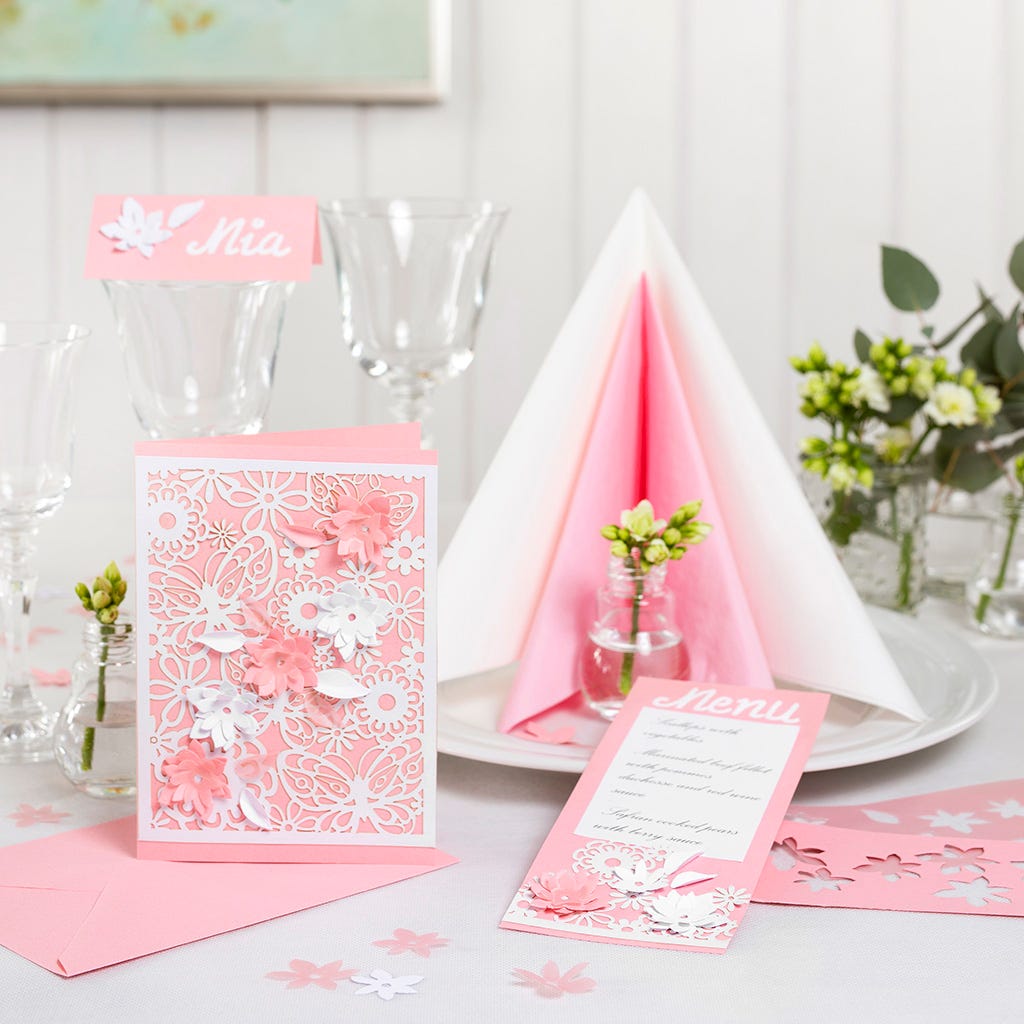 6
See our matching ideas: Invitation15334 Place card 15379