A Manilla Tag decorated with a Nabbi Bead Heart
A Manilla Tag decorated with a Nabbi Bead Heart
This manilla tag is decorated with a glued-on heart. The heart is made from Nabbi beads on a peg board. The beads are melted together using an iron.
How to do it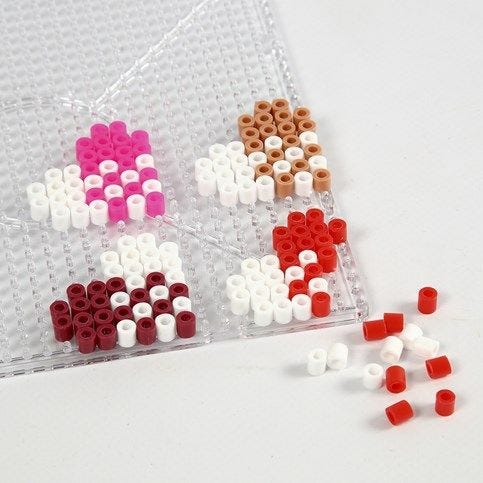 1.
Start in one corner, count pegs and put on a Nabbi bead on each peg until the heart is complete. NB: the advantage of a square peg board for Nabbi beads is that you can define the shape of your designs.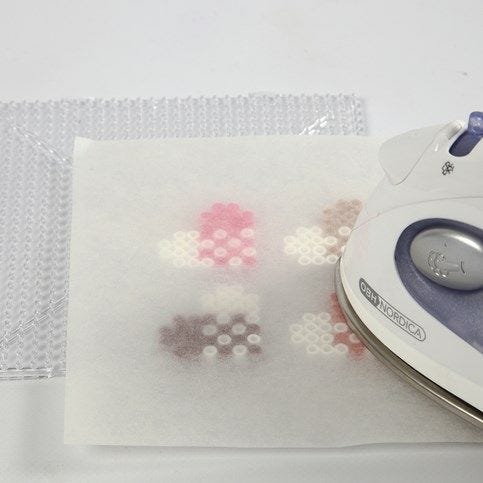 2.
Place a piece of baking paper over the peg board with beads. Now melt the beads using an iron.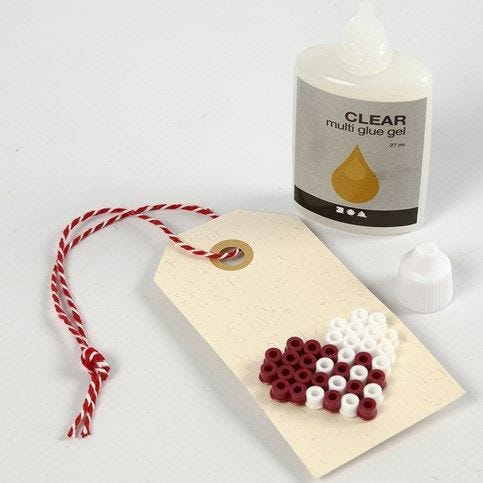 3.
Glue the heart onto the manilla tag using Clear Multi Glue gel. Leave to dry and tie the tag onto the gift. A TIP: it is a lot easier to write on the back of the manilla tag before tying it onto the gift.
Copyright © 2013-present Magento, Inc. All rights reserved.