A Leather Bracelet with a Jewellery Buckle
A Leather Bracelet with a Jewellery Buckle
A bracelet decorated with macramé cord threaded through the punched out holes and with a jewellery buckle. Fastened with a hook clasp. How to do it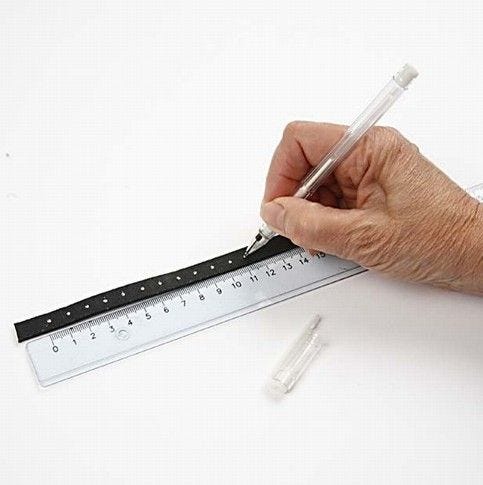 1
Cut a approx. 19cm long piece of leather band. Make indentations approx. 1cm apart. Remember to do an odd number of indentations.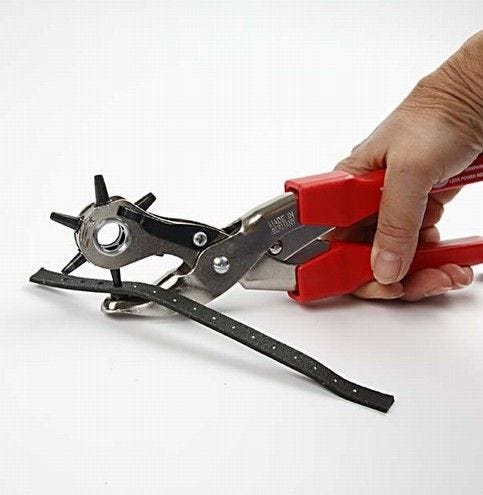 2
Punch out holes using the smallest setting on the hole punch pliers. Light pressure is enough for making the holes.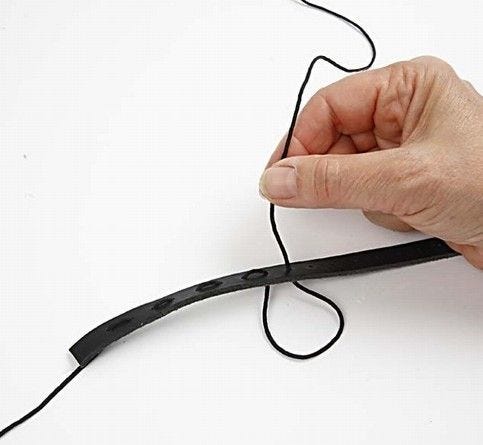 3
Thread a piece of 2mm thick macramé cord through the holes.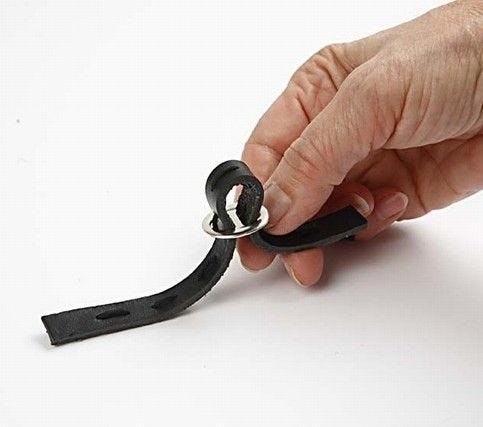 4
Place the jewellery buckle in the middle.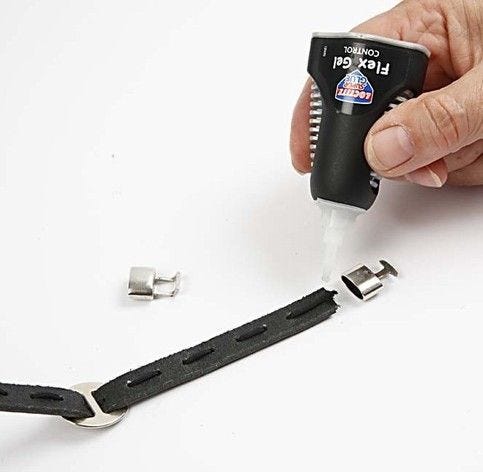 5
Glue the end of the macramé cord onto the back of the bracelet. Push some glue into the hook clasp when glueing on the leather band.
Copyright © 2013-present Magento, Inc. All rights reserved.