A Latch hooked Wall Hanging with woollen Yarn
A Latch hooked Wall Hanging with woollen Yarn
This latch hooked wall hanging is made with pieces of woollen yarn which are tied onto a latch hook canvas with a latch hook.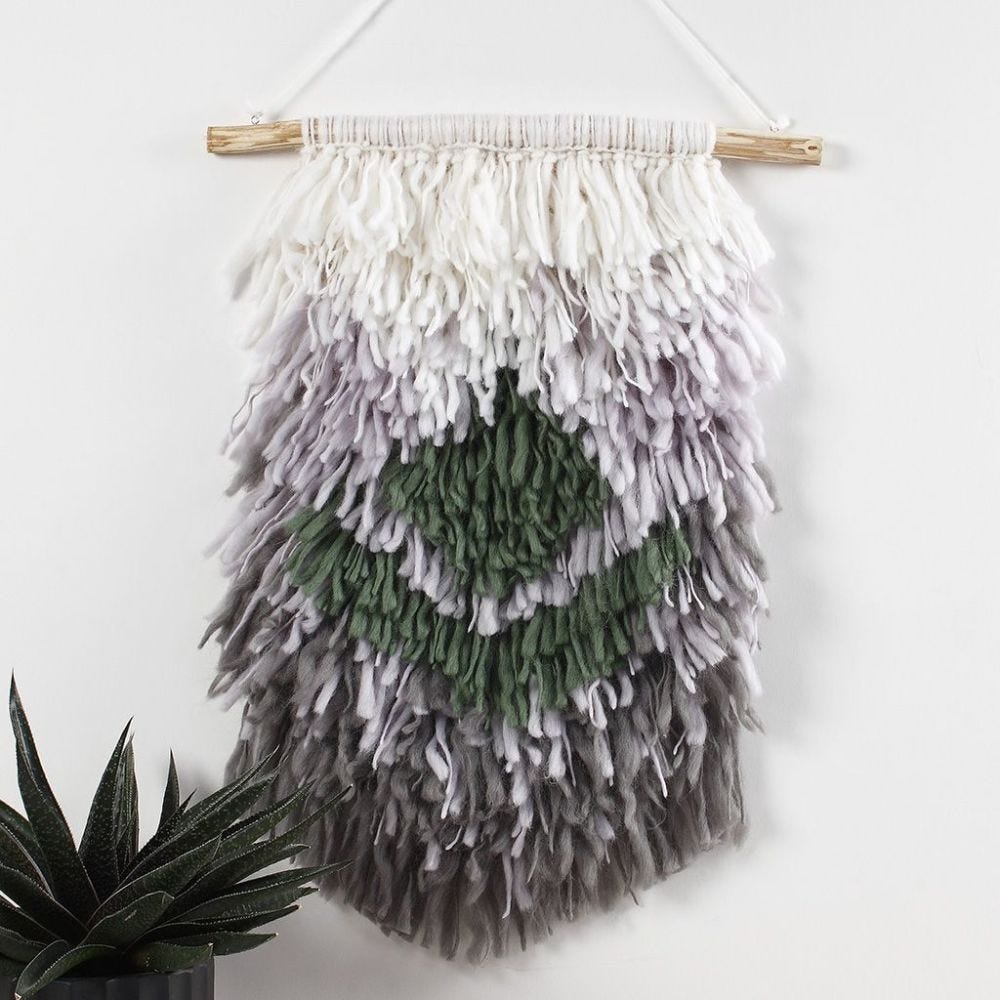 How to do it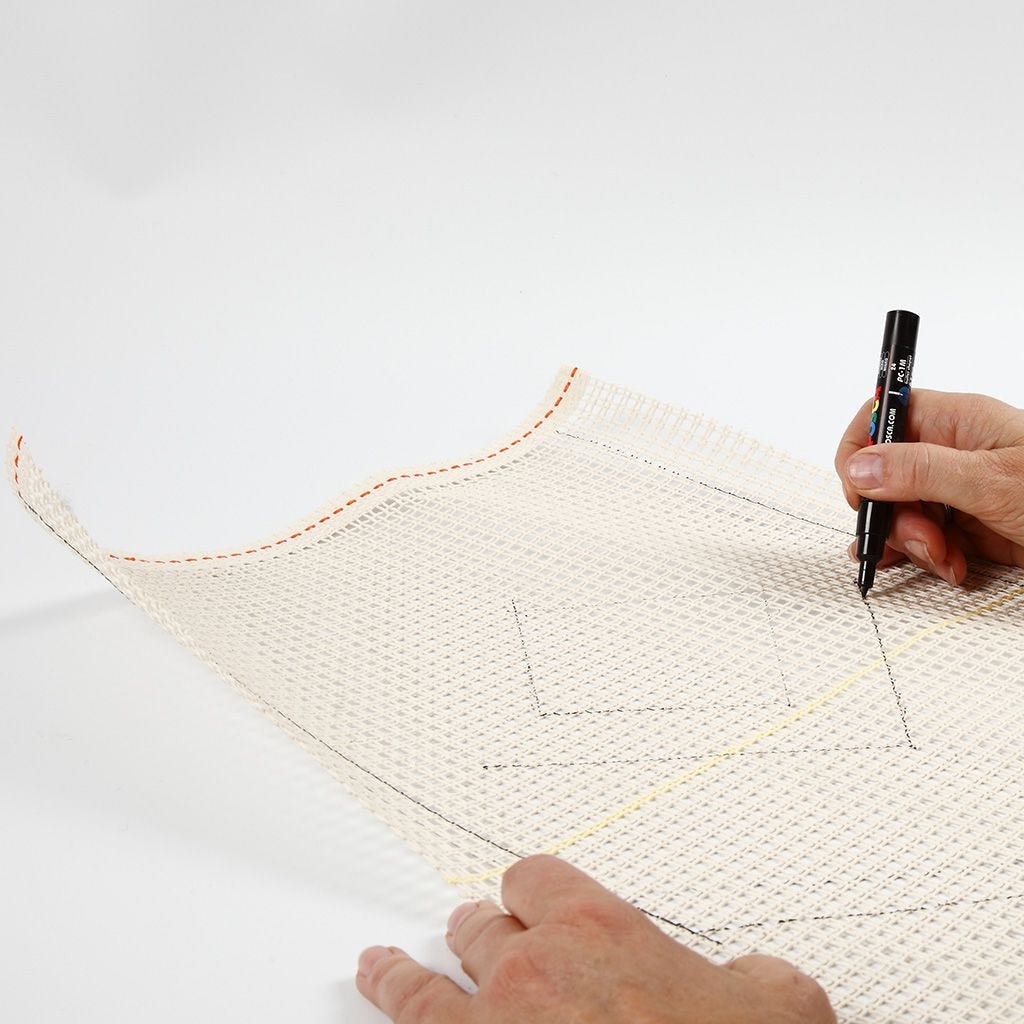 1
Cut a piece of latch hook canvas to your chosen size. Draw the size of the wall hanging onto the canvas as well as a pattern. Don't forget to leave enough room for a seam all the way around the actual size of the wall hanging.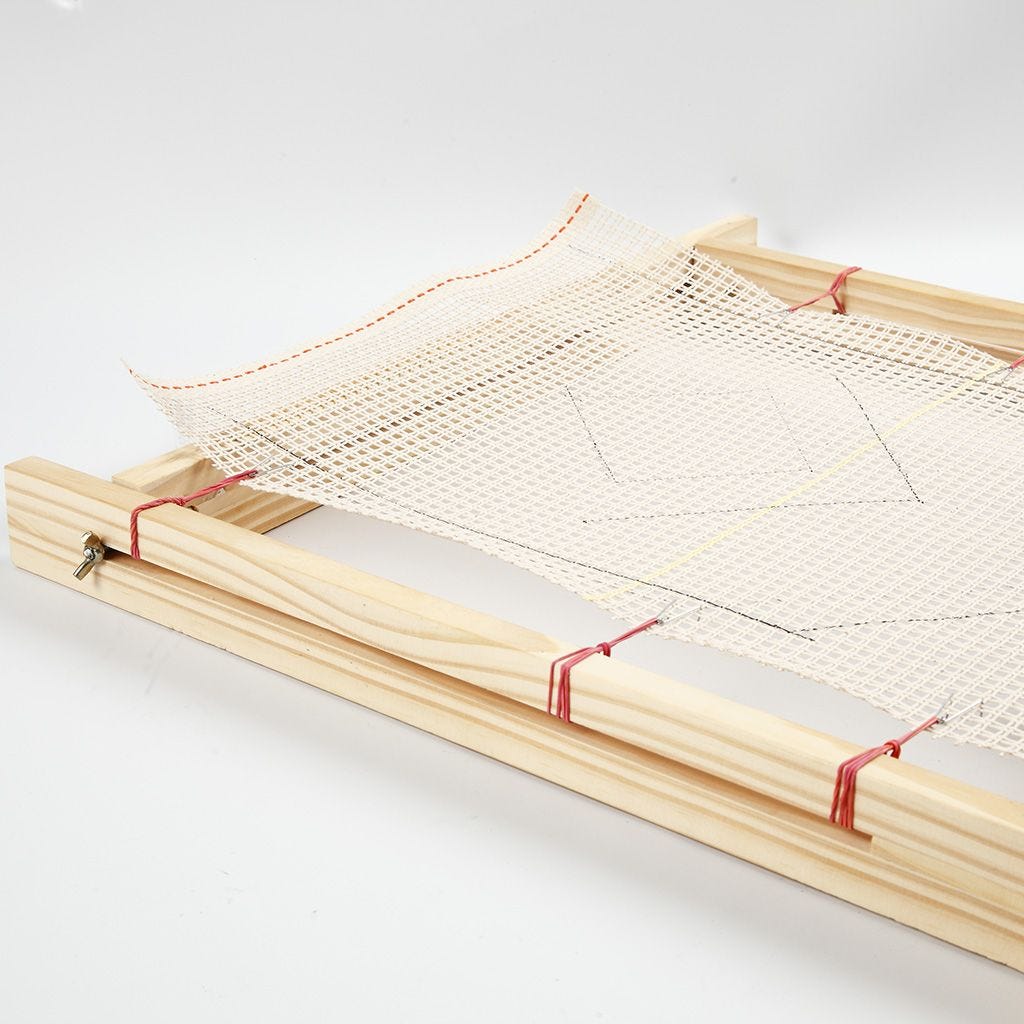 2
Suspend the latch hook canvas in a multi frame.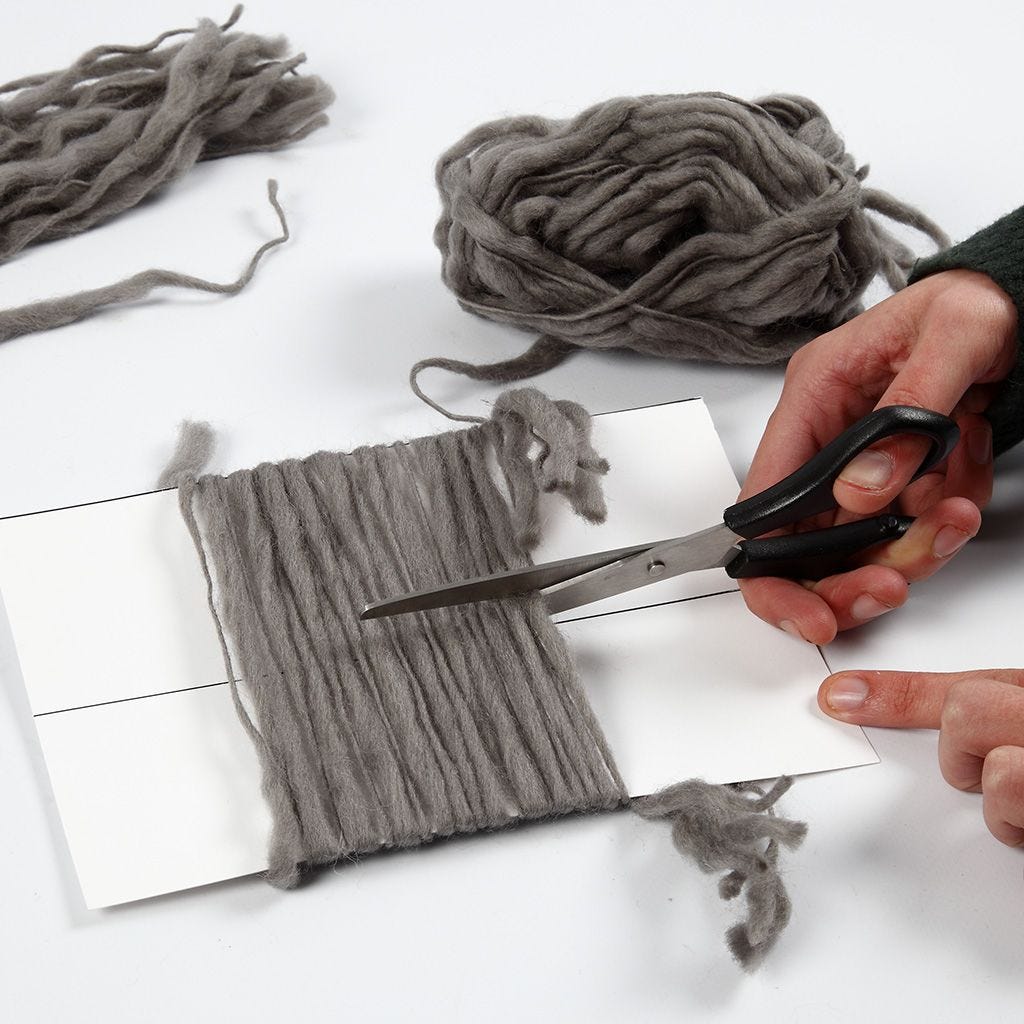 3
Cut 24 cm pieces of woollen yarn. For a quick result you may cut a piece of 12 cm wide card. Wrap the woollen yarn around the card and cut along the middle with a pair of scissors, making 24 cm long pieces of woollen yarn.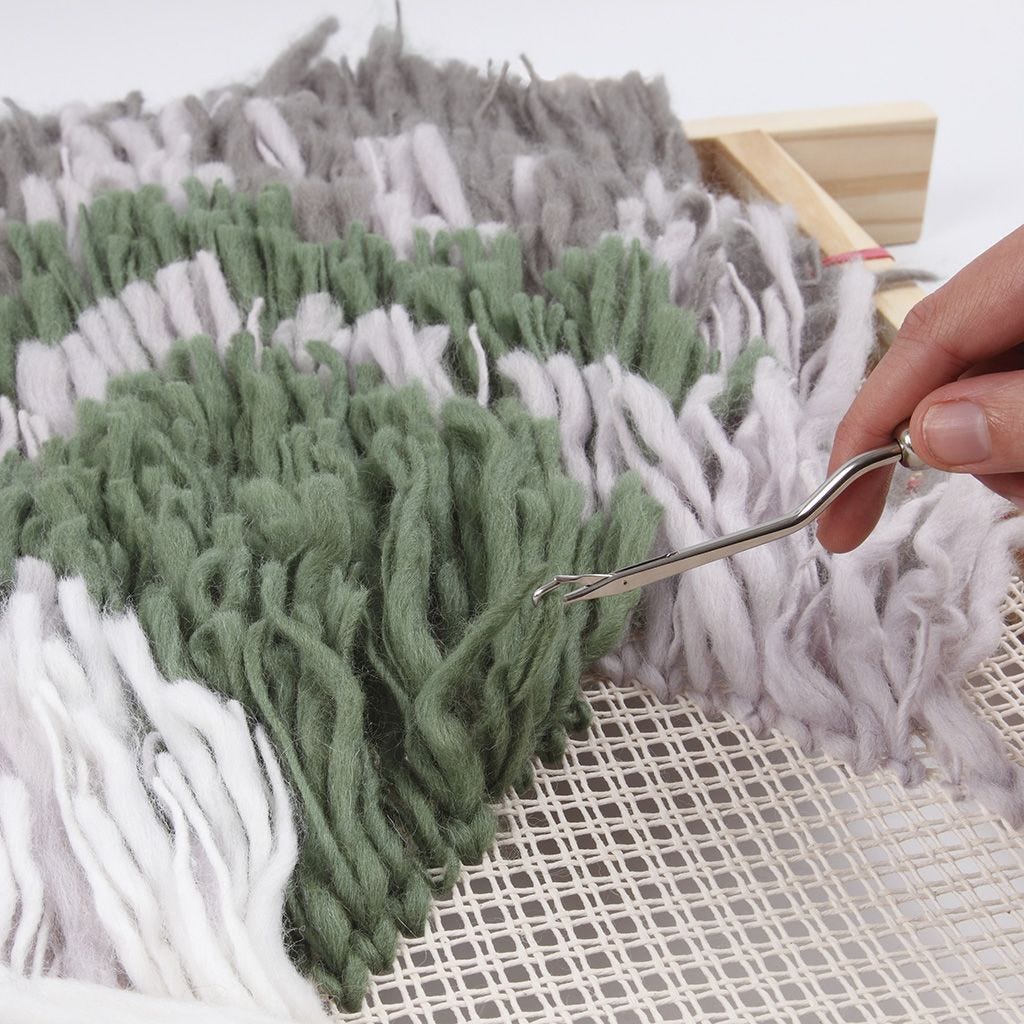 4
Push the latch hook into a hole from the front and up through the hole above and pull the woollen yarn ends through with the latch hook. See the technique in the video below. Continue with this method for one row, leave two rows and make another row using the latch hook method. Continue like this until the wall hanging is completely filled.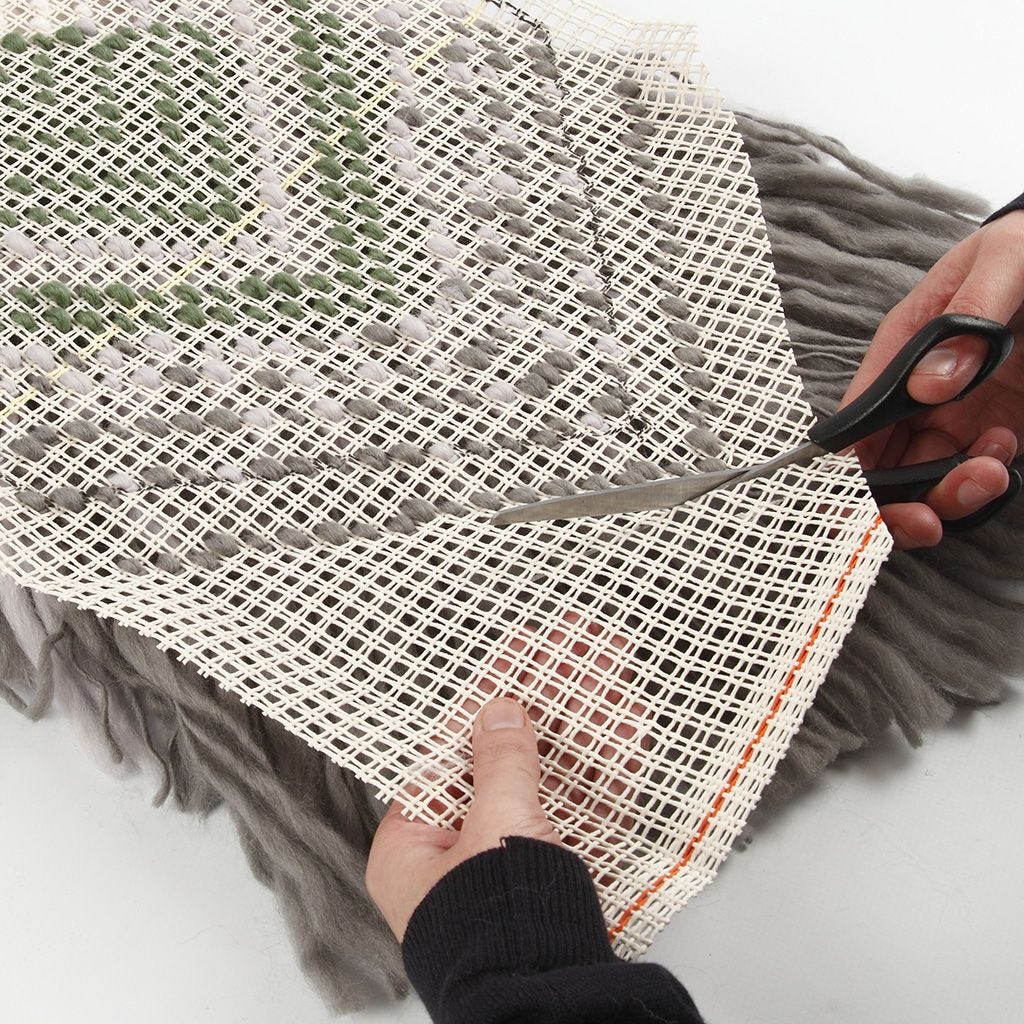 5
Remove the wall hanging from the multi frame and trim the edges approx. 2 cm from the edge.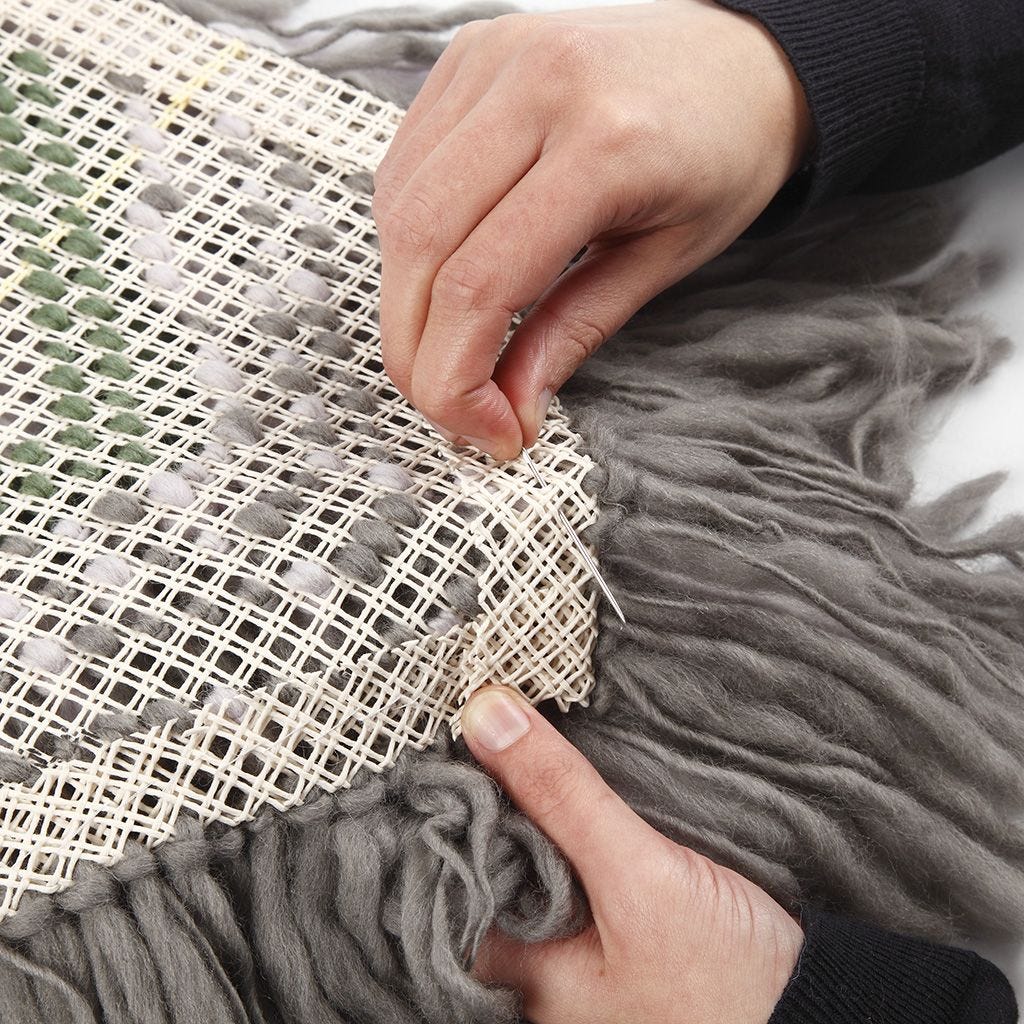 6
Fold the excess edges onto the back and sew by hand.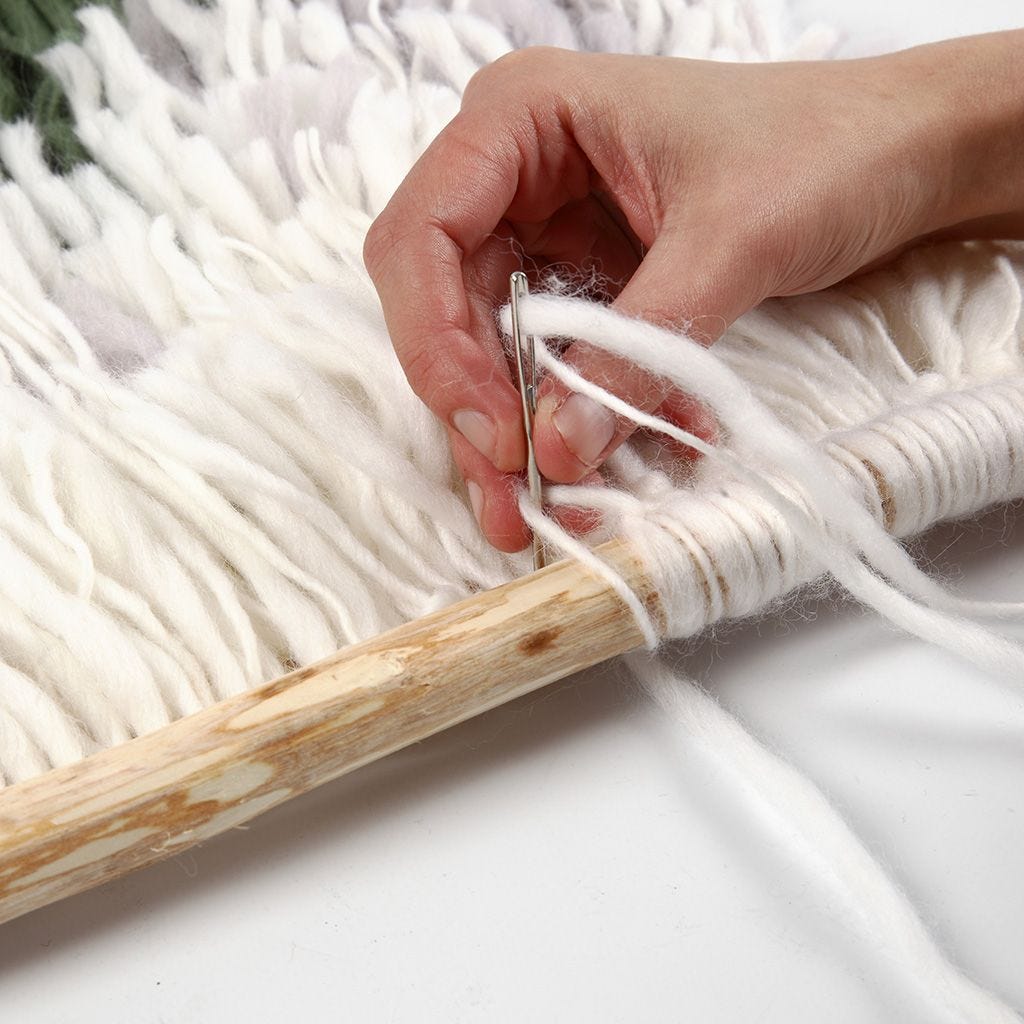 7
Sew top-stitching all the way along at the top of the wall hanging to attach the stick for hanging and finishing it off beautifully.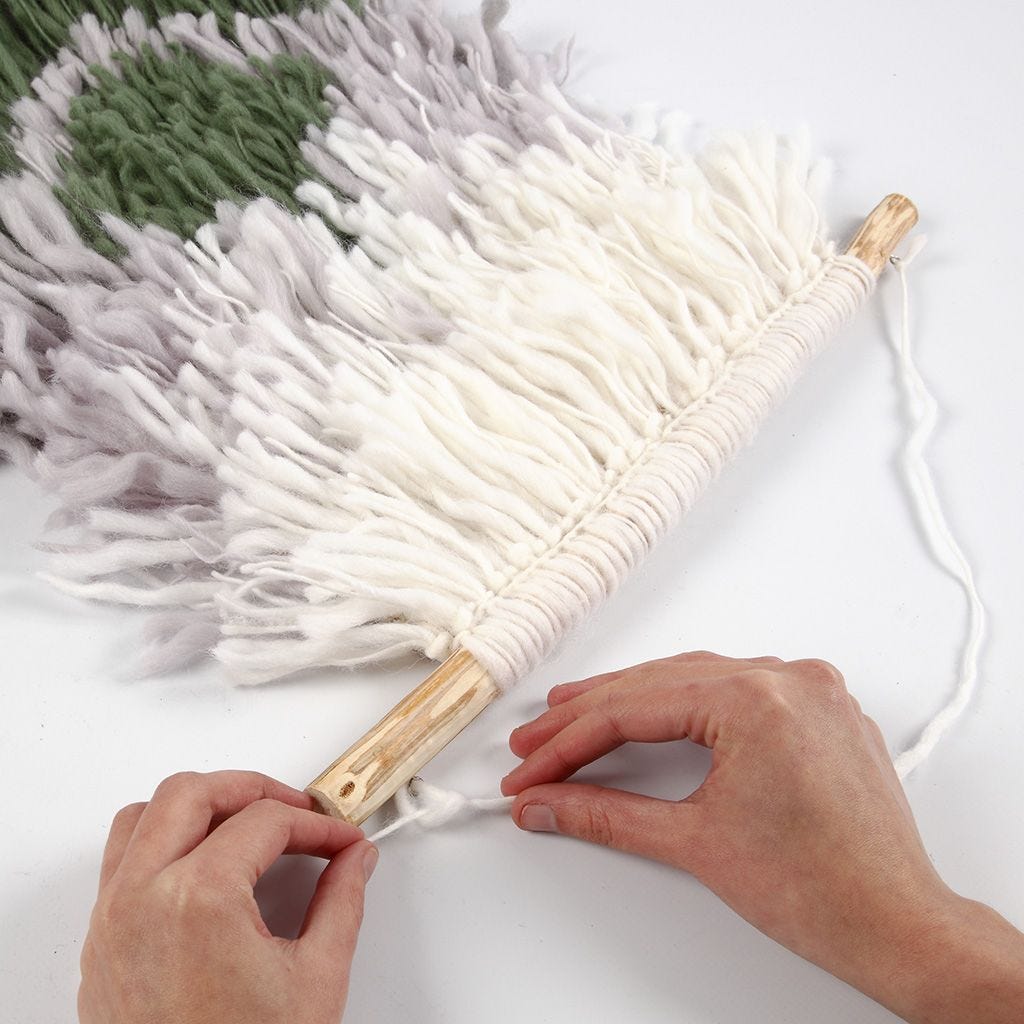 8
Finally tie a piece of yarn to each loop at each end of the stick.