A large luminescent Spider
A large luminescent Spider
A flat polystyrene UFO is the spider's body with small glued-on polystyrene UFO shapes for eyes. All is painted with luminescent Glow in the Dark paint. Glued-on black pipe cleaners are used for legs with threaded-on luminescent Nabbi beads. How to do it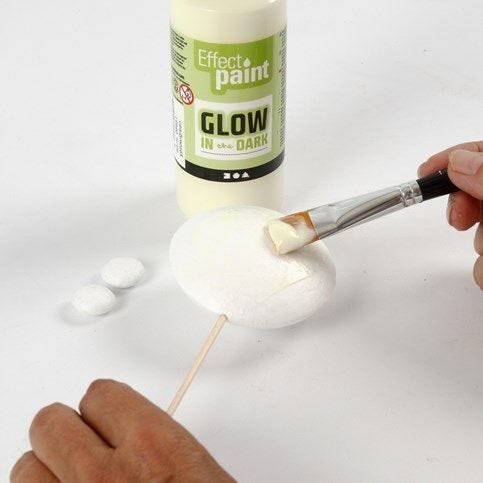 1.
Paint the body and the eys with three or four coats of Glow in the Dark luminescent paint (the more coats, the larger the effect). Leave to dry.
2.
Draw details on the body and the eyes using a black Uni Posca marker.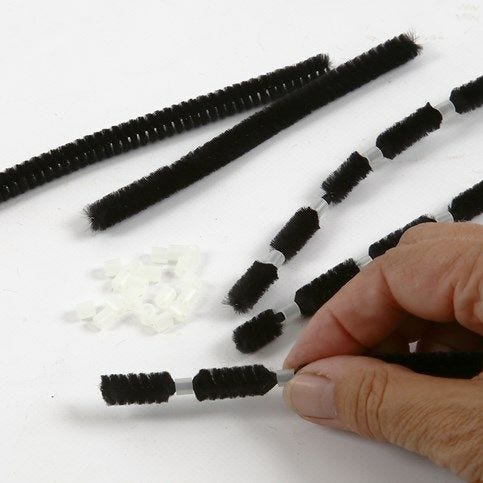 3.
Cut legs from pipe cleaners. Thread luminescent Nappi beads onto the pipe cleaners.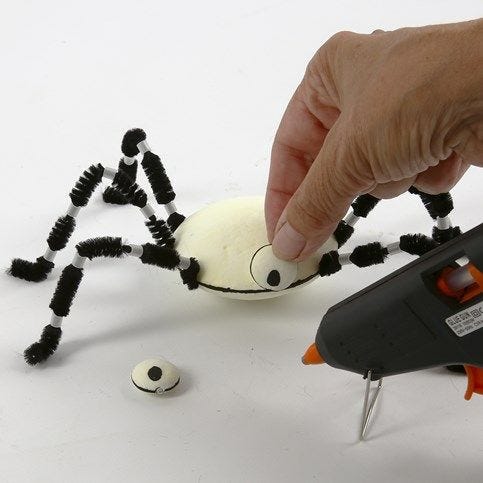 4.
Push holes in the body for inserting the legs. Push these in place - you may use a small blob of glue. Shape them and glue on the eyes.