A large Gift Tag with Vivi Gade Design Paper and Decorations
A large Gift Tag with Vivi Gade Design Paper and Decorations
This gift tag may also be used as a post card. It is decorated with Vivi Gade design paper (the Skagen series) as well as rhinestones, self-adhesive rhinestone half-pearls and paper flowers which are glued onto the gift tag. The ribbon at the top is a cut piece of fabric with the ends dipped in glitter. How to do it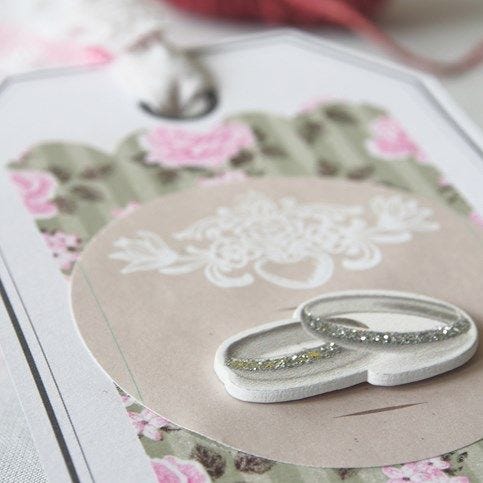 Another variant
This gift tag is decorated with glued-on Vivi Gade wooden decorations (the Skagen design series).
Copyright © 2013-present Magento, Inc. All rights reserved.