A large and shining Star made from Paper Bags
A large and shining Star made from Paper Bags
This large star, which is fitted with battery-powered LED lights, is assembled from seven block bottom paper bags.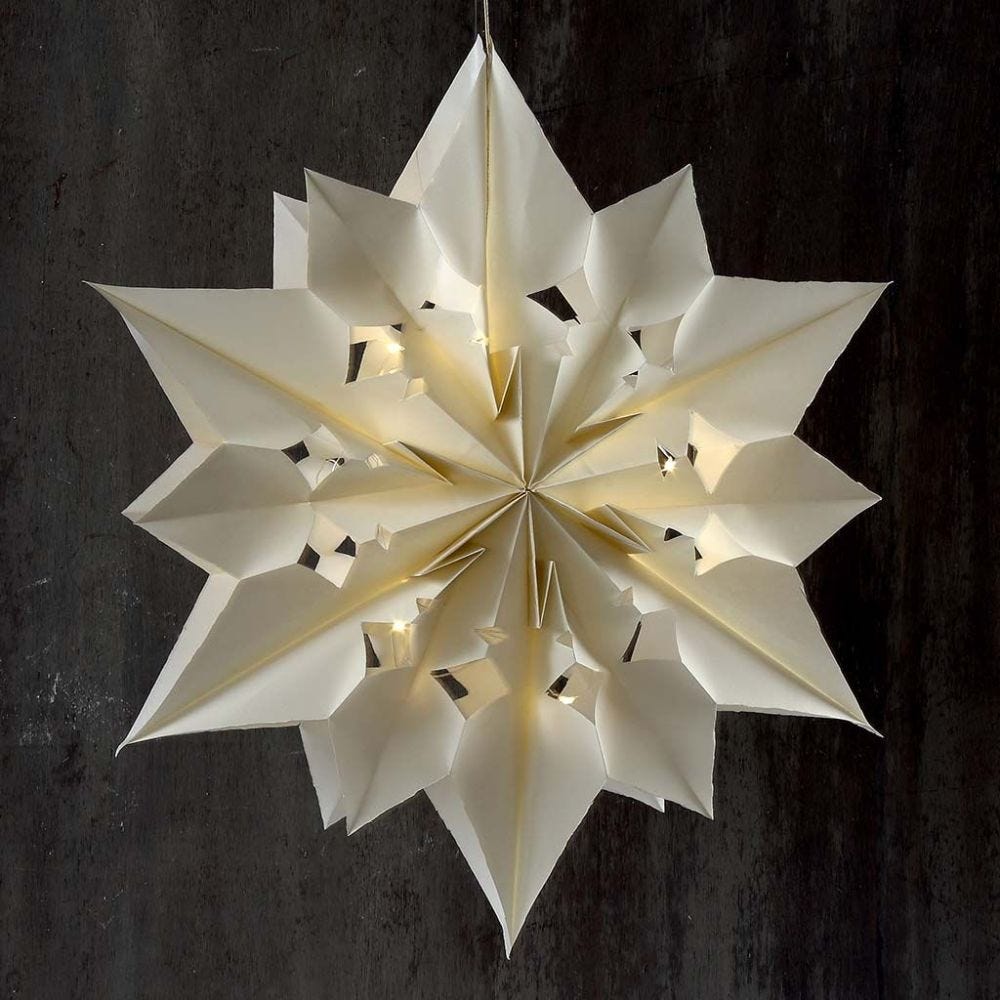 How to do it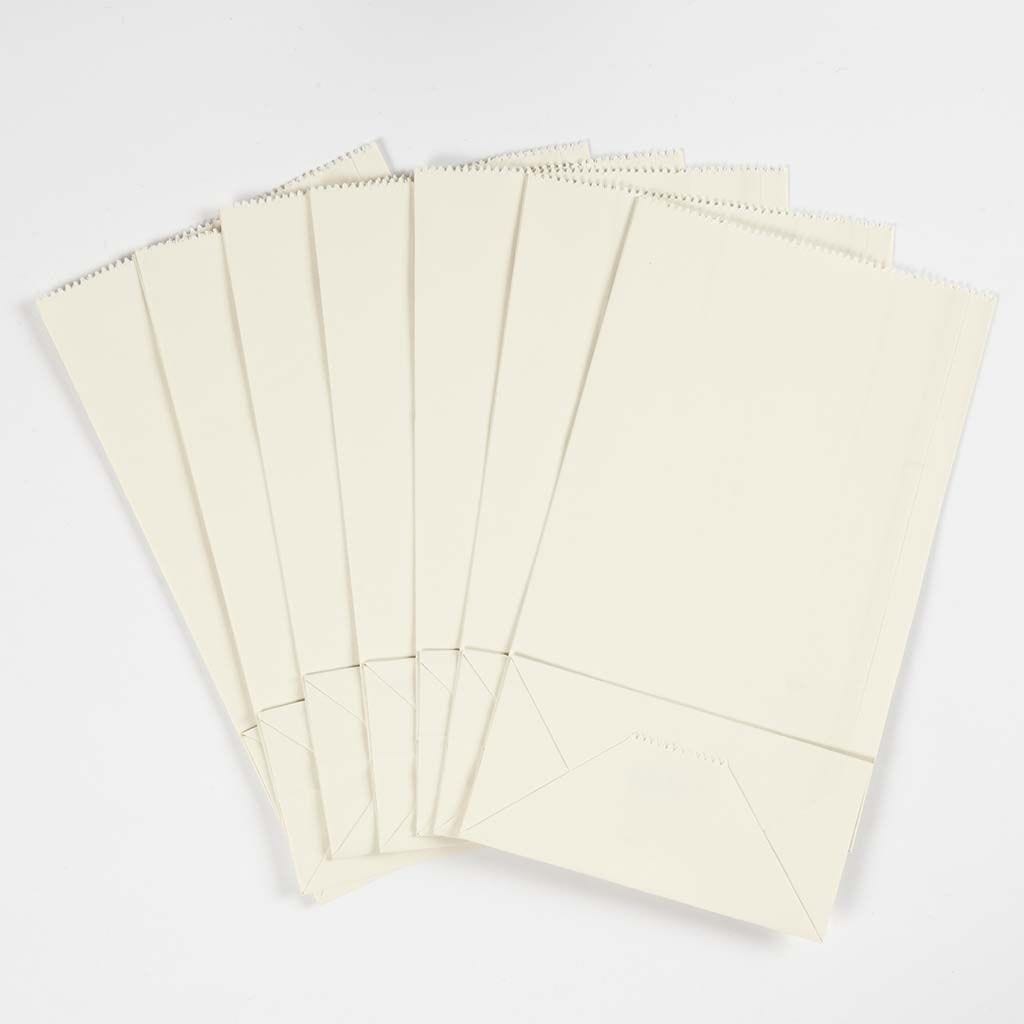 1
Requirements = seven paper bags with a block bottom (flat). A TIP: Use 9 paper bags for a denser star (more star points).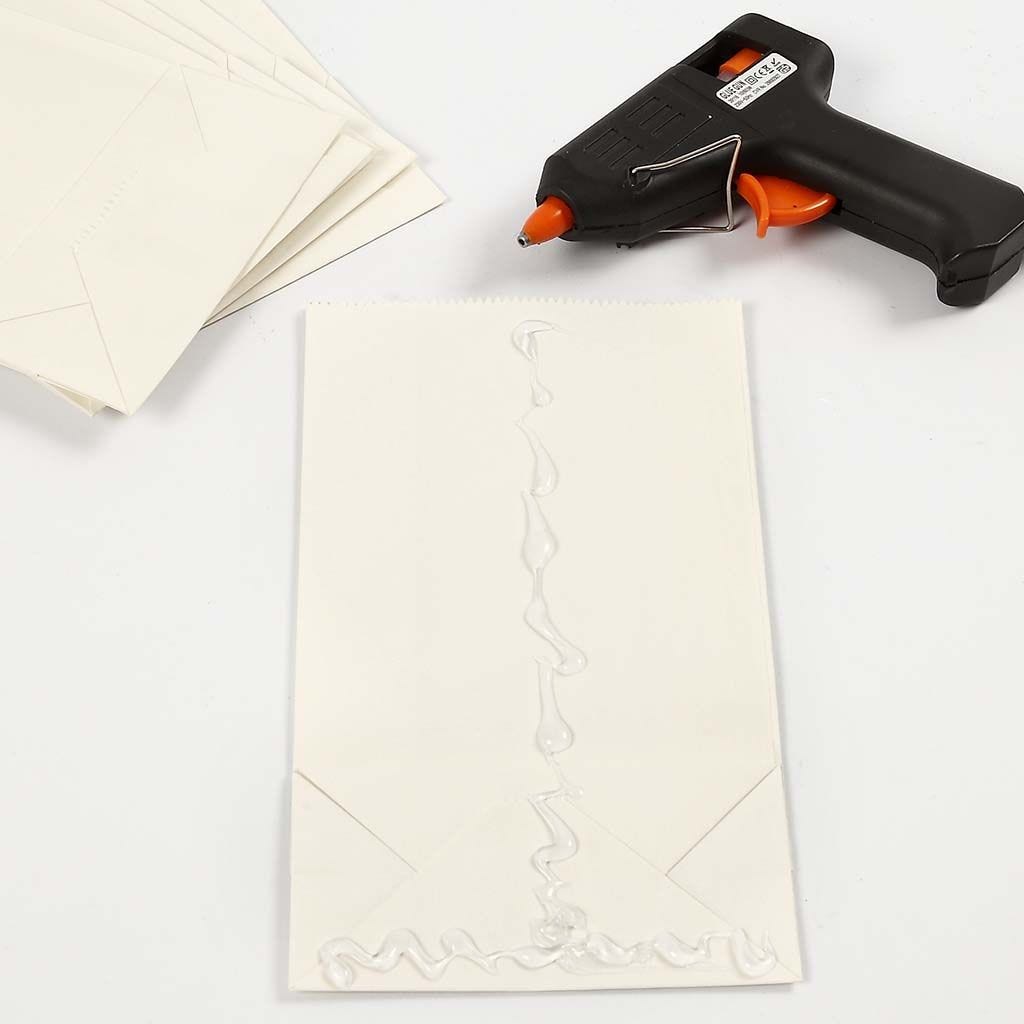 2
Apply glue along the bottom and in the middle as shown. As an alternative you may use double-sided adhesive tape.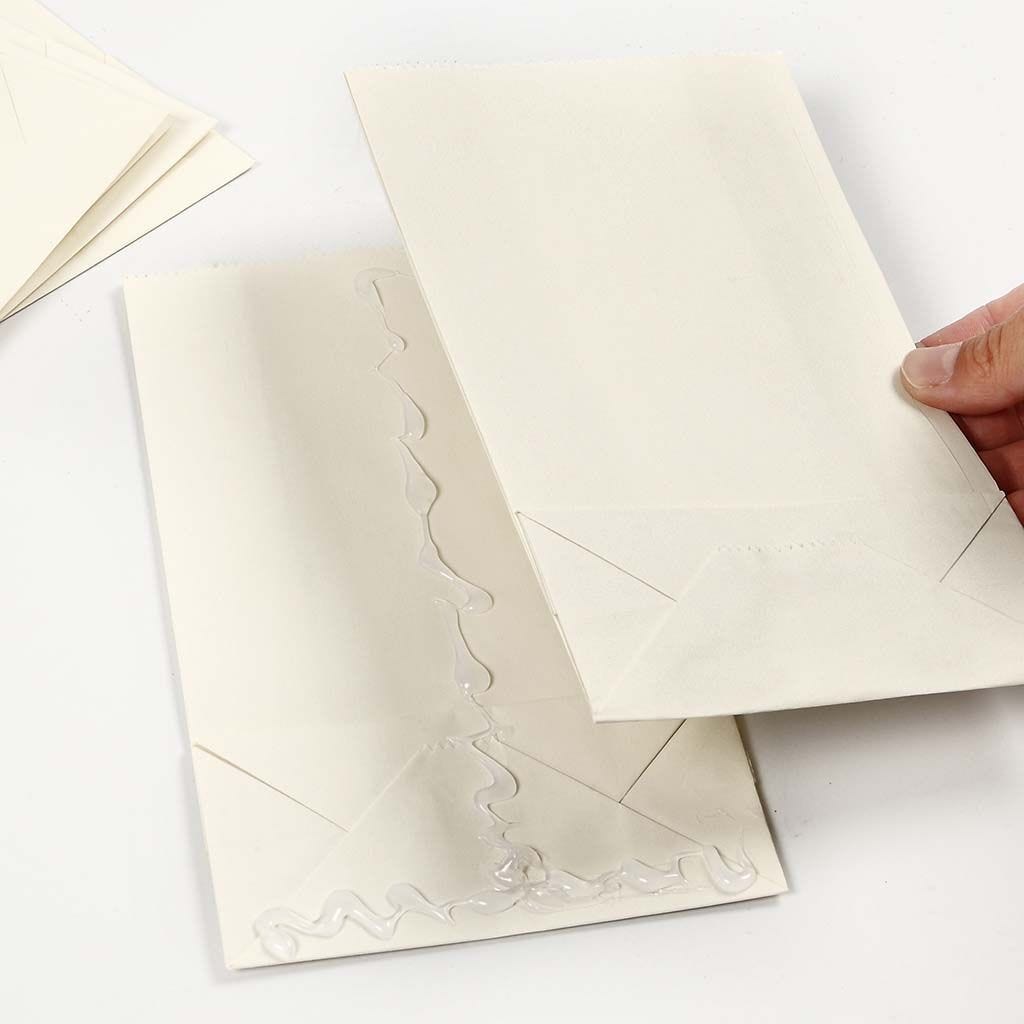 3
Place a bag on top of the glue and apply glue on this bag in exactly the same manner as the previous bag. Proceed in layers, until the last bag is glued on.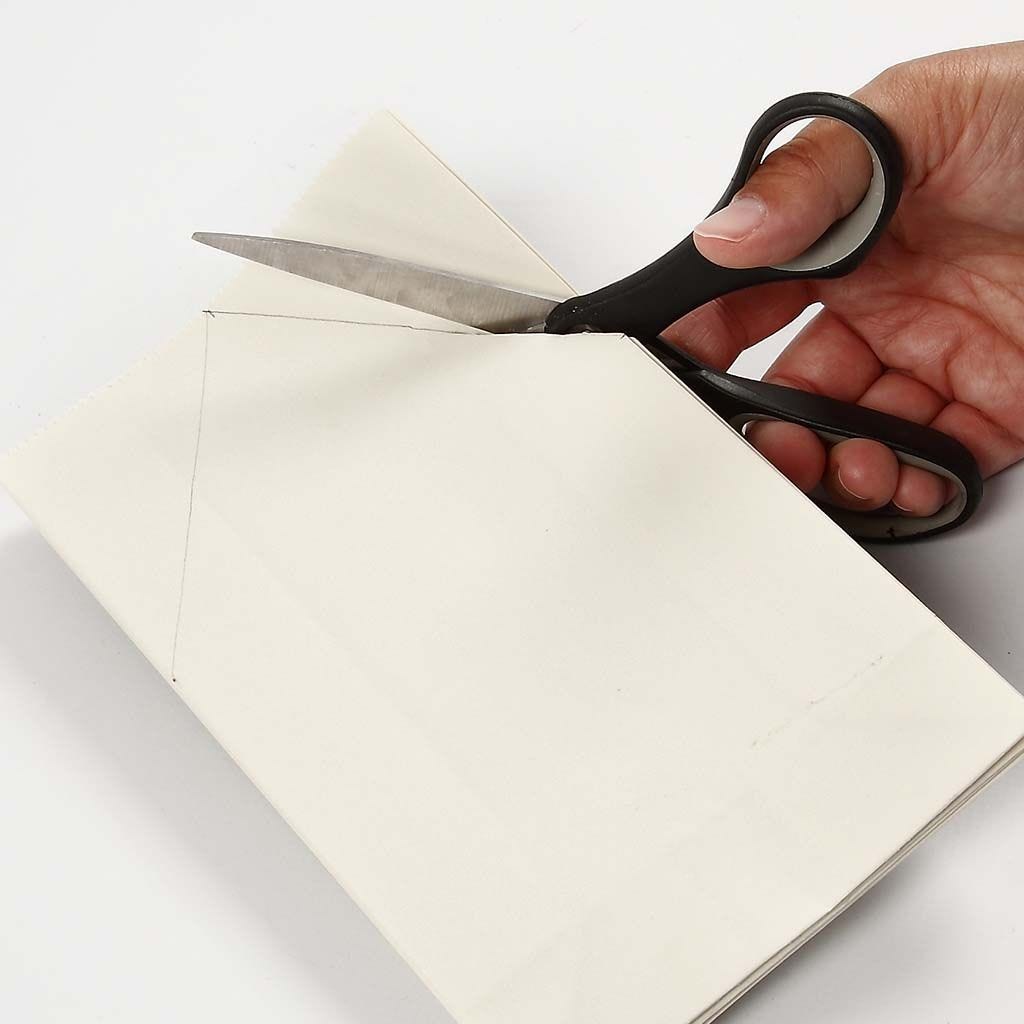 4
Measure approx. 9 cm from the top and down along the long side of the bag. Cut off the corners. (This is how you make the star's points).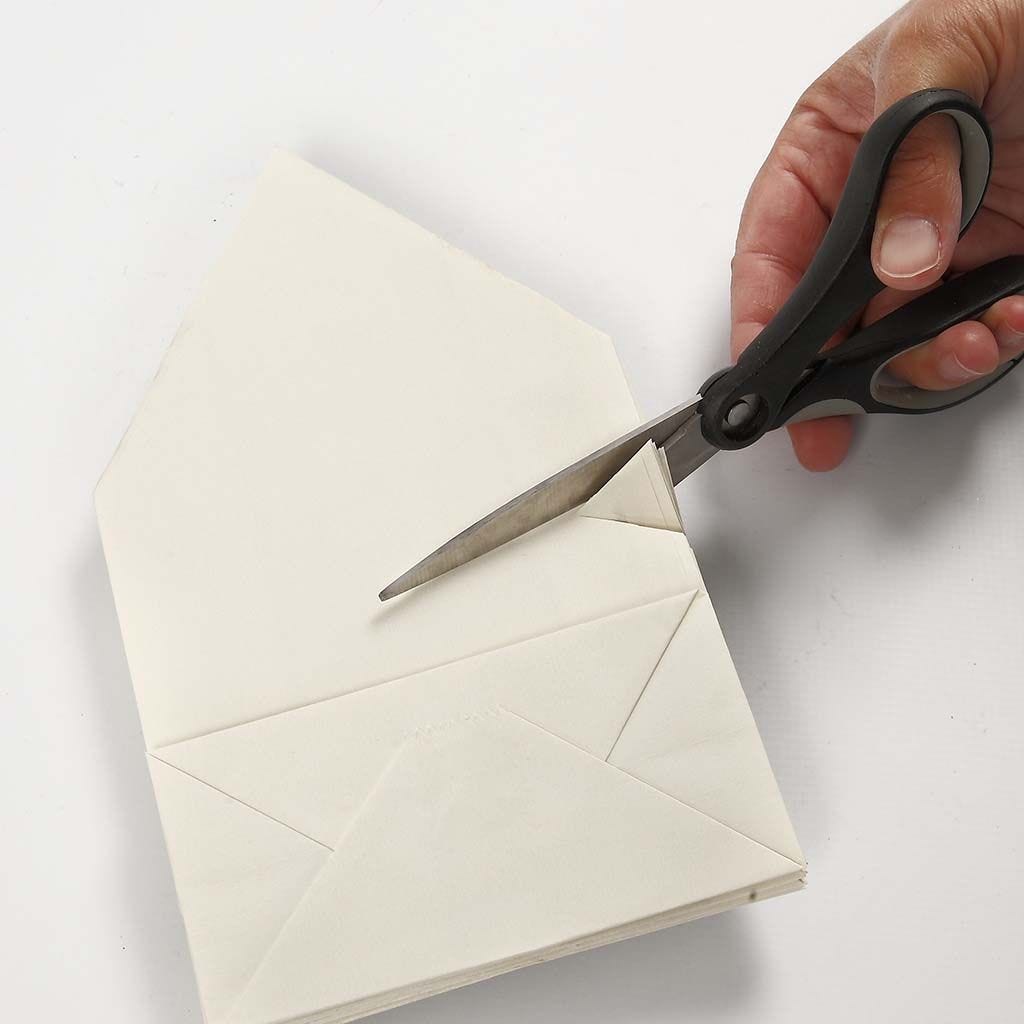 5
Make 1-2 cuts at an angle on each side to make a holed pattern in the star. A TIP: The layers may feel rather thick to cut all at once, so we recommend you cut a few layers at a time.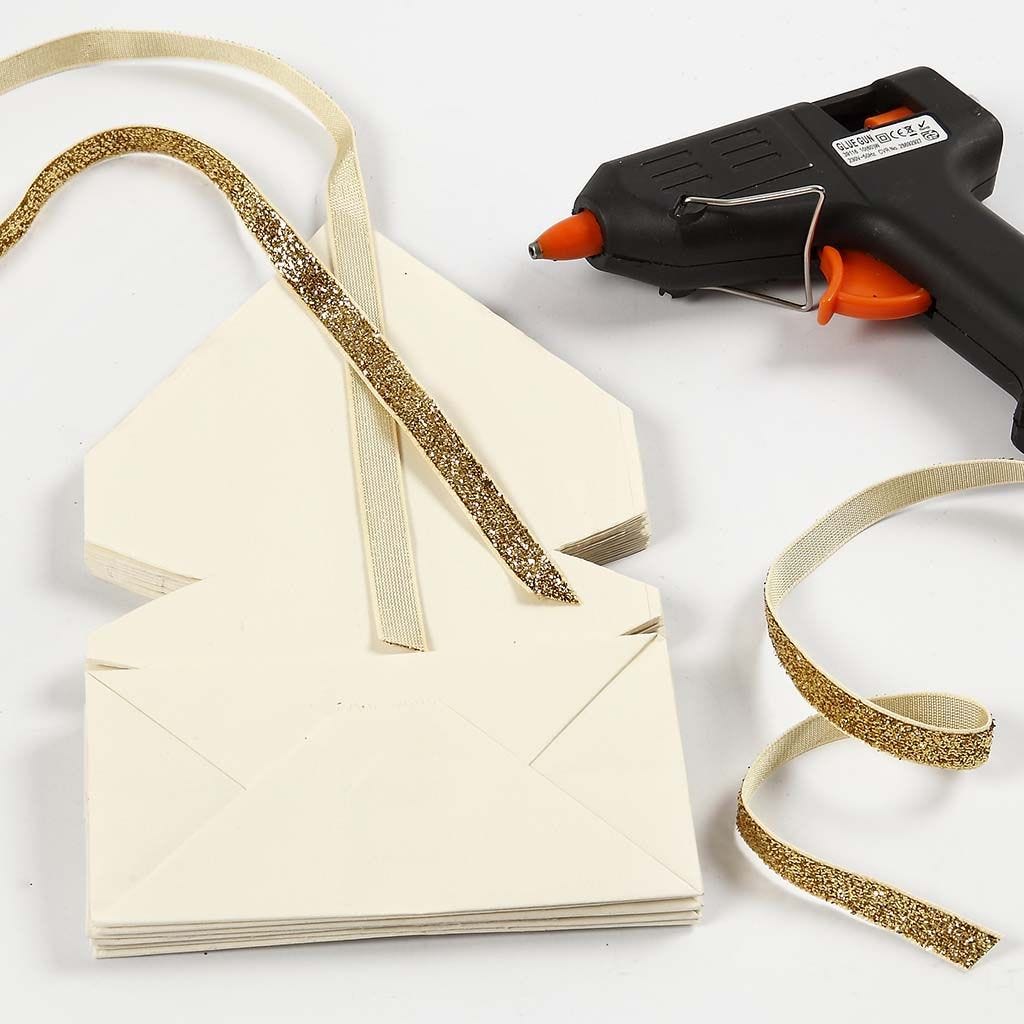 6
Double over a ribbon and glue it on as illustrated.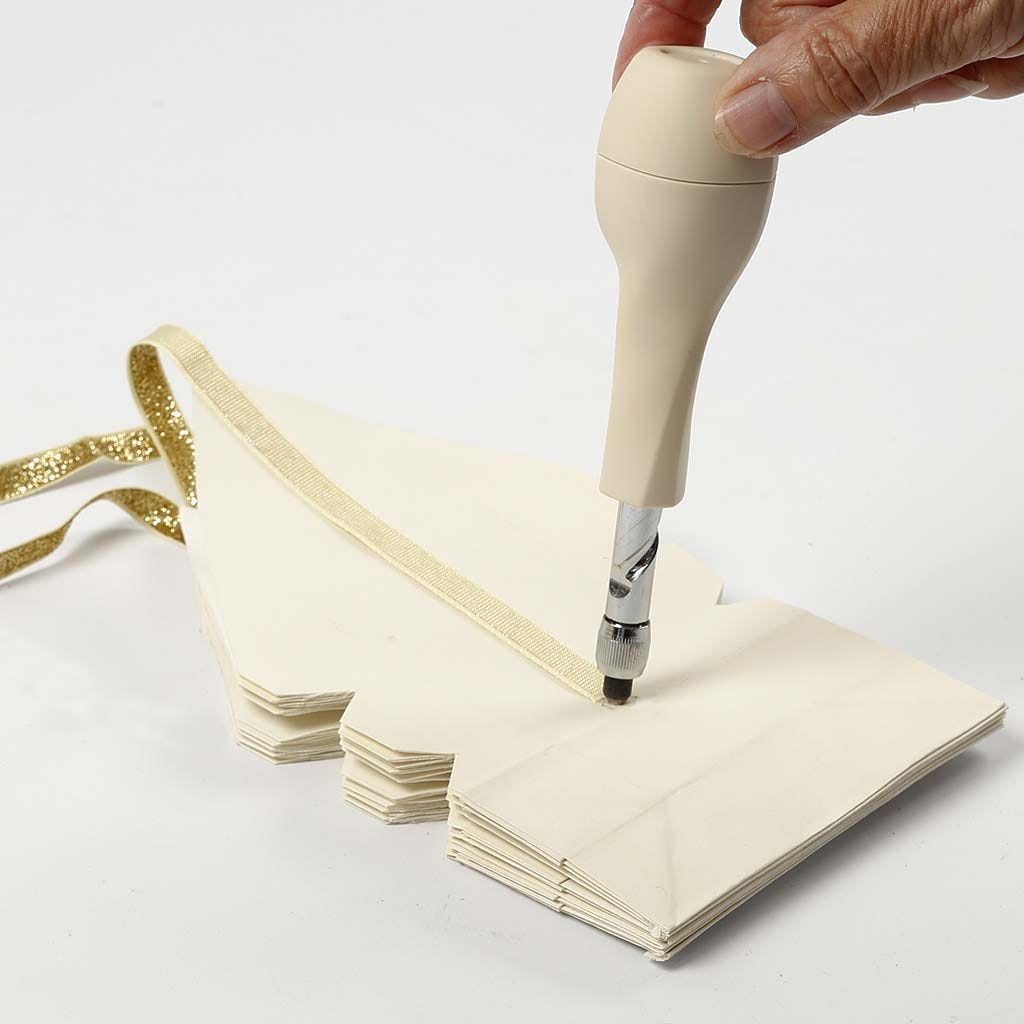 7
Use a Screw Punch to make a hole through all the layers below the ribbon as shown. A TIP: Alternatively you may make the hole with a pointed tool such as an awl.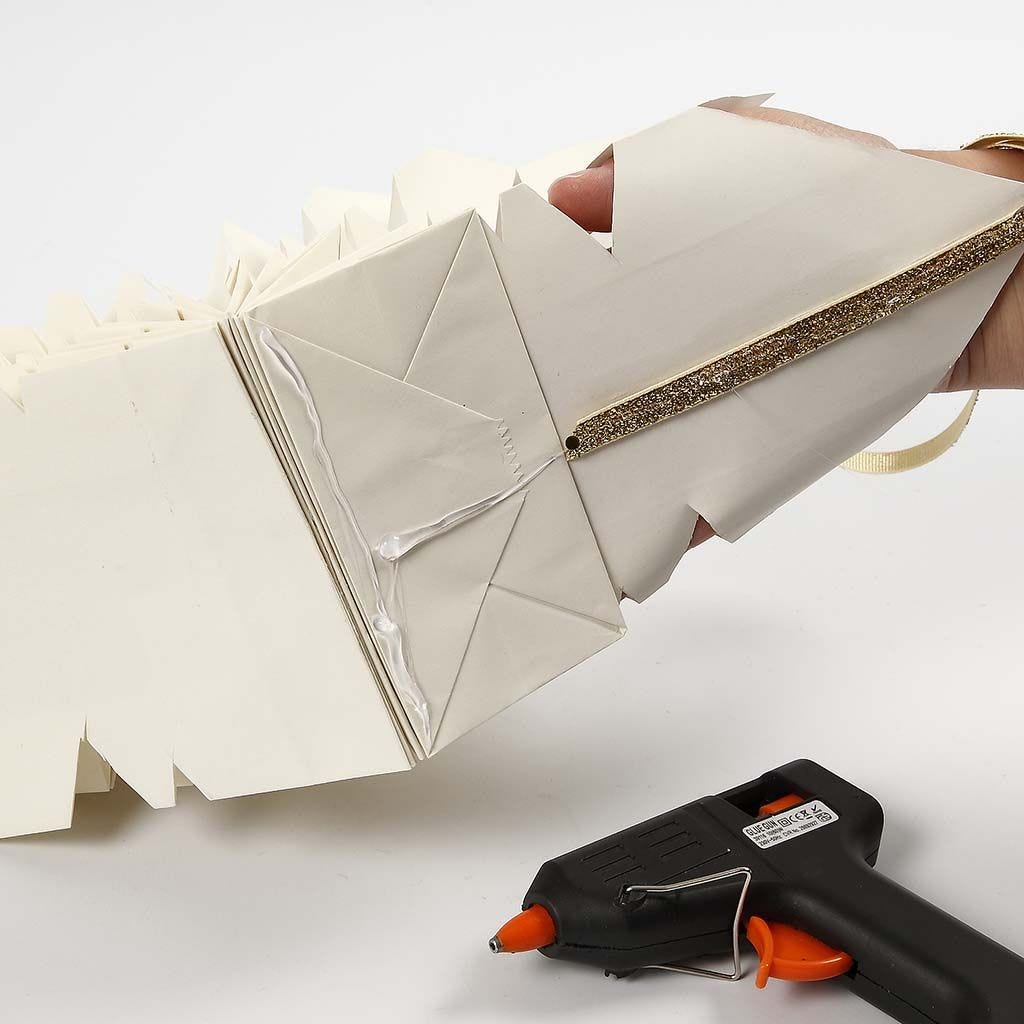 8
Apply glue as illustrated and stick the first paper bag to the last, creating a star shape.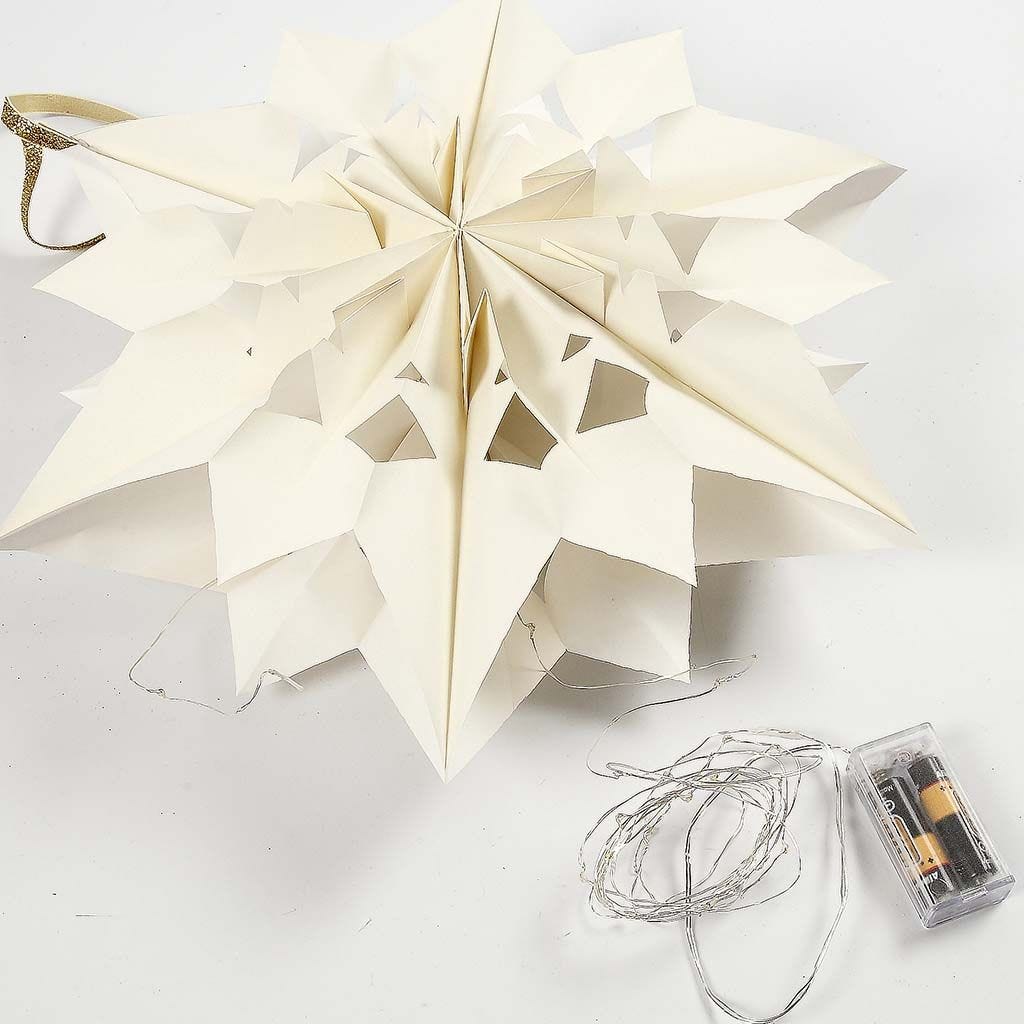 9
Feed the fairy lights through the holes several times and cover the flexible wire between the star's points.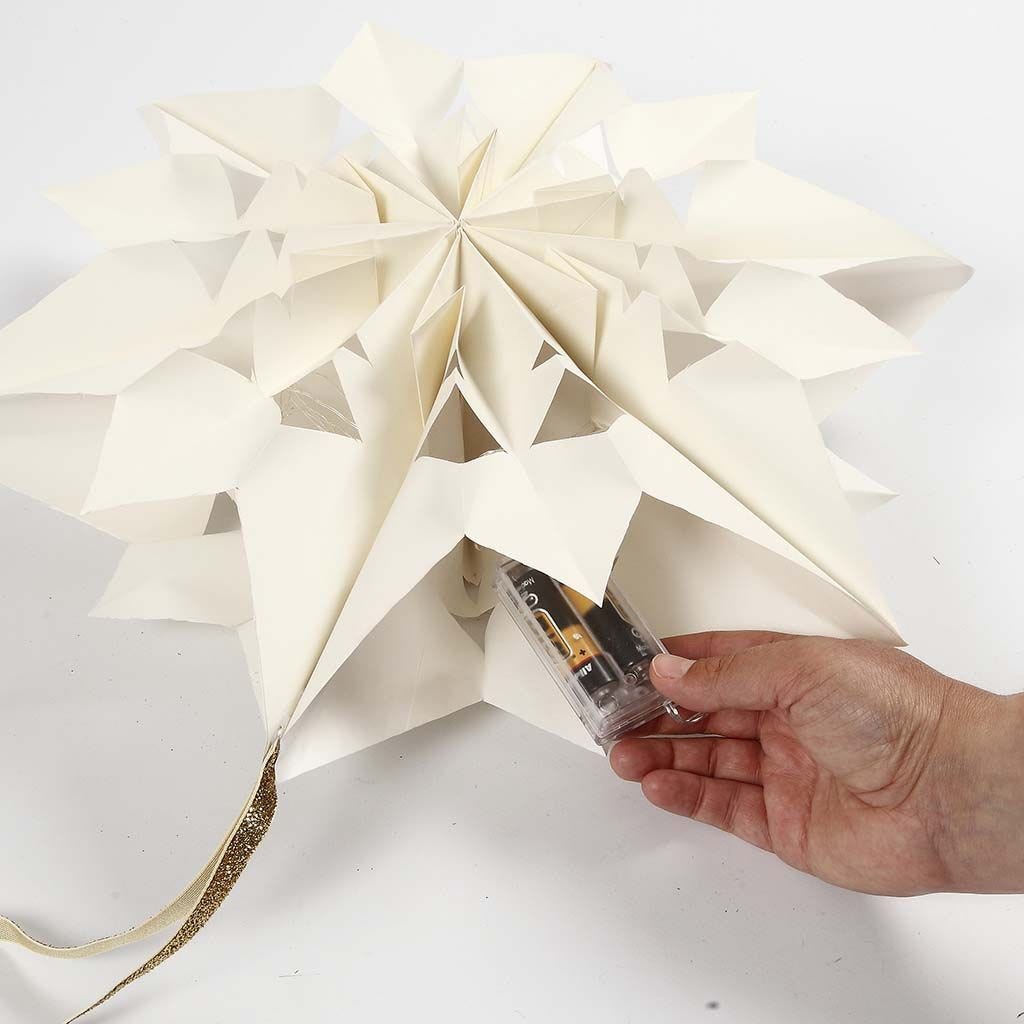 10
Place the battery box closest to the string for hanging. It can then be hidden between the star points at the top when the star is hanging.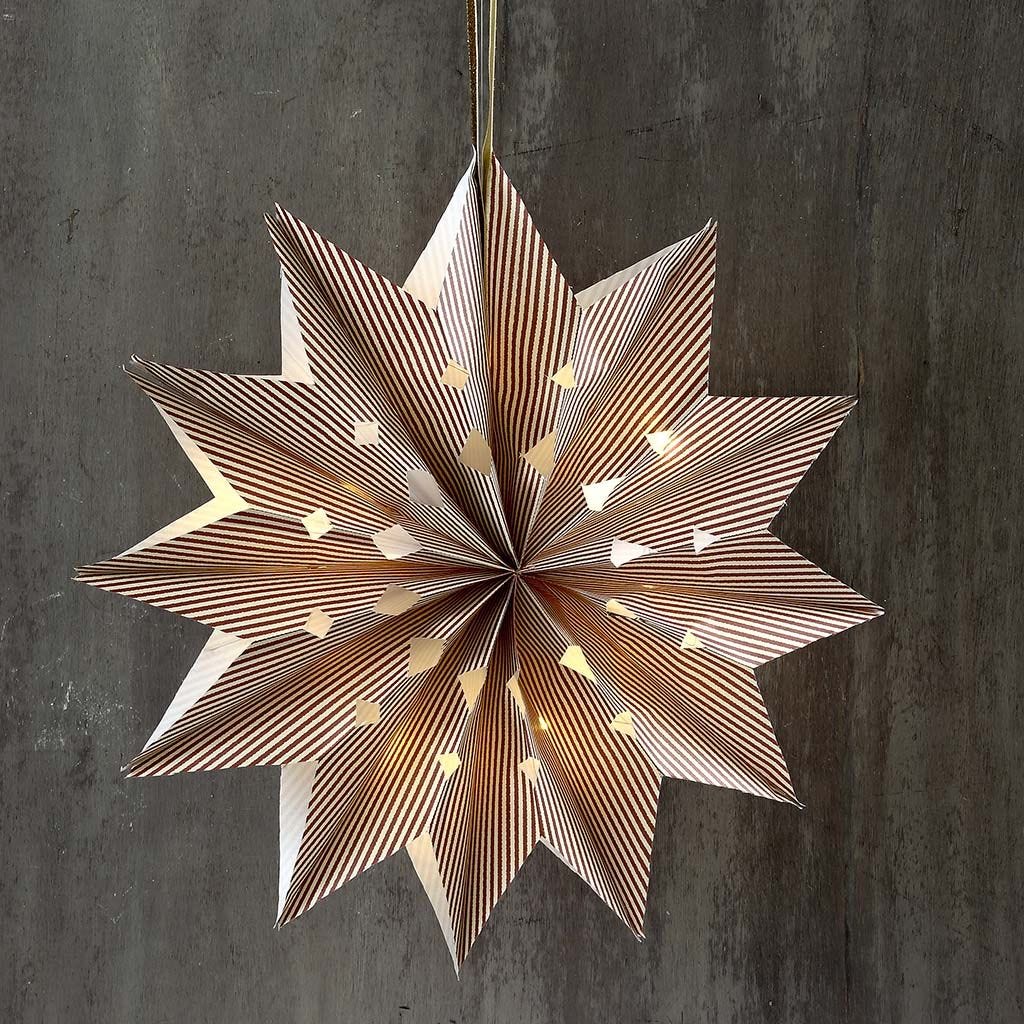 Another variant
You will need 12 paper bags without a block bottom for this star with red and white stripes.