A knitted Octopus with a Satin Ribbon Bow Tie
Make an octopus from knitted tube and decorate it with wooden buttons for eyes and a satin ribbon bow tie. The knitted tube is knitted on a knitting mill.
How to do it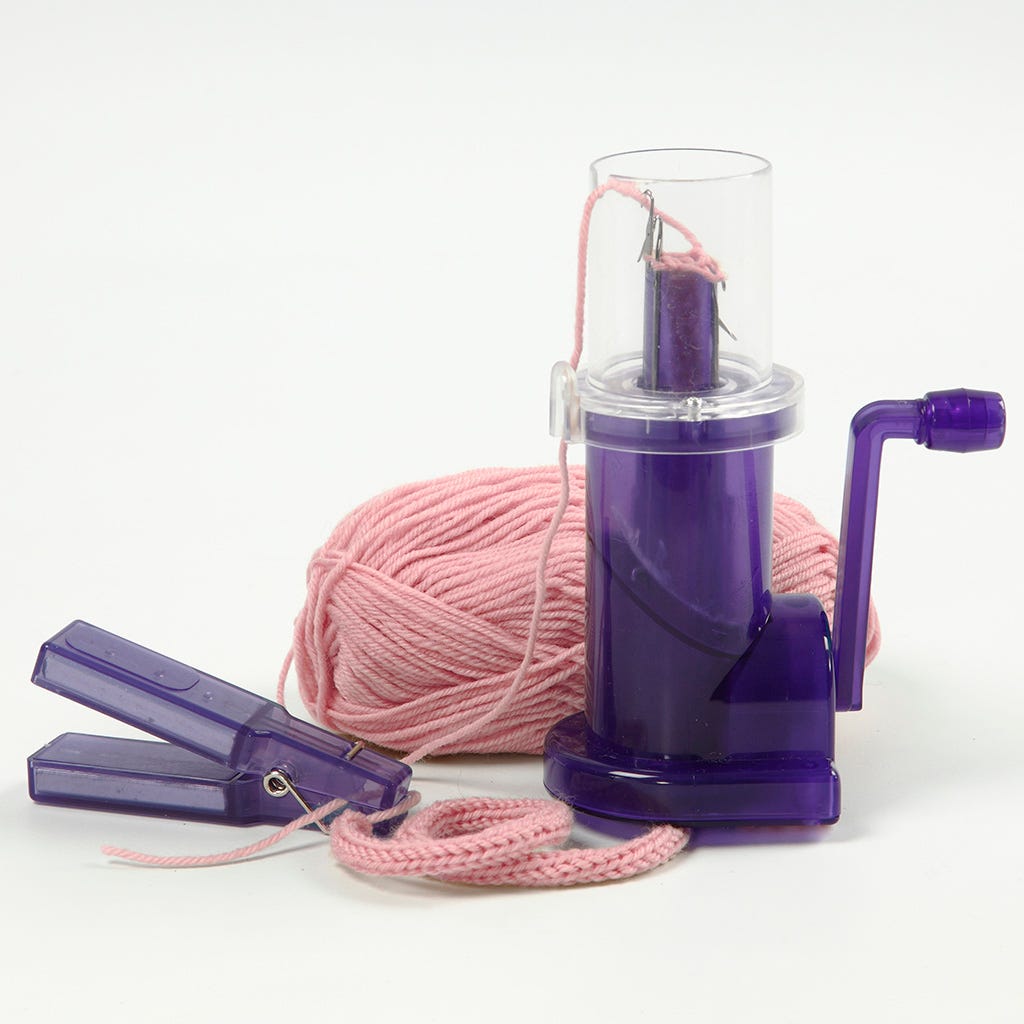 1
Knit approx. 12 meters of knitted tube on a knitting mill, equivalent to approx. One ball of wool.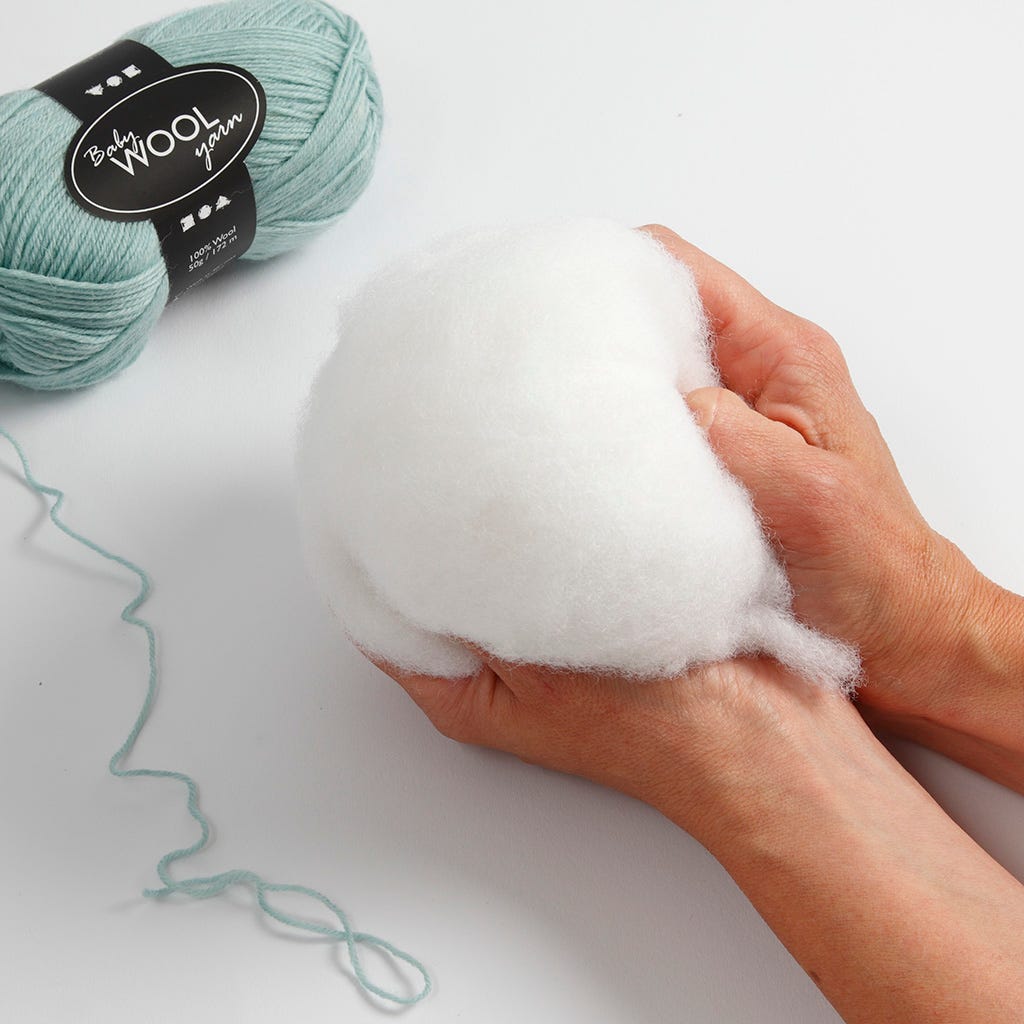 2
Shape a ball from approx. 25 g polyester stuffing for the octopus's head.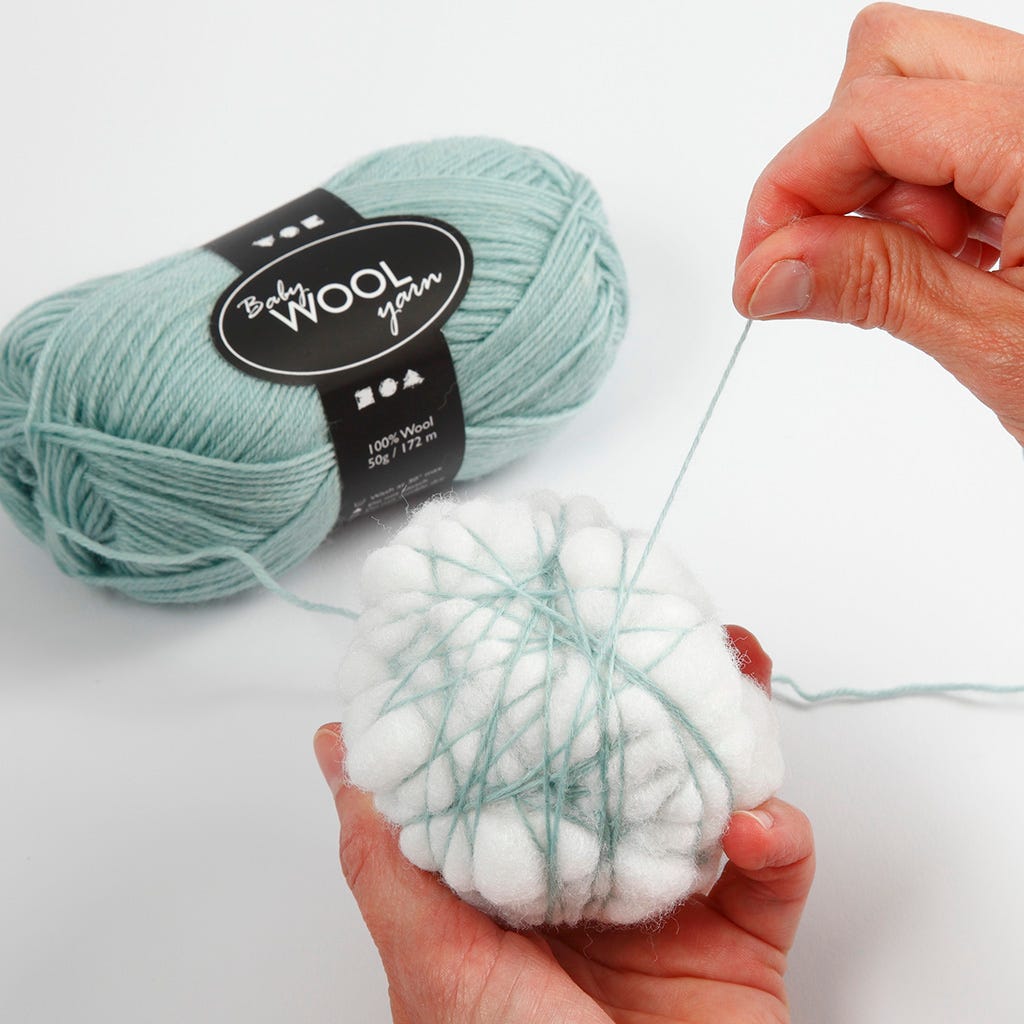 3
Wrap wool around the ball of polyester stuffing until the white polyester stuffing is completely covered. You will need approx. 25 g of wool for an 8 cm diameter ball.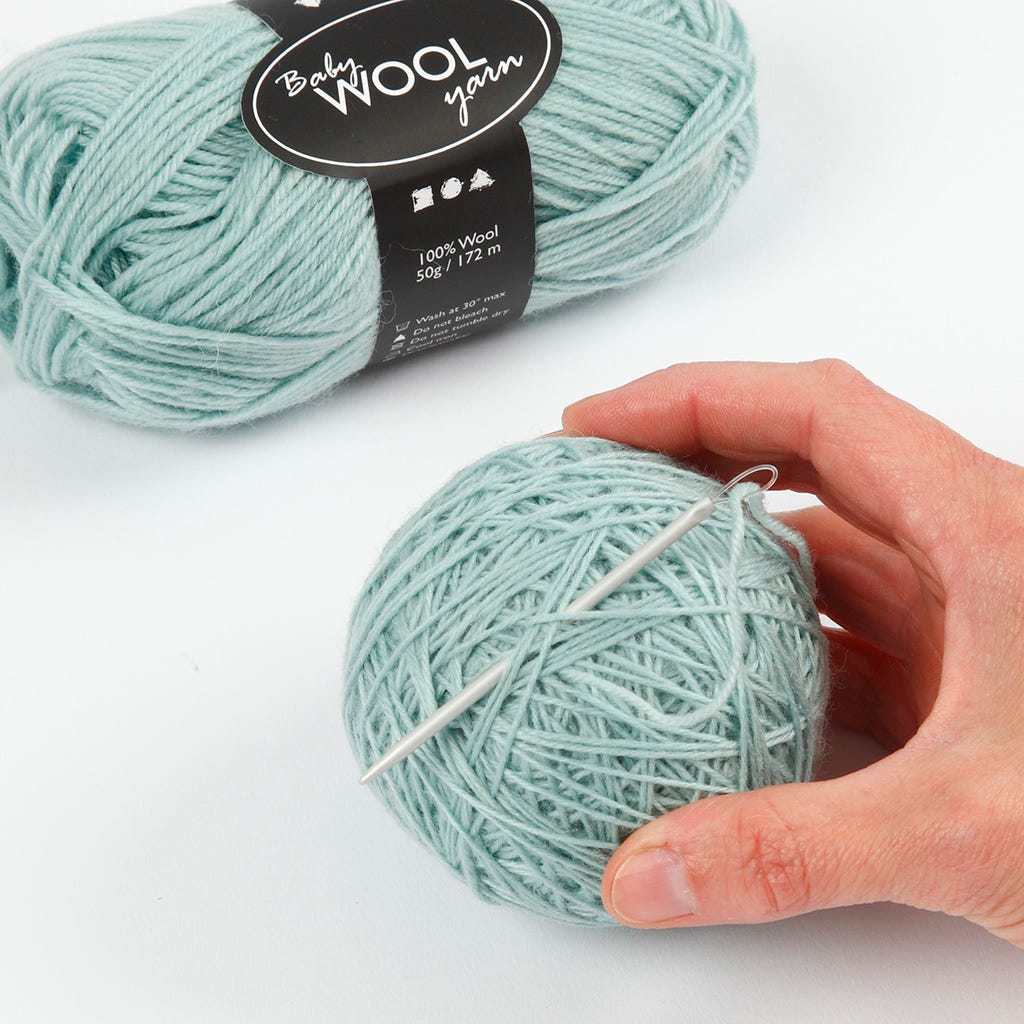 4
Secure the end with a yarn needle.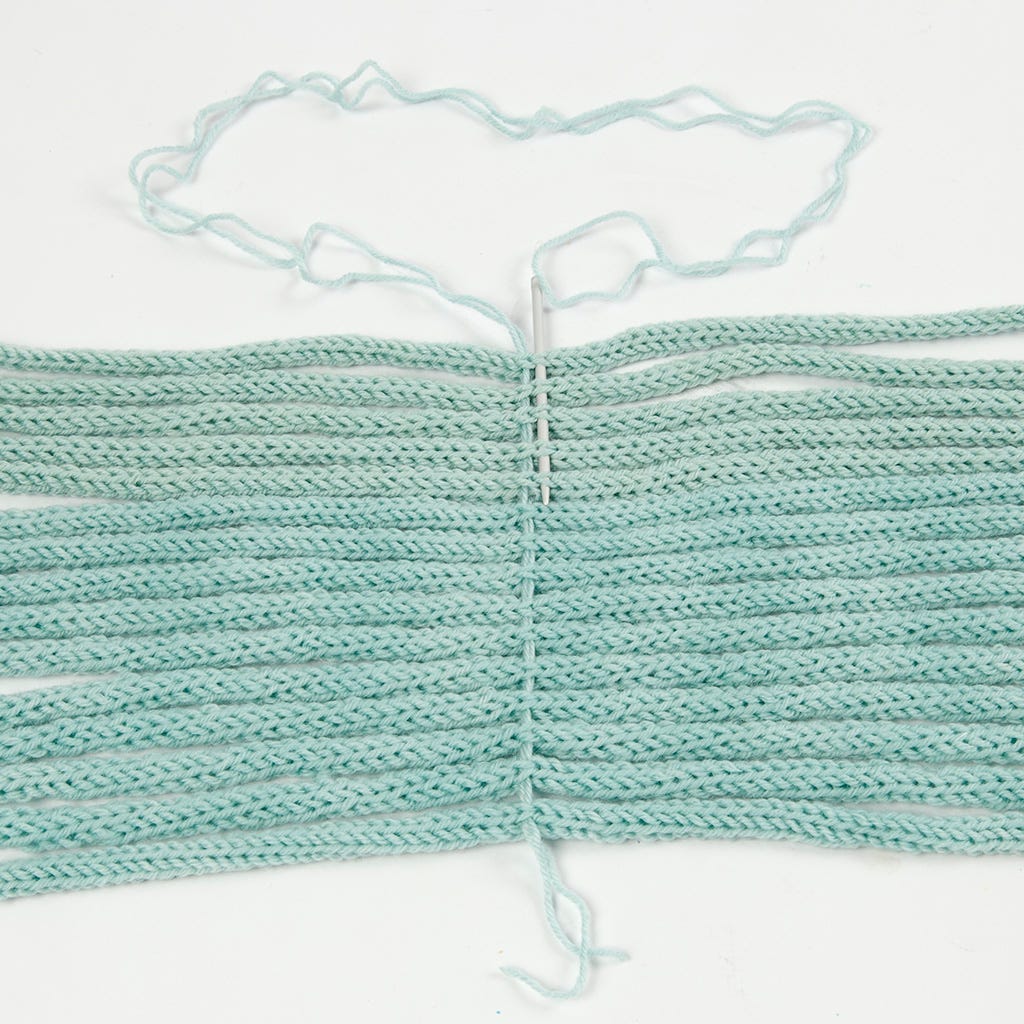 5
Cut the knitted tube into 15 pieces each measuring approx. 80 cm. Arrange them in a row and sew the pieces of knitted tube together in the same row of stitches ensuring a uniform finish. Start from the middle.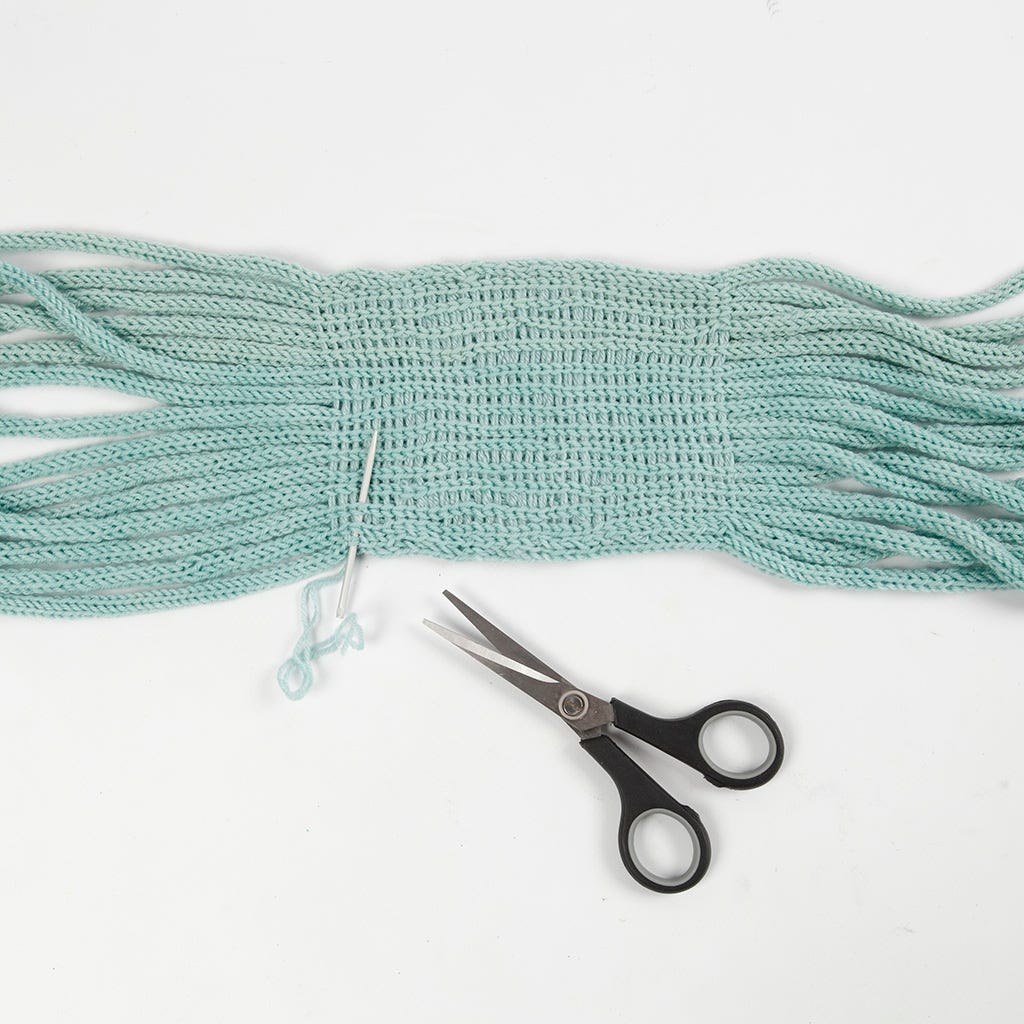 6
Sew a 15 cm section together in the middle. Secure and trim.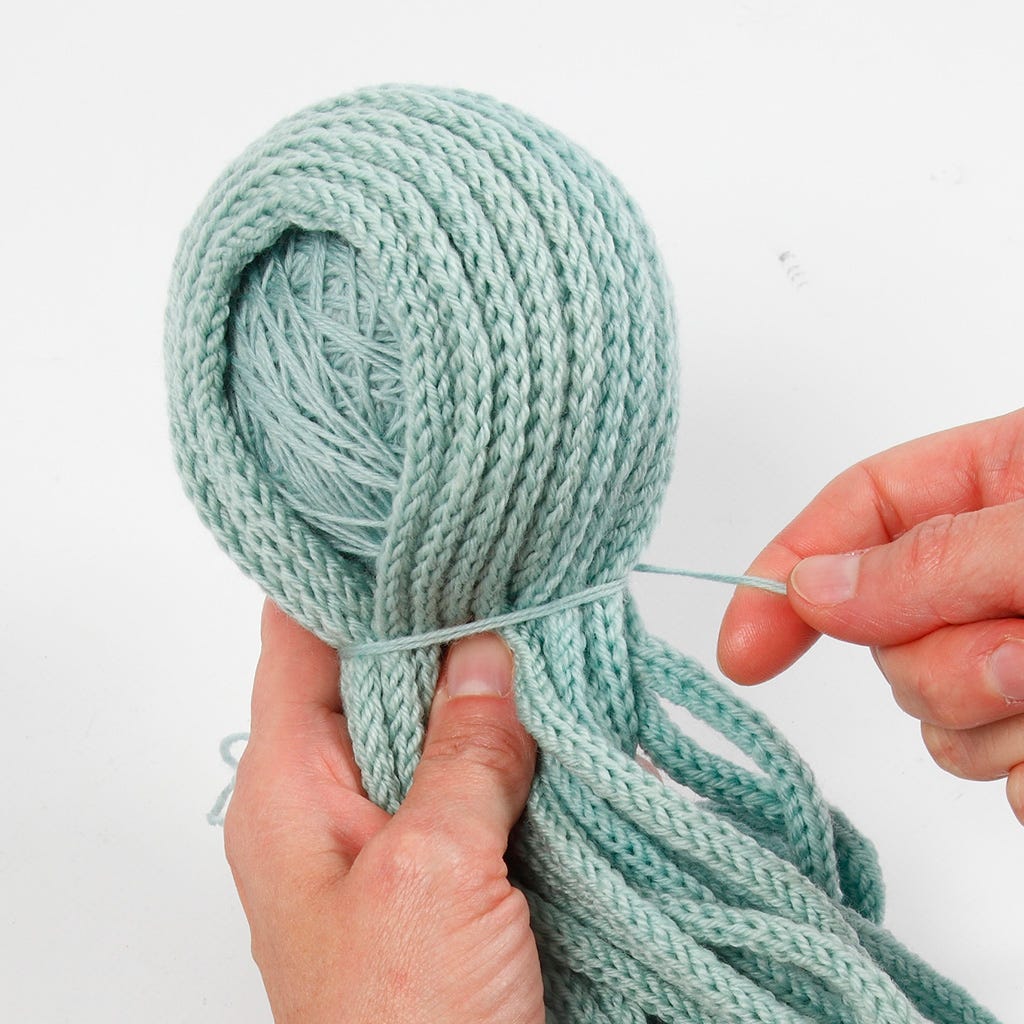 7
Arrange the knitted tube section around the ball and secure with a piece of wool.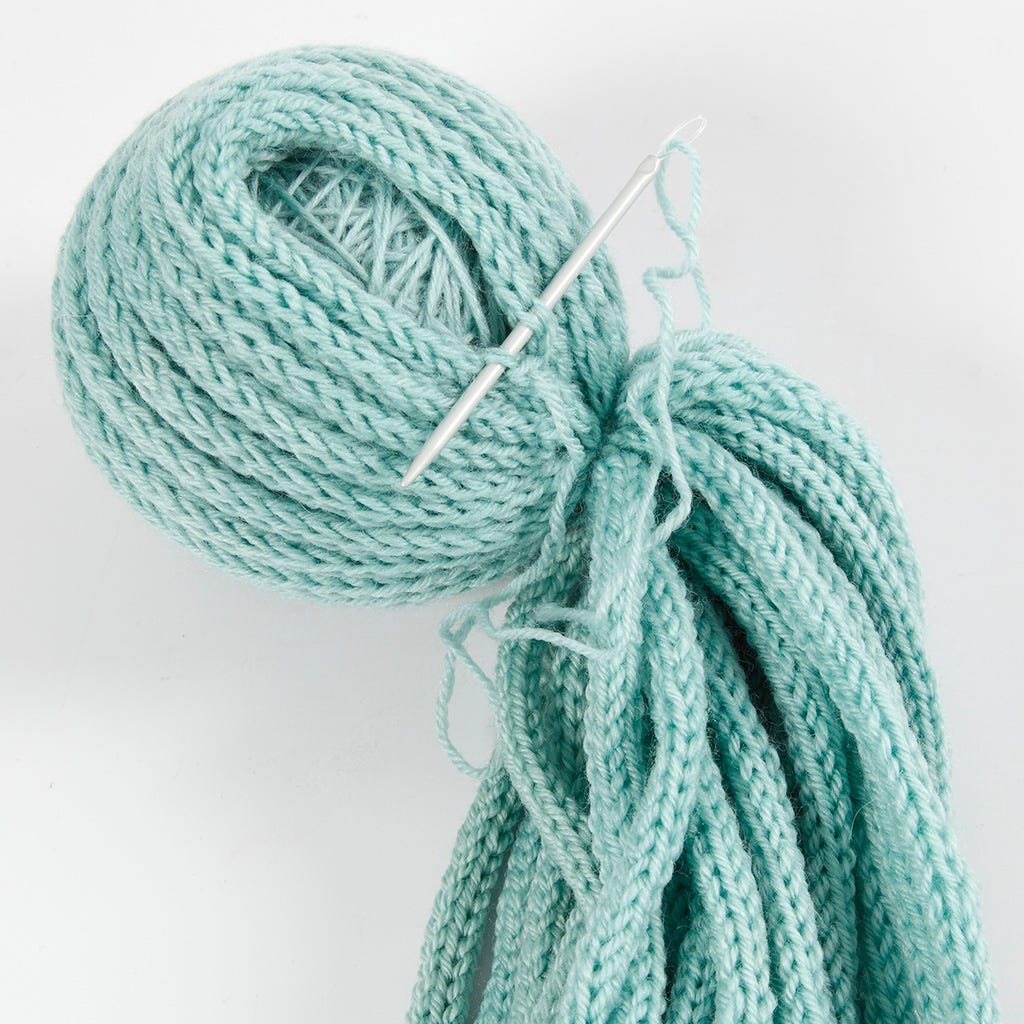 8
Sew the knitted tube section together in the sides, covering the ball completely.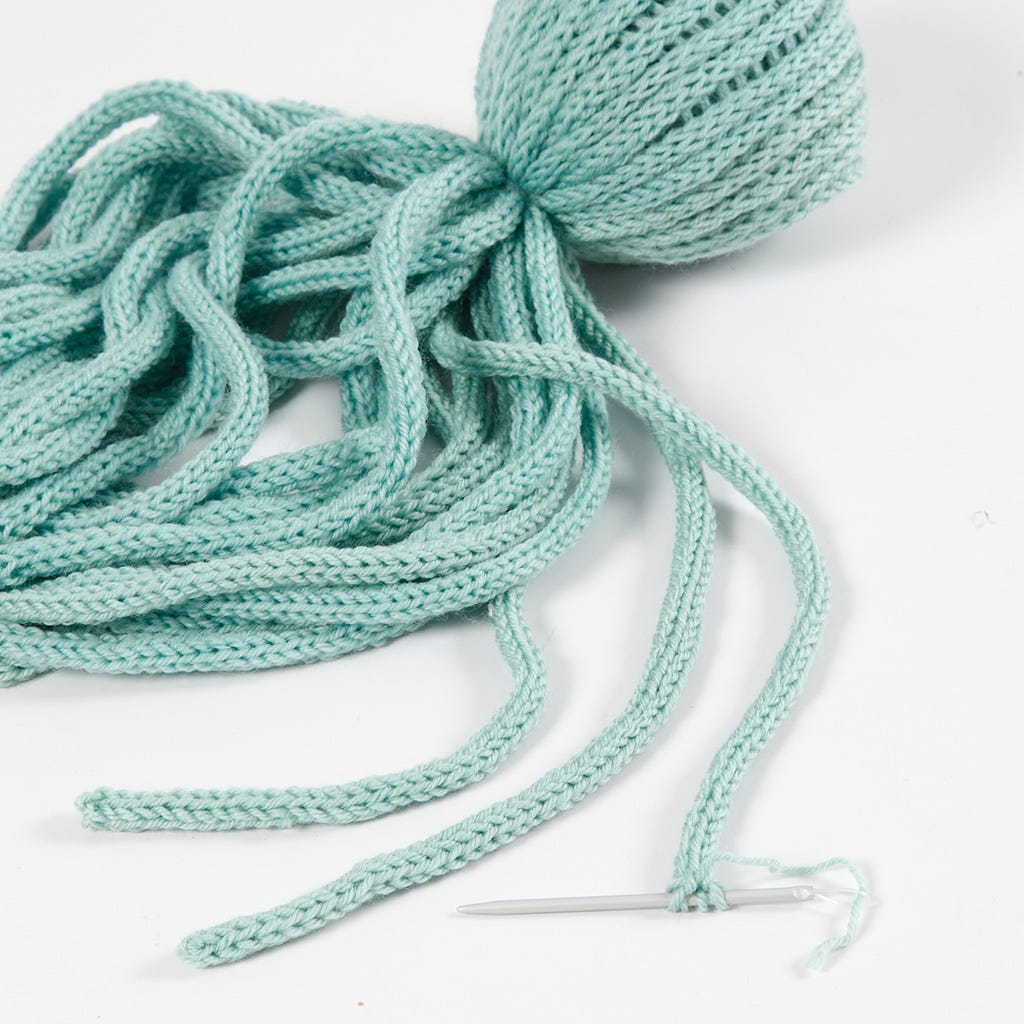 9
Trim the octopus' arms to the same length. Pick up the four stitches at the ends of all of the pieces of knitted tube using a yarn needle. Secure the ends.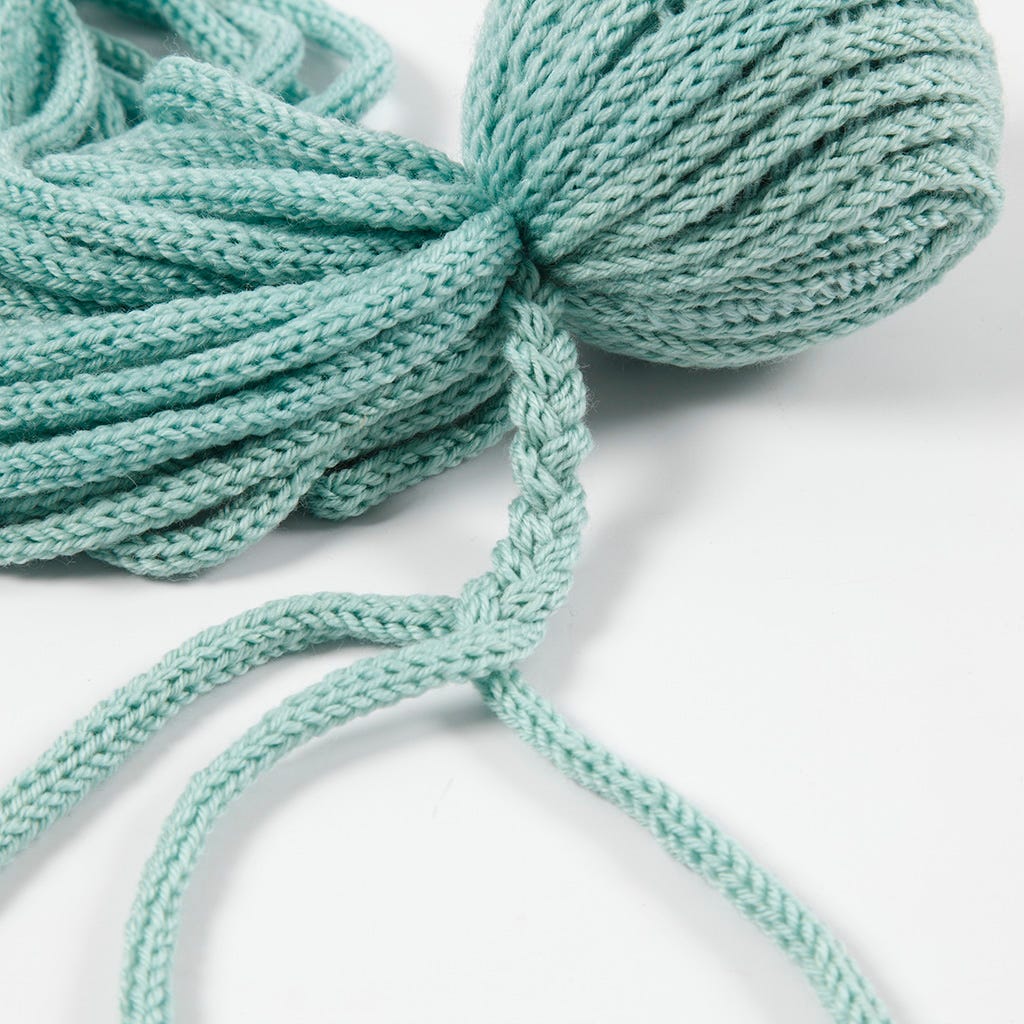 10
Plait the octopus's arms.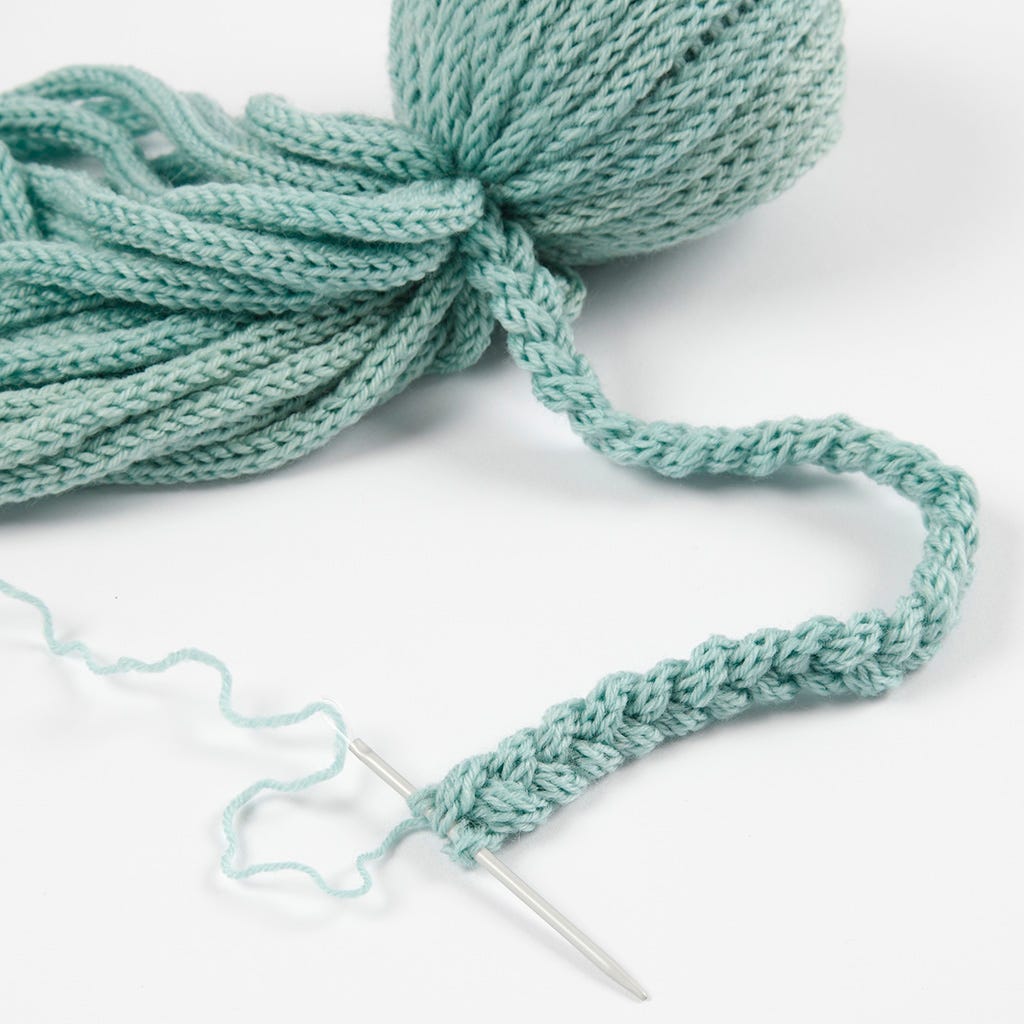 11
Sew the three ends together with a yarn needle so the plait doesn't unravel.
12
Sew on wooden buttons for the eyes.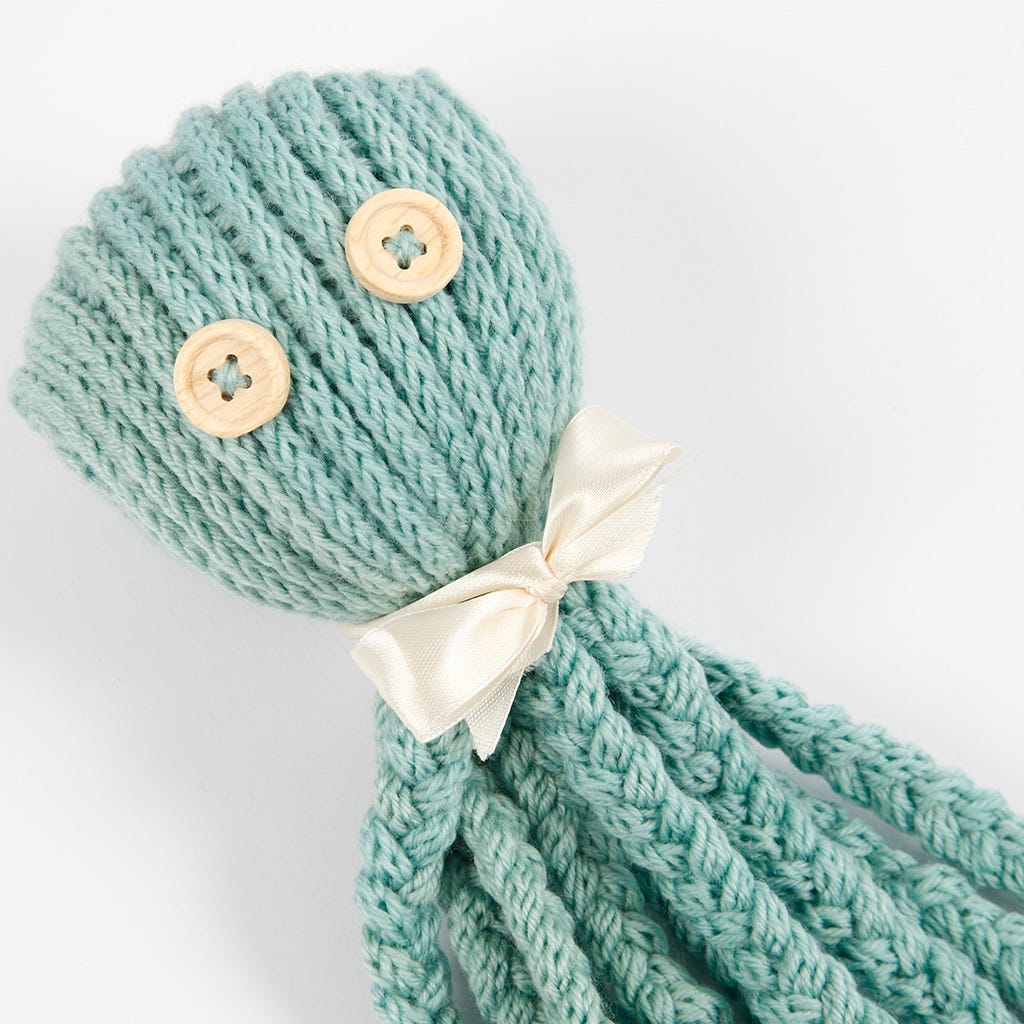 13
Tie satin ribbon around the octopus's neck.
I'm shopping as
b2c incl. tax
b2b excl. tax
b2g excl. tax
Go back
I'm shopping as
Continue as guest
Copyright © 2013-present Magento, Inc. All rights reserved.