A Keyring Fob from a Leather Cord with painted wooden Beads
A Keyring Fob from a Leather Cord with painted wooden Beads
This keyring fob is made from a leather cord, decorated with various large beads. Some are made from untreated wood and some are painted with Art Metal paint in pastel colours. How to do it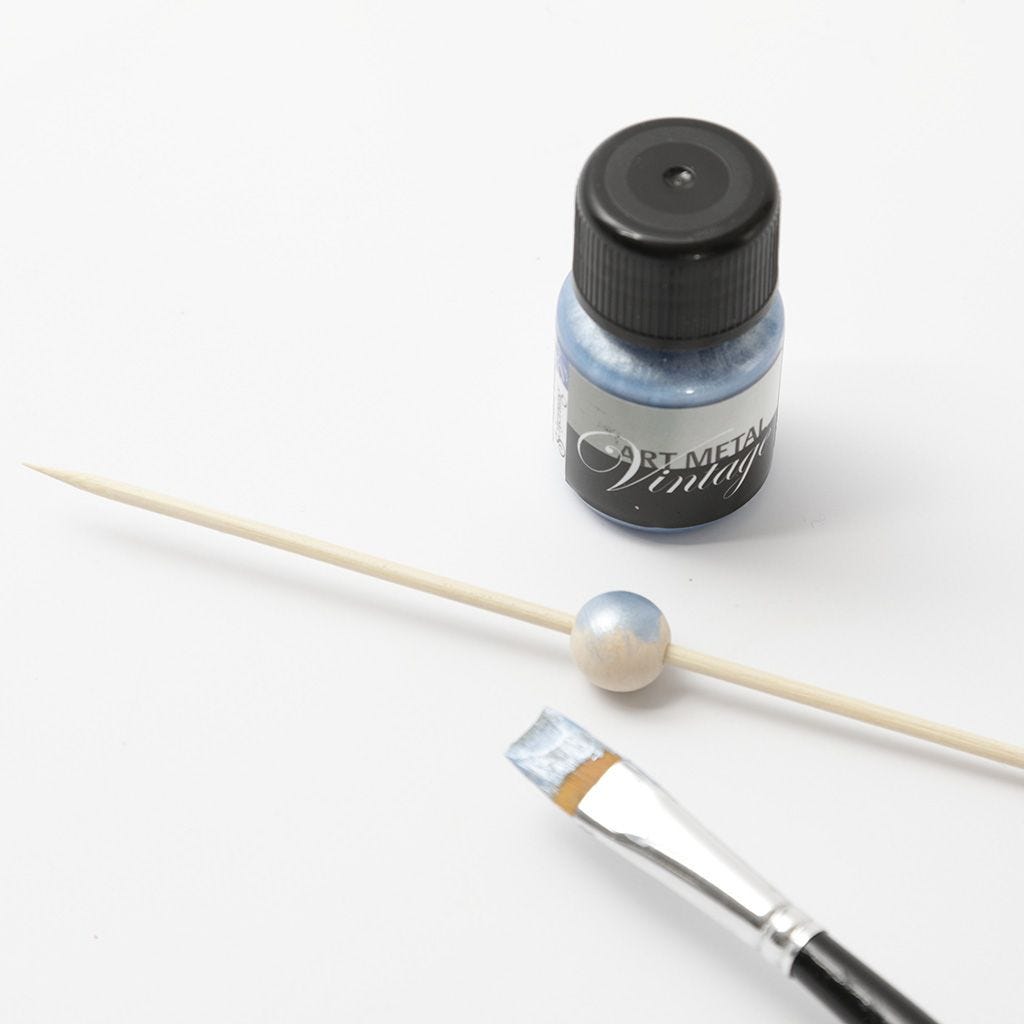 1
Paint some beads with Art Metal paint. Thread each of these onto a flower stick (a helpful tool) and apply two coats of paint to the bead, allowing the paint to dry between each coat.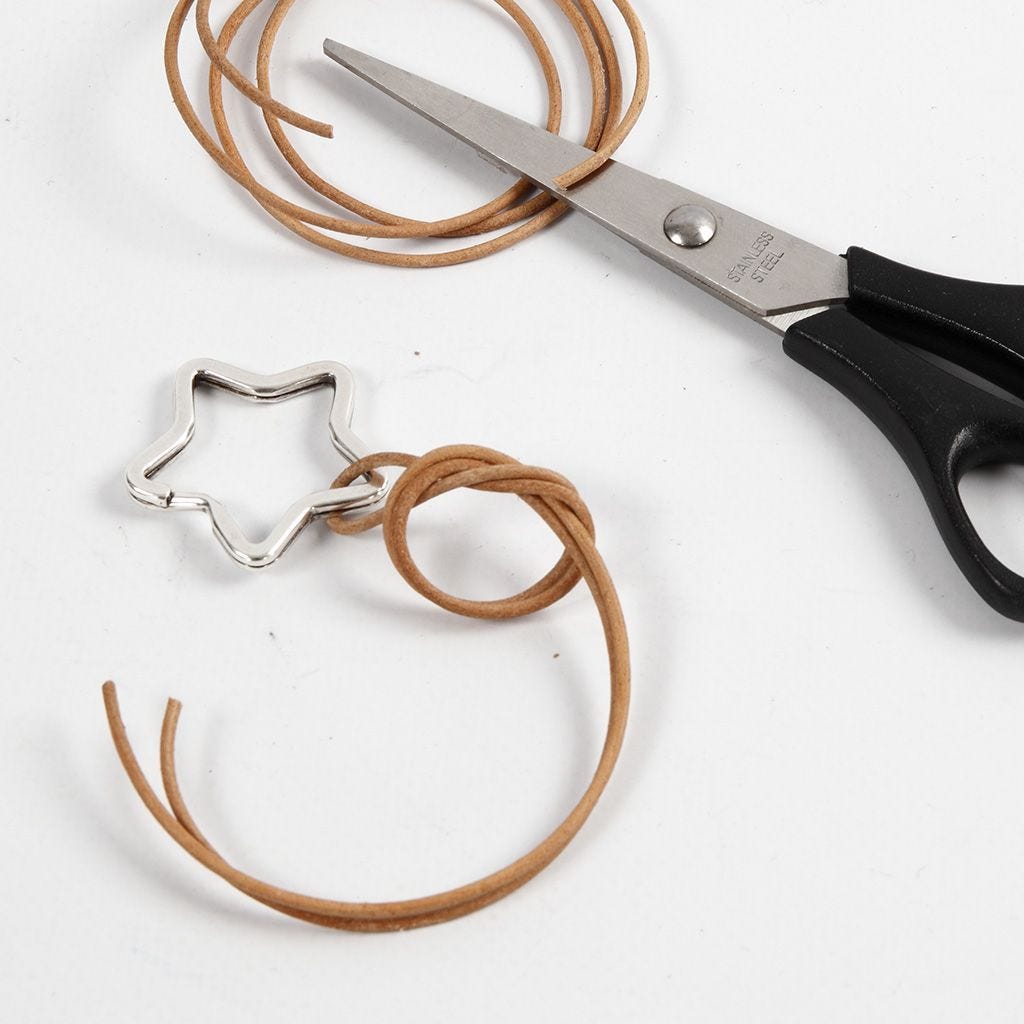 2
Cut a piece of leather cord measuring approx. 30 cm and tie it tightly onto a split ring. Finish with a tight knot as close to the split ring as possible.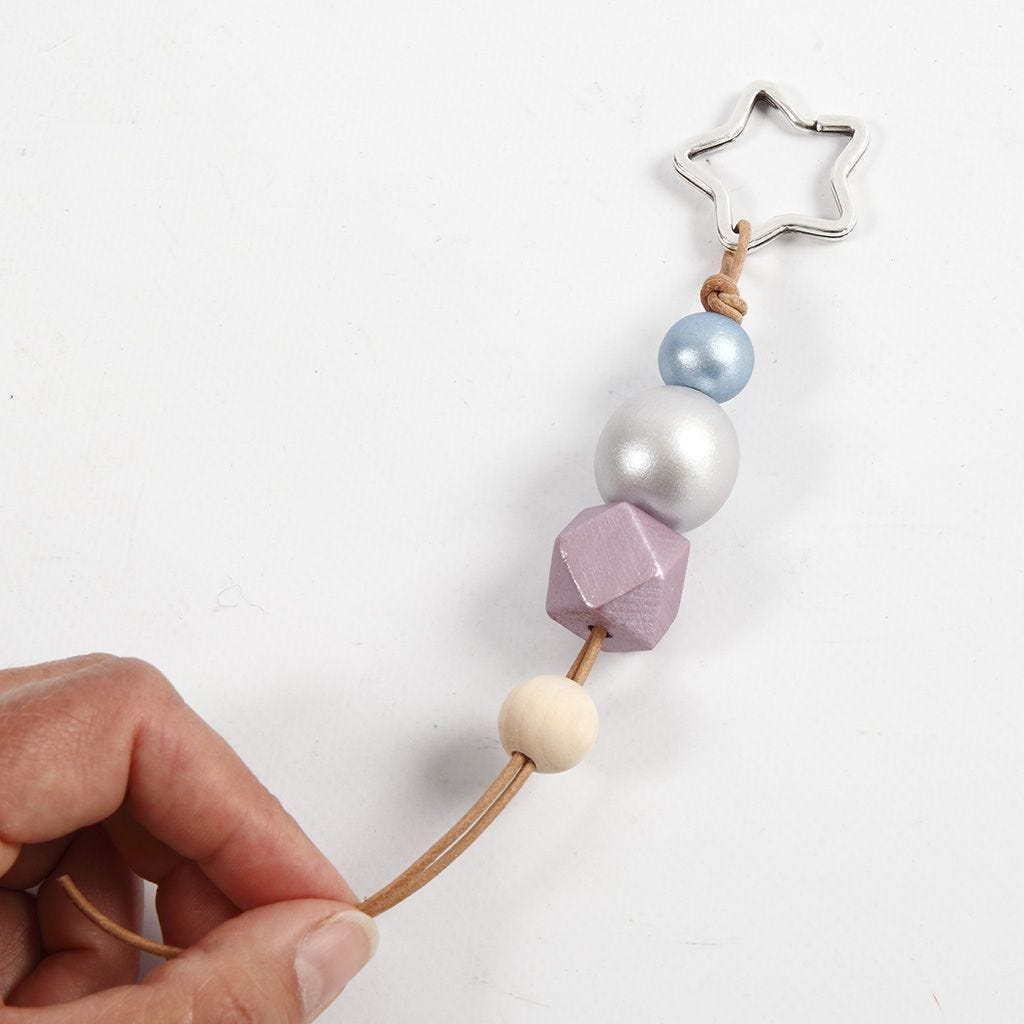 3
Mix the untreated wooden beads with the painted beads and thread them onto the leather cord. Finish with a knot at the bottom and trim the excess cord.
Copyright © 2013-present Magento, Inc. All rights reserved.