A key chain plaited from printed paper with stylish patterns. Attach packaging tape onto the paper, then fold and plait it. How to do it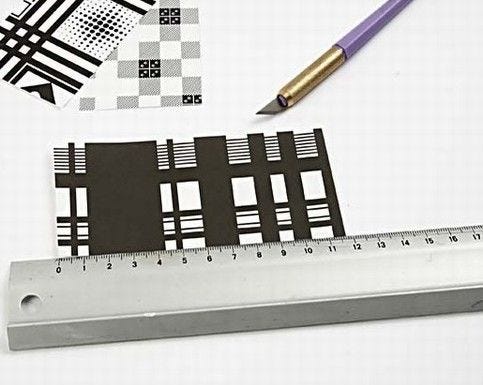 1
Cut pieces of paper measuring 12 x 5.5cm. For this key chain we have used 48 pieces of paper.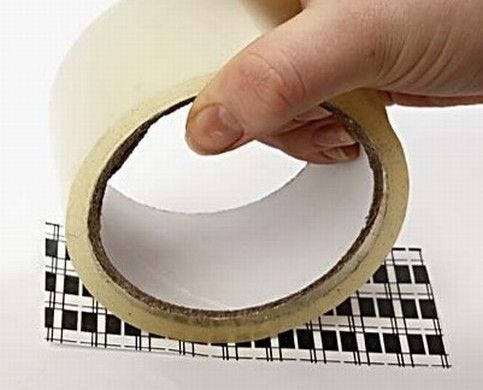 2
Attach clear packaging tape to all the strips of paper.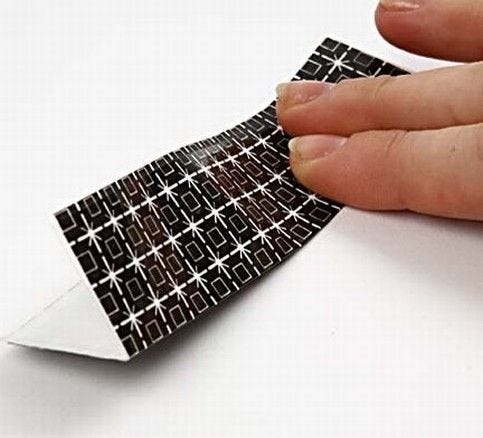 3
Fold lengthwise in the middle with the tape side out and "iron" the fold with a bone folder.
4
Fold the two sides lengthwise to the middle.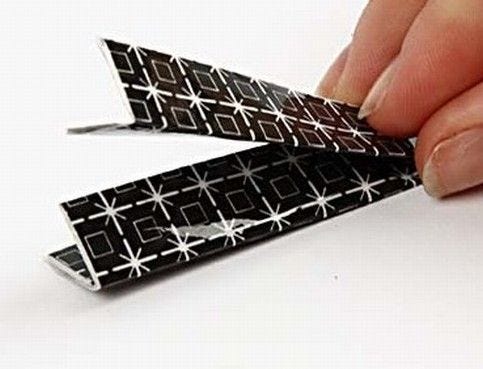 5
Fold together and fold over in the middle.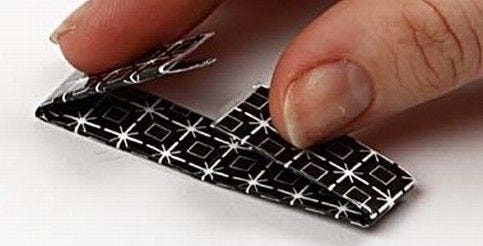 6
Fold the two sides in to the middle. Note that each link has an "easy" and a "difficult" side. On the "easy" side there are 4 layers of paper and on the "difficult" side there are 8 layers of paper.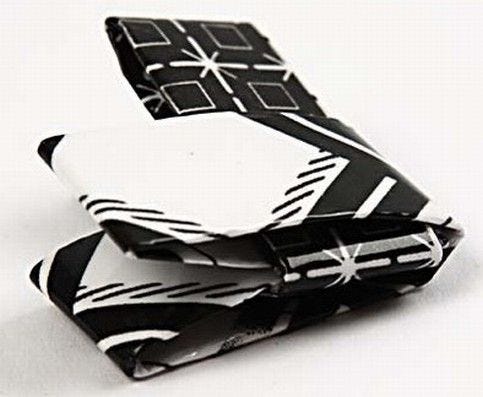 7
Insert one link into another link from the easy side.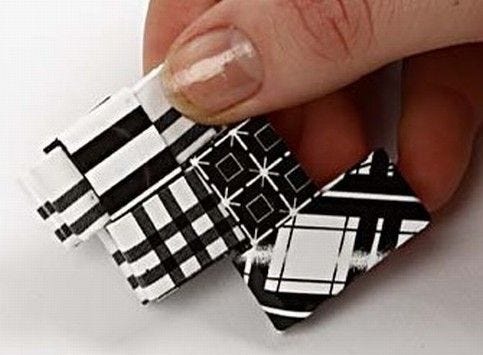 8
Insert the third link from the easy side and continue like this.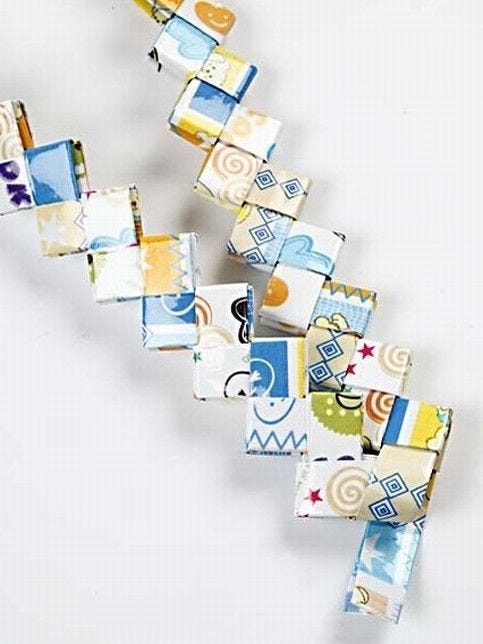 9
After a row with 47 links, close with number 48.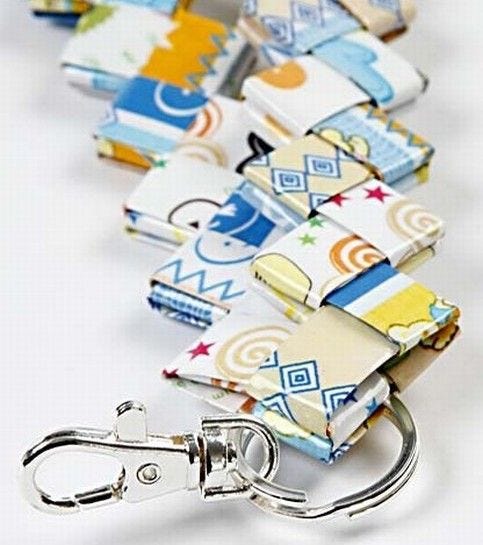 10
Attach a key ring and a swivel clasp.