A Jute Sack with Paverpol
This is made from a jute bag, dipped in Paverpol and dried over a milk carton. When dry, decorate with painted pieces of jute and glue on laser-cut reindeer.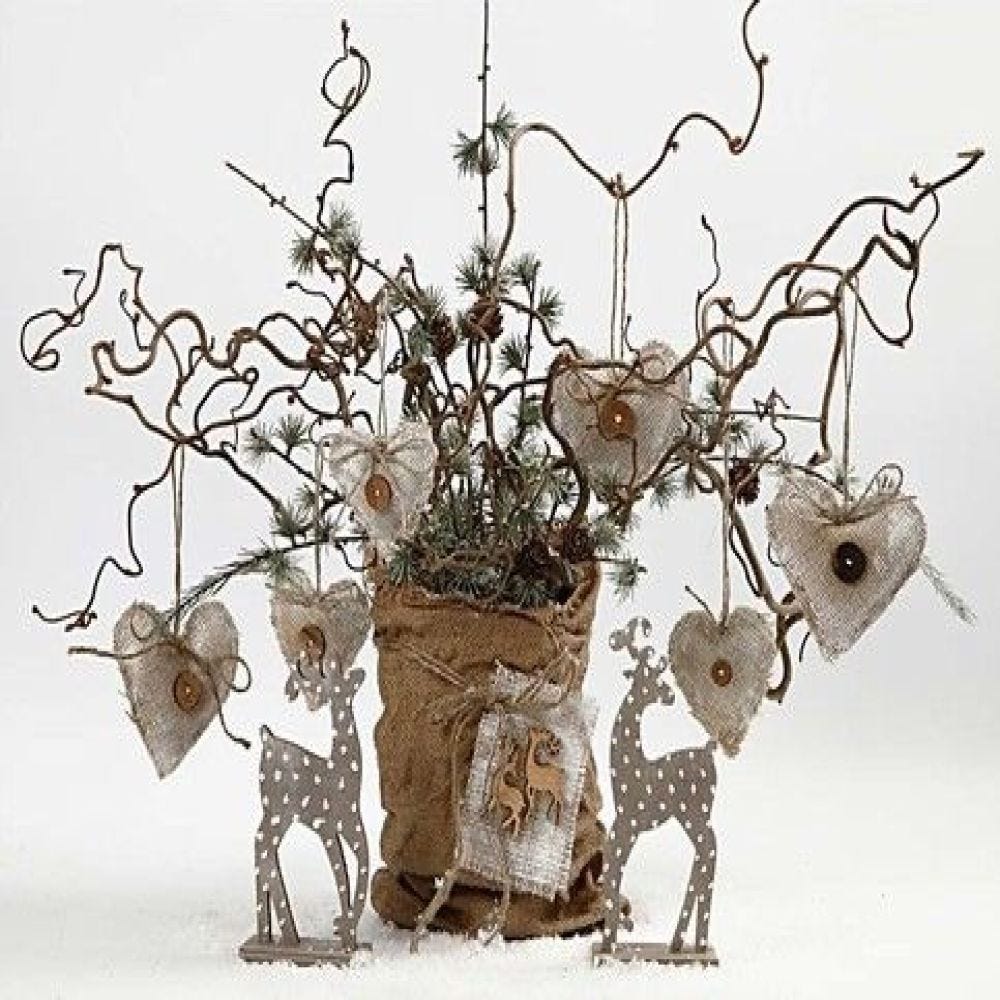 How to do it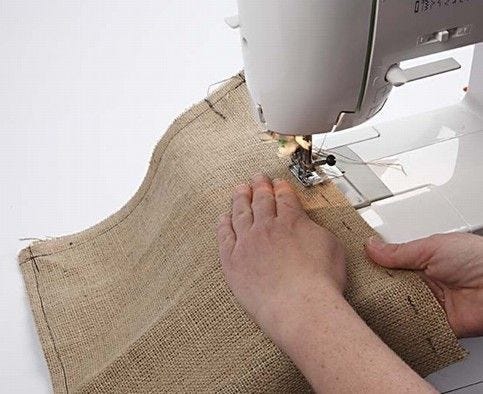 1.
Cut two pieces of jute in A4 size. Sew the bag together on three sides.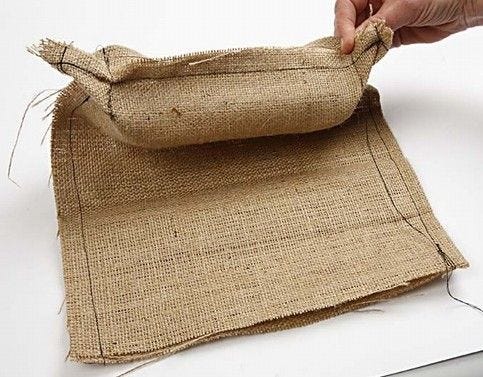 2.
Sew across the bottom corners. Turn the bag inside out.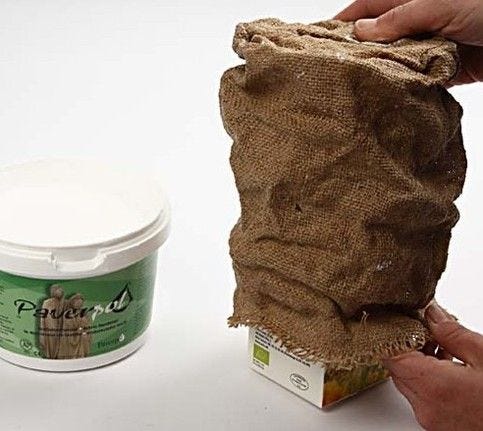 3.
Massage Paverpol into the jute bag and leave it to dry over a milk carton or a vase. Adjust the form so it frays and bends in all the right places.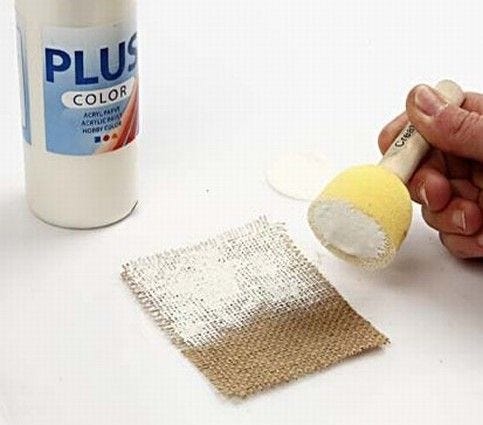 4.
Dab a small piece of jute with Plus Color. Leave it to dry.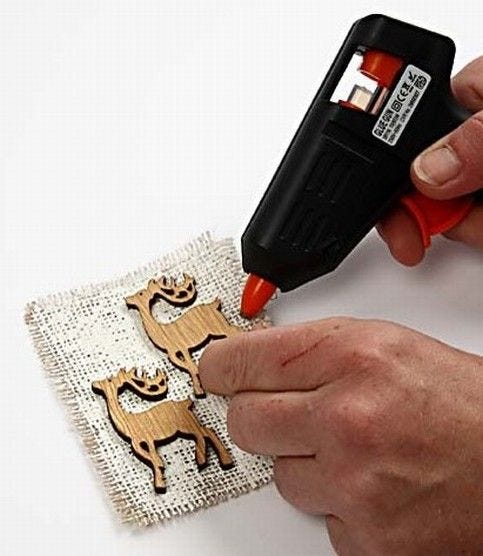 5.
Glue on laser-cut figures.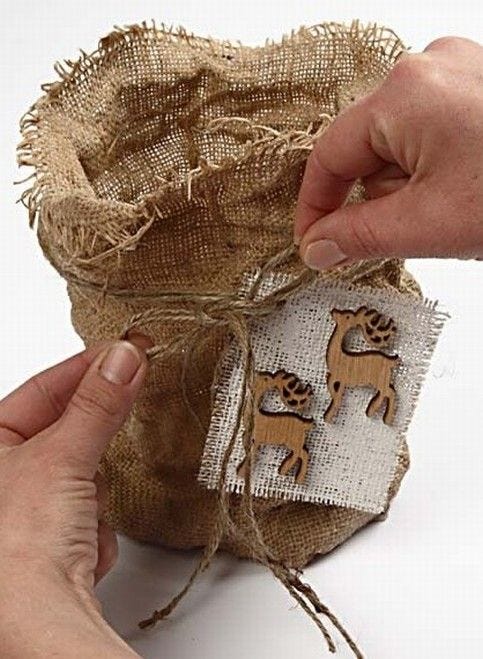 6.
Finally gather the bag with natural twine.