A Jewellery Box decorated with Pearl Clay
This jewellery box is covered with Pearl Clay. These beads stick to papier-mâché and wood and are decorated in various patterns.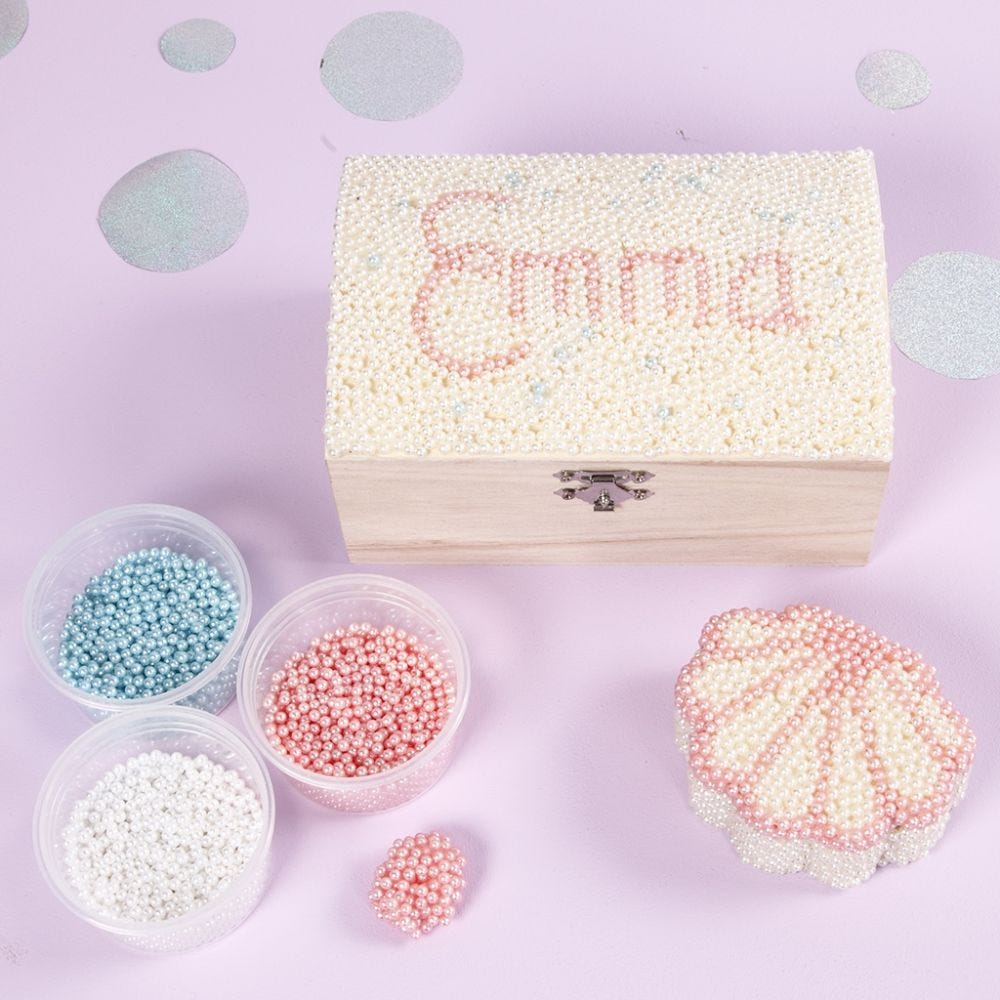 How to do it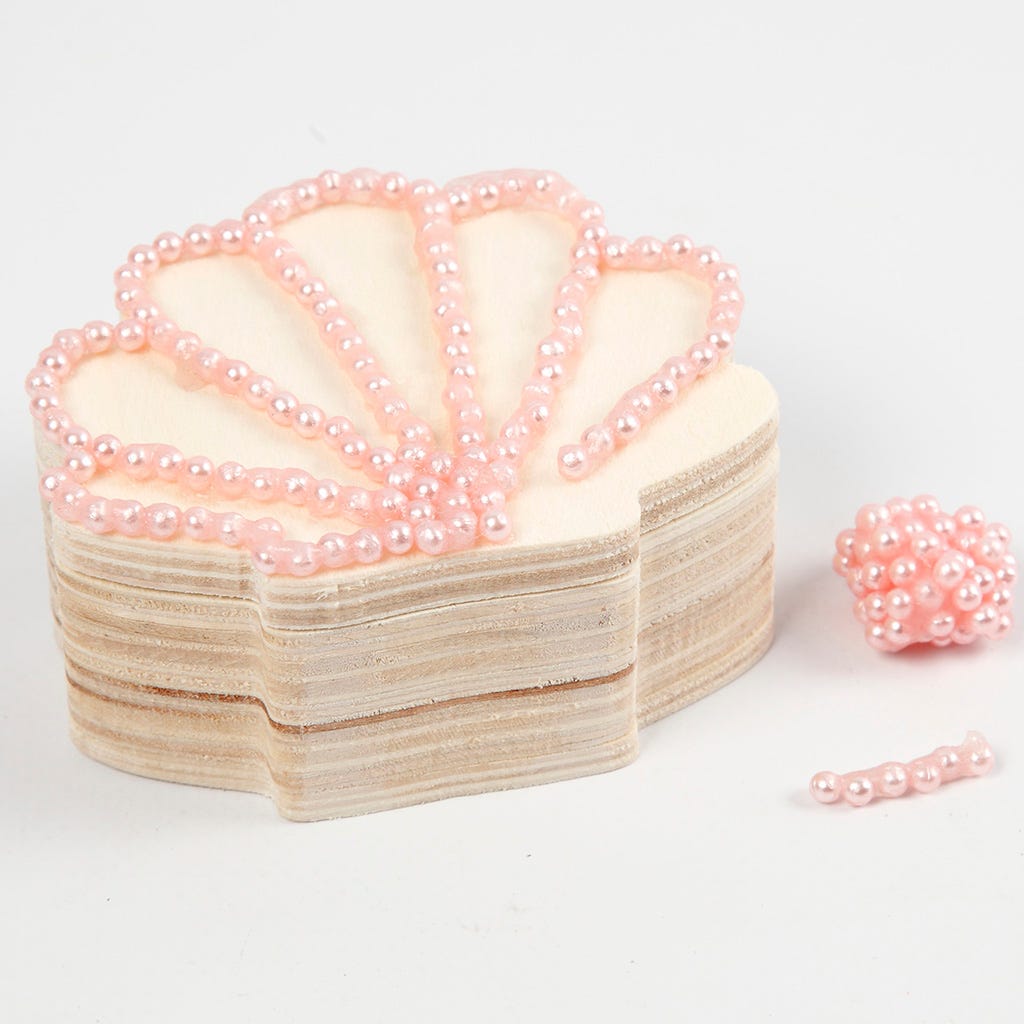 1
Mix the beads with the modelling gel which is included and cover the seashell-shaped jewellery box. Here the beads are arranged in rows, creating a pattern.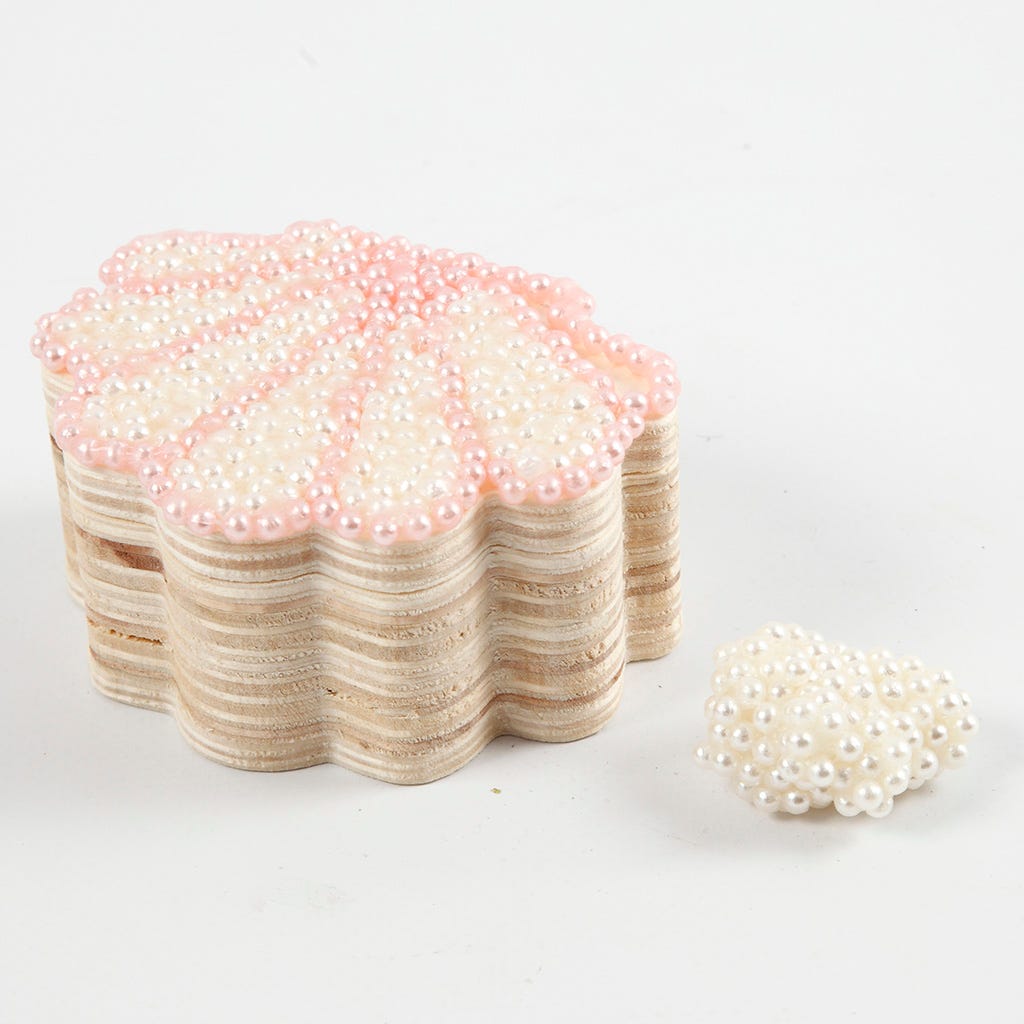 2
Fill in the space between the pattern with Pearl Clay in a different colour.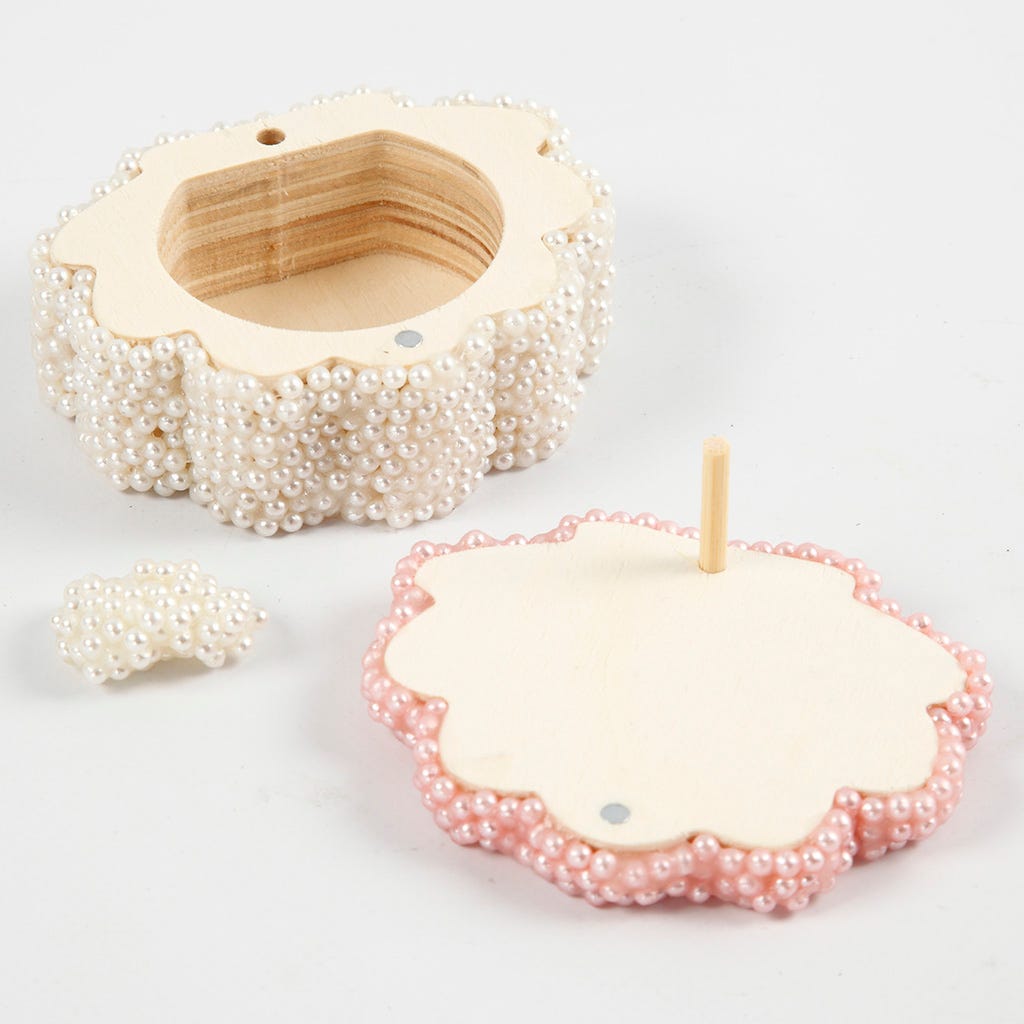 3
You may cover the sides of the jewellery box, but make sure not to get too close to the edge, in order to be able to open and close the box.