A Jellyfish from a Rice Paper Lamp and Tulle decorated with Stickers
A Jellyfish from a Rice Paper Lamp and Tulle decorated with Stickers
Transform a rice paper lamp into a dreamy jellyfish with tulle tentacles lit by battery-powered LED lights. How to do it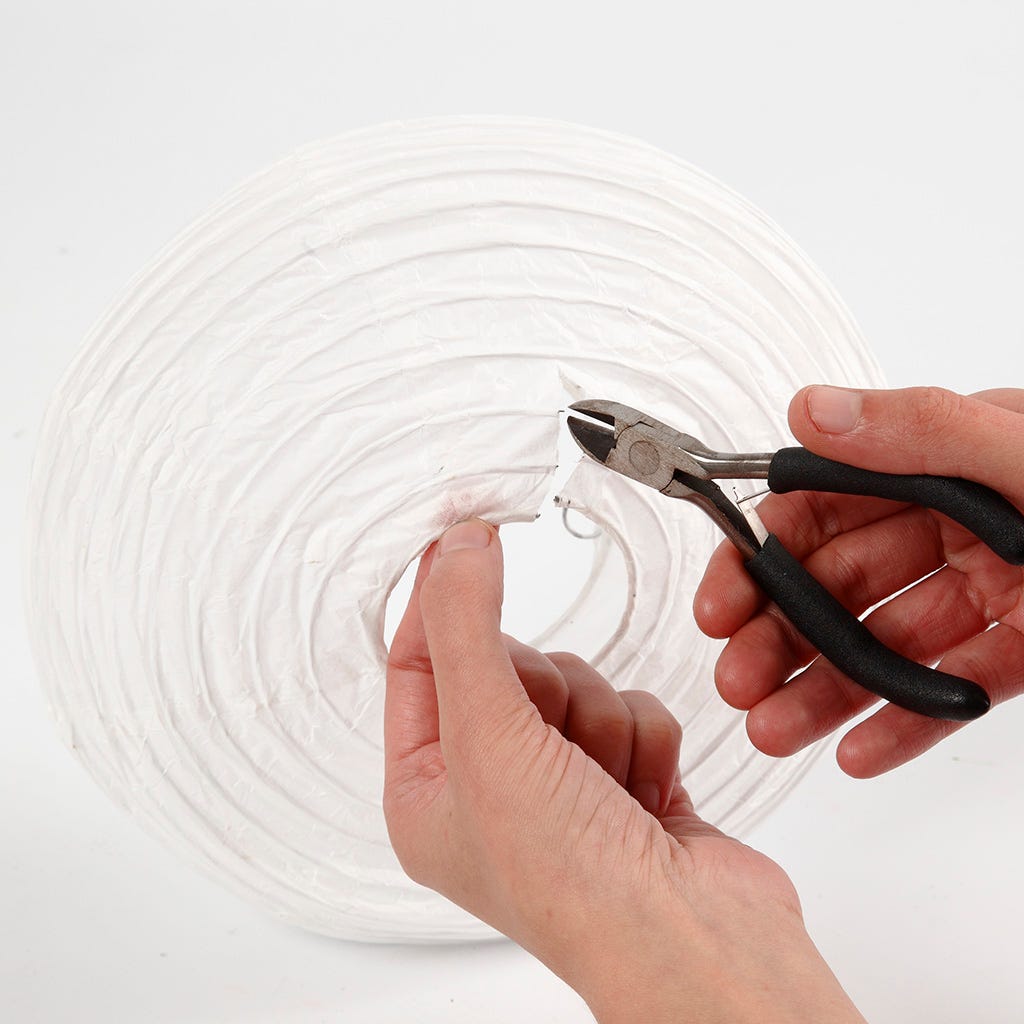 1
Cut off the bottom three rings of the lamp using pliers.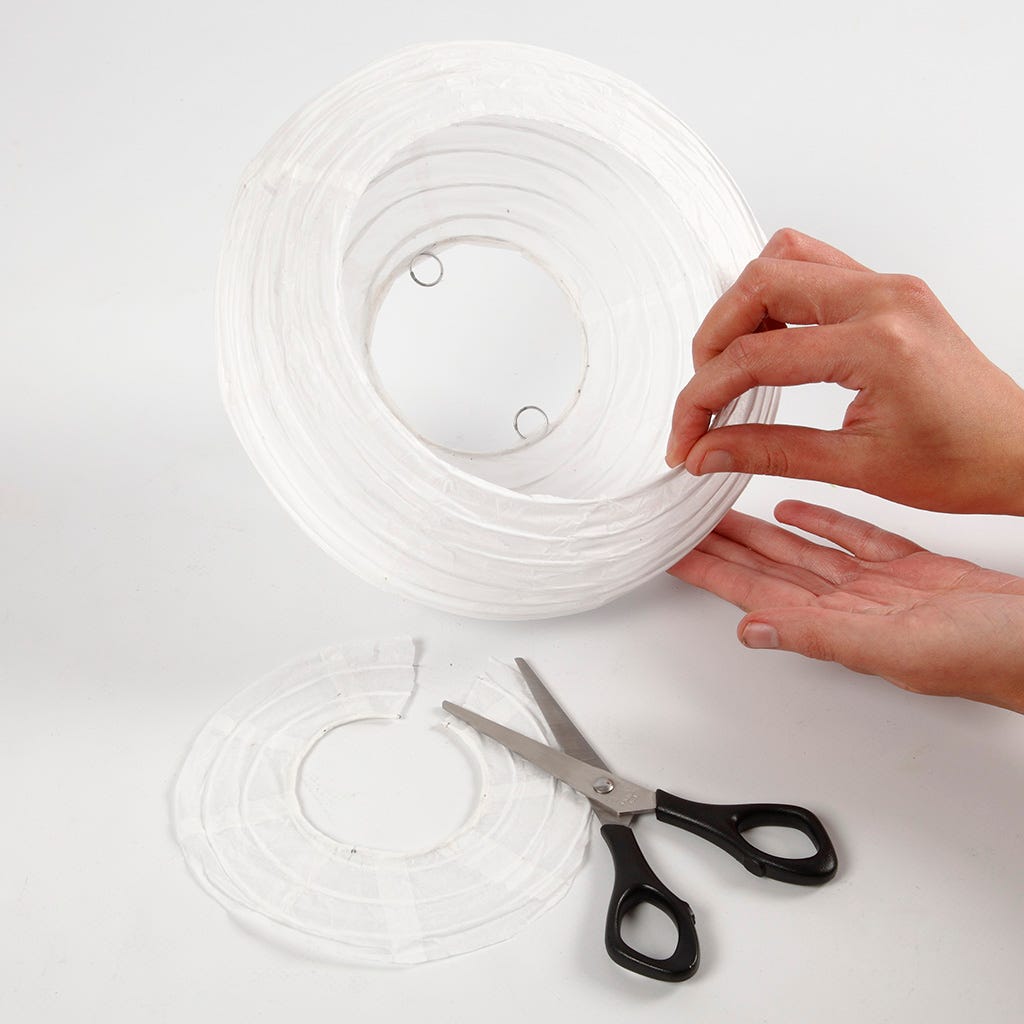 2
Now cut along the ring and fold the excess rice paper around the ring to conceal it.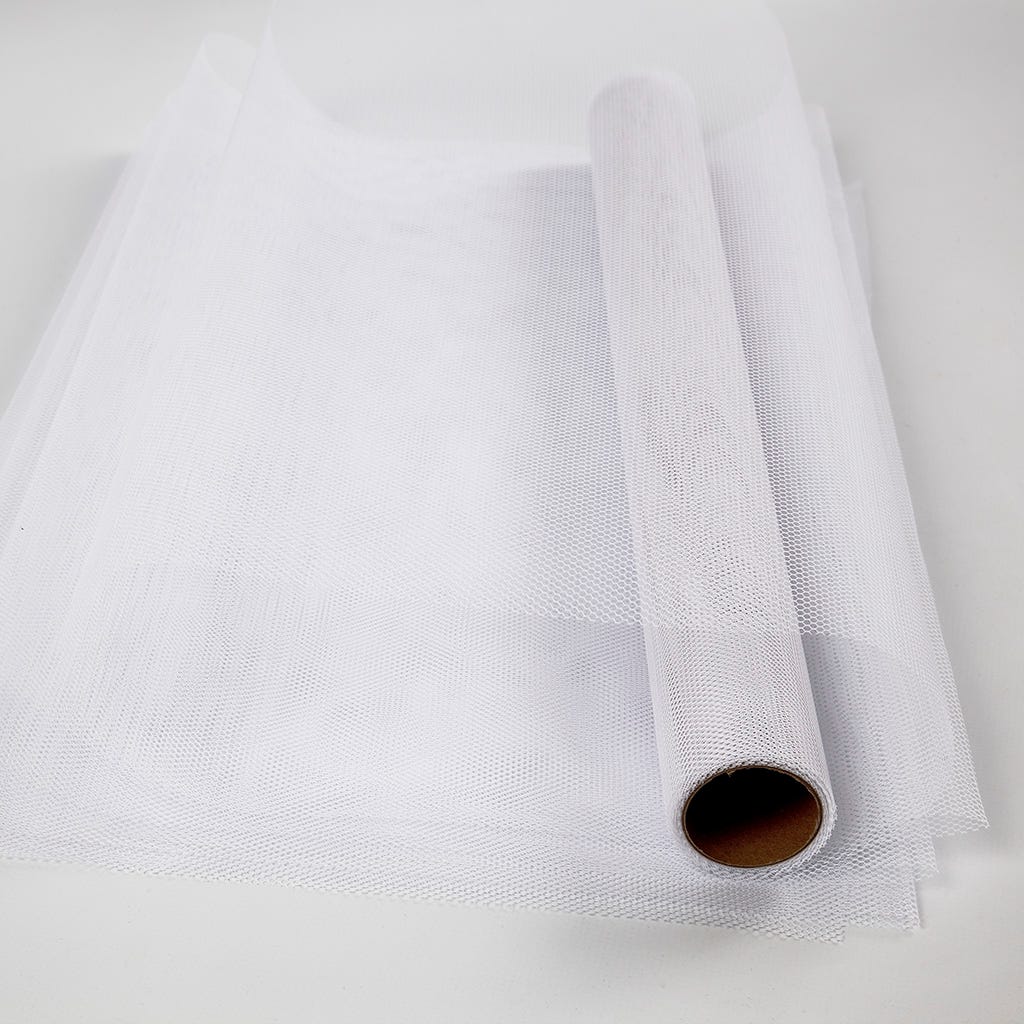 3
Place layers of tulle on top of each other. The more layers of tulle, the fuller the jellyfish. Here we have used six layers.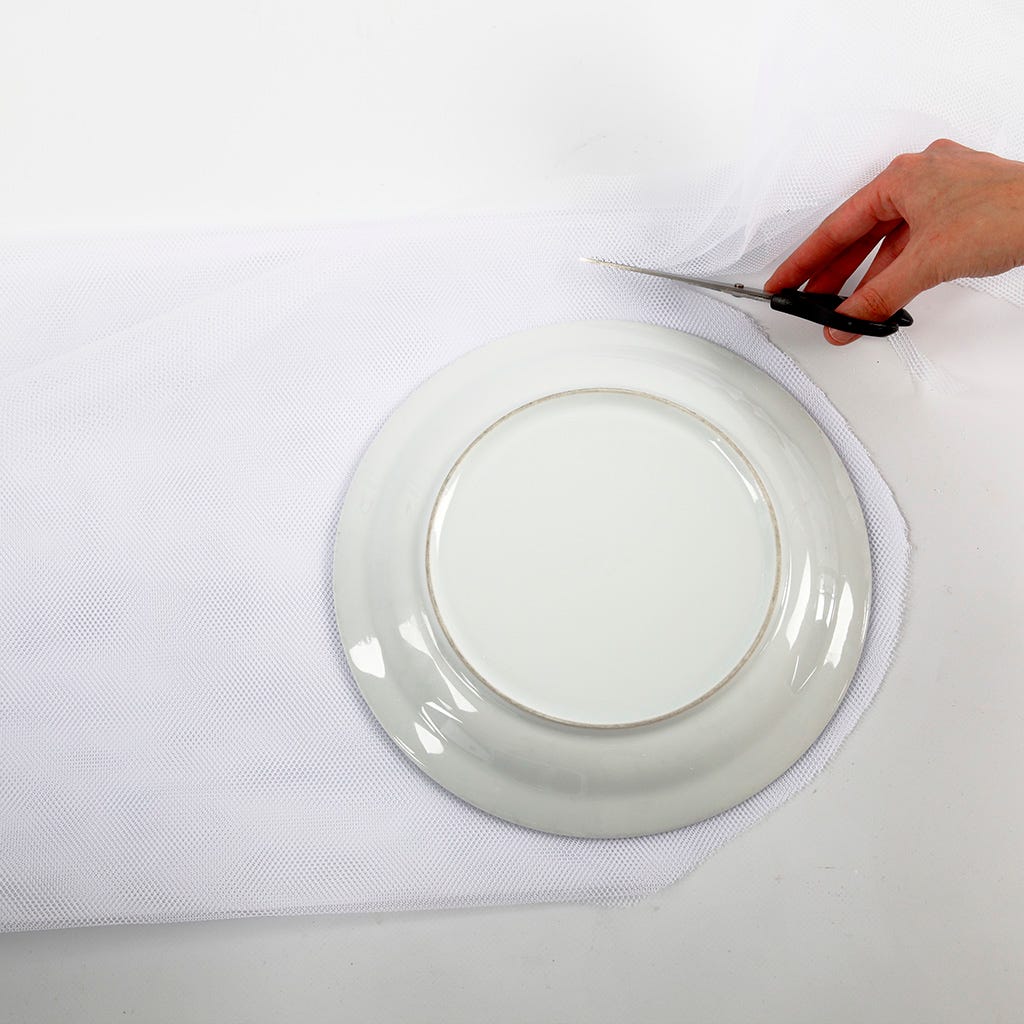 4
Place a plate on top of the tulle to keep it in place and cut around the plate.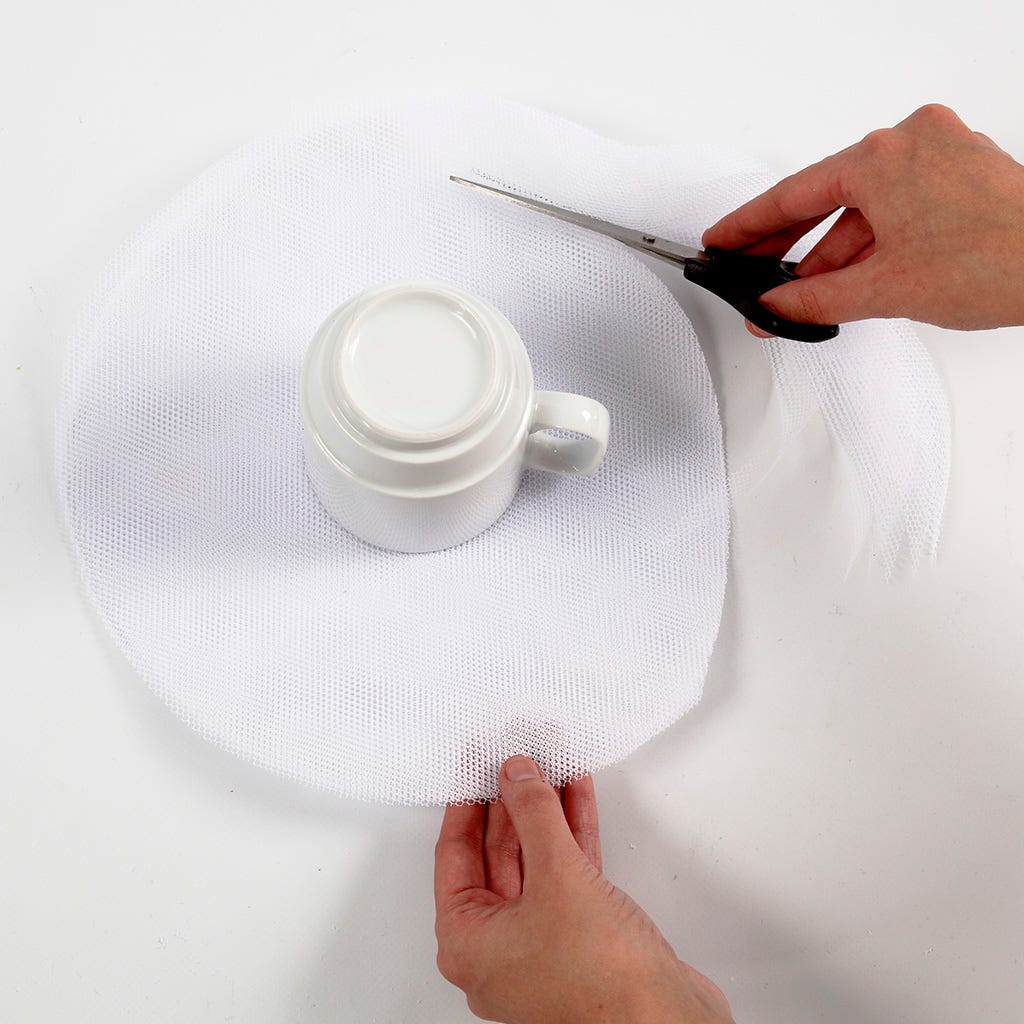 5
Place a mug in the middle of the tulle circle and cut along the edge of the circle all the way round gradually towards the middle, making a spiral.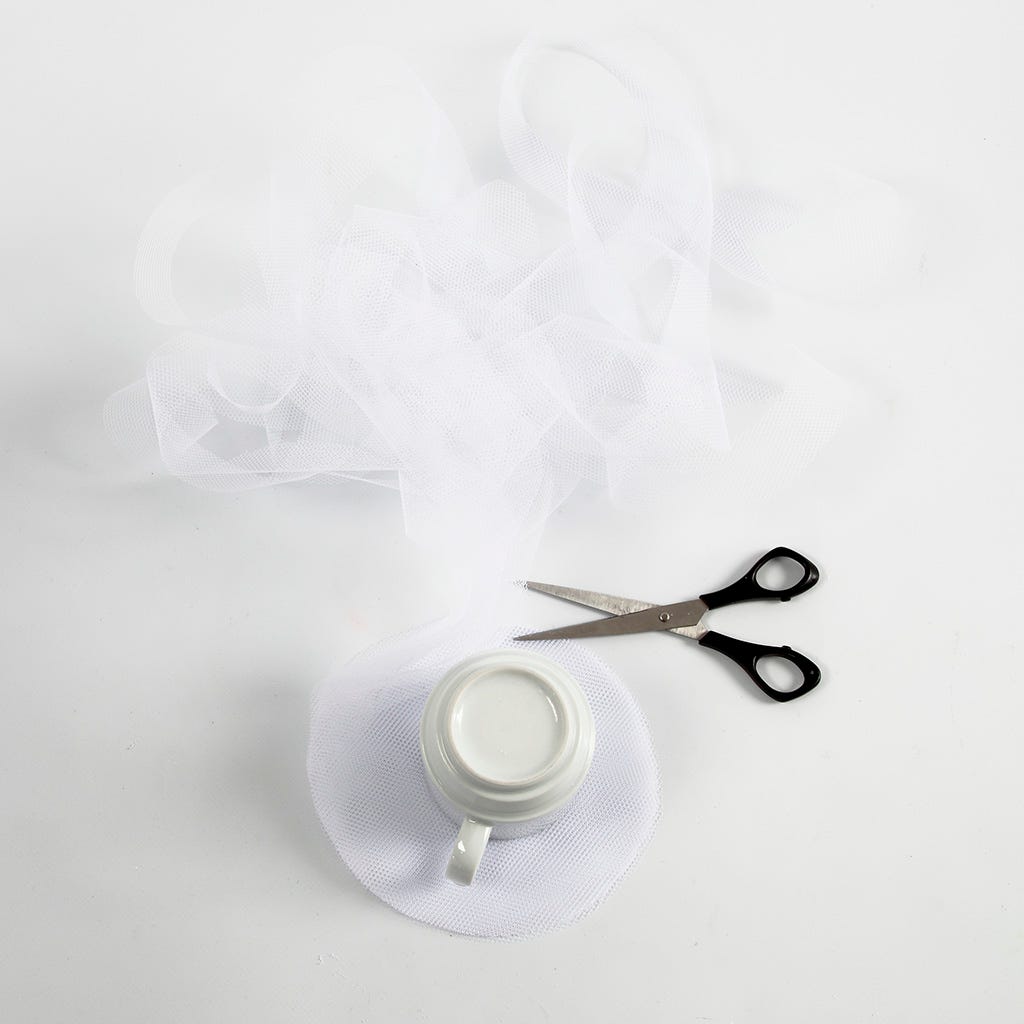 6
The tulle curls up gradually by itself as the spiral grows longer.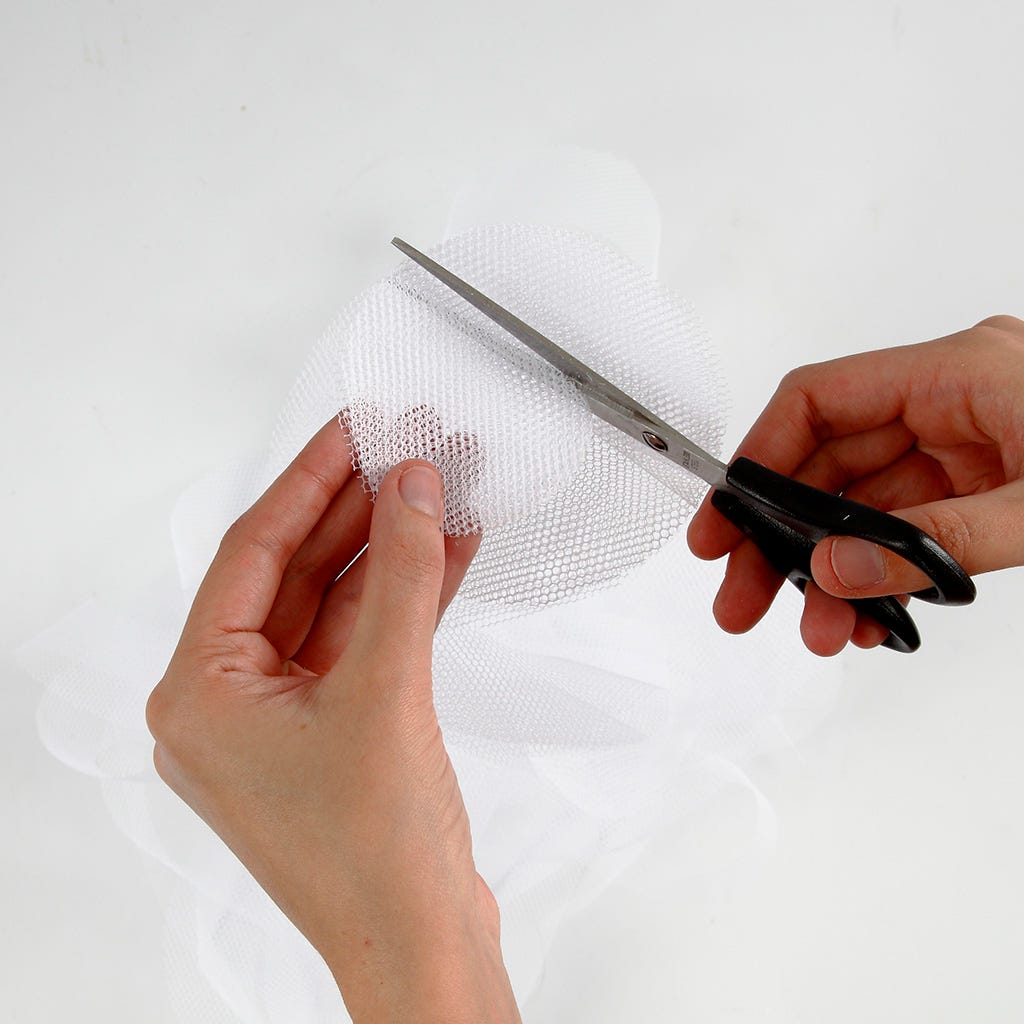 7
Continue to cut the spiral until you run out of tulle.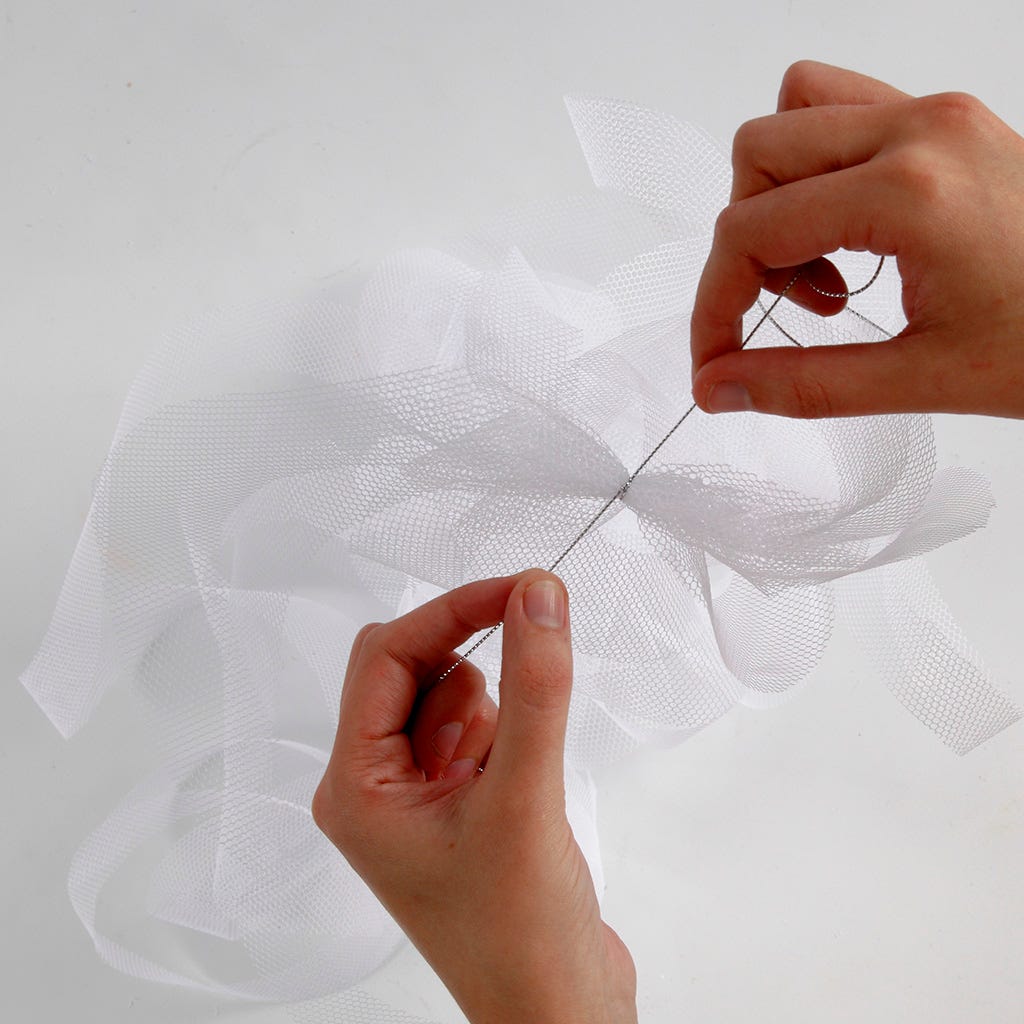 8
Gather all the layers of tulle strips and find the middle. Tie a 3 meter piece of string around the middle and finish with a knot.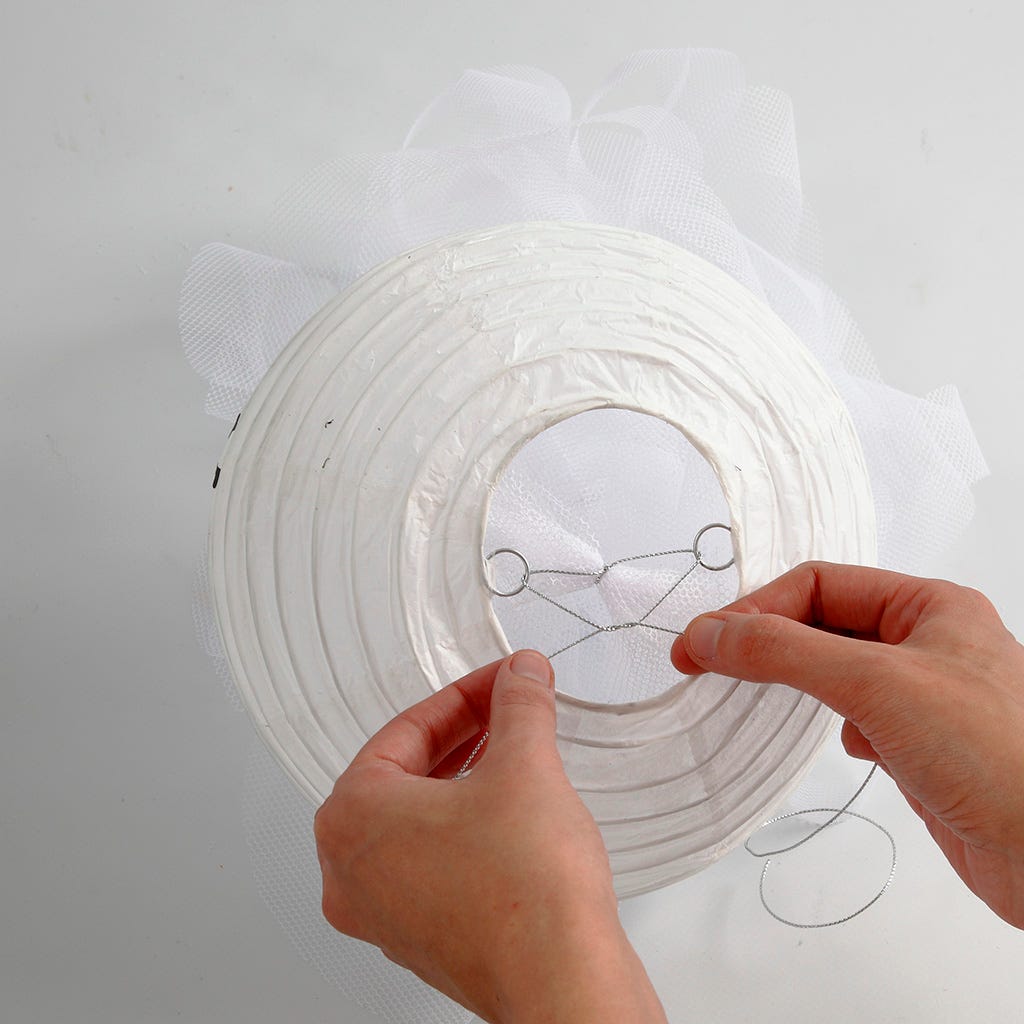 9
Feed each end of the string through the loops at the top of the lamp. The tulle now hangs down through the lamp.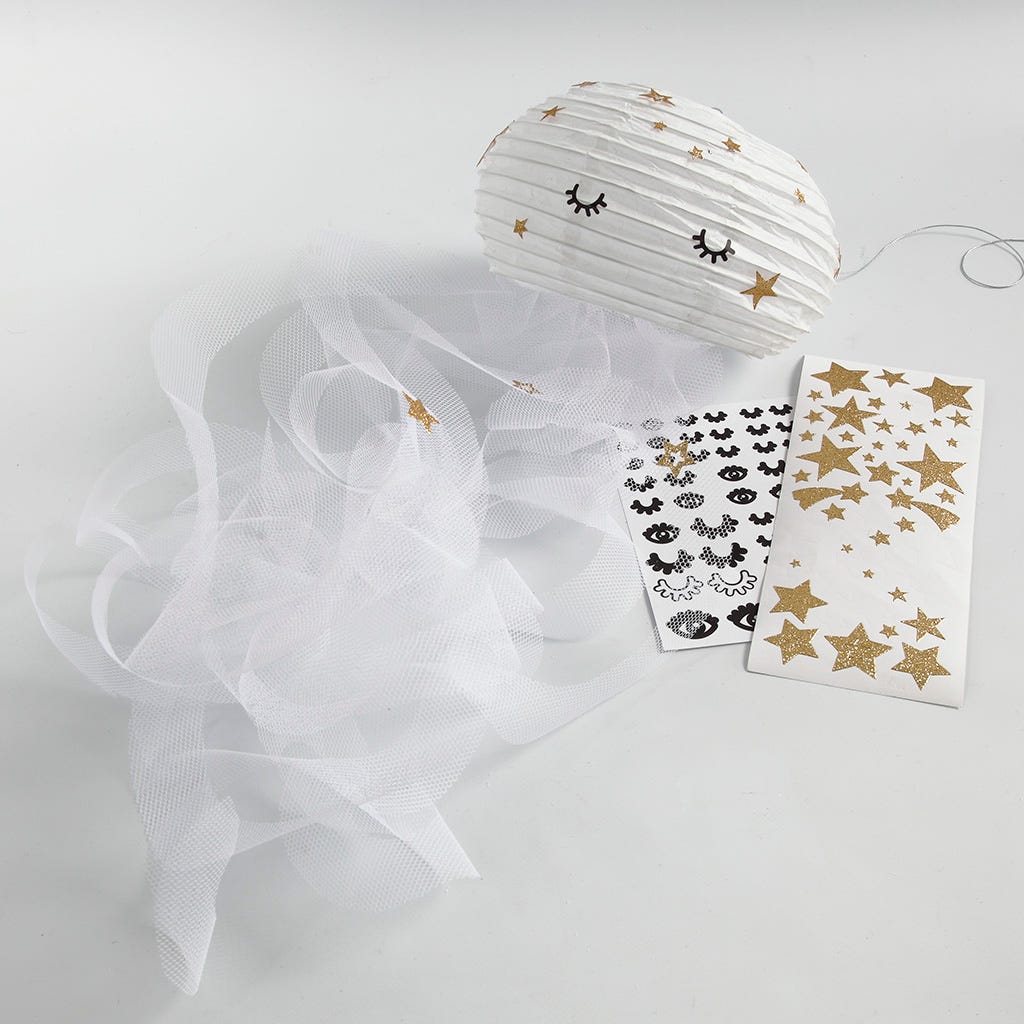 10
Cut the tulle at a suitable length. Attach sticker eyes and stars onto the lamp shade and the tulle.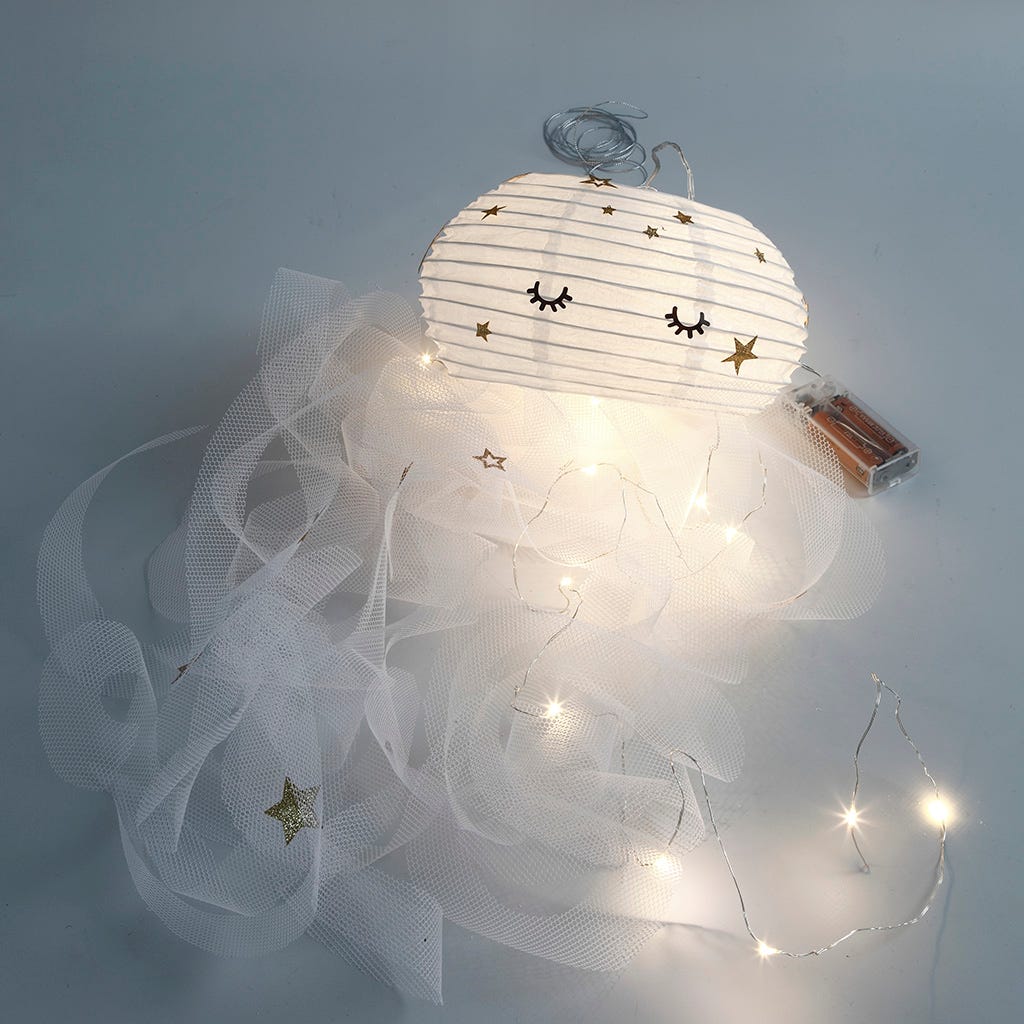 11
Insert battery-powered LED lights inside the lamp shade. You may wrap the wire around the string.
Copyright © 2013-present Magento, Inc. All rights reserved.