A House-shaped Shelving System with Decoupage and small Rails
A House-shaped Shelving System with Decoupage and small Rails
This house-shaped shelving system is primed with white paint and then painted with Chalky Vintage Look paint. Some compartments are decorated with design paper and fitted with transverse sticks. How to do it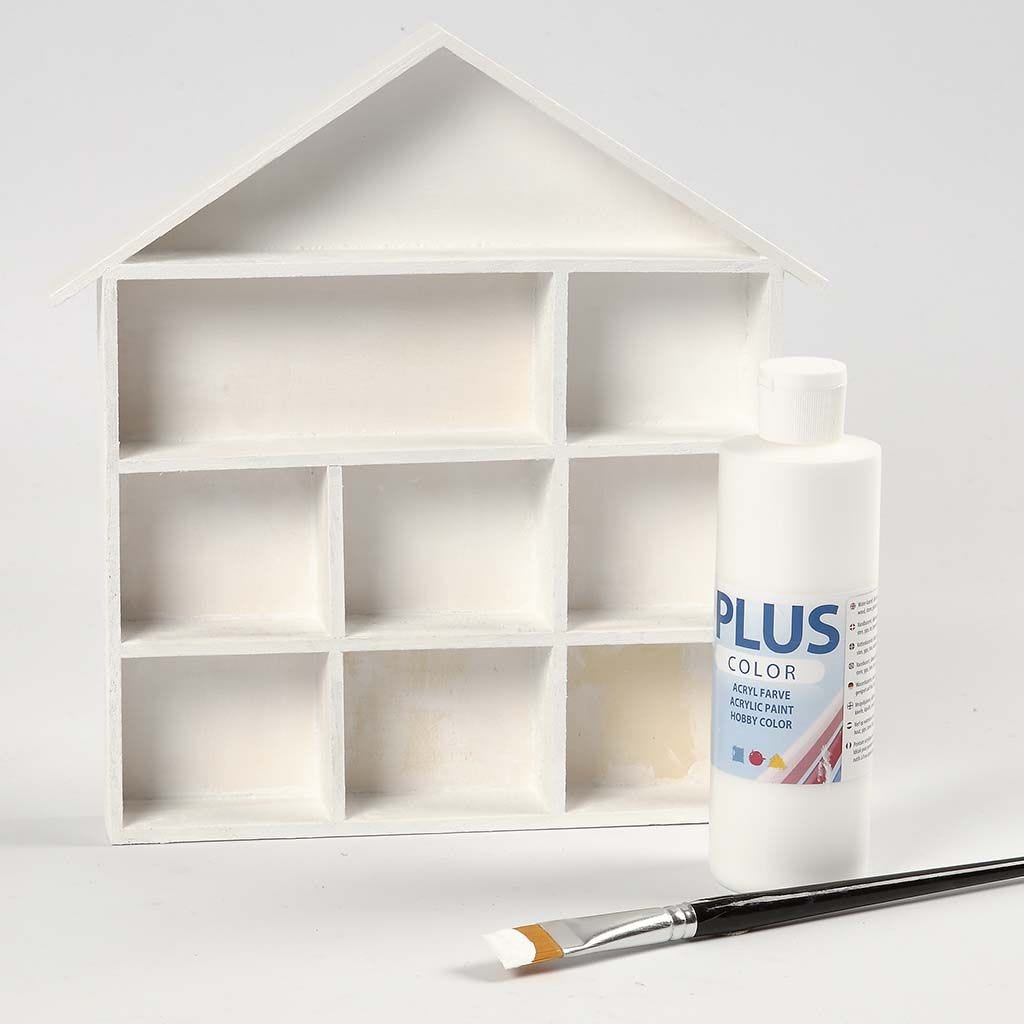 1
Prime the house-shaped shelving system and one or two flower sticks with white Plus Color craft paint. Leave to dry. Paint with Chalky Vintage Look paint and – when dry – sand with sand paper.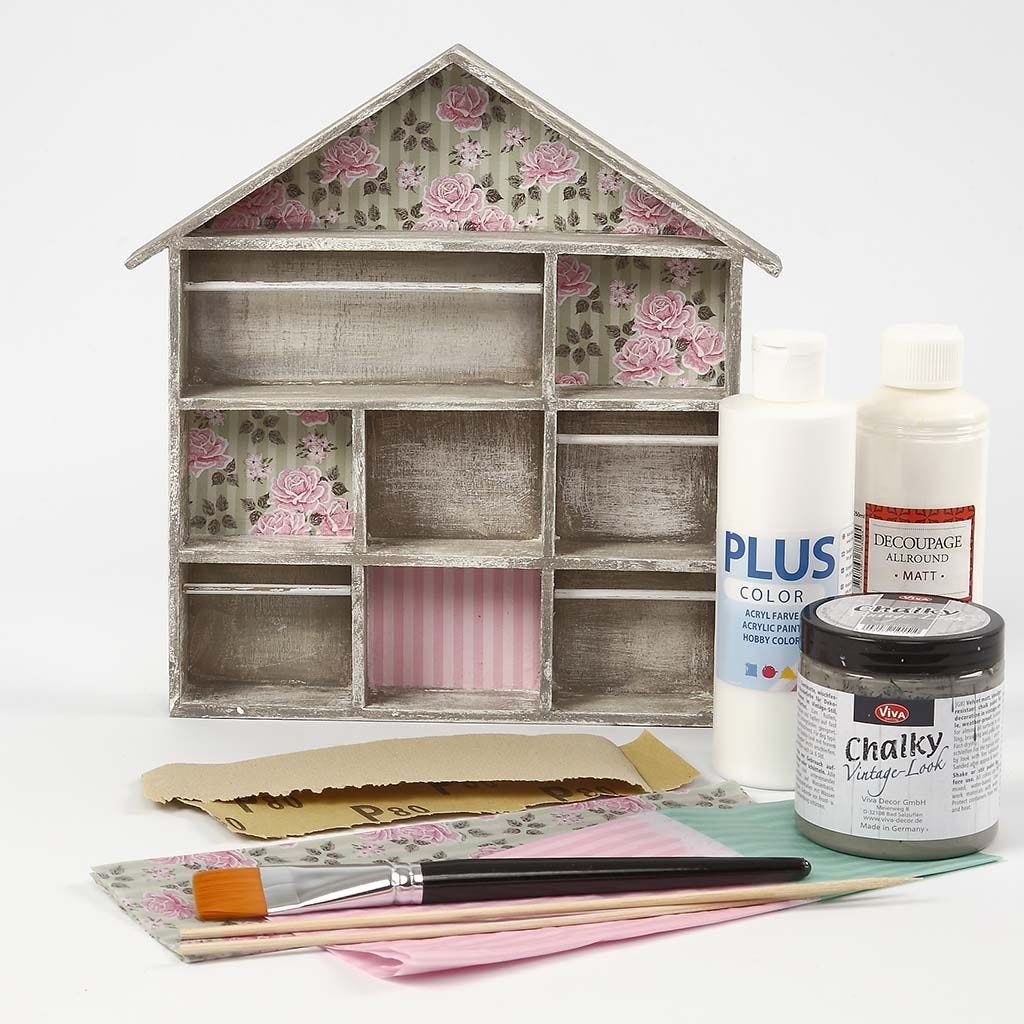 2
Cut the flower sticks to fit the width of your chosen compartments of the shelving system. Fix the sticks in the compartments. You may use a small blob of glue. A TIP! Use the sticks for hanging earrings.