A House-shaped Shelving System decorated with Craft Paint and Collage
A House-shaped Shelving System decorated with Craft Paint and Collage
Cut-outs from magazines/brochures as well as punched-out Color Bar paper designs are glued onto this wooden shelving system which is painted with craft paint. The surface is sealed with a coat of decoupage lacquer. How to do it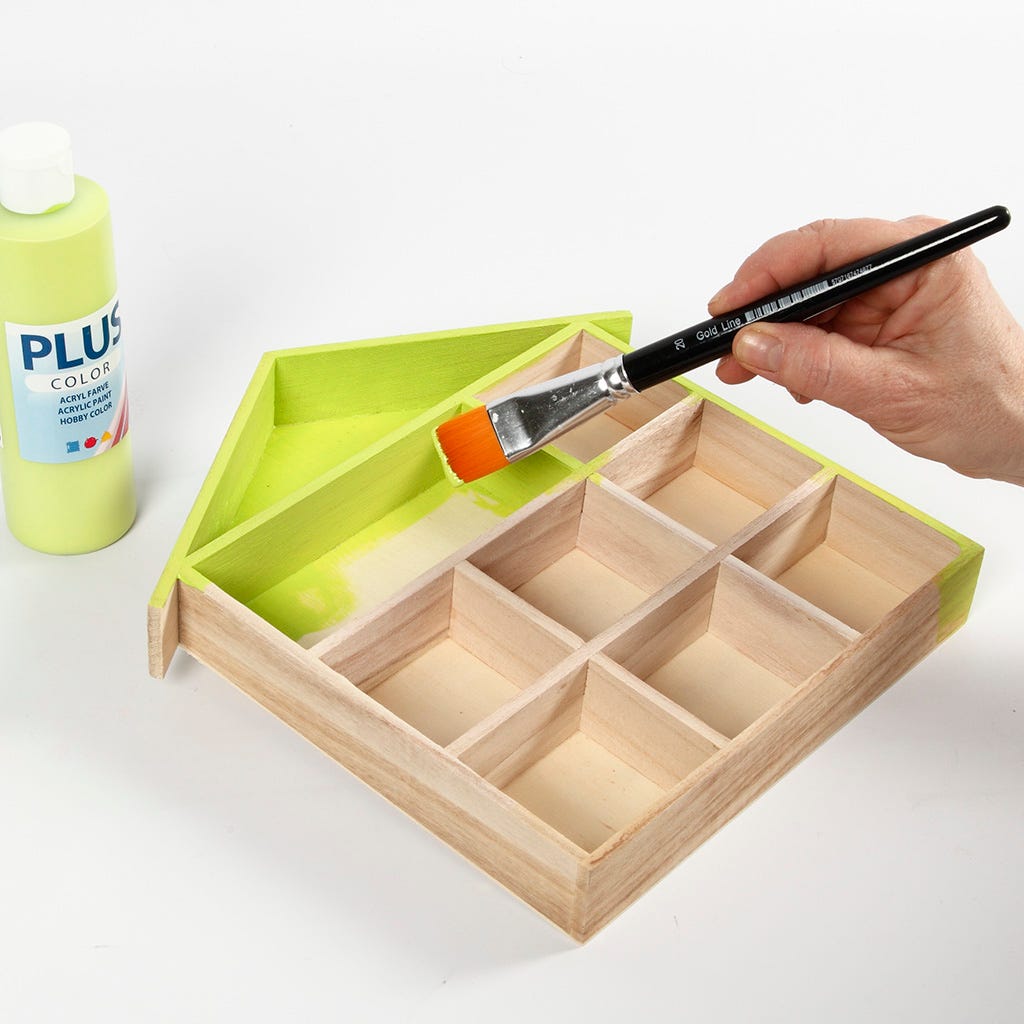 1
Paint the shelving system with craft paint. Leave to dry completely before continuing to the next step.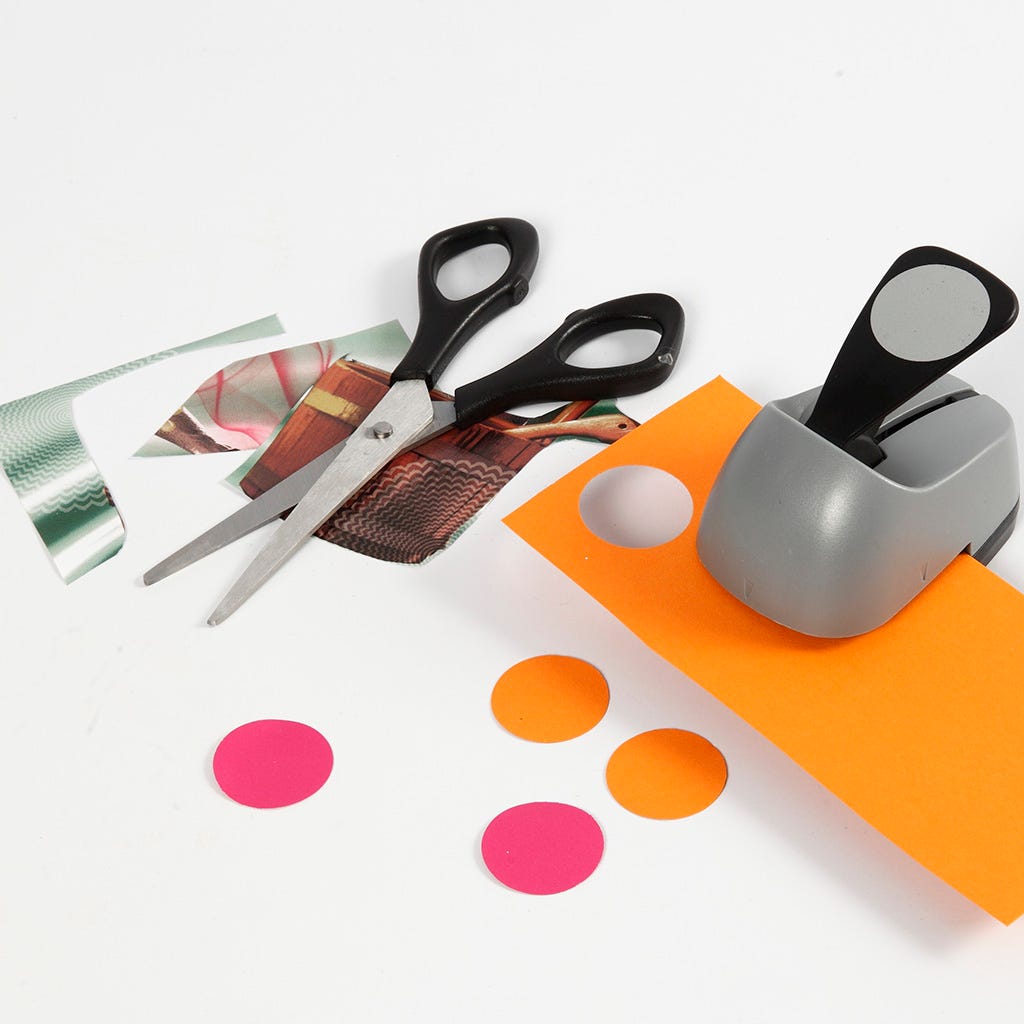 2
Punch and cut out designs from Color Bar paper, magazines and brochures.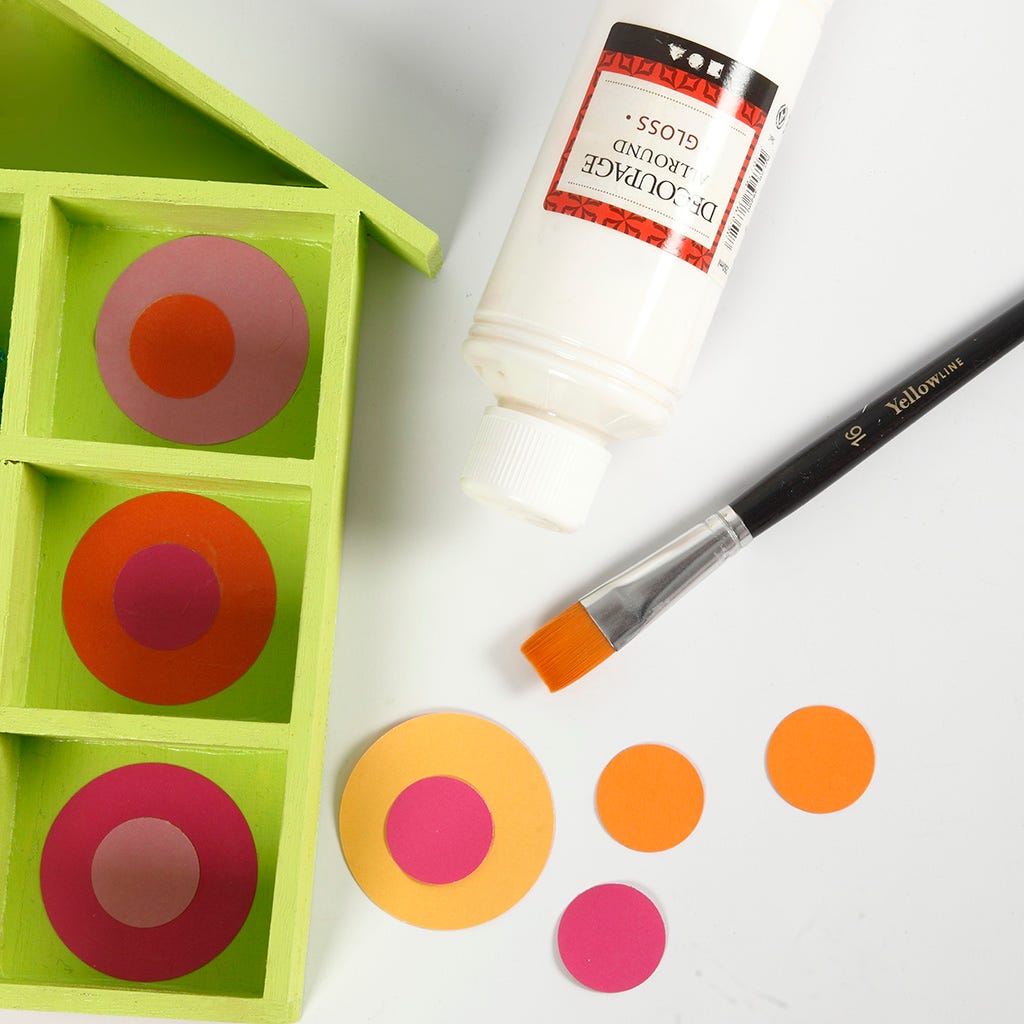 3
Glue designs inside the small compartments using a glue stick. Leave to dry and seal the surface with decoupage lacquer.
Copyright © 2013-present Magento, Inc. All rights reserved.