A homemade stamp printed leaf design on paper
Make your own picture of stamp printed leaves. The designs are transferred onto paper using ink. The picture is then framed using a passepartout frame and hung with poster hangers.
How to do it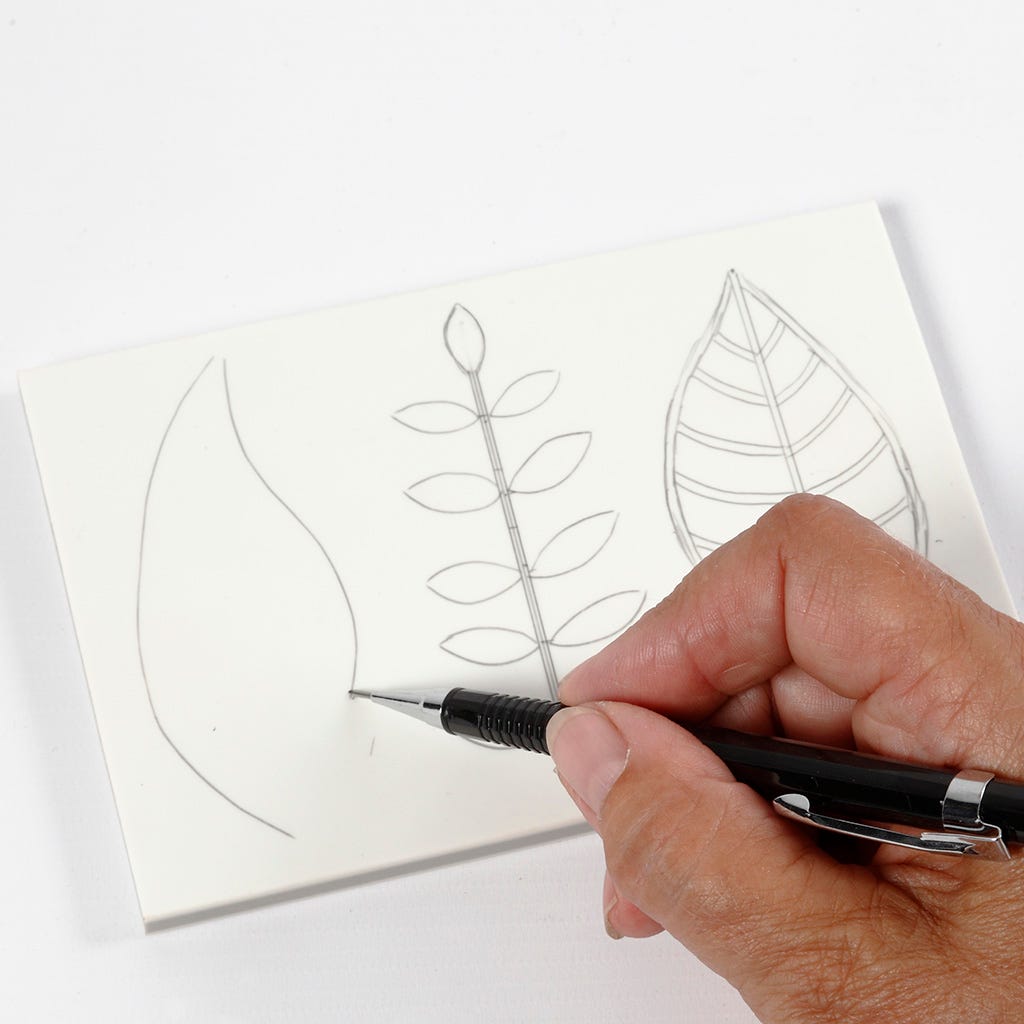 1
Draw your chosen design onto the rubber carving block. Alternatively you may print and use the PDF template which is attached to this idea.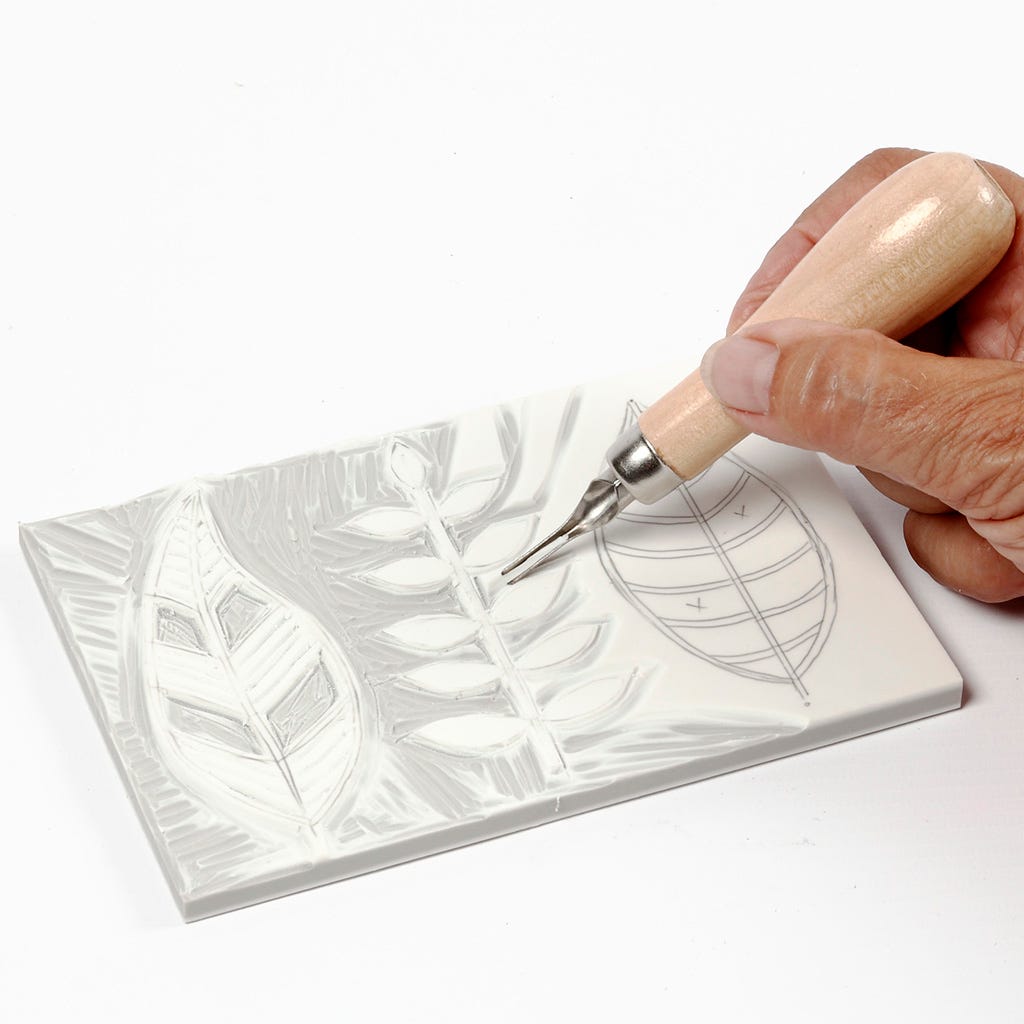 2
Cut away the background around the designs to make raised designs.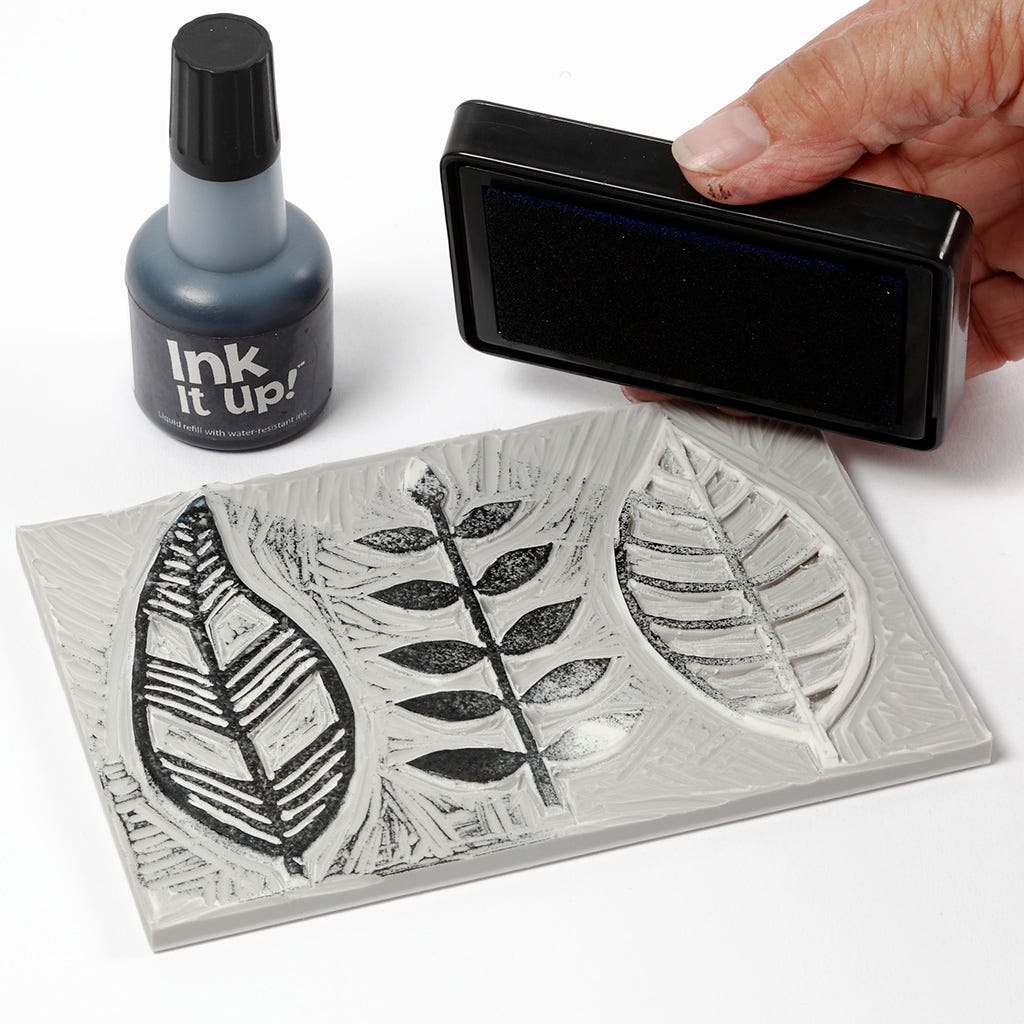 3
Dab an ink pad with ink onto the designs on the rubber carving block until it is completely covered.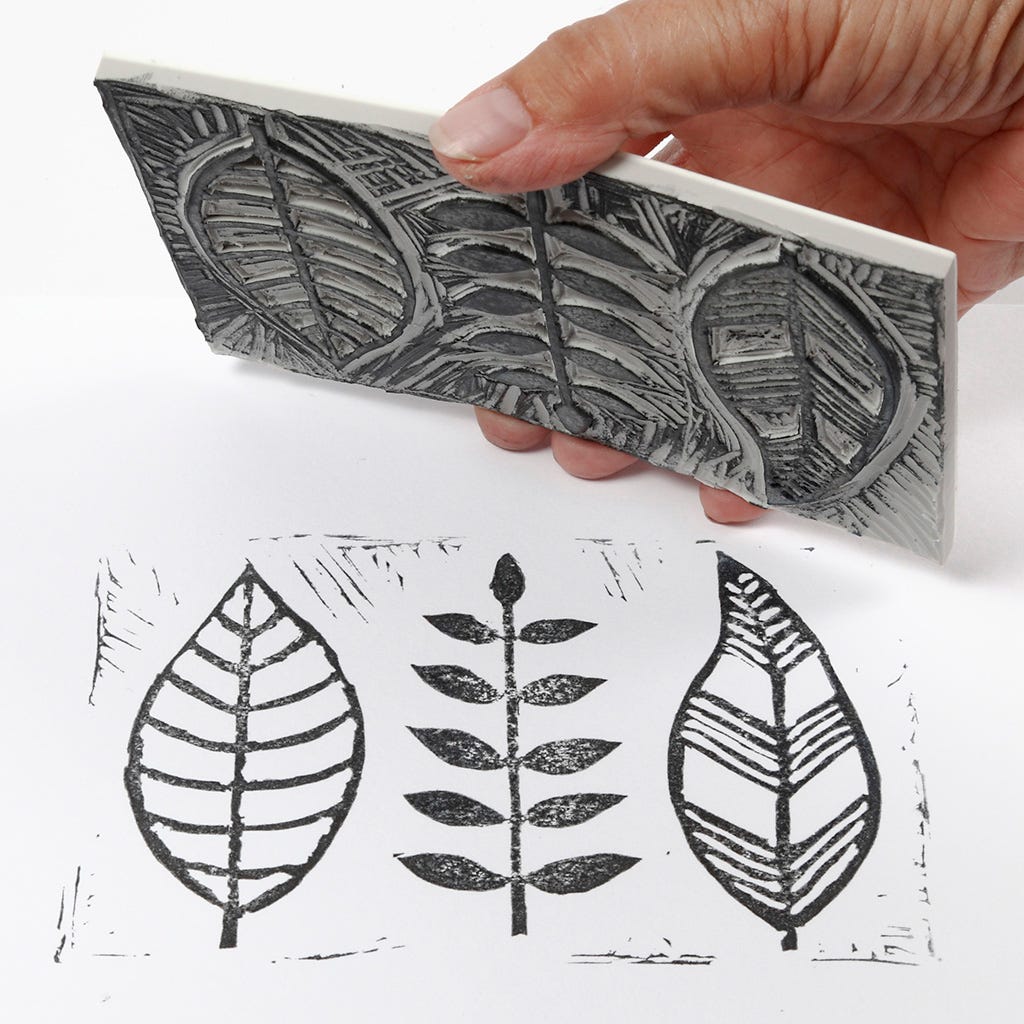 4
Stamp the design on the rubber carving block onto the paper.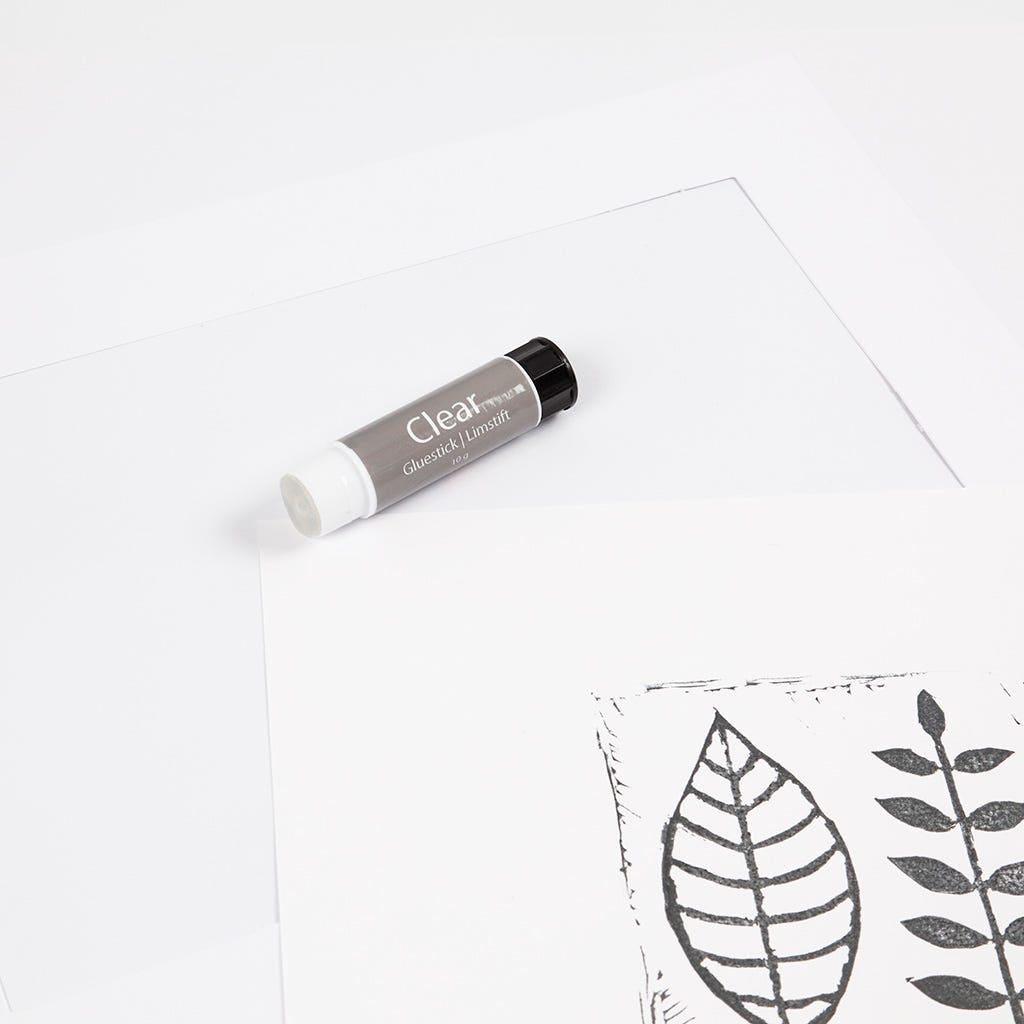 5
Glue the stamped design onto the passepartout frame.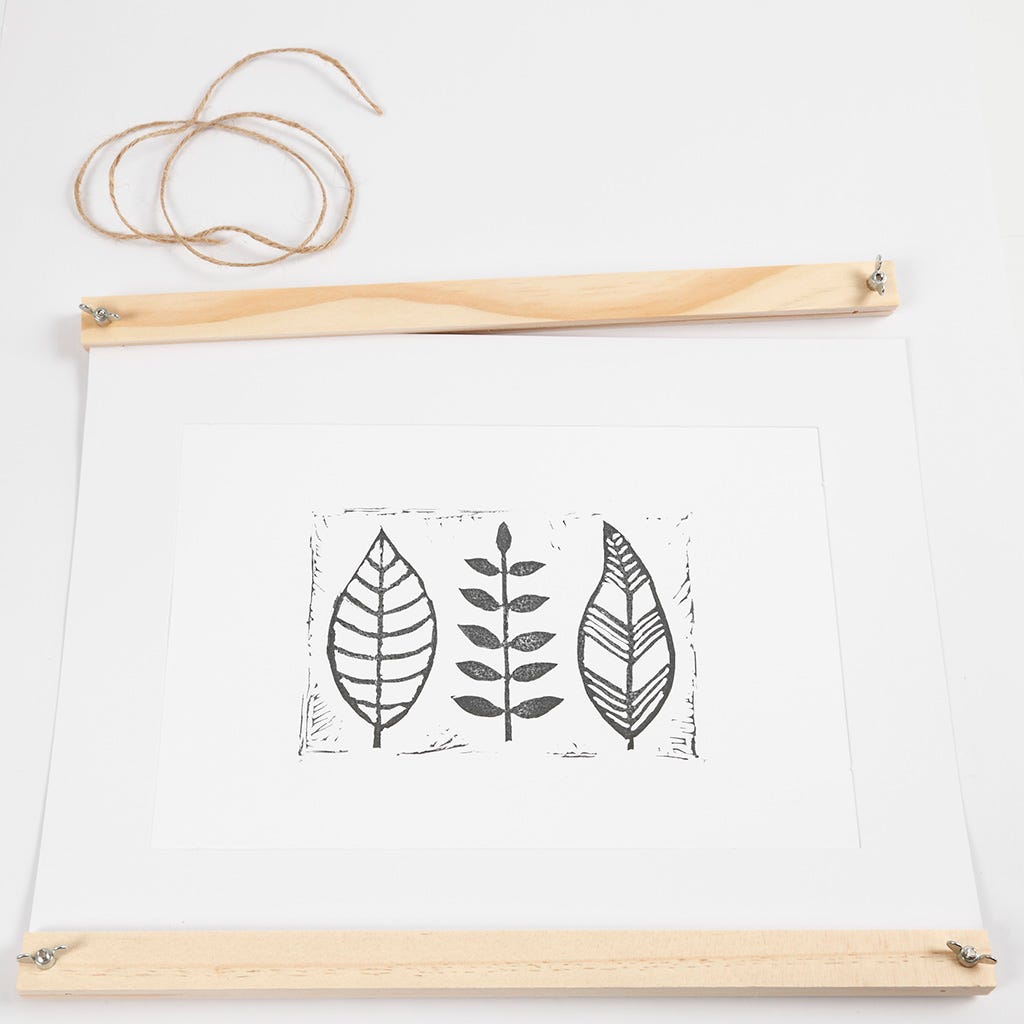 6
Attach the poster hangers to the framed design.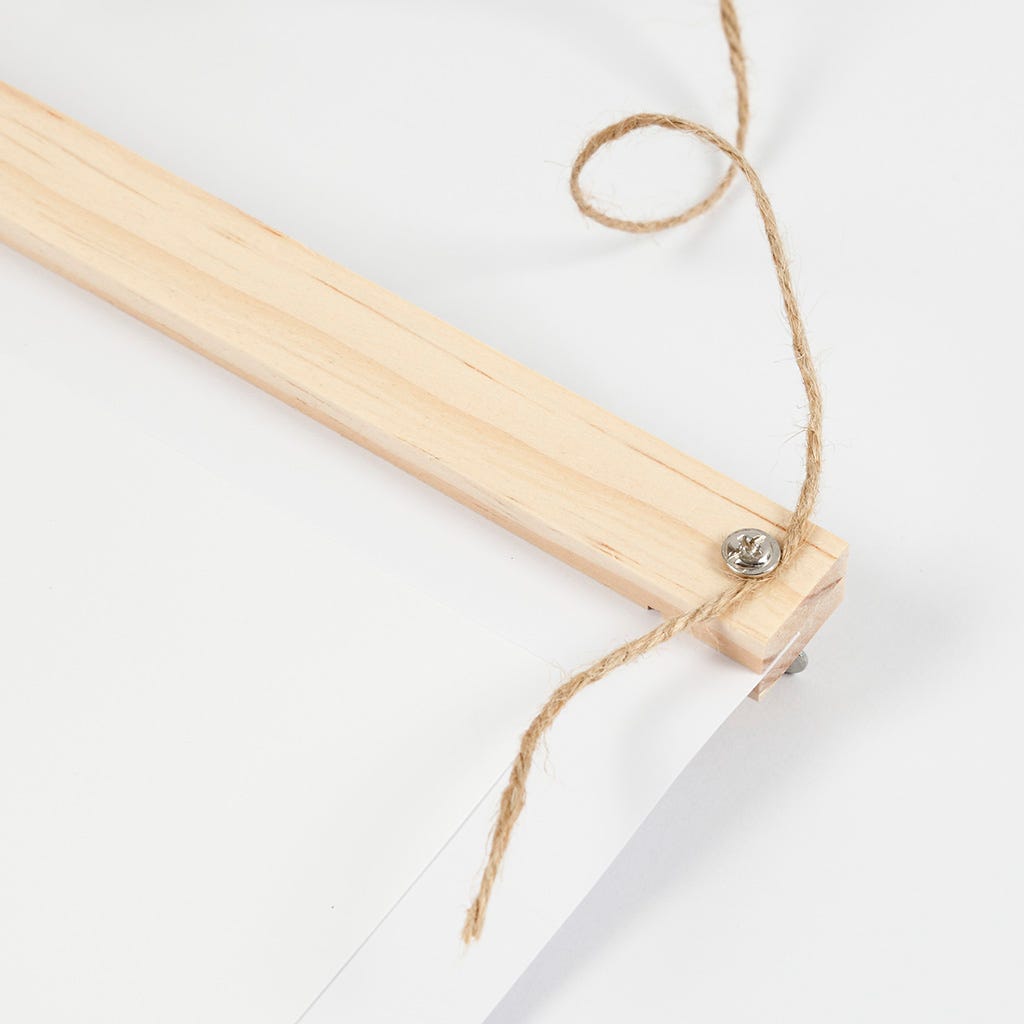 7
Twist the string for hanging around the wing nut prior to tightening.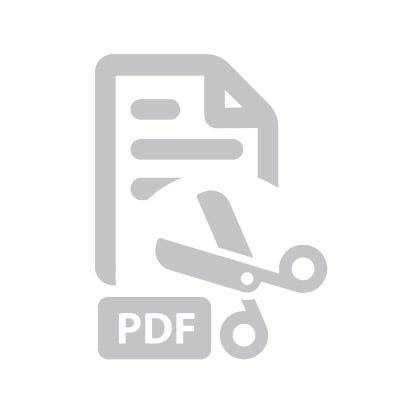 Attached file:
Download