A Holly Wreath with a Bow made from Card
A Holly Wreath with a Bow made from Card
This holly-inspired wreath with a bow is made from pieces of card, which are cut out using the template and then glued together.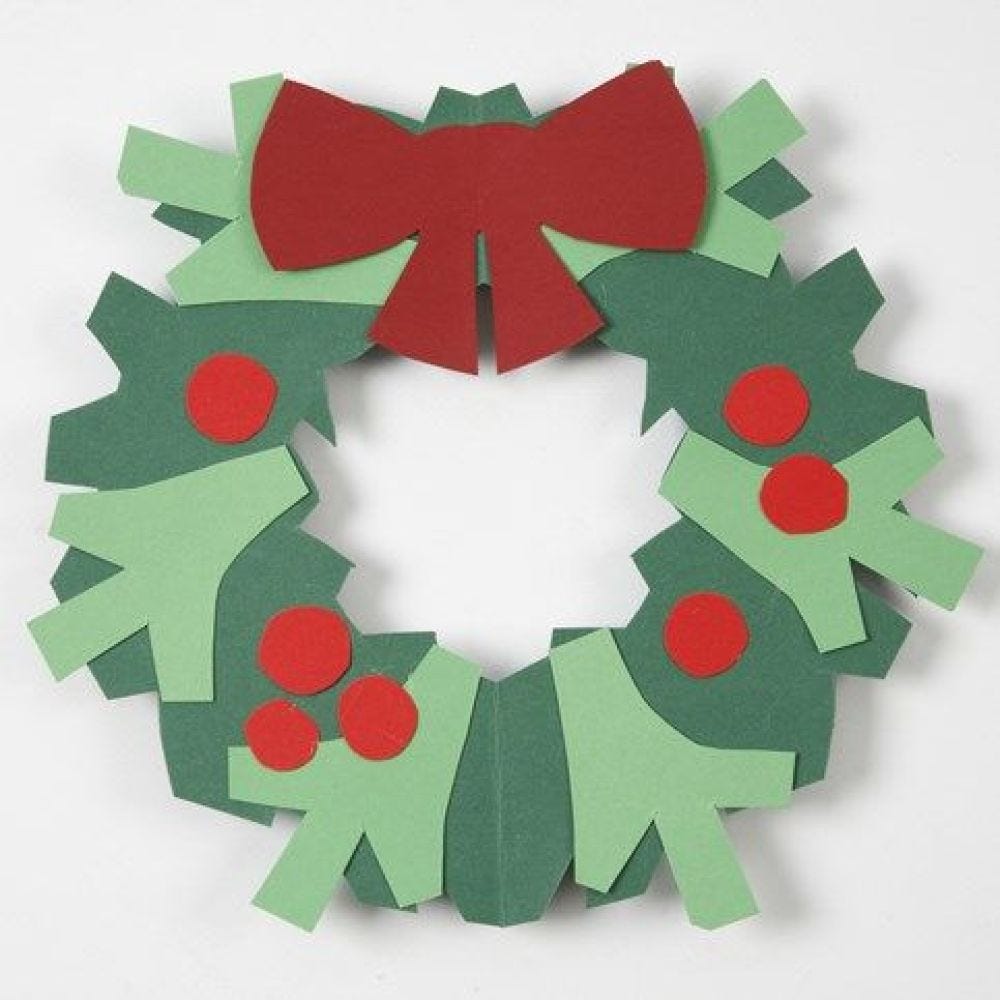 How to do it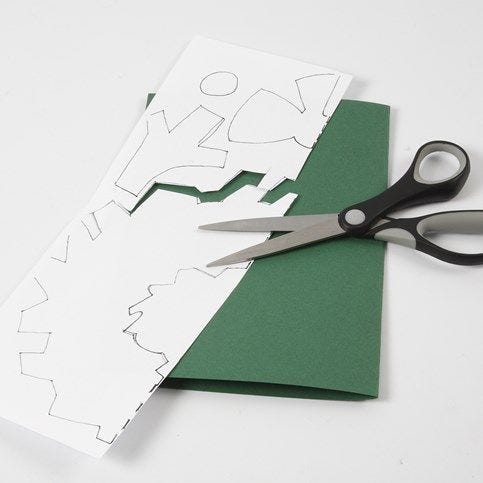 1.
Print the template, available as a separate PDF file for this idea. Cut out the various parts. NB: place the half wreath template against the fold of the folded piece of green card. Draw the outlines of the various parts of the template onto the various pieces of colored card.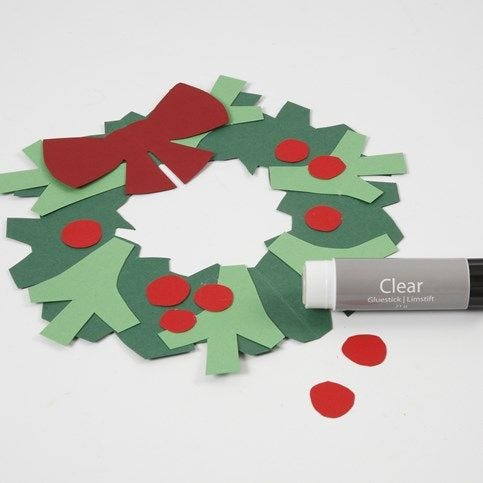 2.
Attach all the small parts onto the wreath using a glue stick.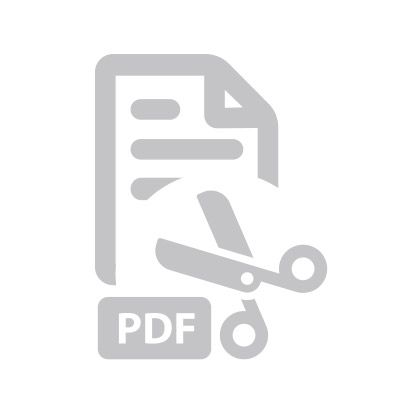 Attached file:
Download
Copyright © 2013-present Magento, Inc. All rights reserved.