A Heart Garland from Vivi Gade
This garland is made from a doubled over heart, punched out from Vivi Gade design paper (the Copenhagen series). In this example the garland is suspended using design tape. How to do it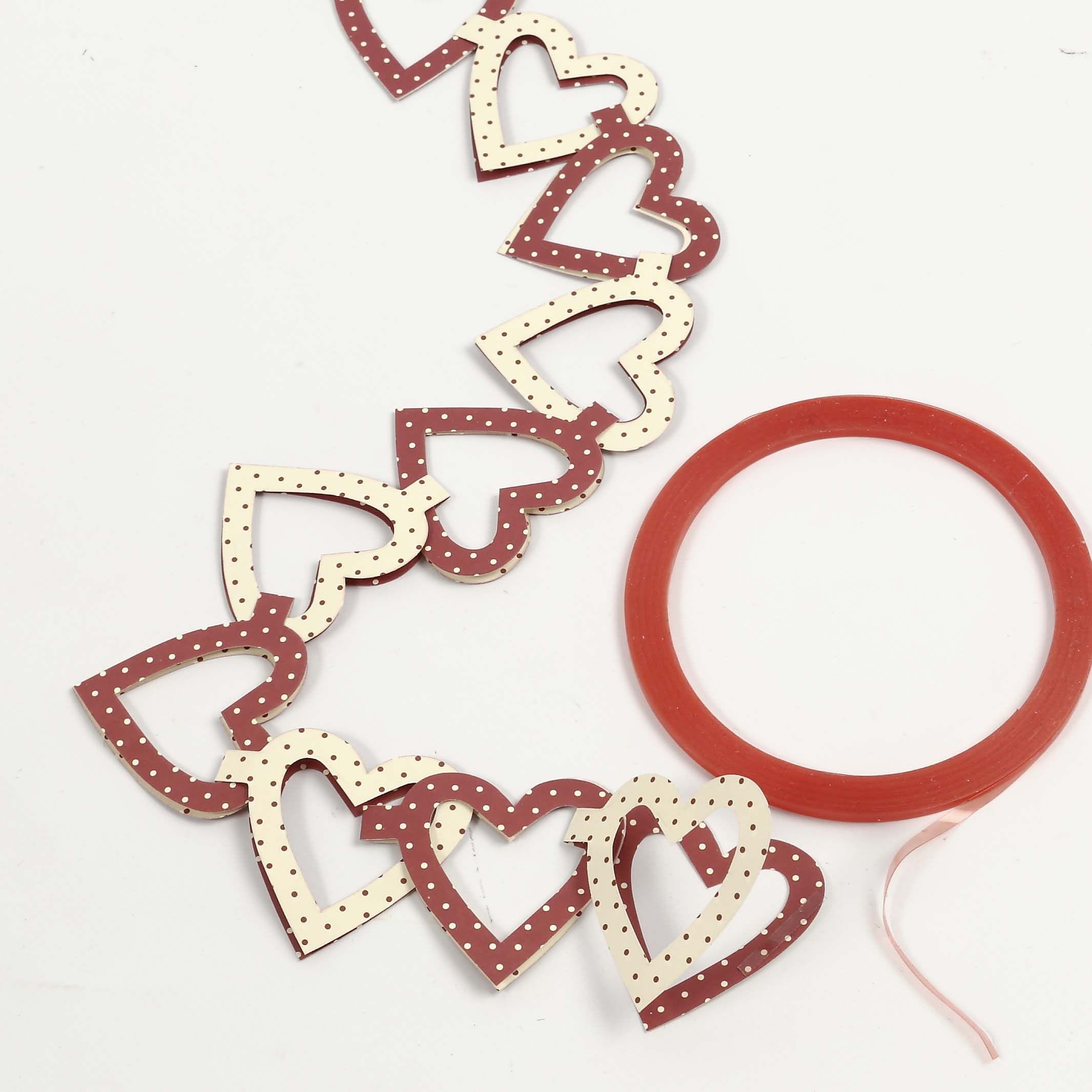 1.
The hearts are put together until the desired lengthof the garland is reached. Secure the last heart with double-sided adhesive tape.