A hat knitted with a twist cable pattern and a pom-pom
Knit this hat with a twist cable pattern and a pom-pom. This is an ideal project for learning how to make twist cables in the round. It is knitted with maxi wool yarn on double pointed sock knitting needles. You will need 2 balls of wool (120 g) for the hat and the pom-pom.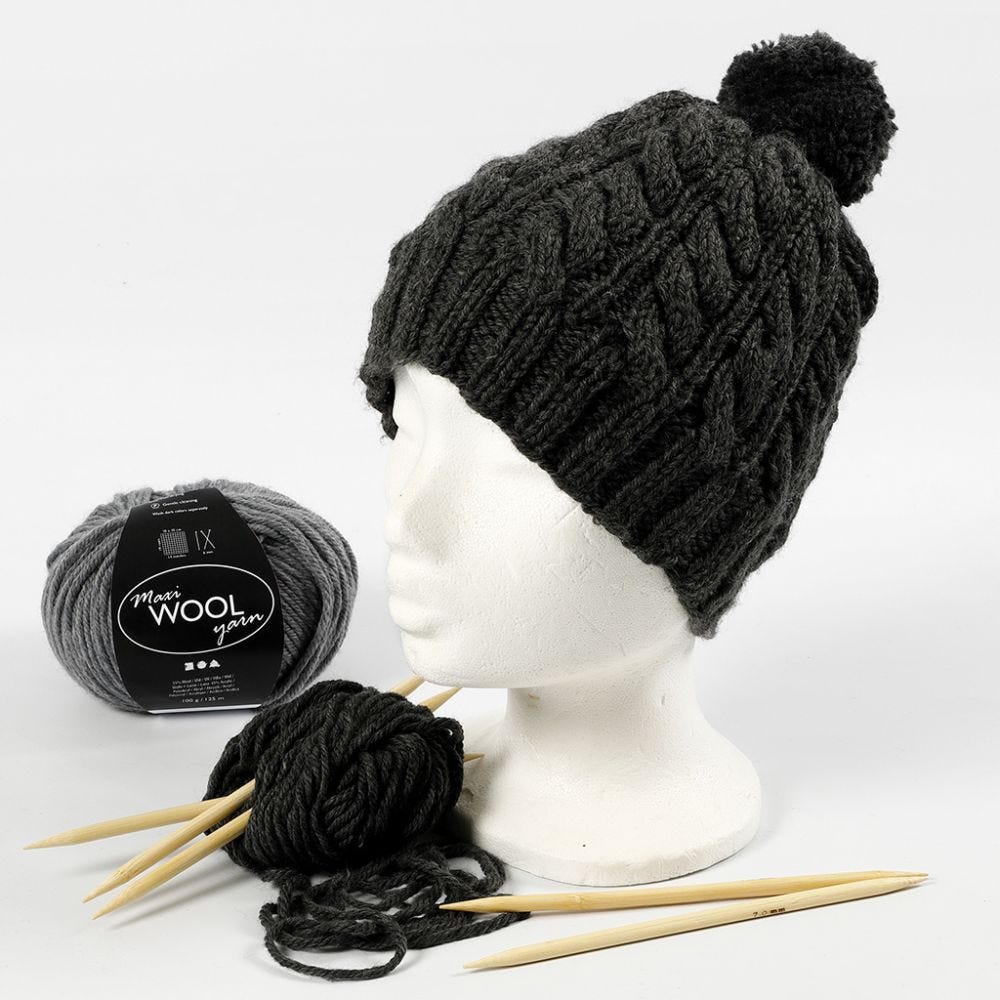 How to do it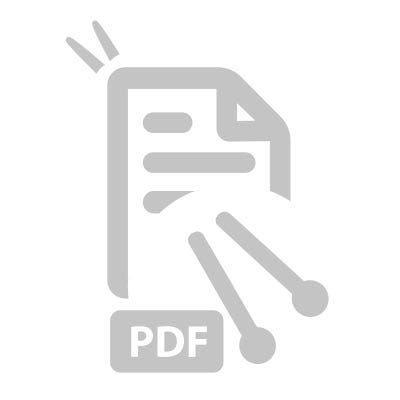 Attached file:
Download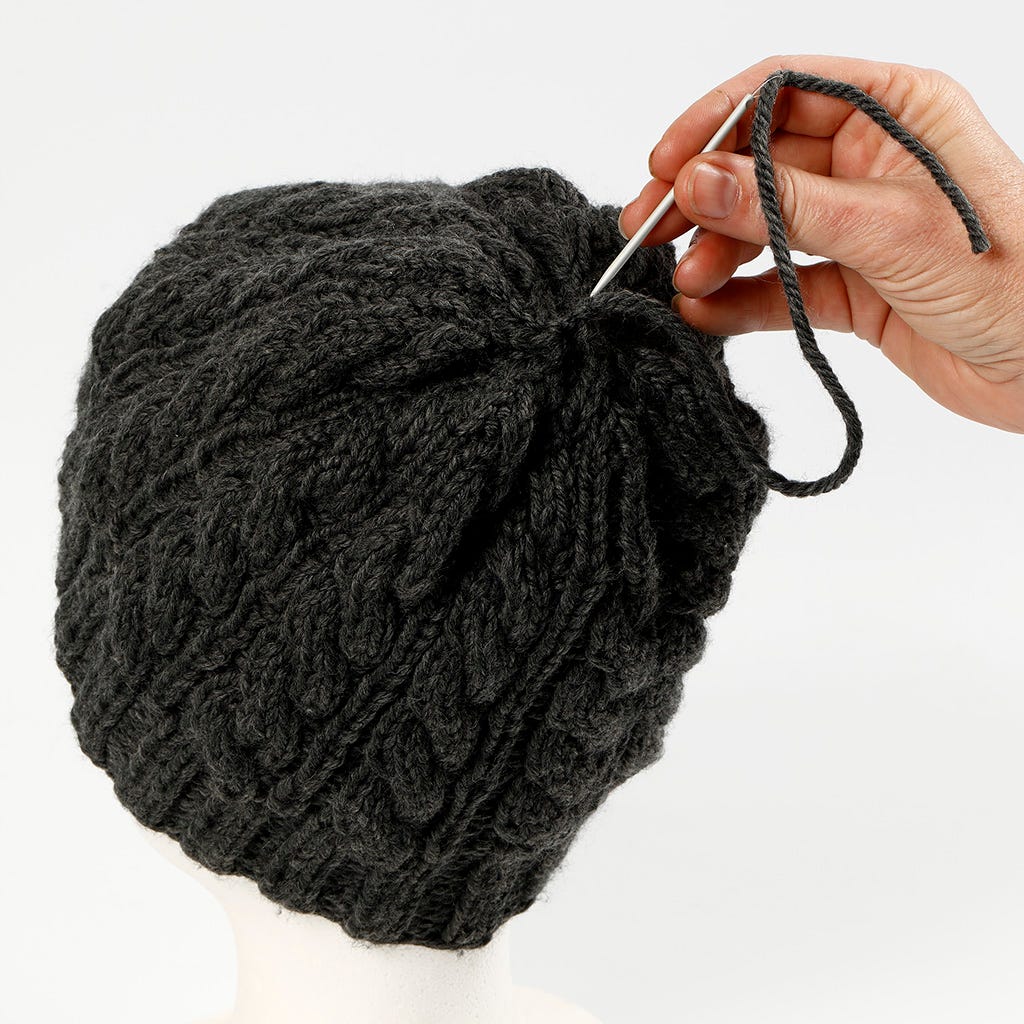 2
Finish by securing the ends.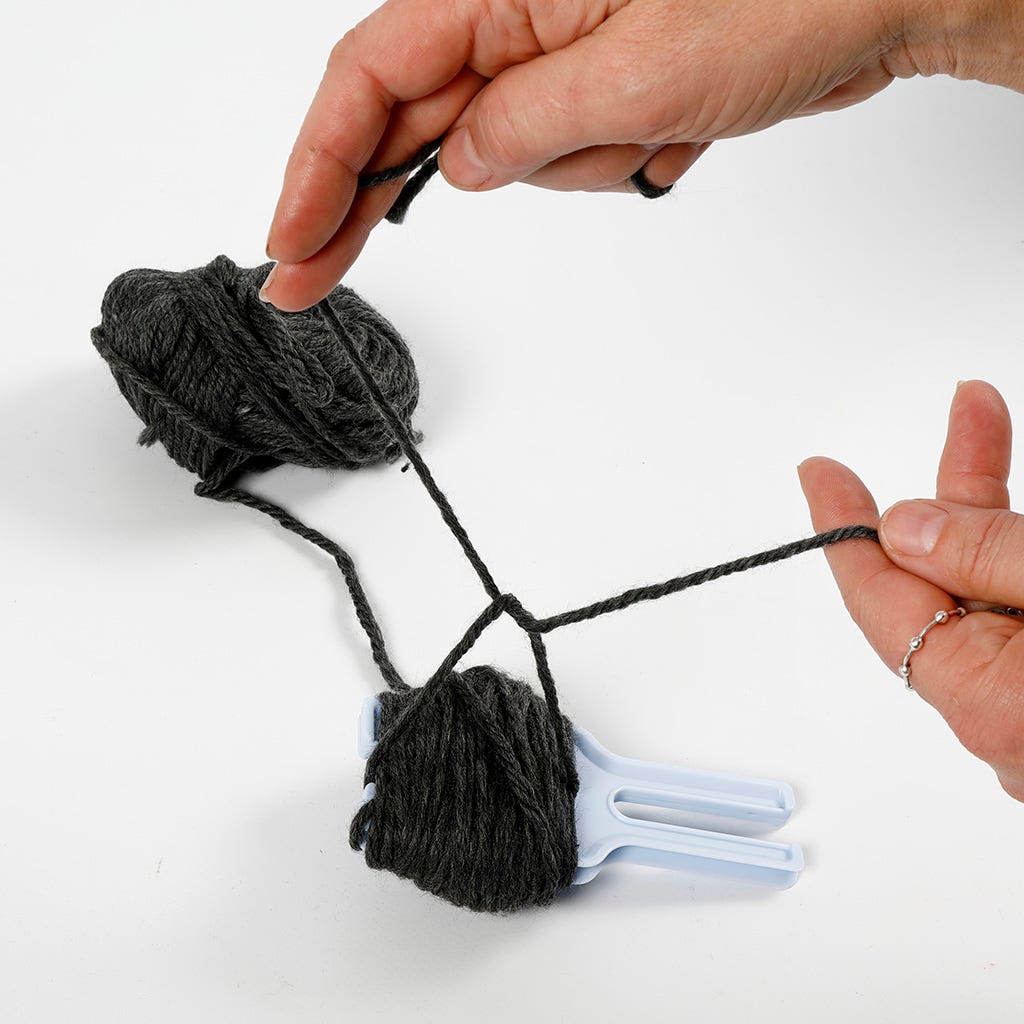 3
Make a pom-pom by winding the yarn around the widest of the two forks of the pom-pom tool. The more rounds you wind, the denser the pom-pom. Tie a piece of yarn around the winding. Tighten tightly and secure with a knot. Cut open both sides of the pom-pom and trim with a pair of scissors for an even round ball.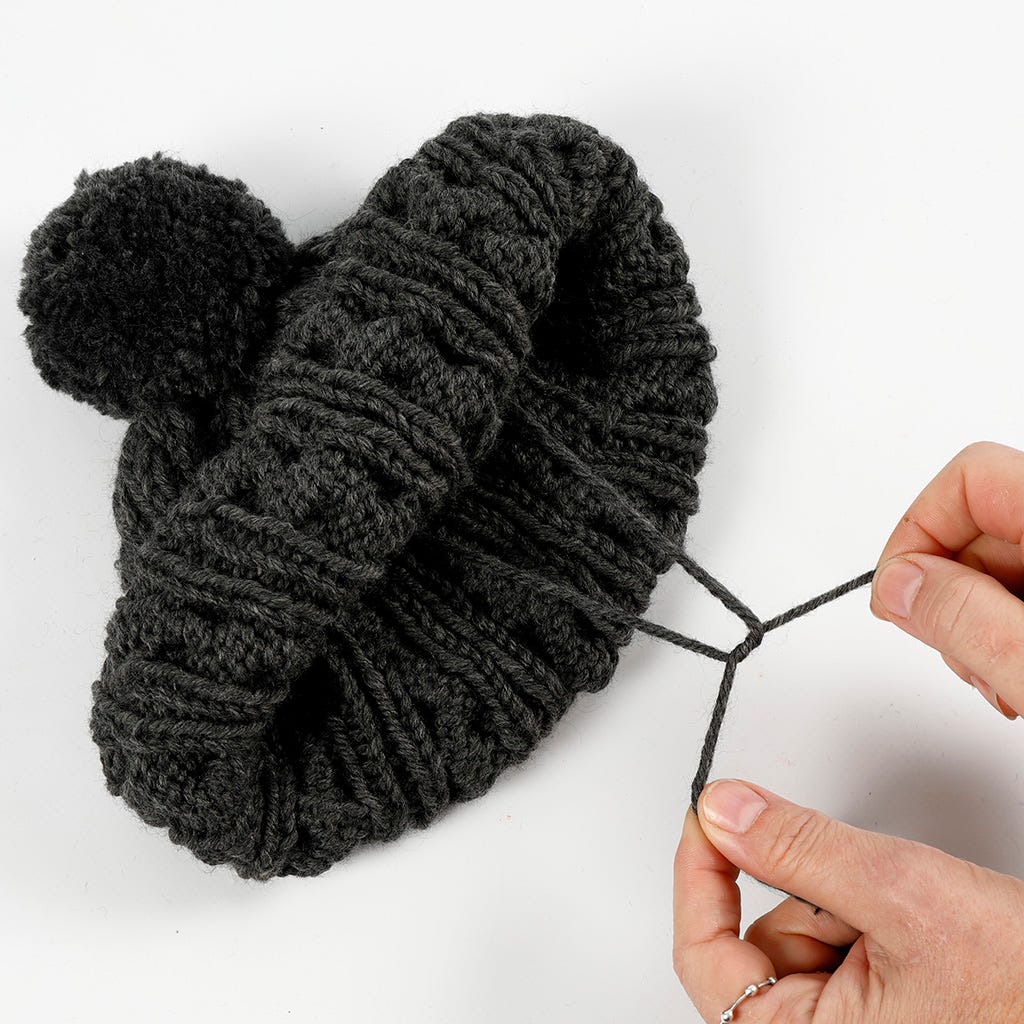 4
Tie the pom-pom onto the top of the hat with the two yarn ends used for tying the pom-pom. Thread each end onto a needle and push the needle through from the outside onto inside of the hat (don't push the needle into the same place but leave a couple of stitches between). Tie a double knot and secure the ends.