A hanging macramé Christmas tree
A hanging macramé Christmas tree
Make this Christmas tree for hanging using the macramé knot technique. The Christmas tree is made from cotton twine and is decorated further with wooden beads. How to do it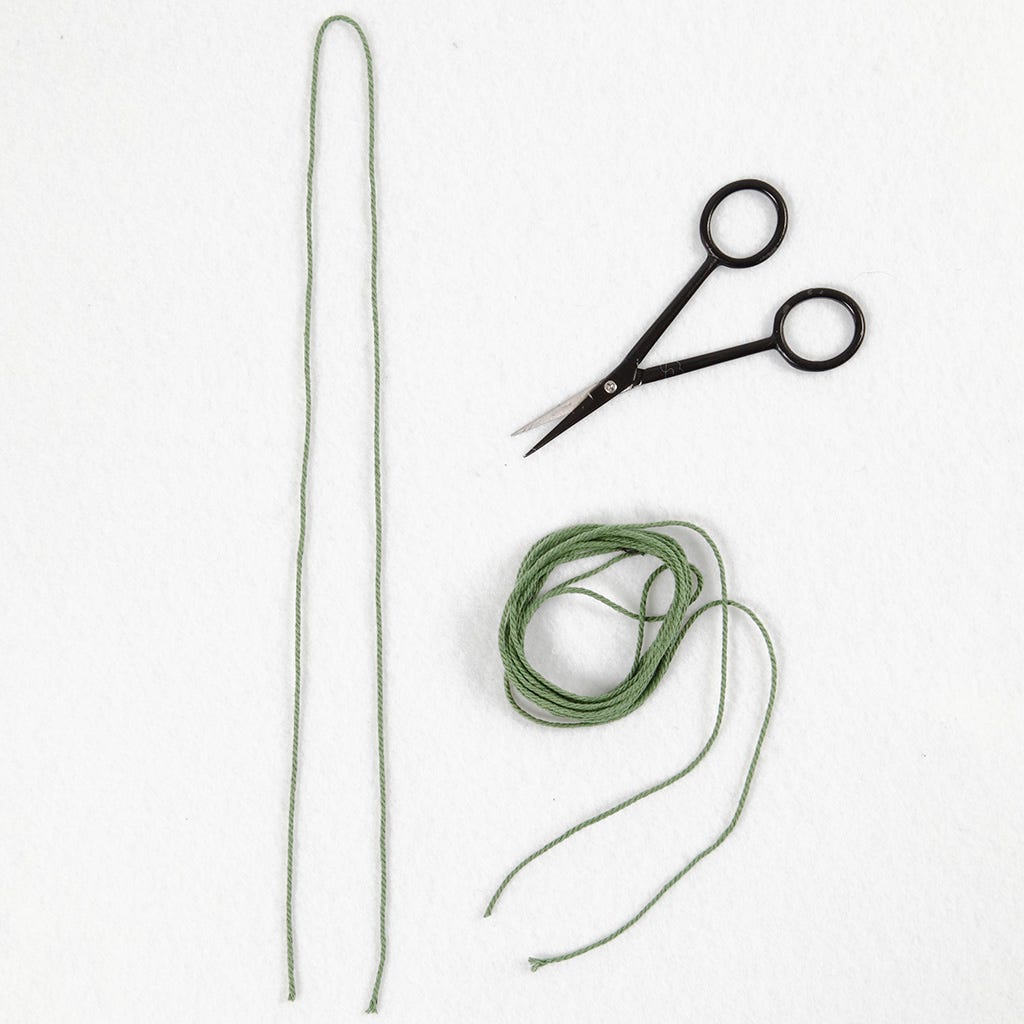 1
Cut a 50 cm piece of cotton twine, double it over and cut another piece of cotton twine measuring 210 cm.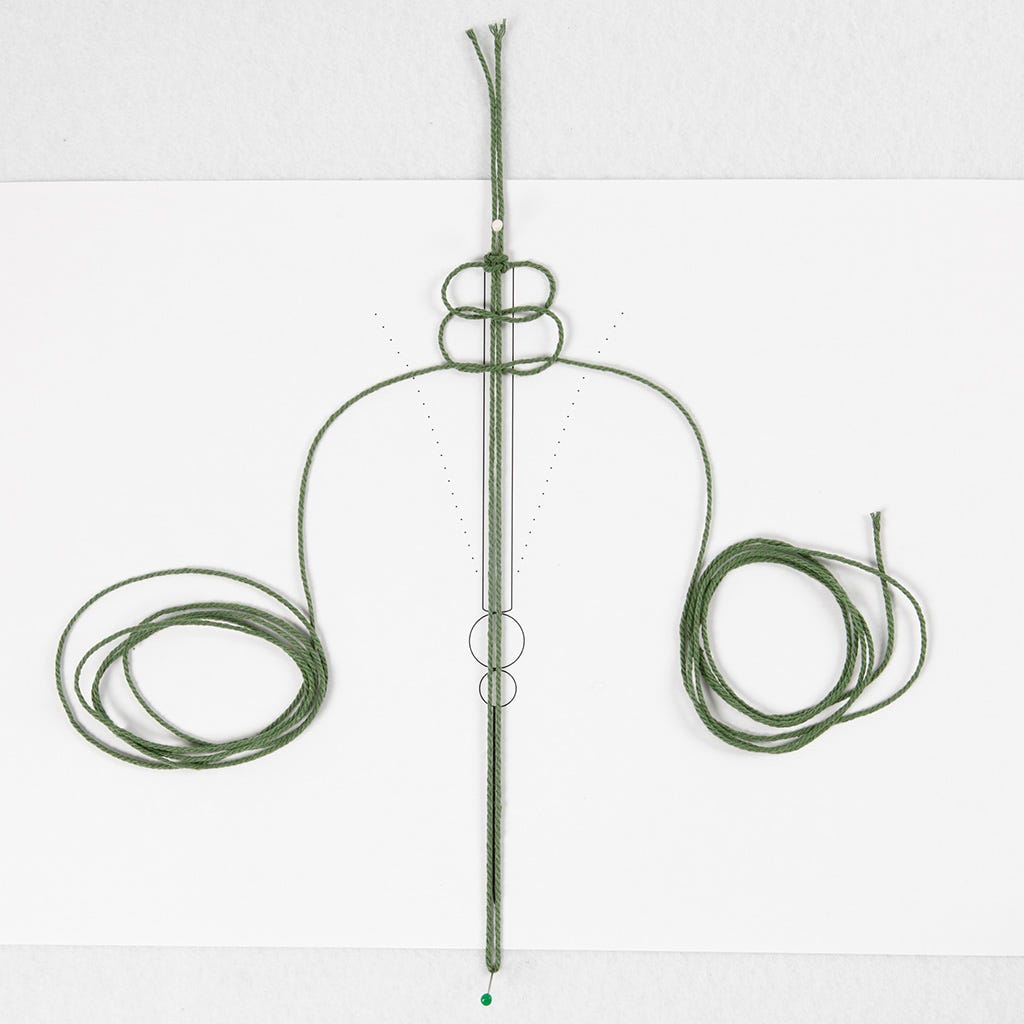 2
Print the template which is available as a separate PDF file on this page. Place the template upside down onto an underlay which you can push pins into. Secure the doubled-over piece of cotton twine with the loop at the bottom, pointing towards yourself. Place the long piece of cotton twine across at the top and make 5-6 macramé knots as shown in the photo. This will be the tree trunk.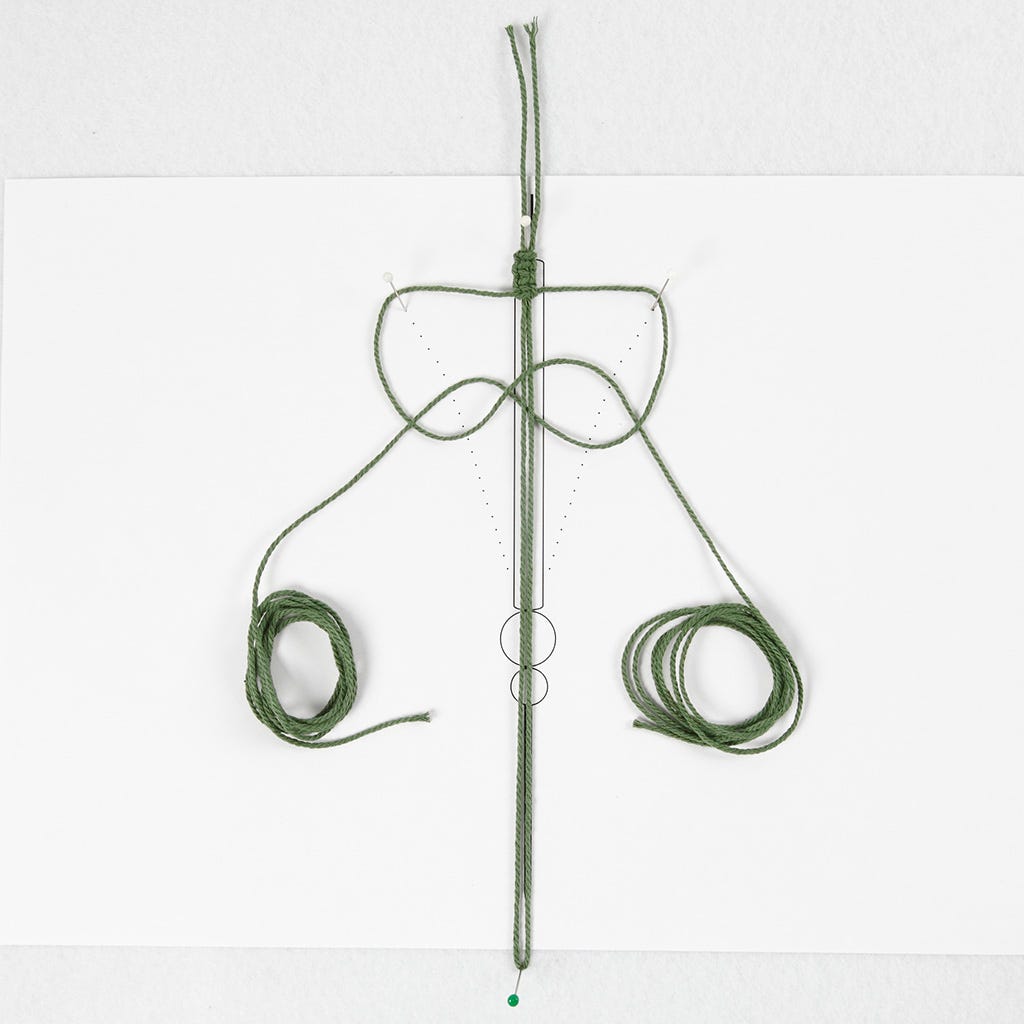 3
Push pins into the first two dots opposite each other on the template. Wind the cotton twine around the pins.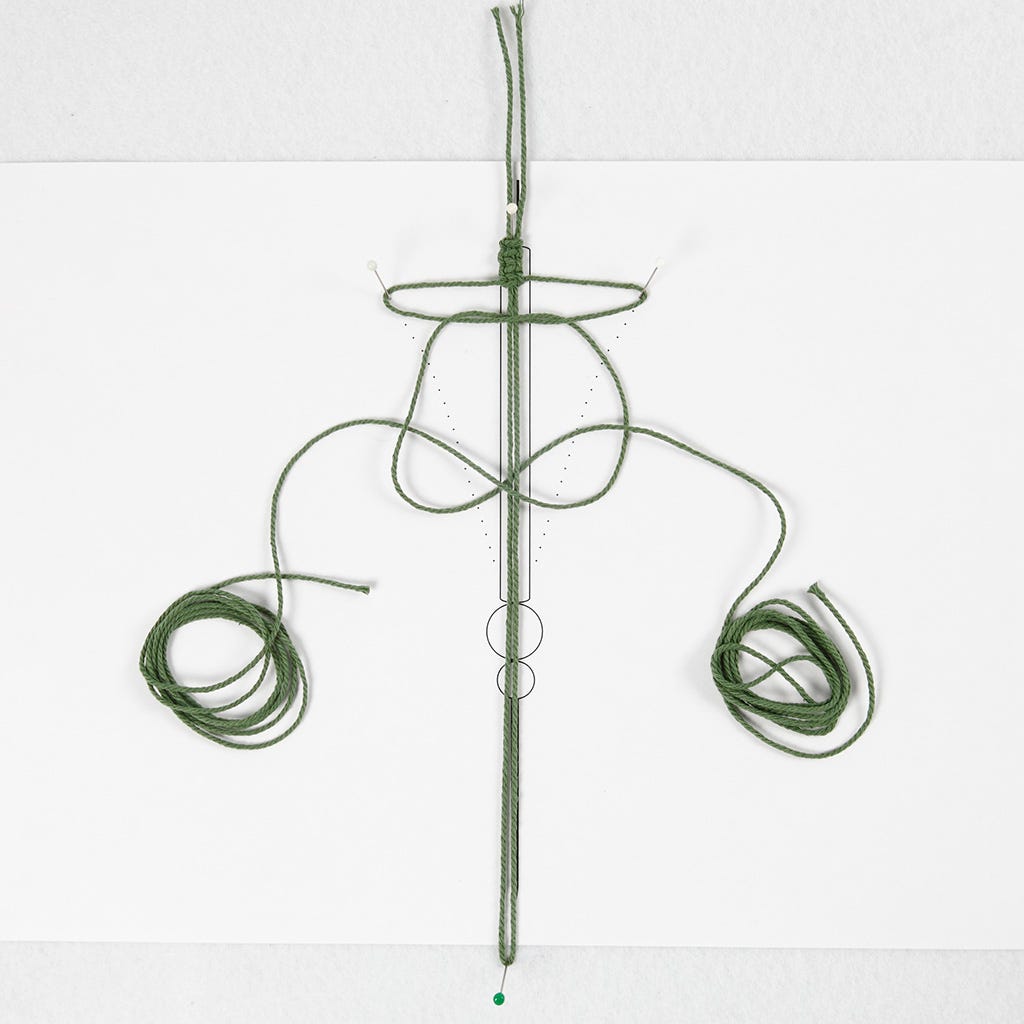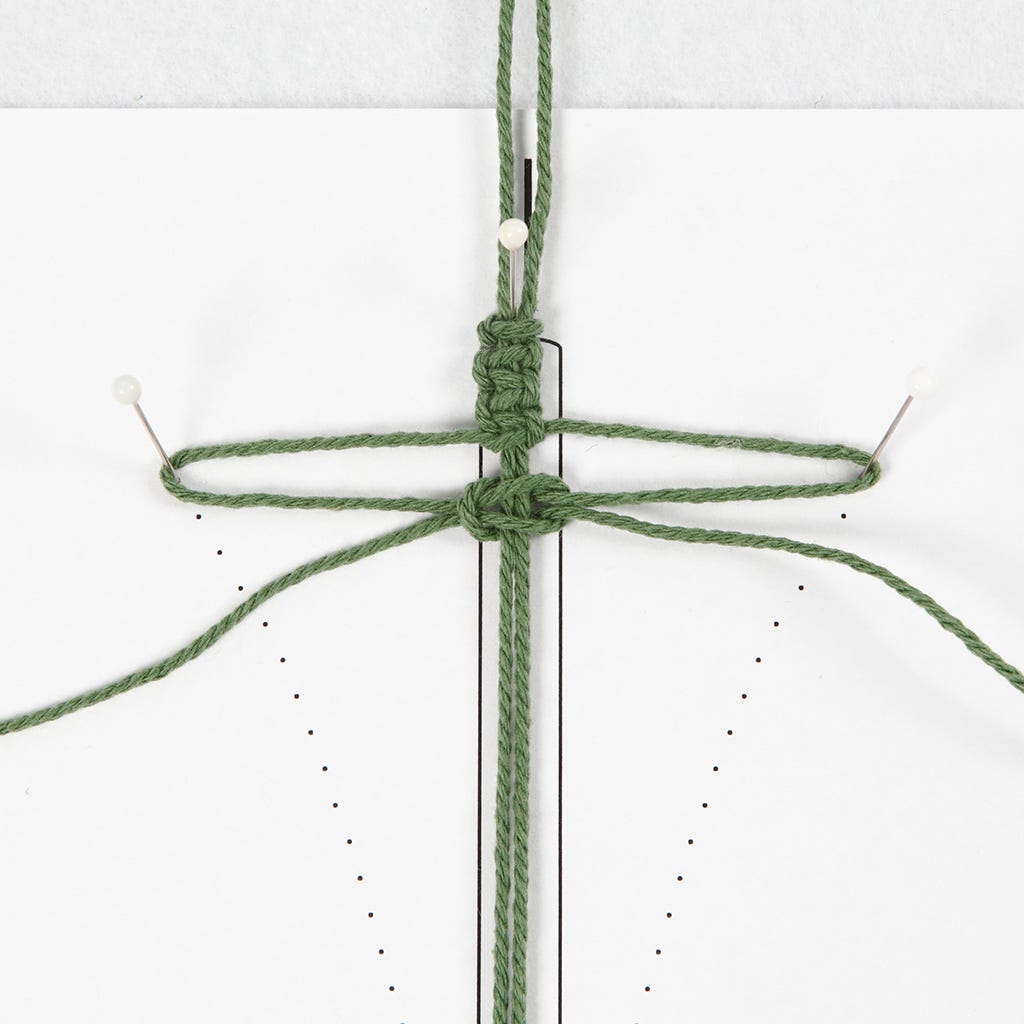 5
You have now made the first "branch".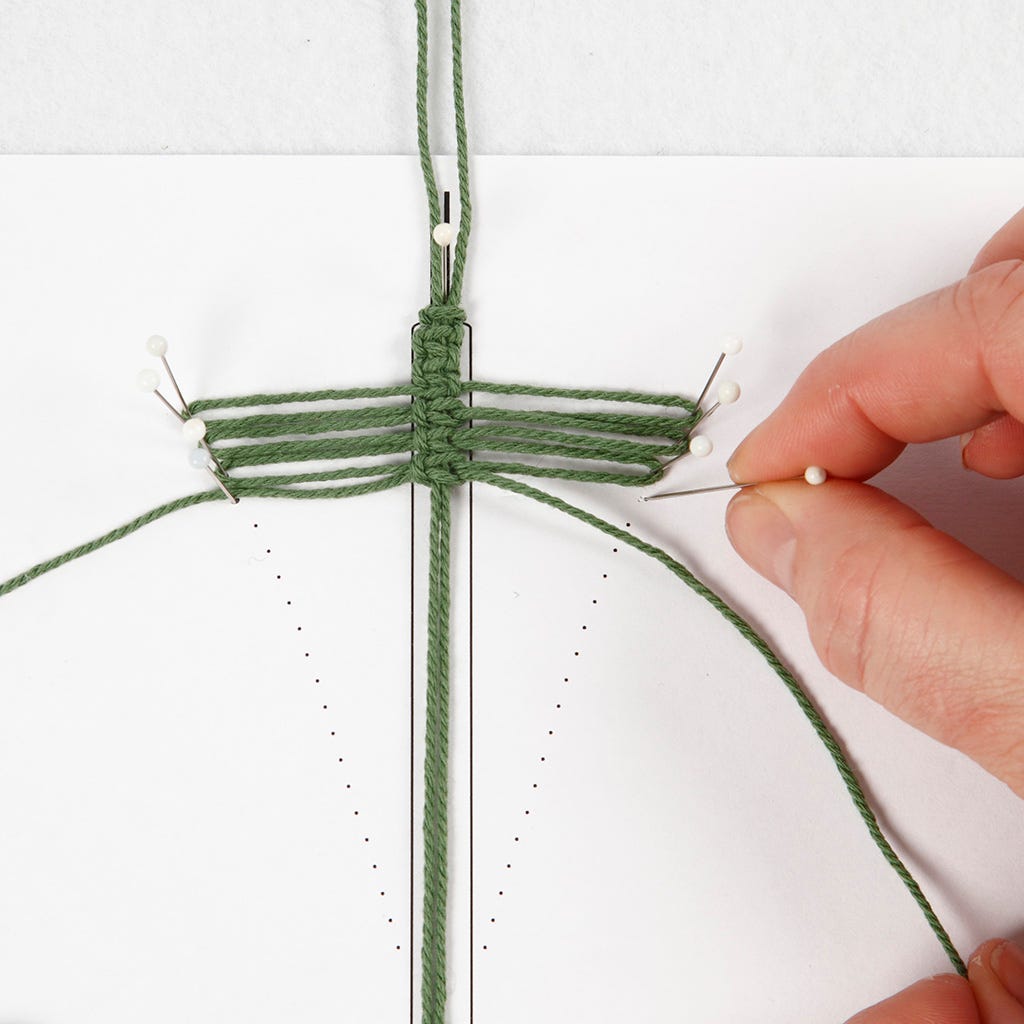 6
Continue with this technique until there are no more dots left on the template.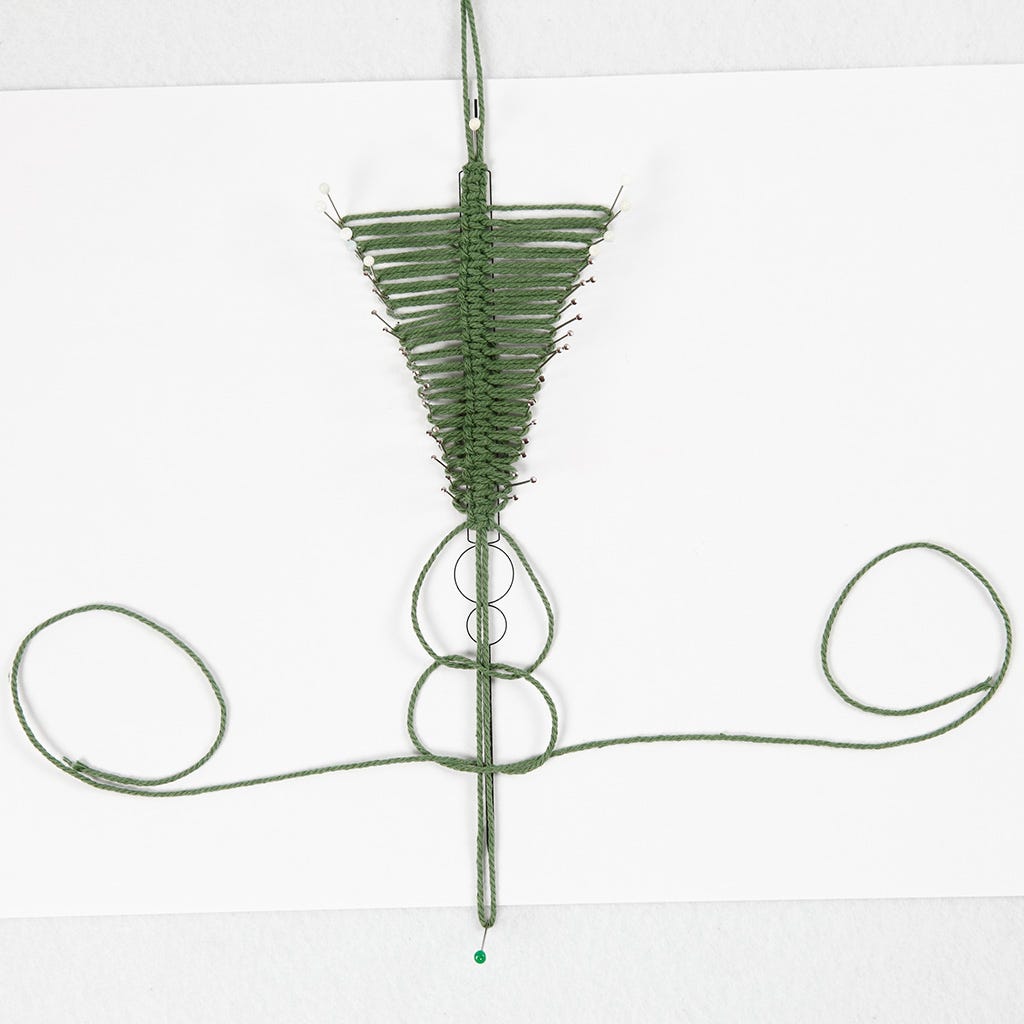 7
Make two macramé knots at the top of the tree when all the branches are made.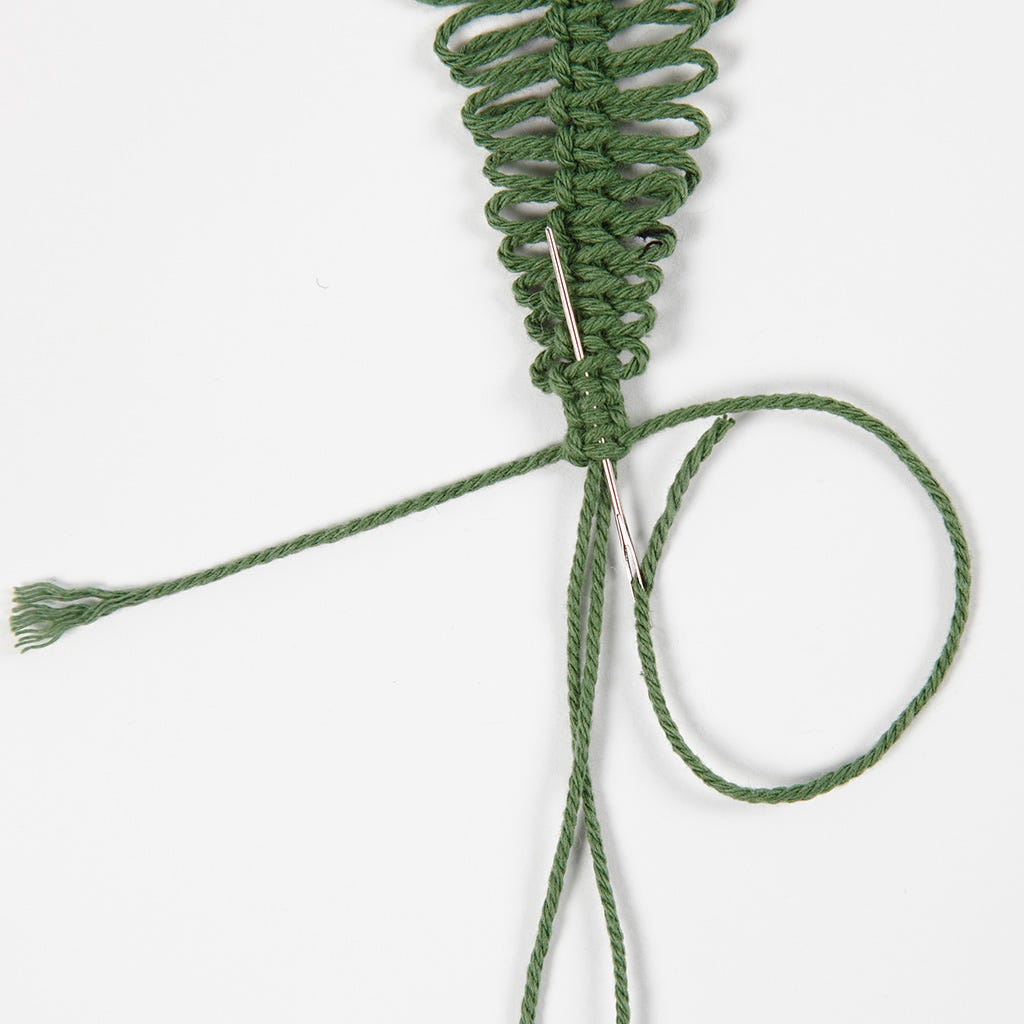 8
Secure the excess cotton twine with a needle.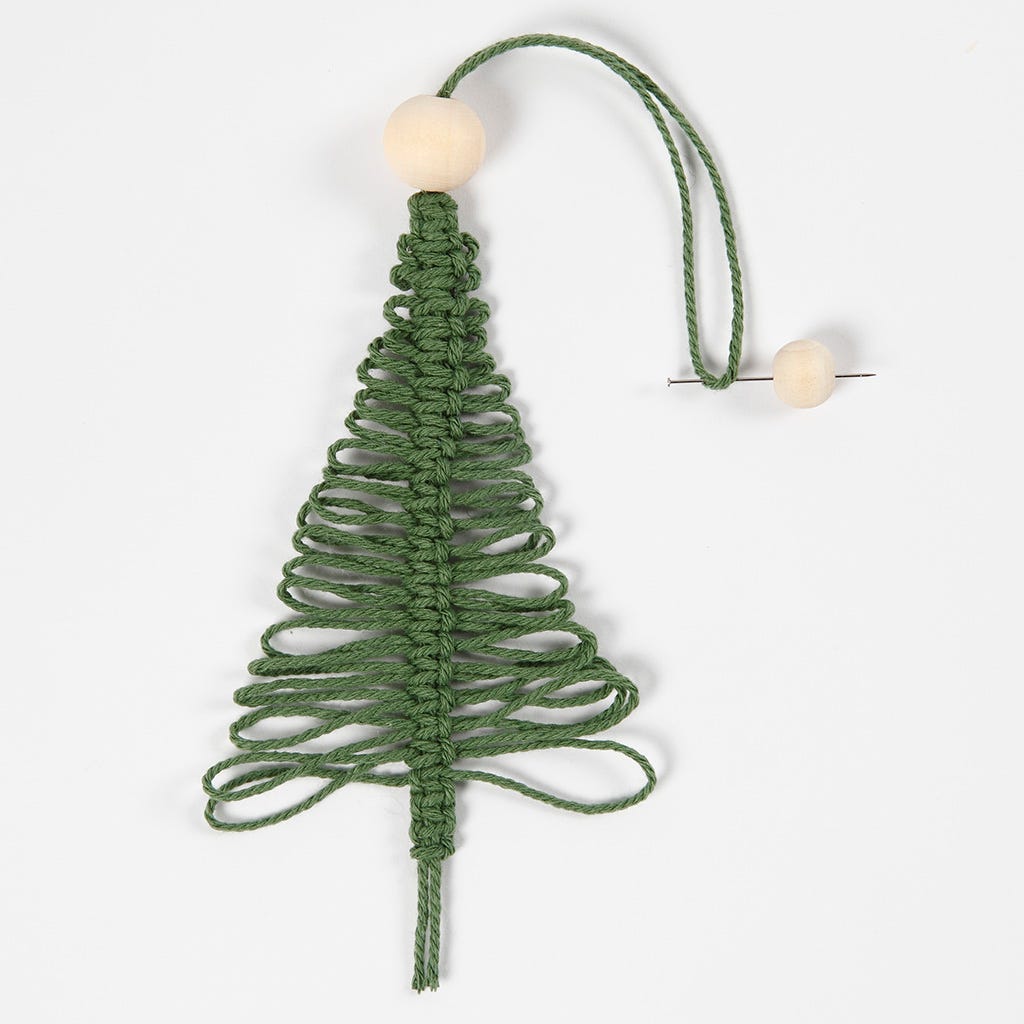 9
Thread two wooden beads onto the loop.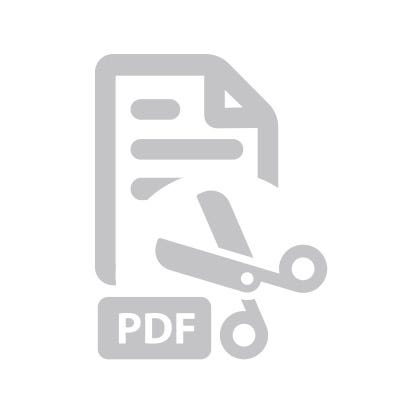 Attached file:
Download