A hanging door sign made from Fimo modelling clay
A hanging door sign made from Fimo modelling clay
Make a door sign from Fimo modelling clay. Fix the sign for 30 min. in a household oven at 110°C. Tie a piece of decorative ribbon to the sign for hanging on the door.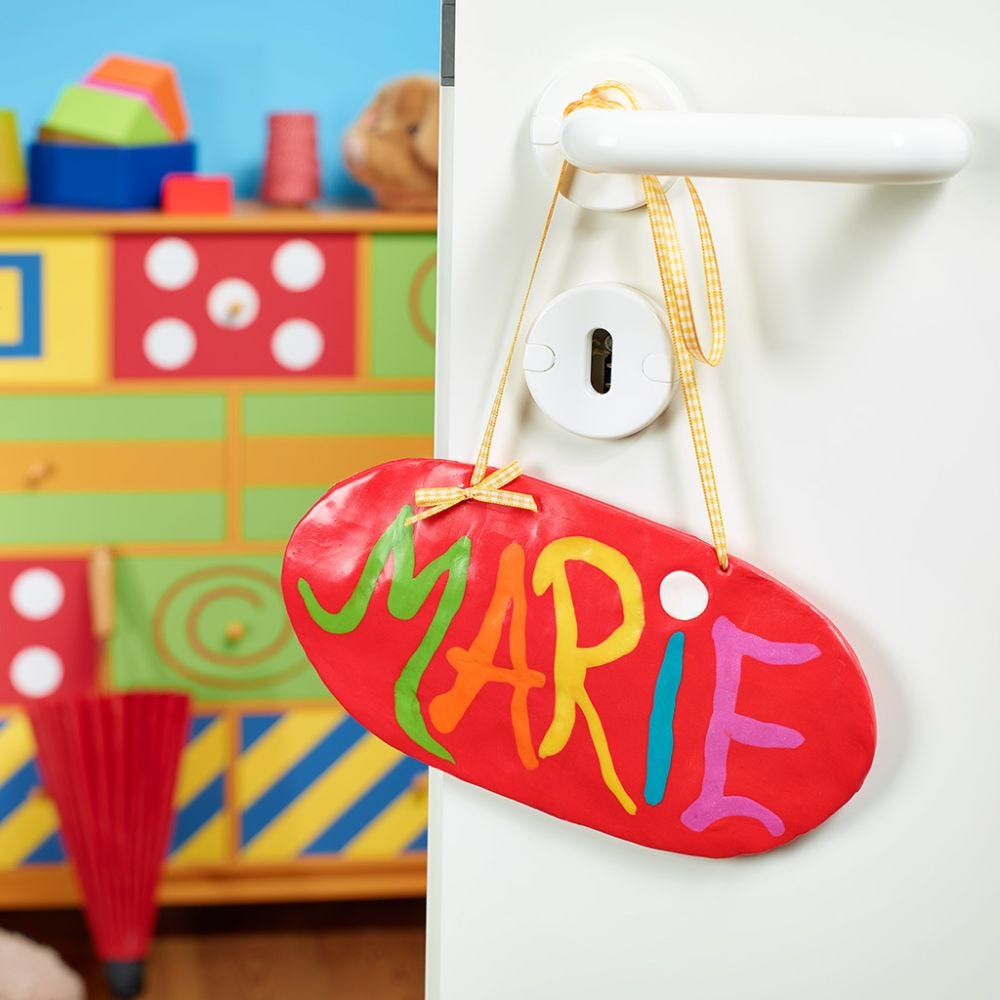 How to do it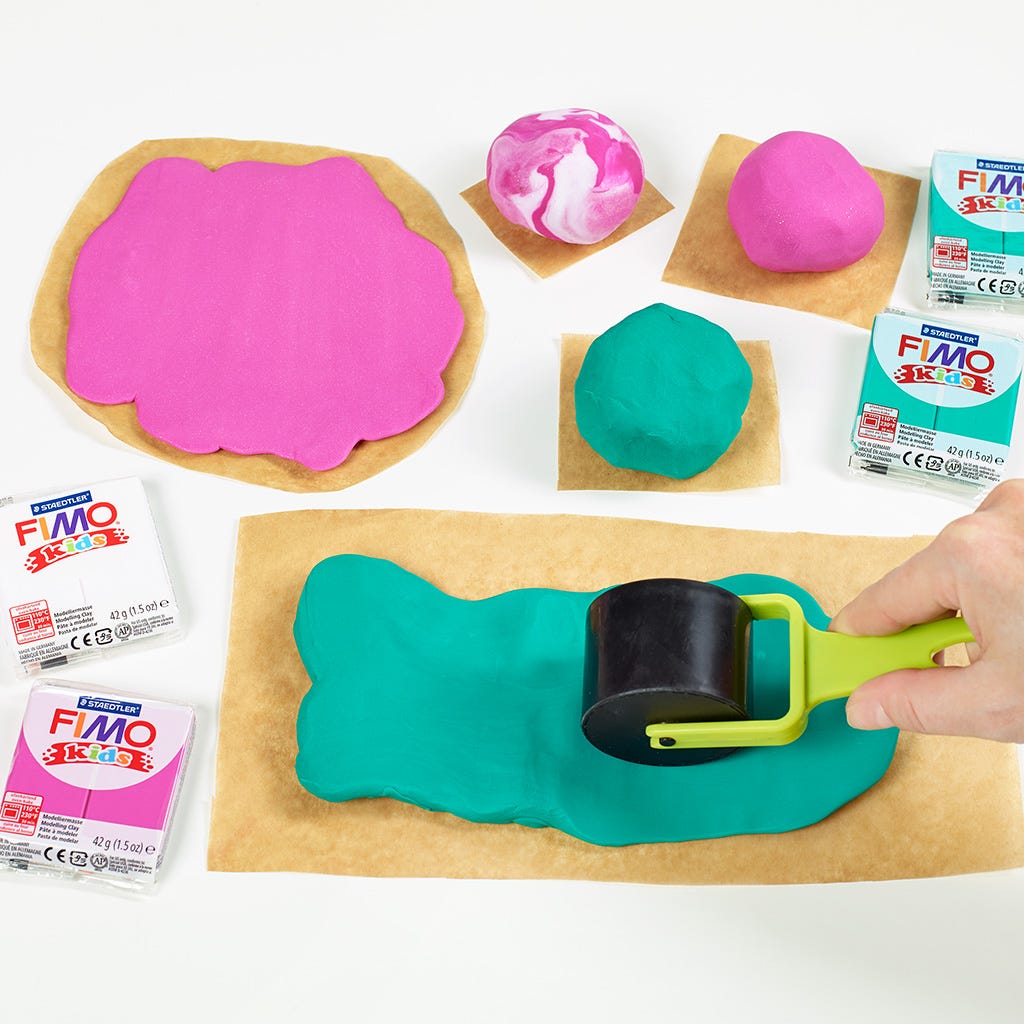 1
Roll Fimo modelling clay flat onto a piece of baking paper.
2
Cut out designs using clay modelling tools to form your chosen shapes.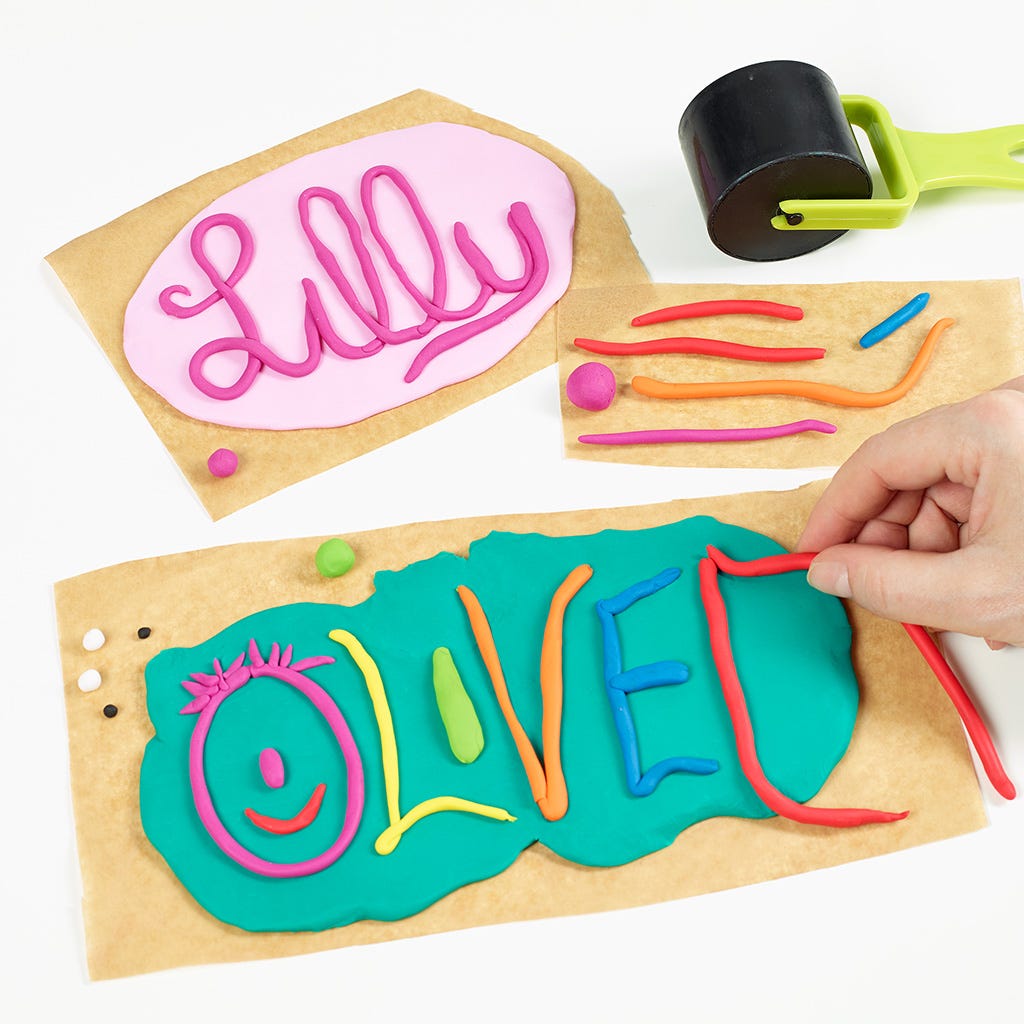 3
Decorate with Fimo modelling clay in different colours. You may make letters, flowers, faces etc.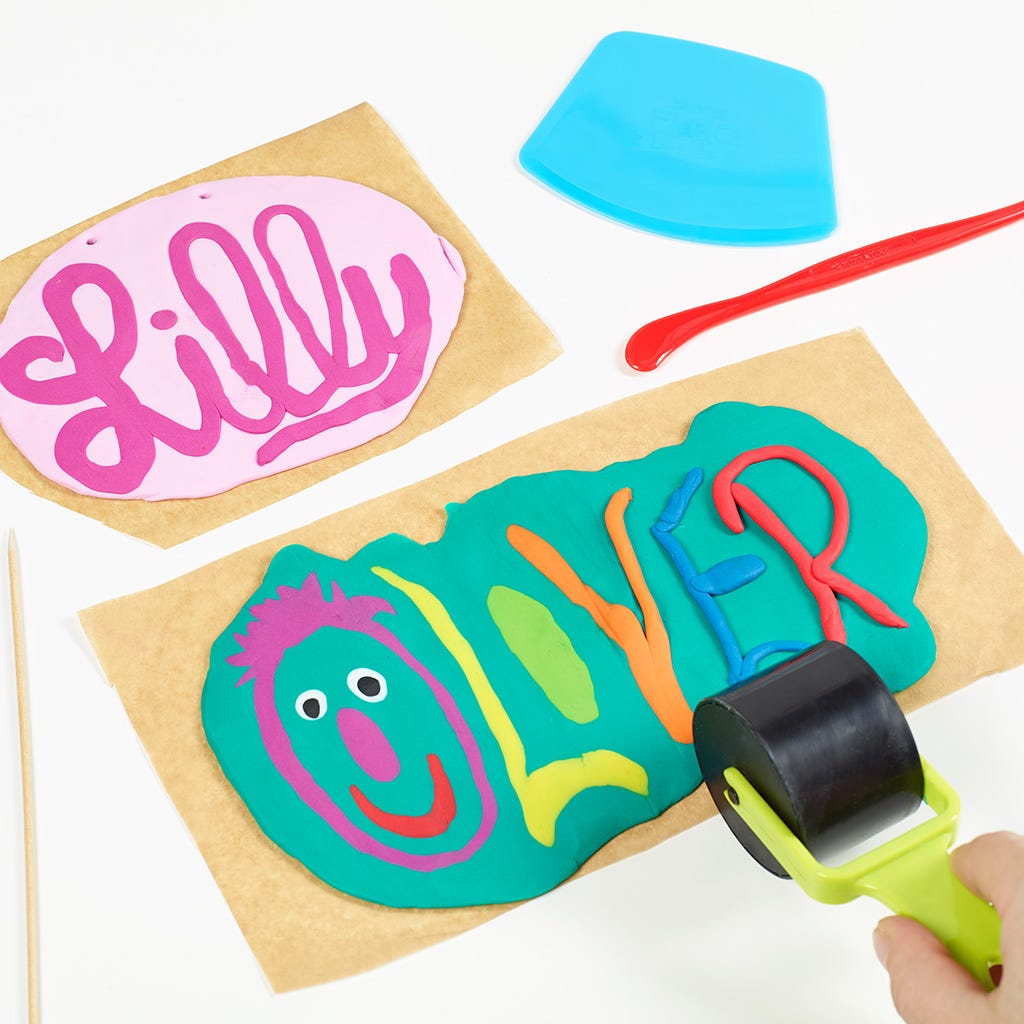 4
Slightly roll the decorations into the base colour until the signs have an even surface. Correct the edges with modelling tools and make holes at the top for hanging.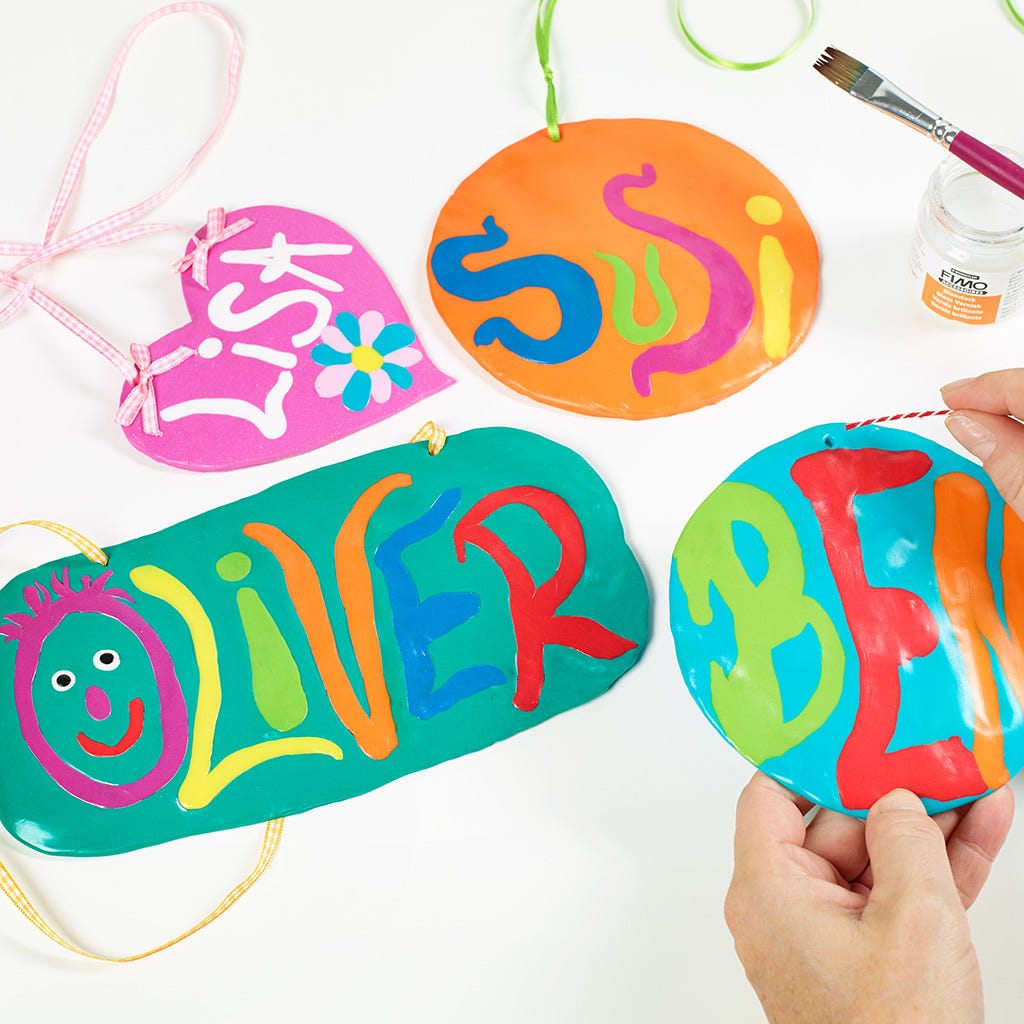 5
Fix the signs for 30 min. in a household oven at 110°C. Varnish with Fimo gloss varnish when the signs are cold. The varnish gives a shiny, protective and transparent surface. Leave to dry and attach a piece of string for hanging.