A hanging Decoration with laminated, dried Flowers in Poster Hangers
Make a hanging decoration with poster hangers and laminated flowers.
How to do it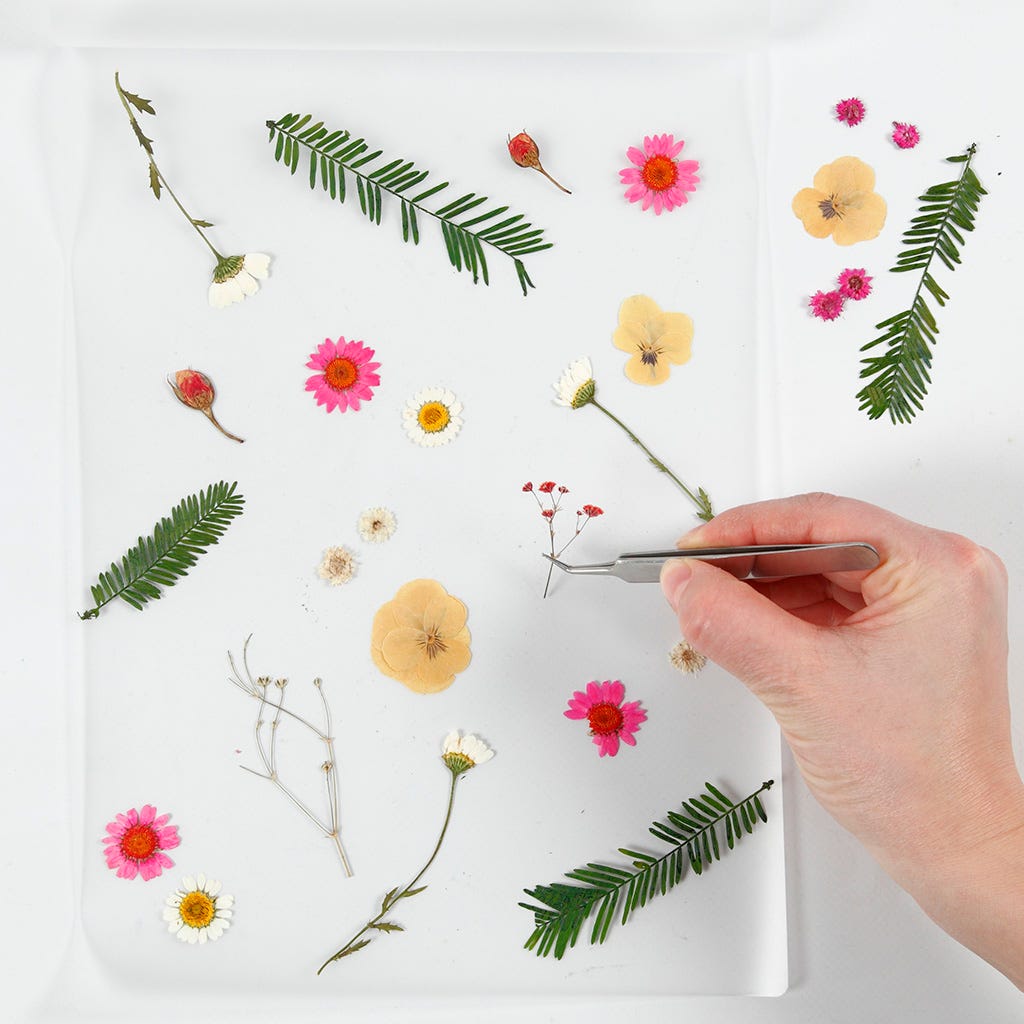 1
Place the dried flowers inside a laminating pouch. You may use tweezers as the flowers are very delicate.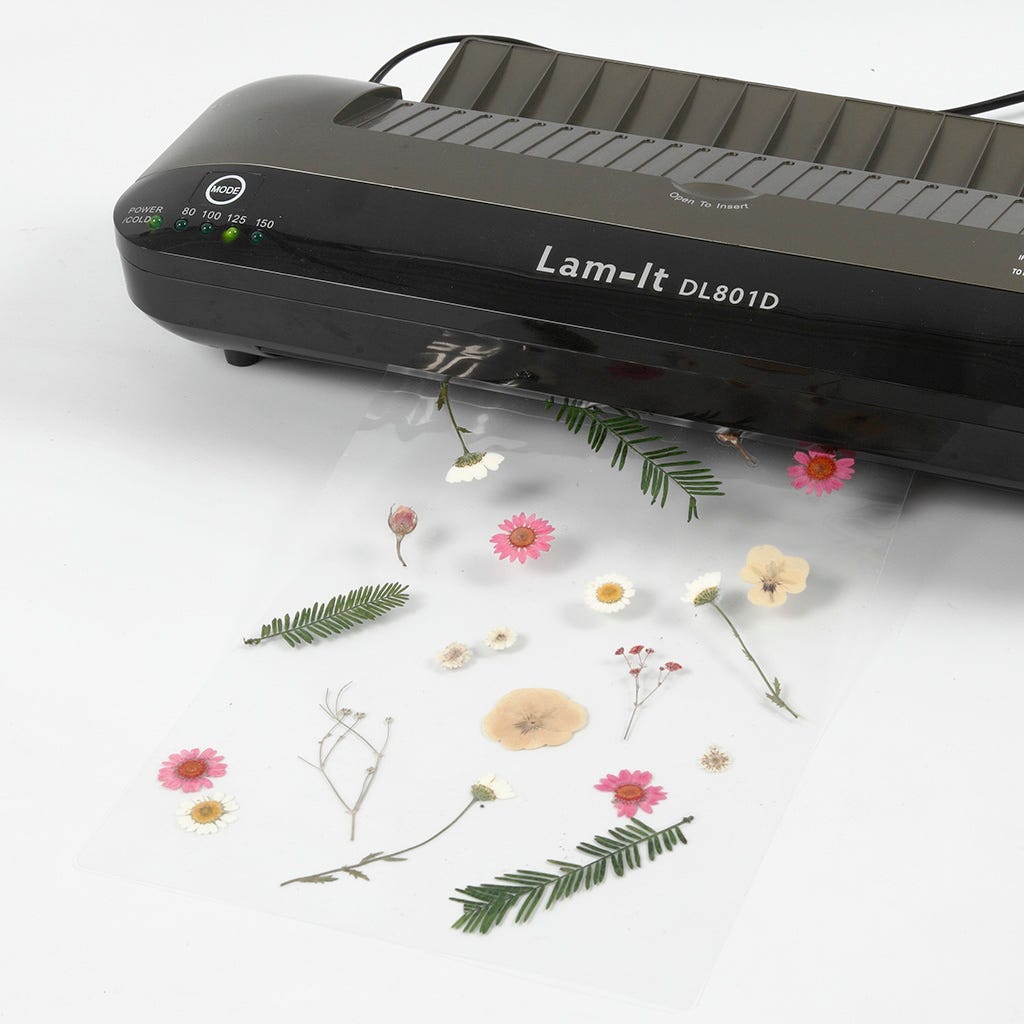 2
Allow the laminating machine to heat up and run the laminating pouch with the dried flowers through the laminating machine. Smooth out any bumps or unevenness by running the laminating pouch through the laminating machine once more.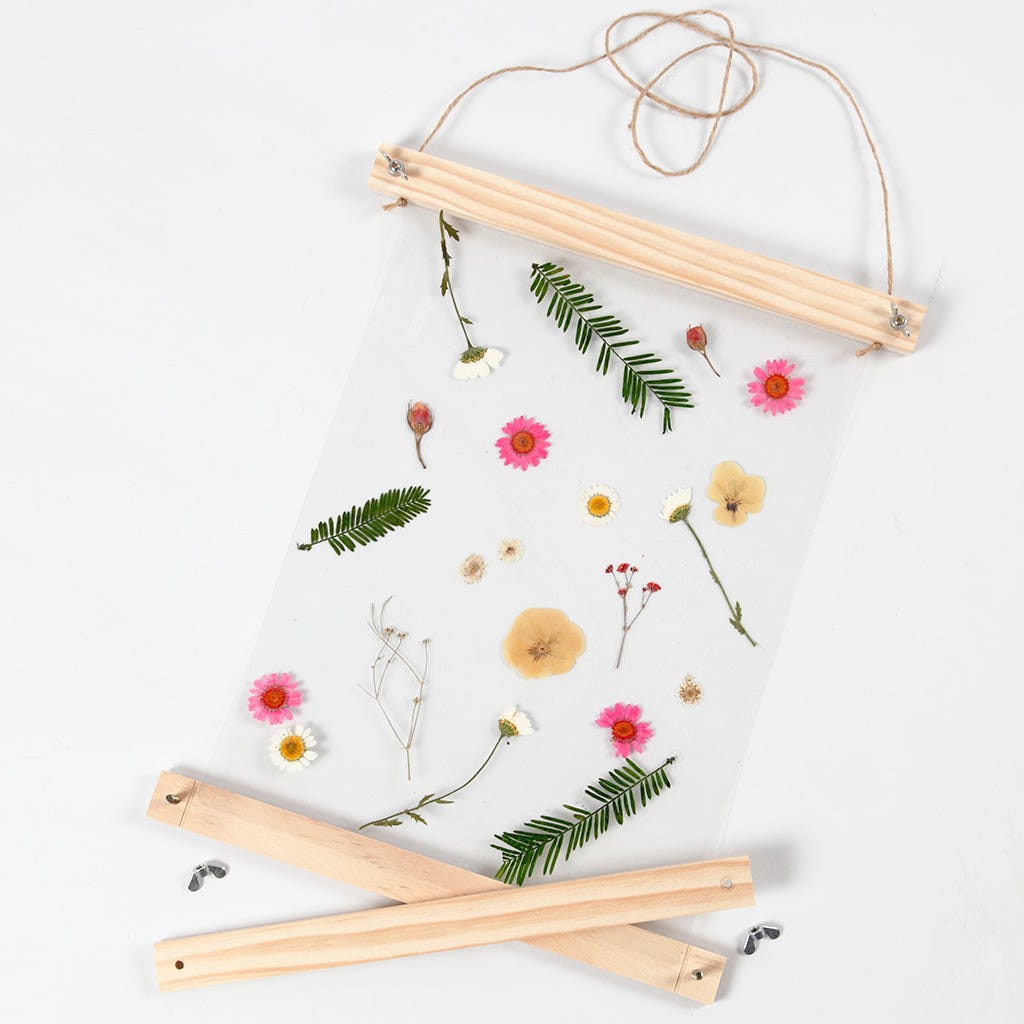 3
Open the poster hangers up. Tie a knot at both ends of the string and place one end in either side of the grooves on one of the back pieces of the wooden poster hanger. Place the laminated flower sheet onto the wooden poster hanger and assemble with wing screws.
I'm shopping as
b2c incl. tax
b2b excl. tax
b2g excl. tax
Go back
I'm shopping as
Continue as guest
Copyright © 2013-present Magento, Inc. All rights reserved.