A hanging Decoration from Paper Star Strips and Glitter Paper
This hanging decoration is made from Vivi Gade paper star strips, decorated with a gold glitter paper circle and a rhinestone. A piece of cotton cord is attached for hanging.
How to do it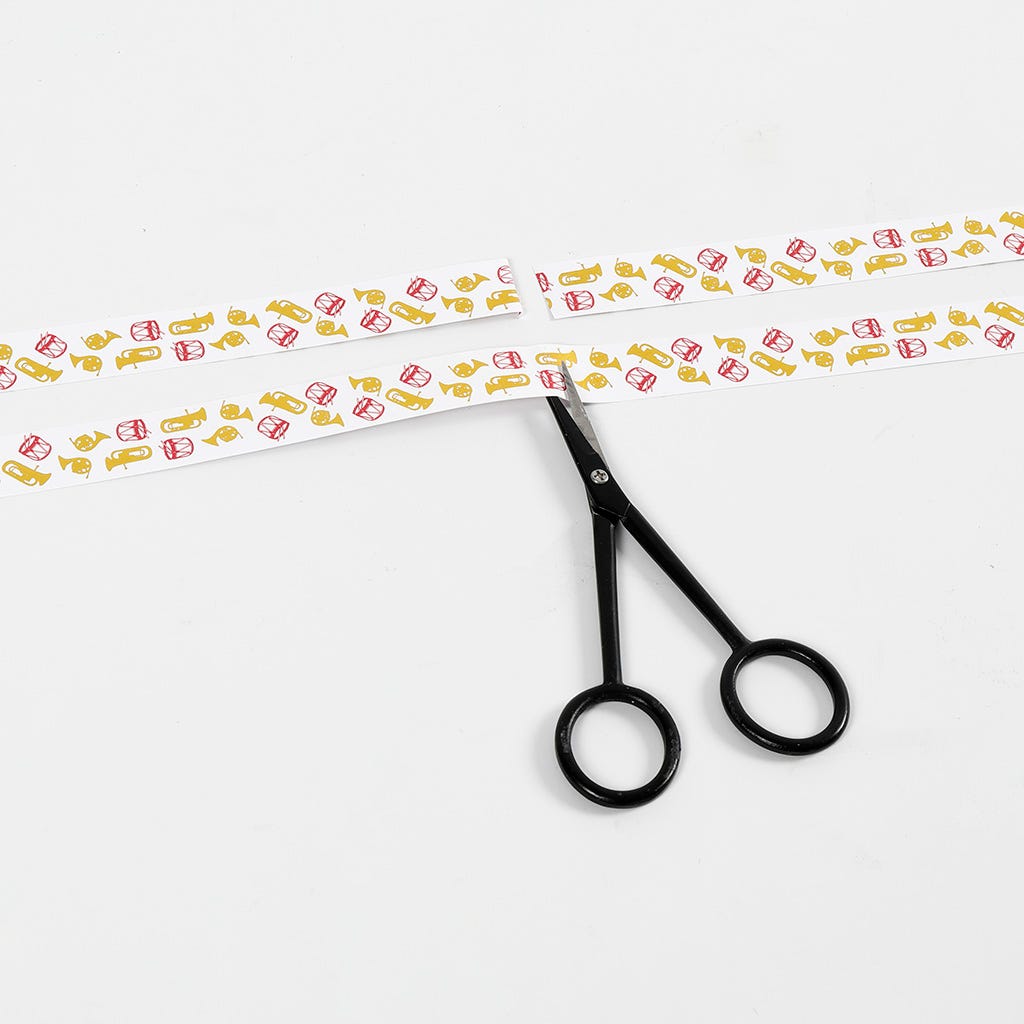 1
If you want to use wide paper star strips (25 mm) for the flower, cut 4 strips measuring 28 cm. If you want to use the narrow paper star strips (15 mm), cut 4 strips measuring 22 cm.
2
Attach power tape to the middle and at each end of the paper star strip.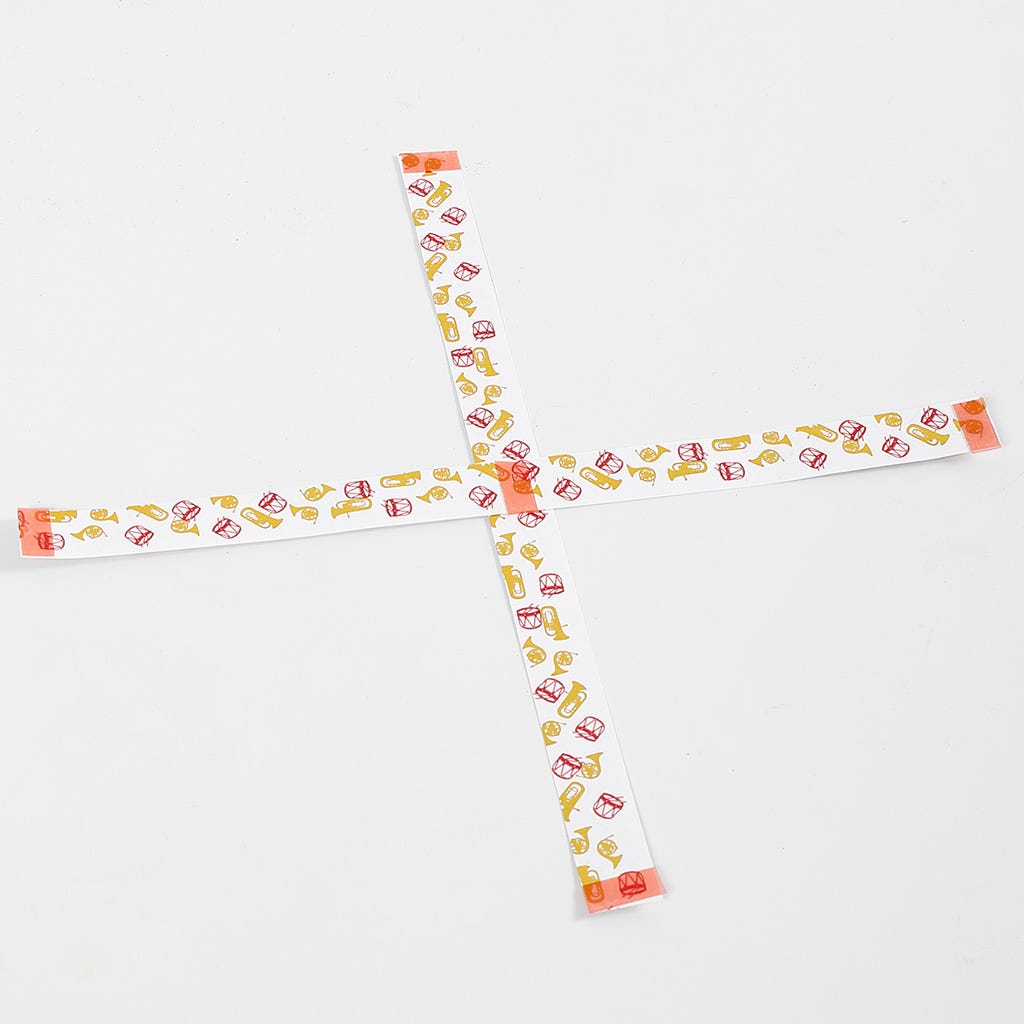 3
Attach two of the four paper star strips to each other in the middle, as illustrated in the picture.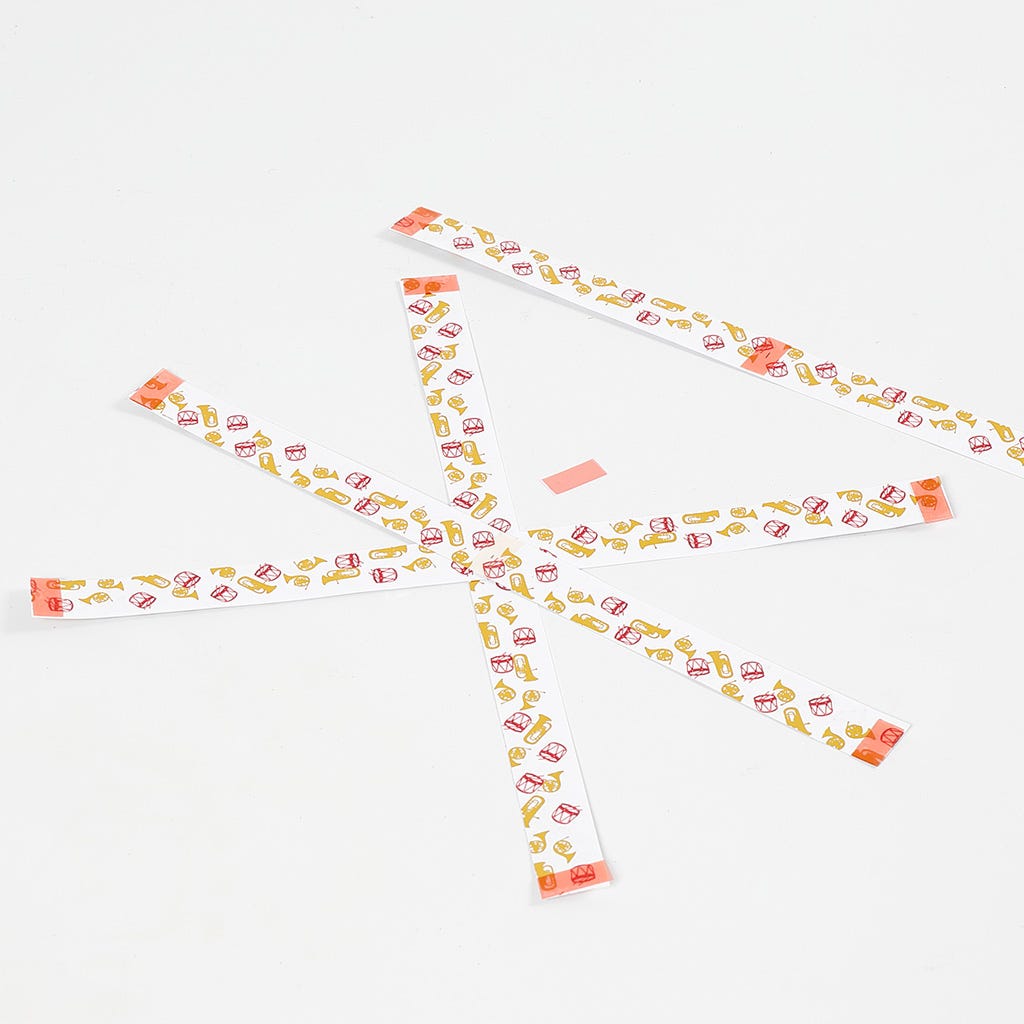 4
Repeat the procedure from step 3 with the remaining two paper star strips and place them on top of the first two paper star strips, staggered at 45°.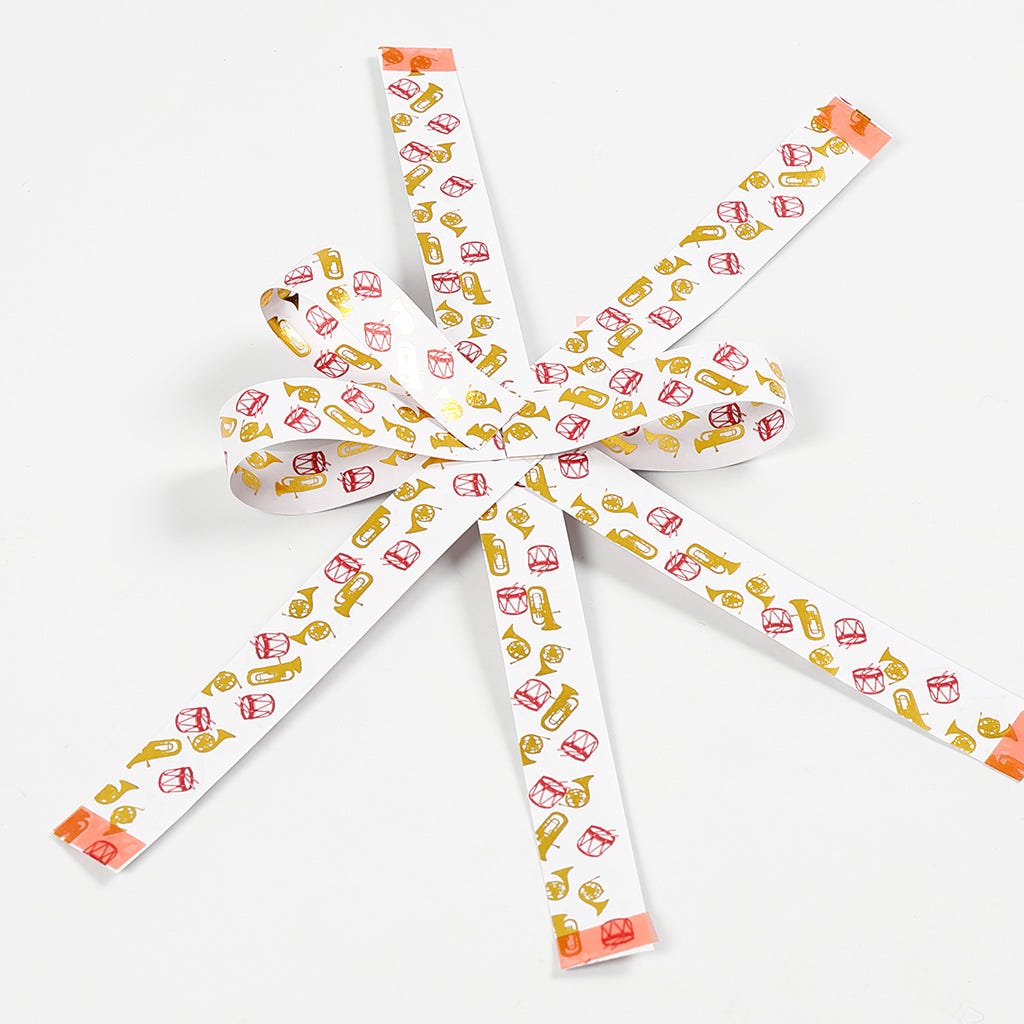 5
Fold and attach the ends of each paper star strip one by one onto the middle.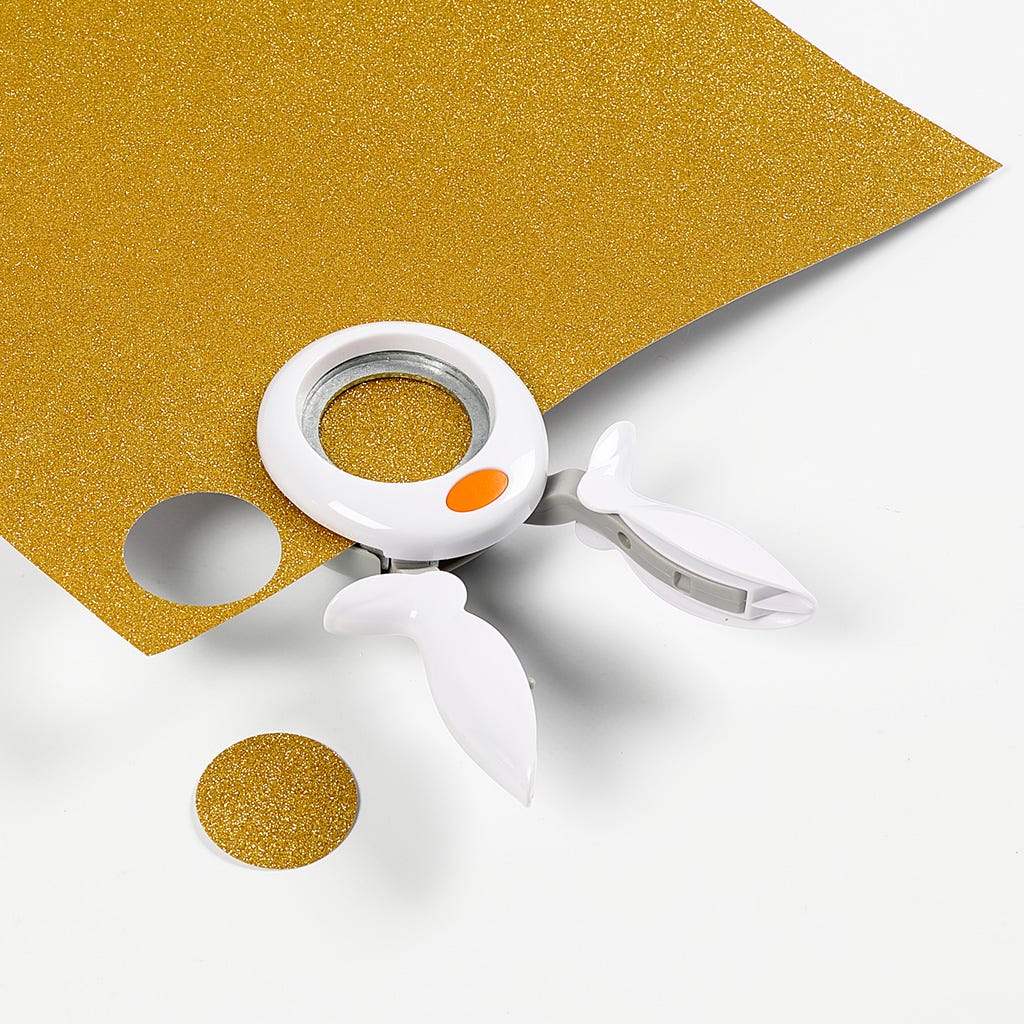 6
Cut/punch out two 3.5 cm diameter circles from gold glitter paper. You may use a 3.7 cm squeeze punch.
7
Glue the circles onto the middle on both sides and decorate with rhinestones. Finish with a piece of cotton cord for hanging.
I'm shopping as
b2c incl. tax
b2b excl. tax
b2g excl. tax
Go back
I'm shopping as
Continue as guest
Copyright © 2013-present Magento, Inc. All rights reserved.