A hanging Advent Wreath with Candle Holders from Bonsai Wire and Faux Leather Paper Decorations
Make your very own hanging Advent wreath from a metal ring filled with greenery, artificial berries and faux leather paper leaves. Make your own candle holders from bonsai wire wrapped around LED candles. A punched-out faux leather paper decoration is attached underneath the Advent wreath for additional decoration.
How to do it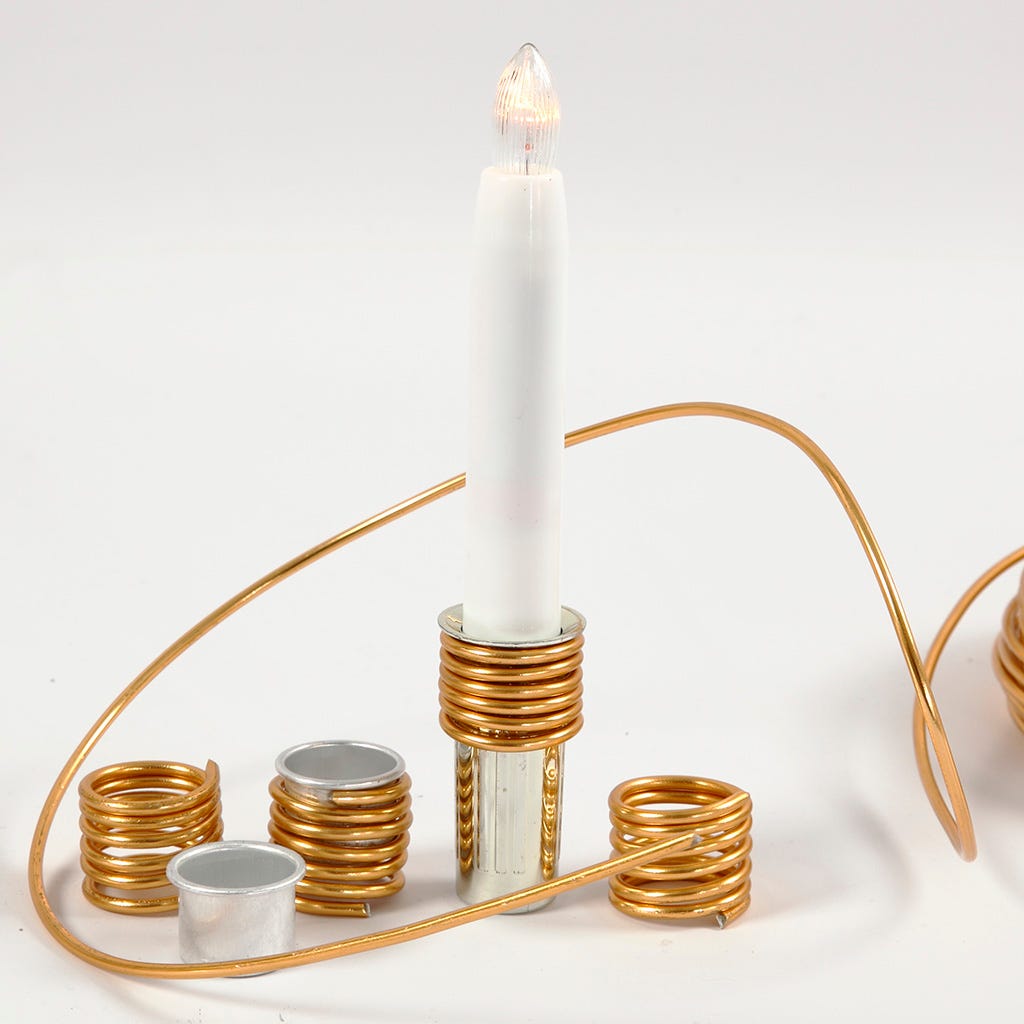 1
Cut four 50 cm pieces of bonsai wire and wrap each piece around the base of an LED taper candle. If you prefer to use wax taper candles, then wrap the bonsai wire around a metal candle holder.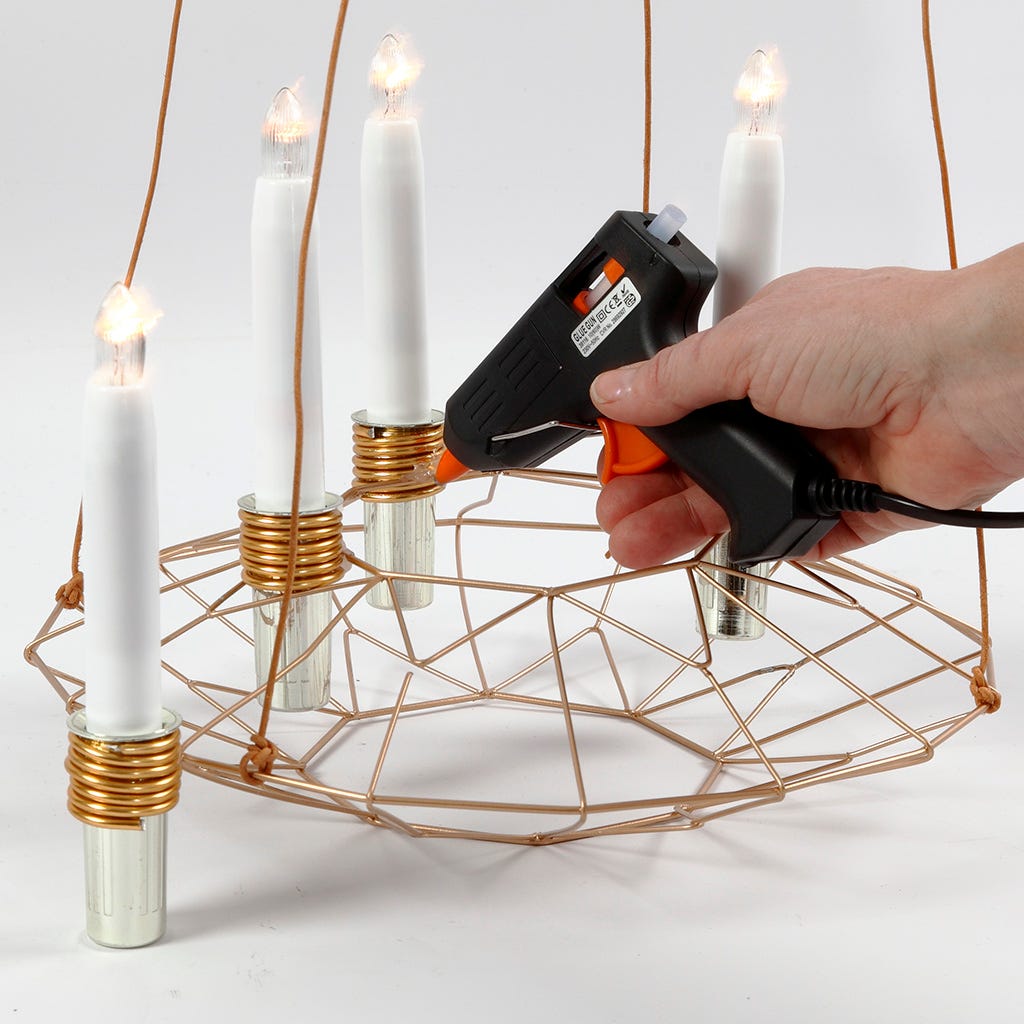 2
Place each of the four LED candles with the candle holders into the metal ring so that each candle is in a corner. Glue them in place with a glue gun ensuring they are straight. Tie four 85 cm pieces of leather cord onto the metal ring for hanging. Gather the cords with a knot at the top.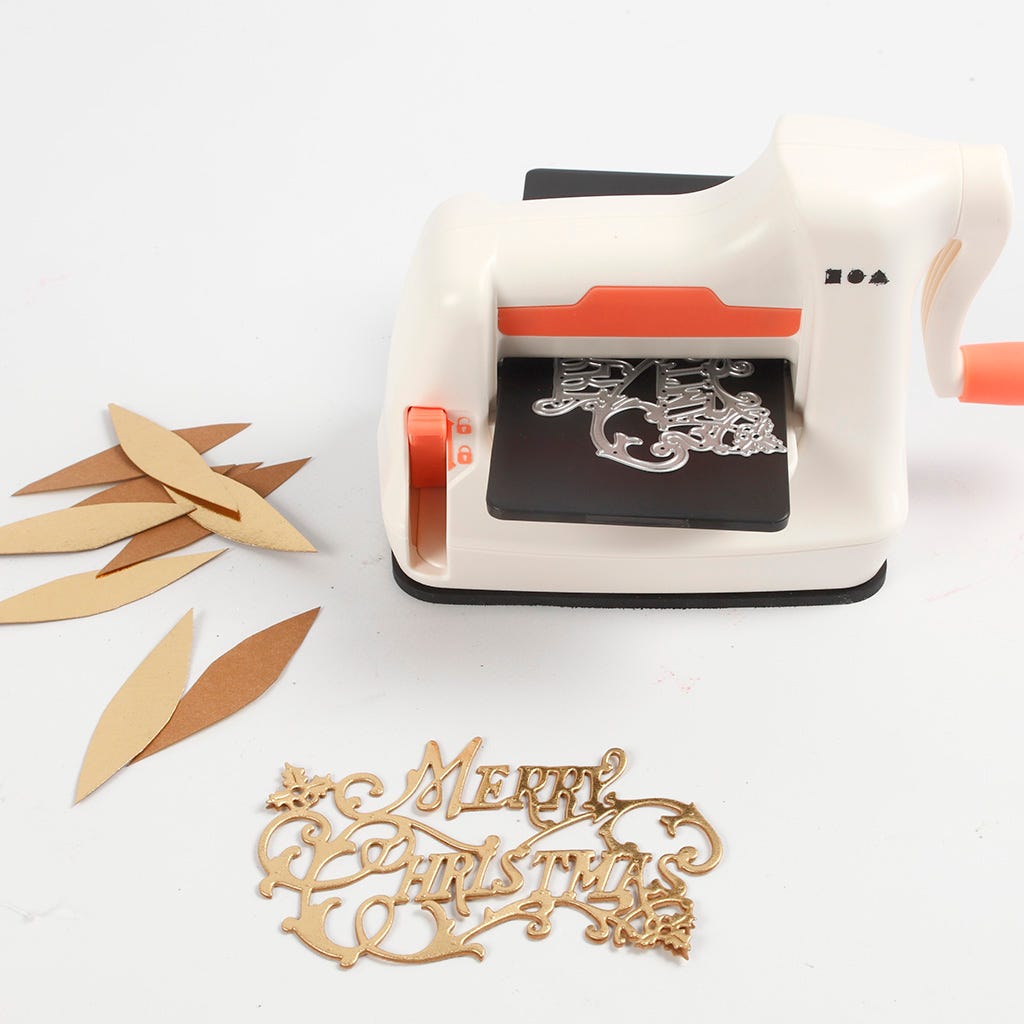 3
Cut 8-10 gold faux leather paper leaves; 7 cm long and max. 2 cm wide. Punch out two "Merry Christmas" decorations from gold faux leather paper – one with the gold side facing up and the other with the brown side facing up. Glue the two punched-out decorations together (brown side against brown side), so that the gold faux leather paper is facing outward.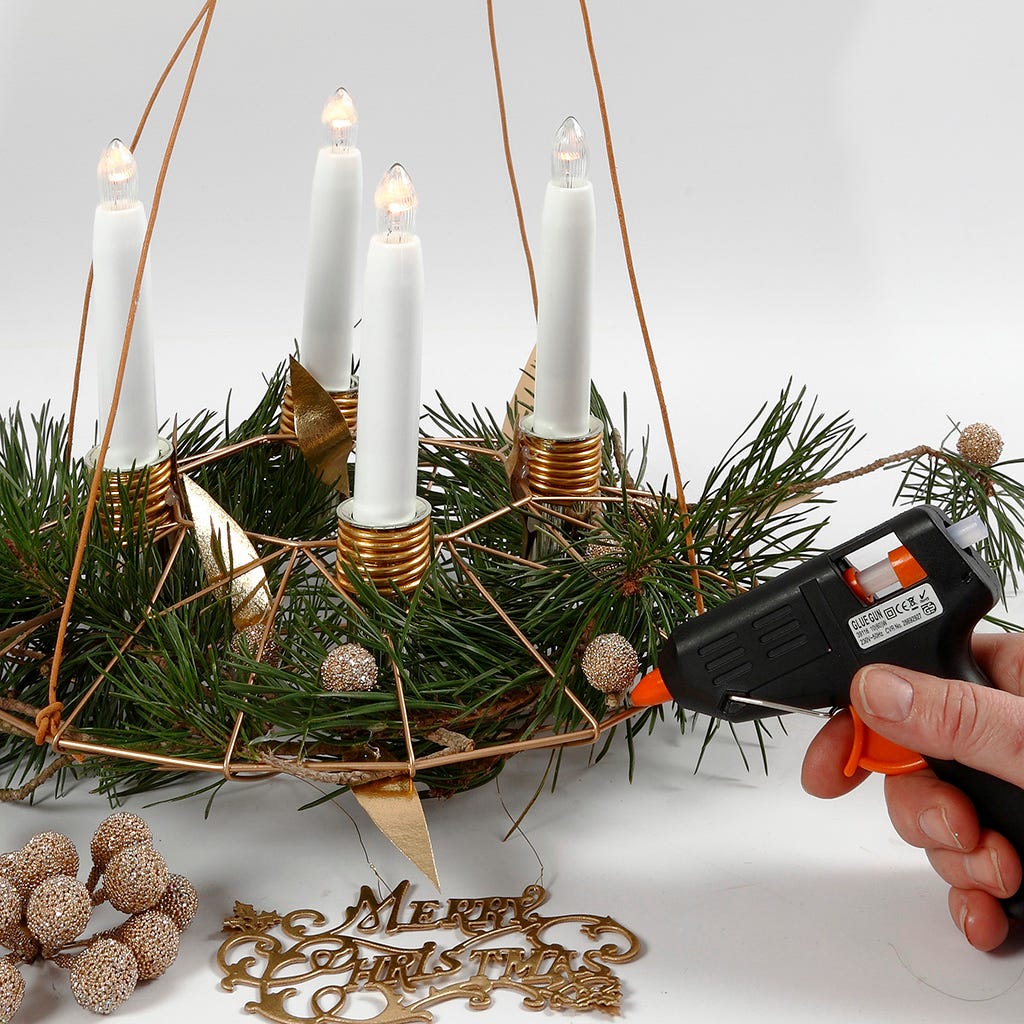 4
Fill the inside of the metal ring with greenery. In this picture we have used delicate pine. Glue gold artificial berries and gold faux leather paper leaves amongst the greenery. Hang the "Merry Christmas" punched-out decoration underneath the Advent wreath with a thin gold thread.