A Hand Bag with a Seashell Design decorated with Textile Markers
A Hand Bag with a Seashell Design decorated with Textile Markers
This small bag has a pre-printed seashell design which is coloured in with textile markers. The bag is then decorated with sequins which are sewn on with needle and thread. How to do it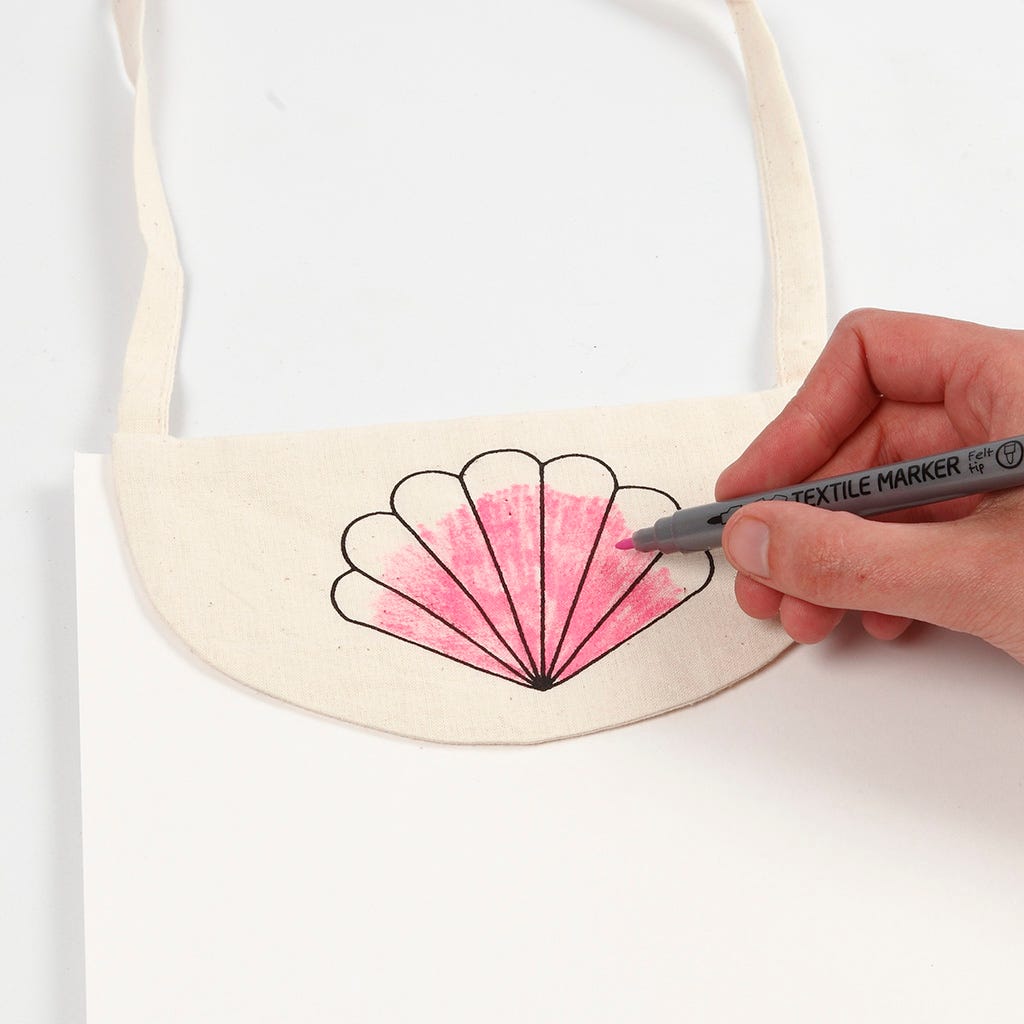 1
Colour in the seashell with textile markers. Here we have made a lovely transition effect by first colouring in with pink.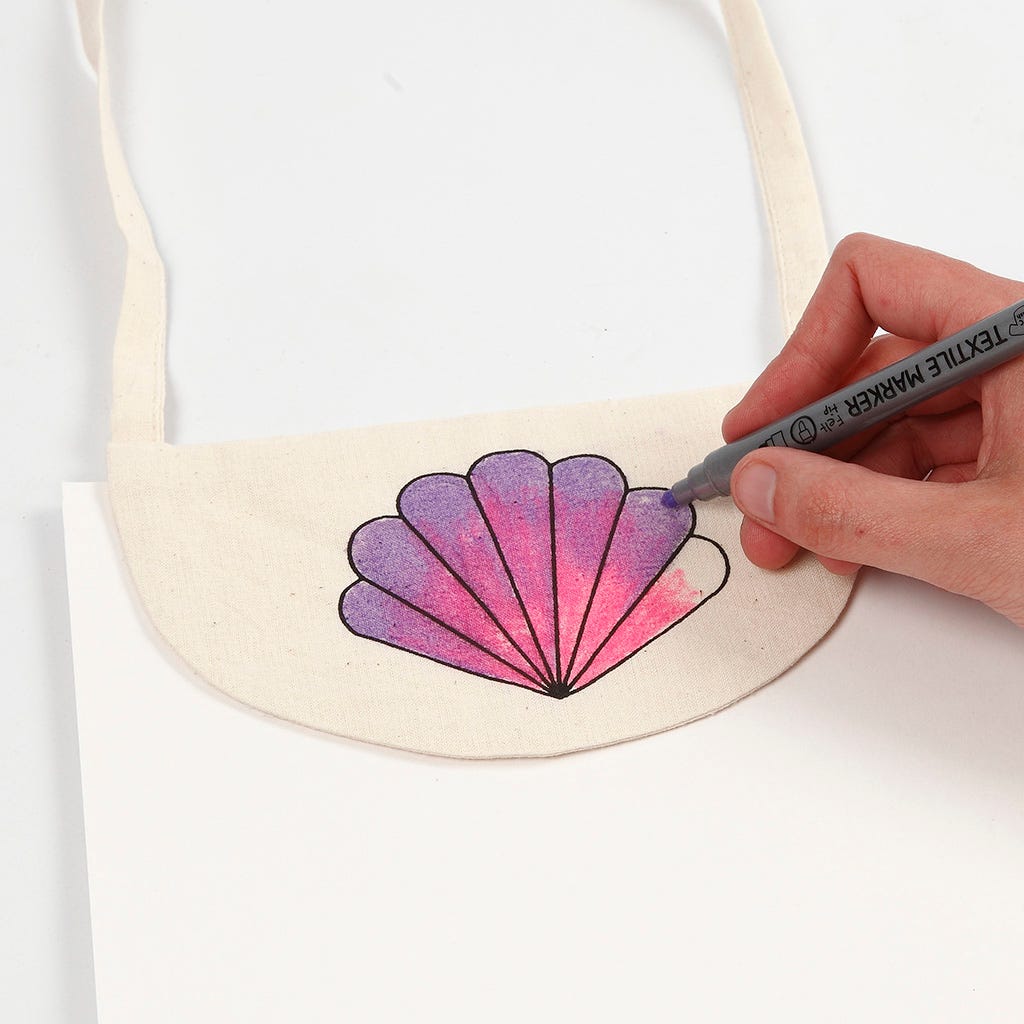 2
Now blend in with a purple textile marker to make a lovely transition between the colours.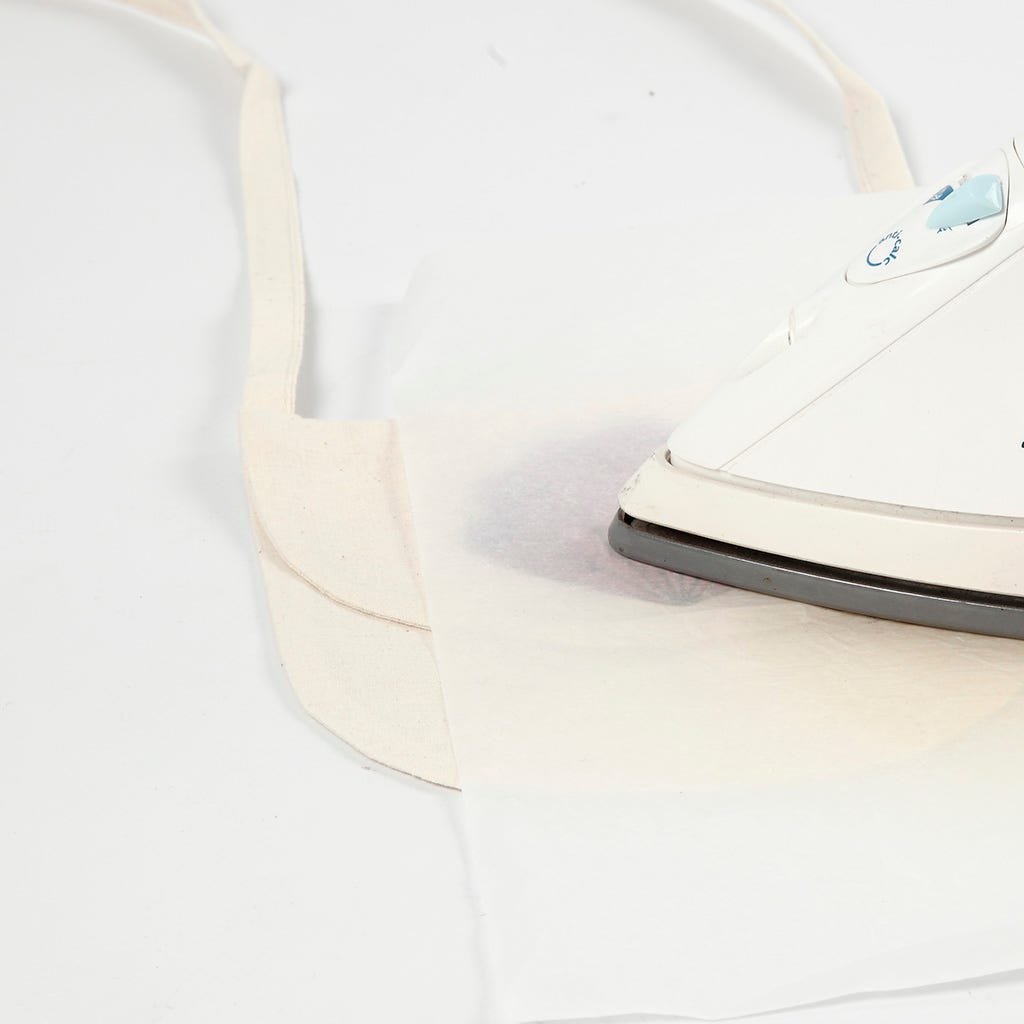 3
Fix the bag with an iron so that the bag is washable.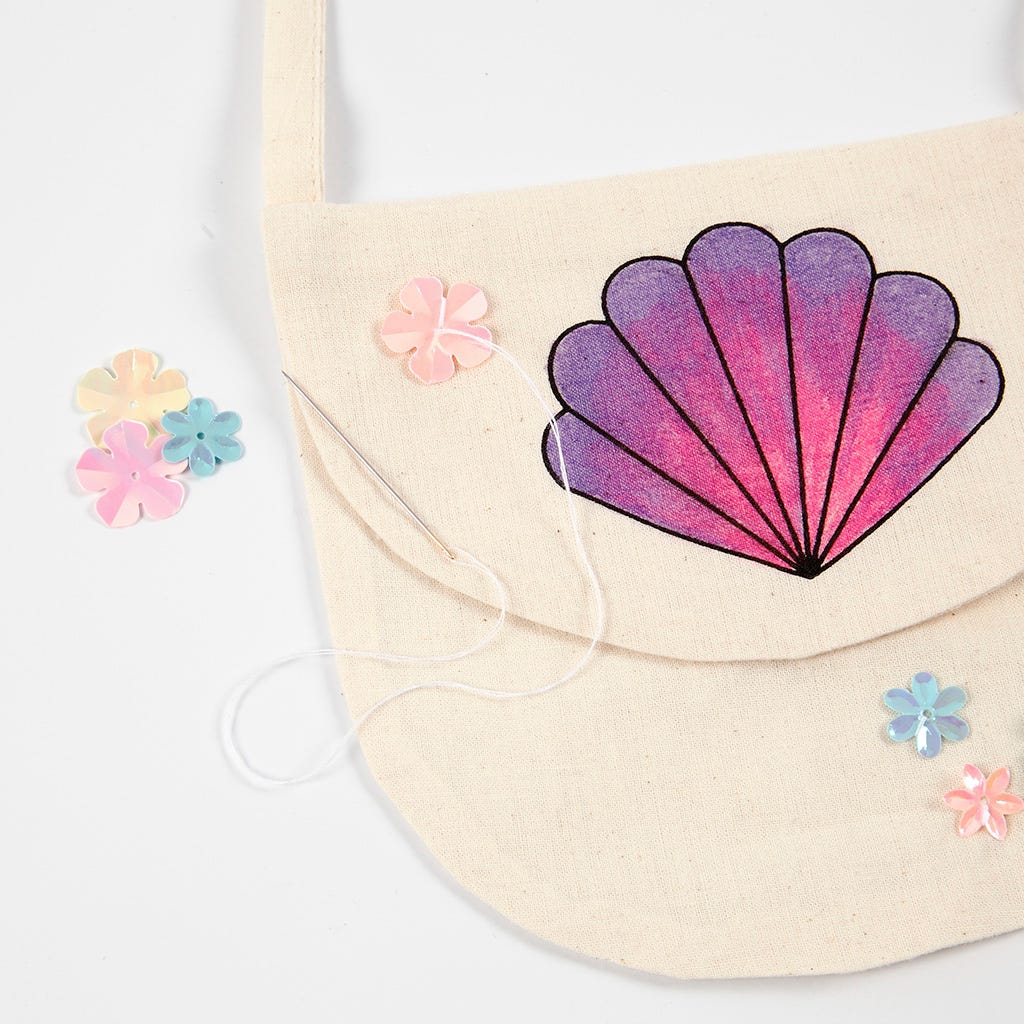 4
Sew on sequins using a needle and thread.