A hair claw decorated with rhinestones
A hair claw decorated with rhinestones
Decorate a hair claw with rhinestones attached with hobby glue. How to do it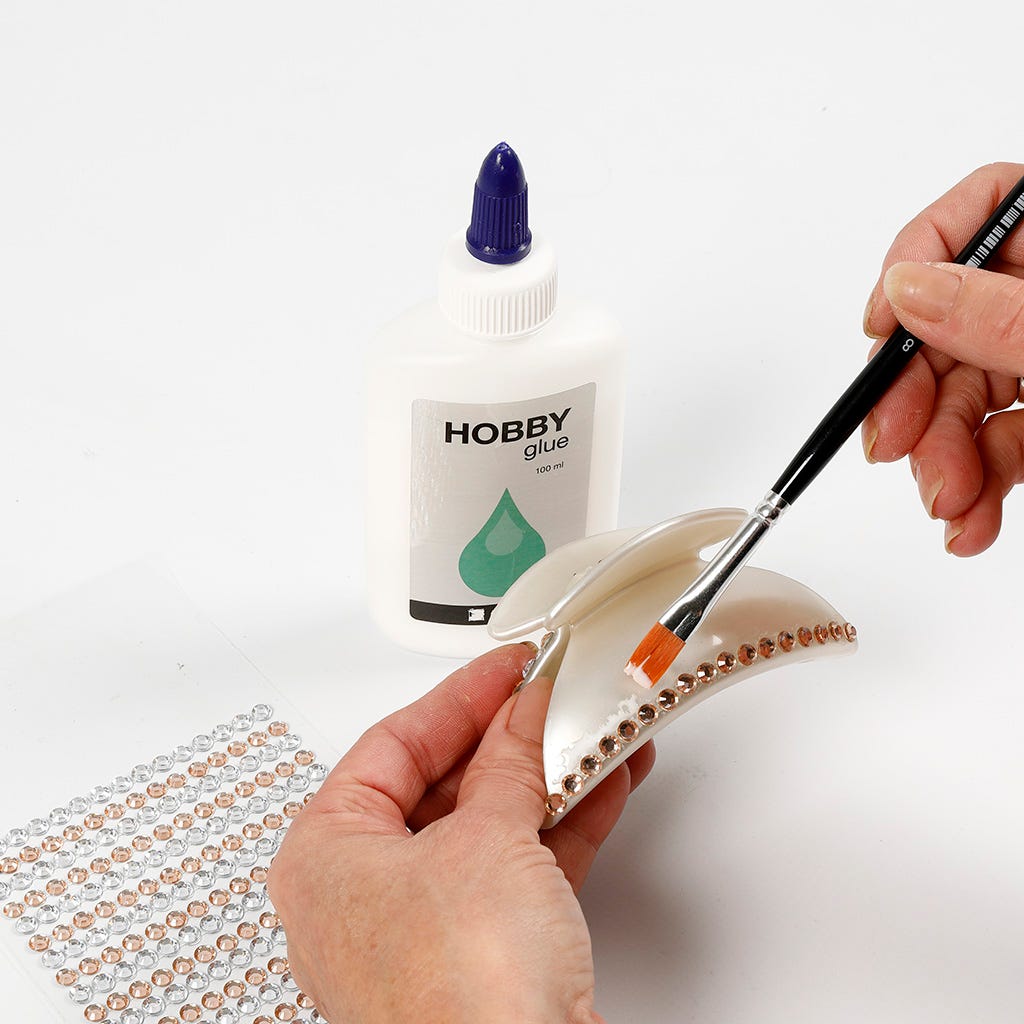 1
Apply a line of hobby glue with a brush and attach a row of rhinestones on each line. The rhinestones are self-adhesive but the glue increase the adhesiveness.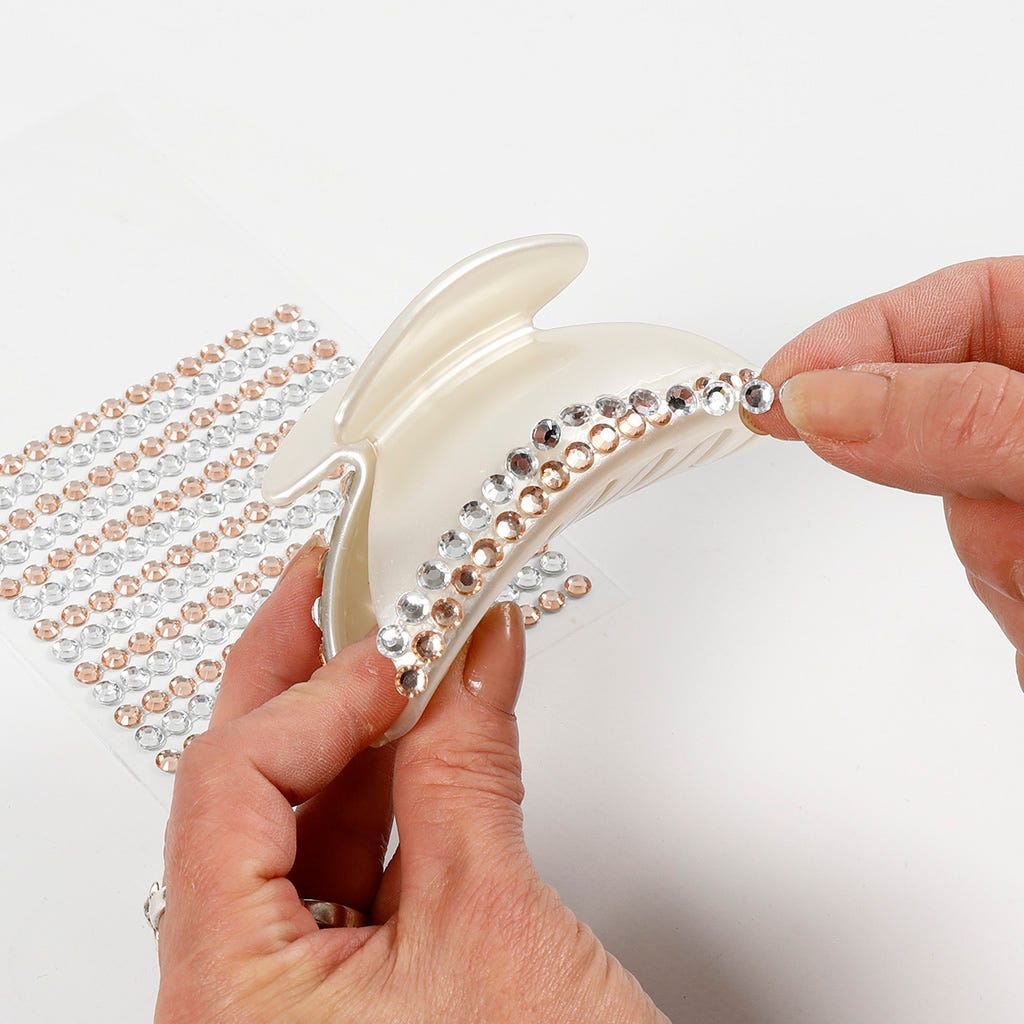 2
Adjust the rhinestones across the width to fit the hair claw.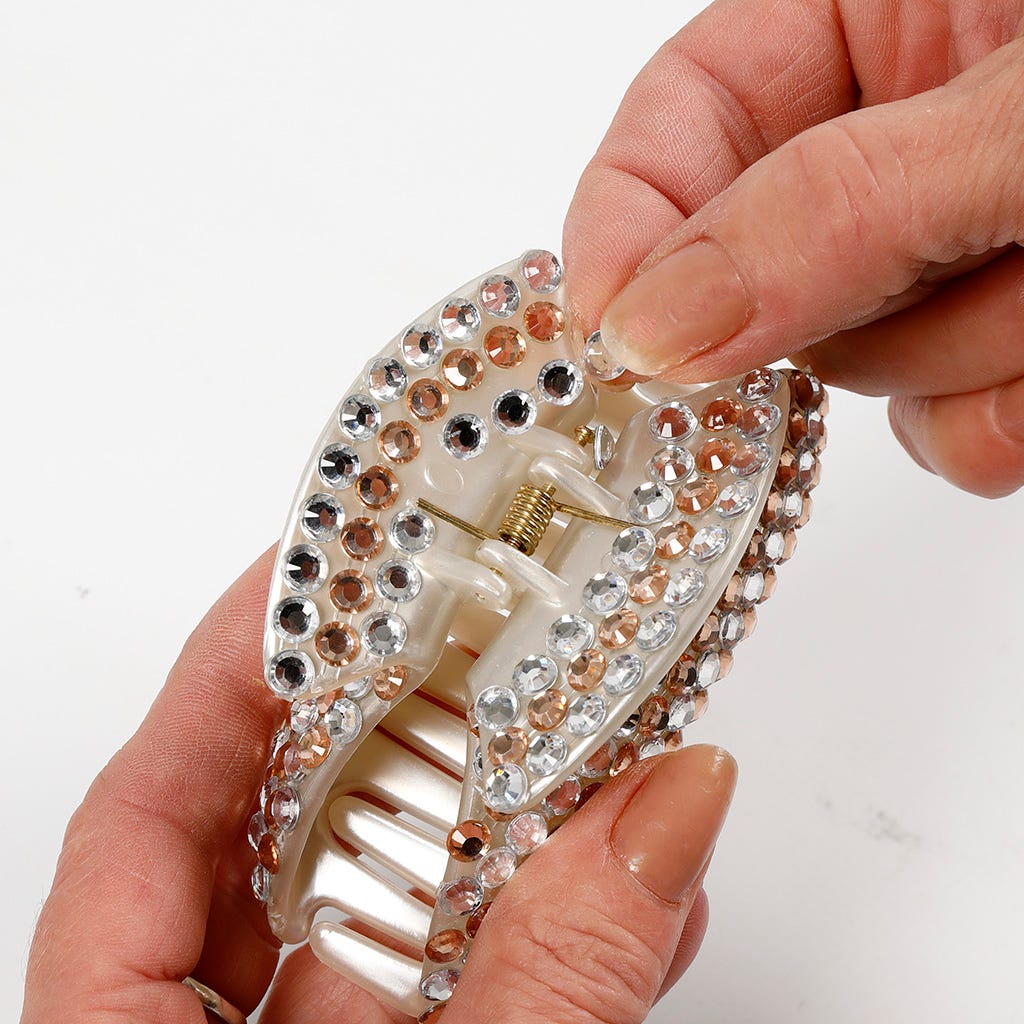 3
Make sure not to attach any rhinestones onto the hair claw spring.
Copyright © 2013-present Magento, Inc. All rights reserved.