A Hair Band with Felt Flowers and Cabochons
A Hair Band with Felt Flowers and Cabochons
This hair band is covered by braiding a piece of satin cord around it. It is then decorated with felt flowers and cabochons. How to do it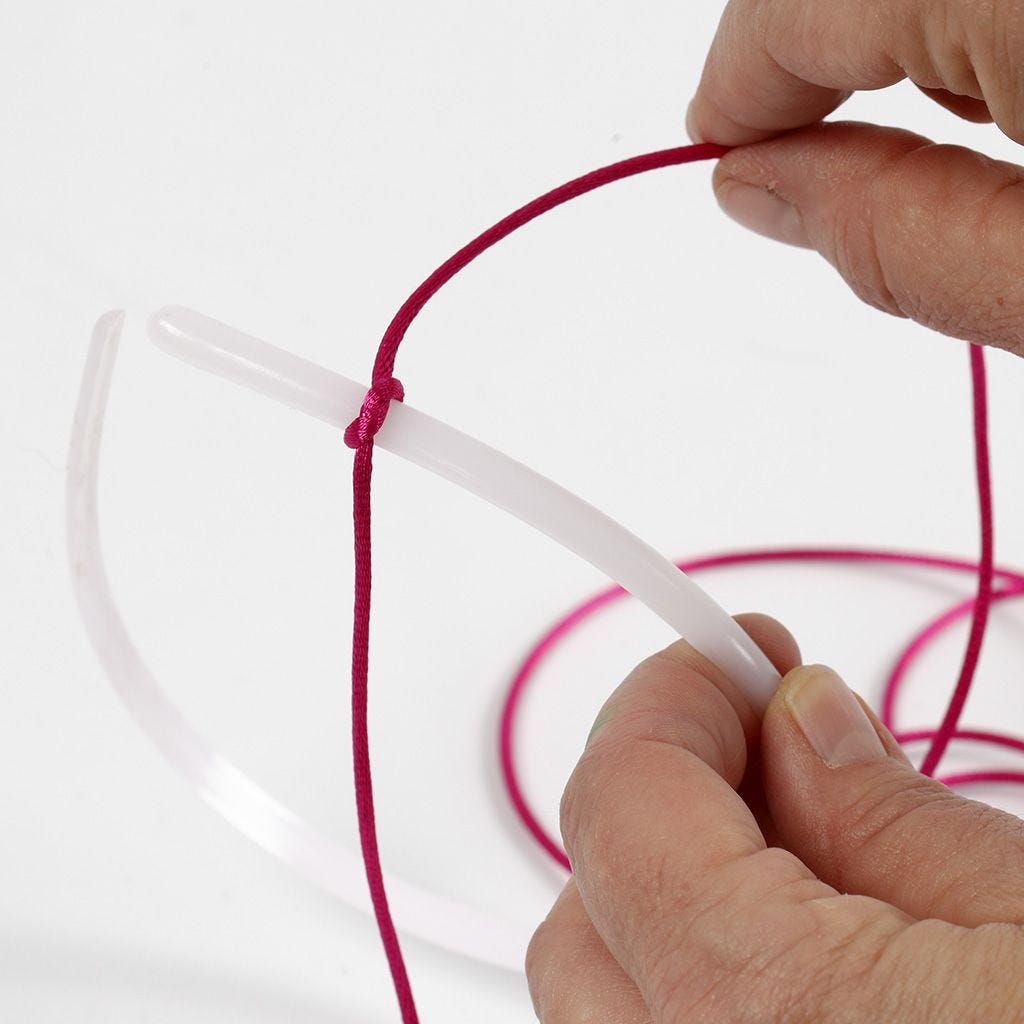 1
Cut a 4 meter piece of satin cord and braid around the hair band (macramé knots). Start approx. 2-3 cm from one end of the hair band.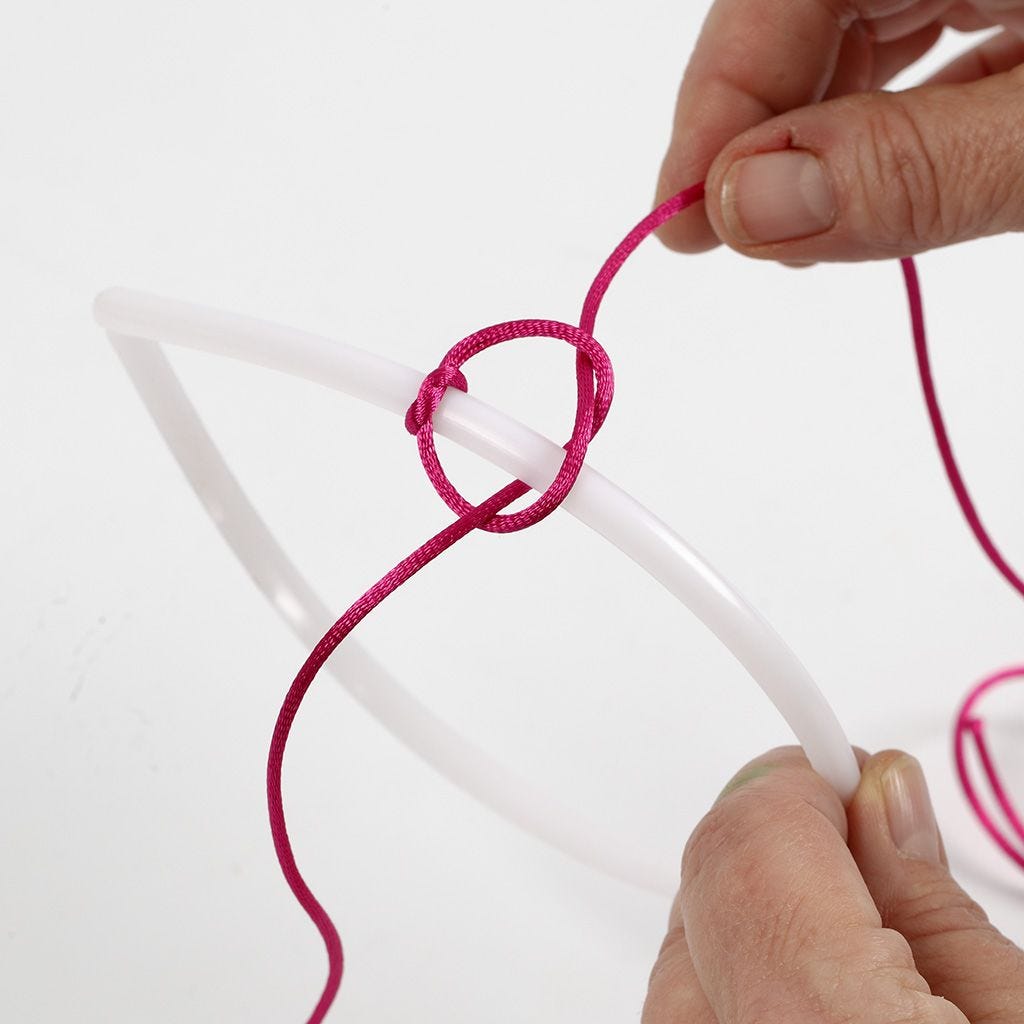 2
Braid half a knot as illustrated.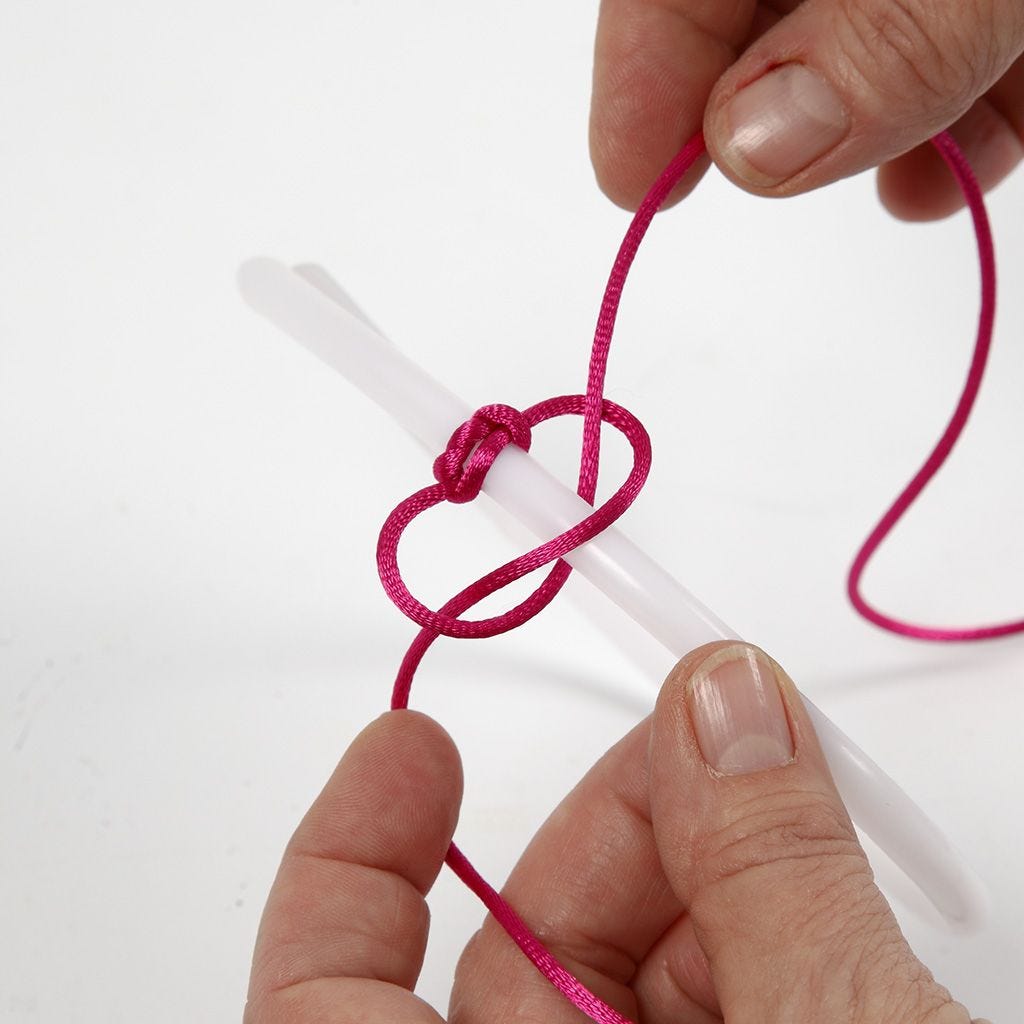 3
Braid another half knot as illustrated. Repeat step 2 and 3.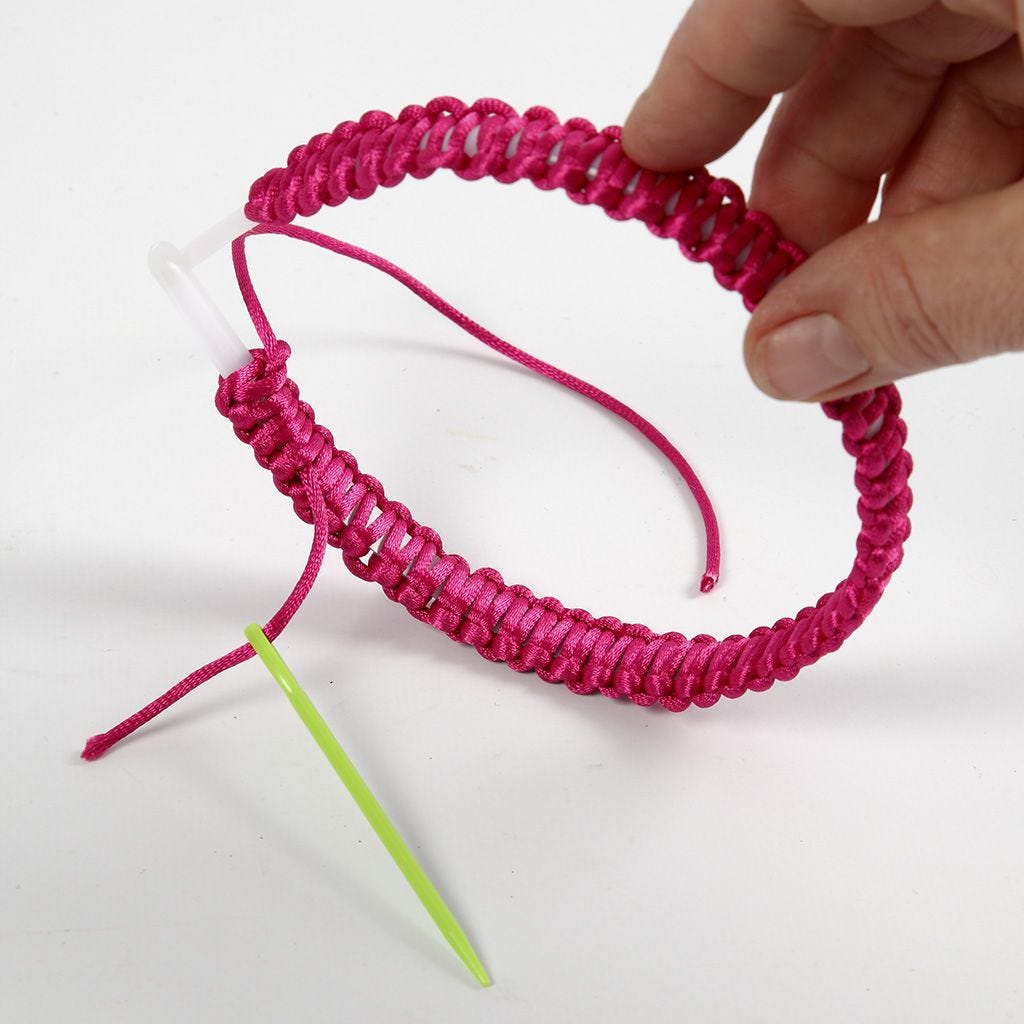 4
Finish with a half knot on the inside of the hair band and secure the ends on the inside of the hair band using a cross stitch needle. Finally cut off the excess.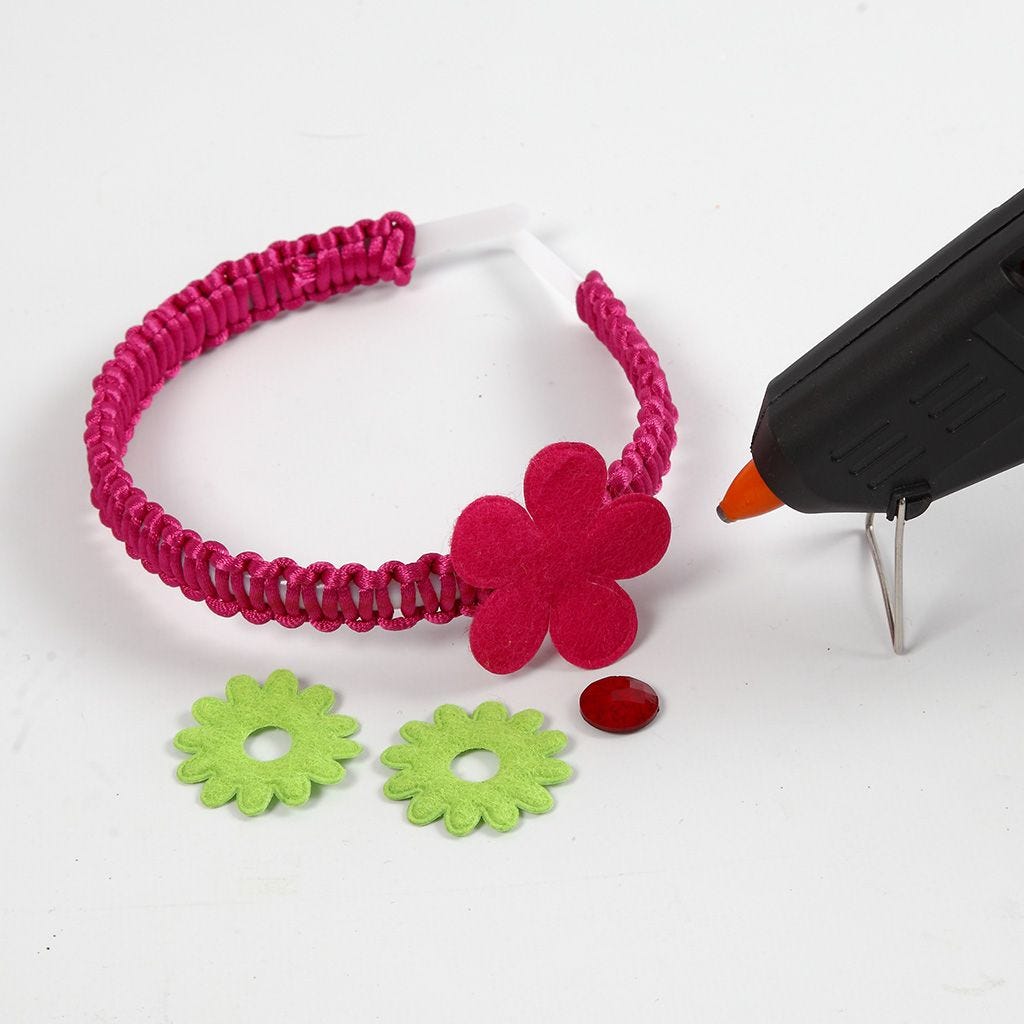 5
Glue felt flowers and cabochons onto the hair band using a glue gun.
Copyright © 2013-present Magento, Inc. All rights reserved.