A Greeting Card with Shapes made using a Template on the Big Shot Die-Cutting Machine
A Greeting Card with Shapes made using a Template on the Big Shot Die-Cutting Machine
A greeting card decorated with shapes which are made using a template on the Big Shot die-cutting machine. The shapes and coloured card are attached onto the greeting card with double-sided adhesive tape. Use a Uni Posca marker for writing text. How to do it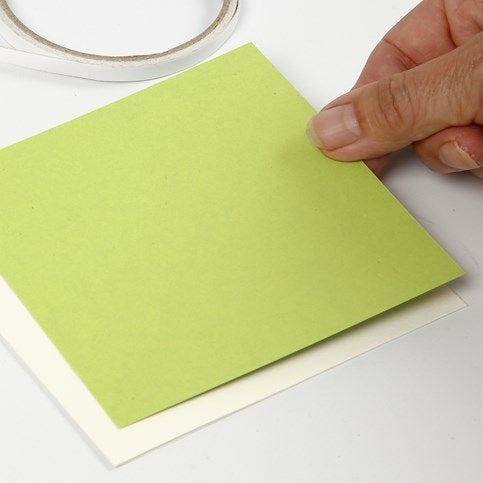 1.
Measure the size of the front of the greeting card and cut out the pieces of card for the background for the shapes. Attach onto the front of the greeting card using double-sided adhesive tape.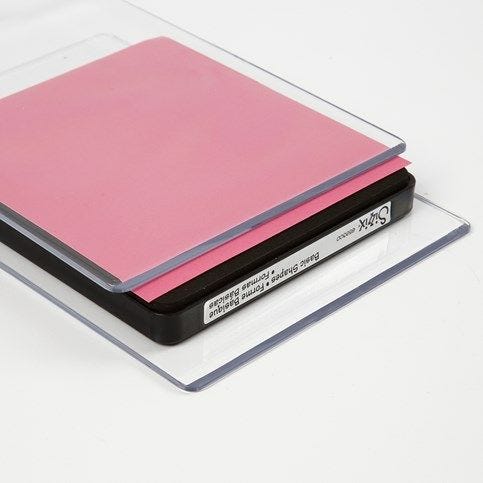 2.
For the die-cutting, place the parts in layers in the order: cutting pad, bigz die, card and cutting pad.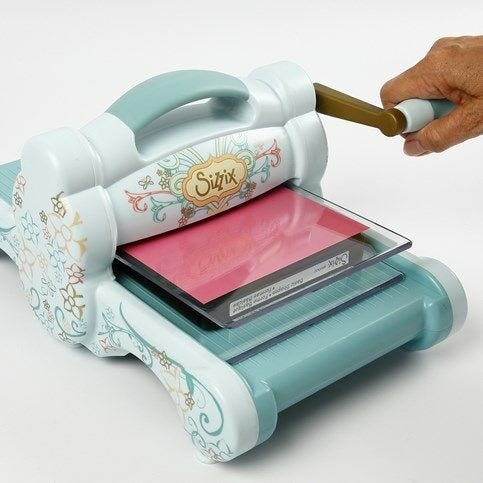 3.
Run the assembled layers like a sandwich through the roller of the die-cutting machine by turning the handle.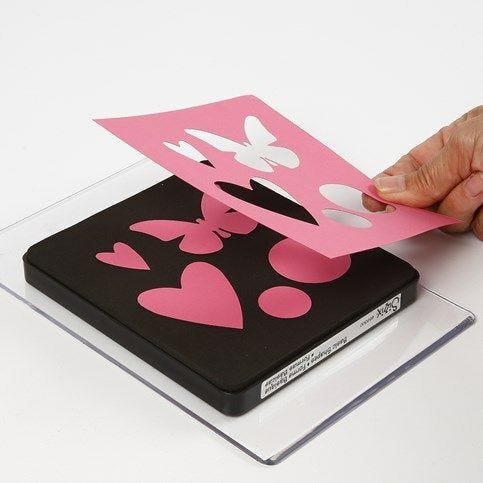 4.
Remove the die-cut shapes from the die. Make another lot of shapes with a different colour card.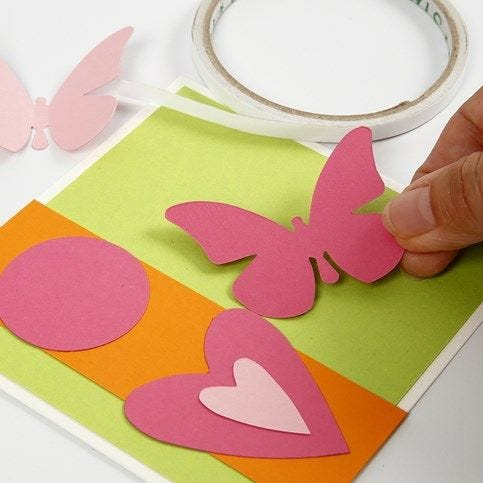 5.
Attach the shapes onto the greeting card according to your own taste. Bend the wings on the top butterfly to make a 3D effect.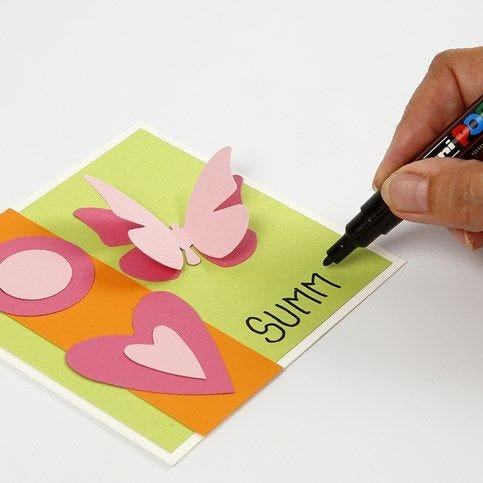 6.
Write text with a Uni Posca marker.