A Greeting Card with netted Fabric and a Flower on Satin Ribbon
The front of this hand-made greeting card from the Happy Moments series is decorated with coloured paper and netted fabric (from a table runner). It is decorated further with ribbon and a smaller ribbon with a tied on flower.
How to do it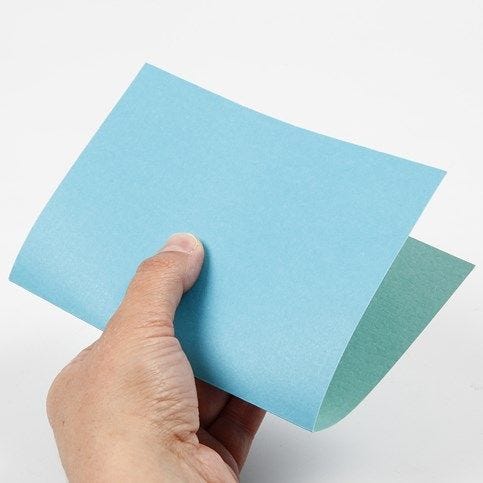 1.
Turn the greeting card inside out.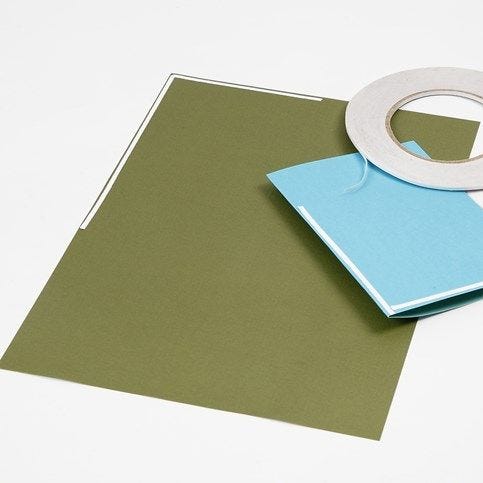 2.
Attach double-sided adhesive tape on each side of a corner (stuck across and folded over) on the greeting card and the paper.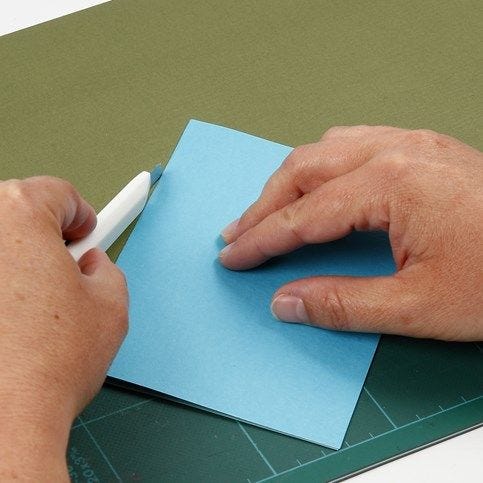 3.
Attach the paper onto the greeting card and trim the edges.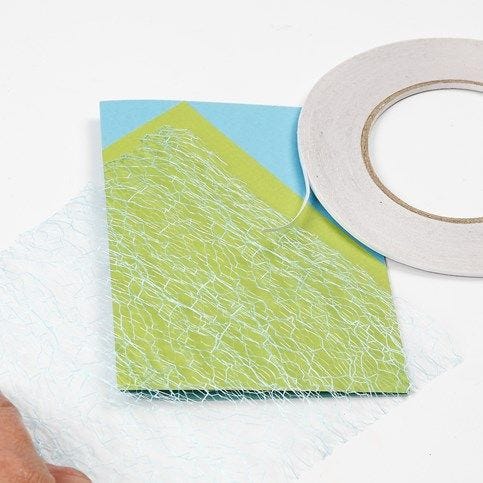 4.
Cut a small piece of netted fabric (the table runner) and attach this onto the paper on the front of the card. Use double-sided adhesive tape.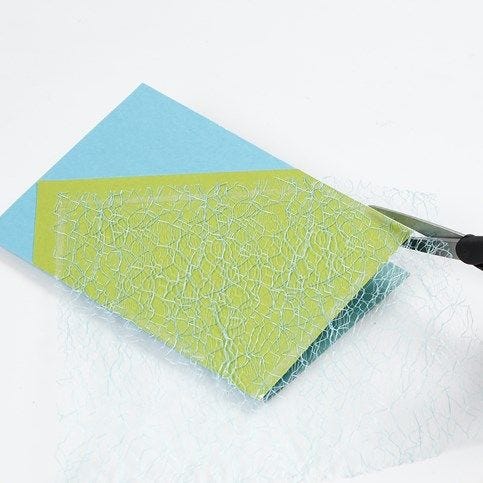 5.
Trim the edges of the greeting card.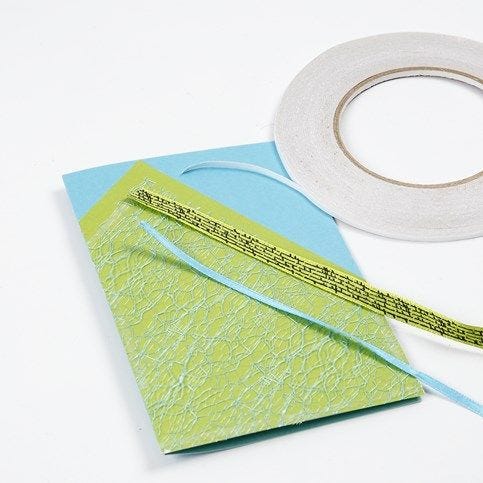 6.
Attach the ribbon onto the card across at an angle as well as the flower. Use double-sided adhesive tape.