A Greeting Card with Dots and Stars on an Invitation
A blank greeting card with a pearlescent effect. It is decorated with Vivi Gade Design paper as well as card and paper from the Color Bar series. Finally the greeting card is decorated with punched-out stars, rhinestones, cotton cord and Pearl Pen.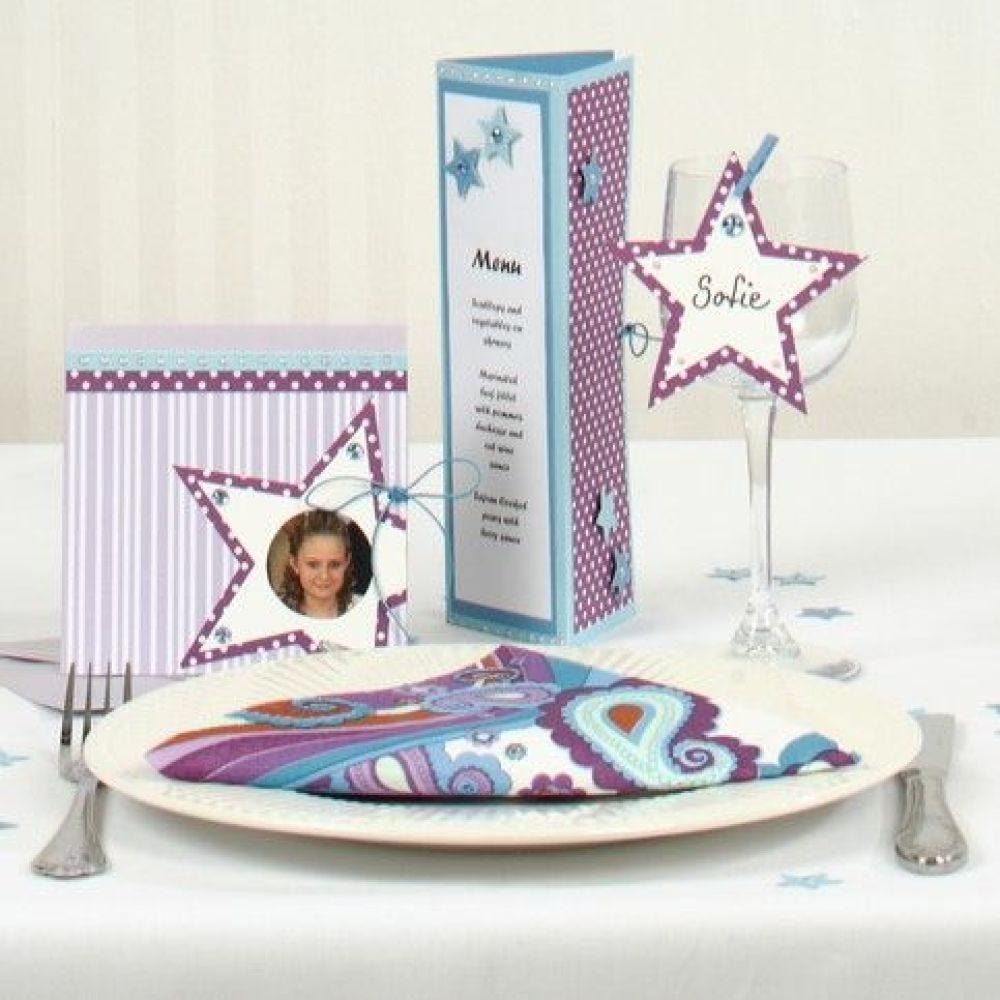 How to do it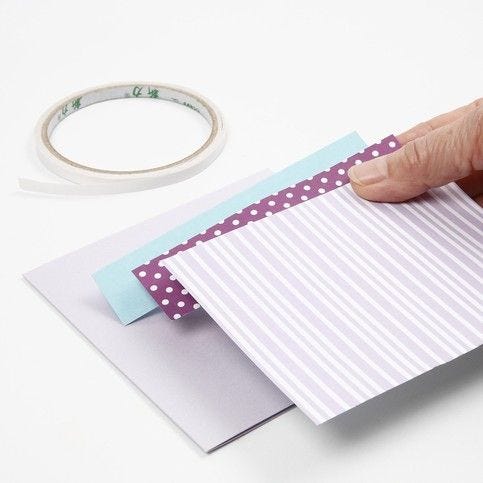 1.
Cut the paper and card to fit the greeting card and attach these onto the greeting card with double-sided adhesive tape.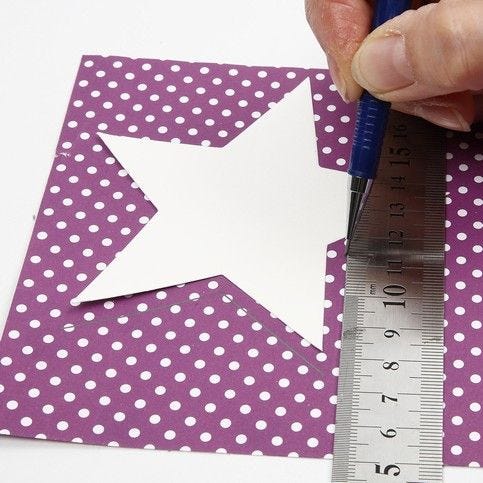 2.
Cut out a star from the dotted paper slightly larger than the large ready-made star.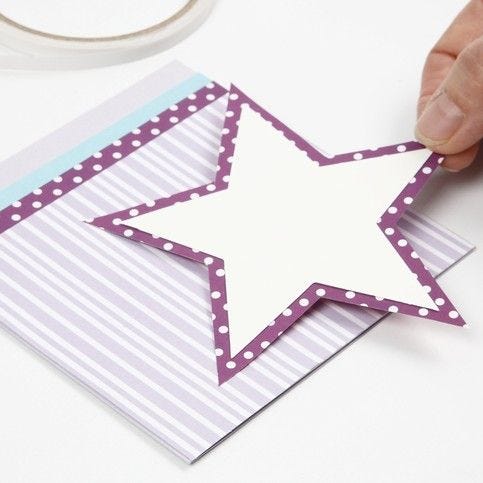 3.
Glue the two stars together and attach them to the greeting card with double-sided adhesive tape. Cut off the excess card star.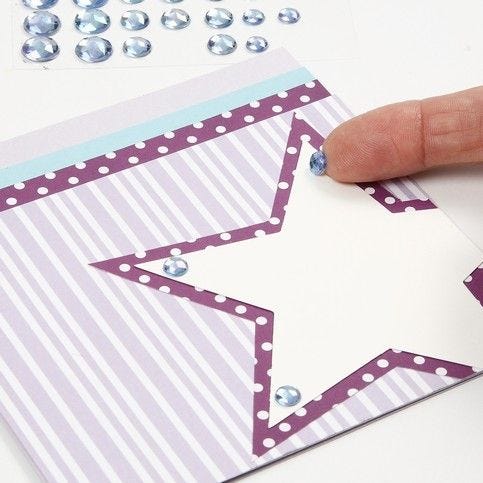 4.
Decorate with self-adhesive rhinestones.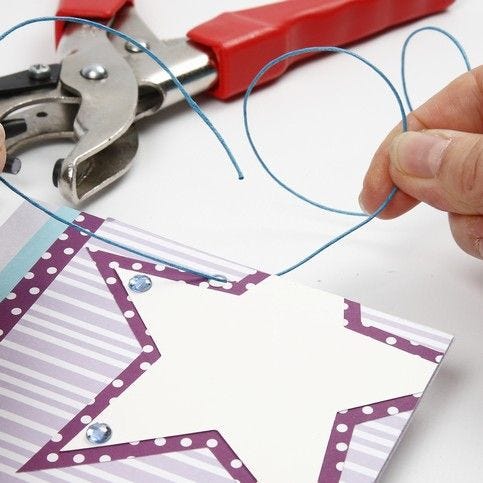 5.
Use hole punch pliers to make a hole through both layers of the greeting card. Tie a piece of cotton cord through the hole.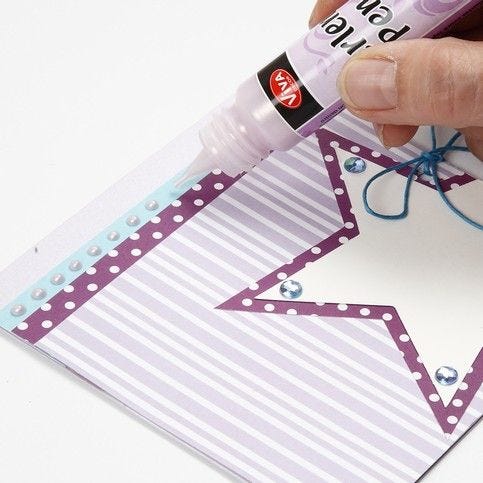 6.
Decorate the greeting card with dots made with a Pearl Pen.
7.
Print a photo, trim and attach it to the greeting card.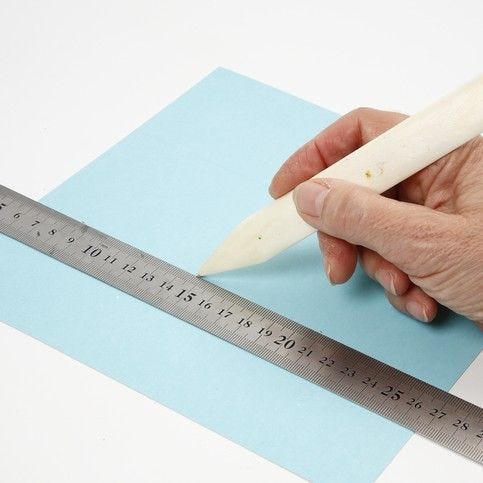 8.
Menu cards: Cut a 21 x 21cm piece of Color Bar card. Use a bone folder or a blunt needle to score the card, dividing it into three equal parts (i.e. 3 x 7cm).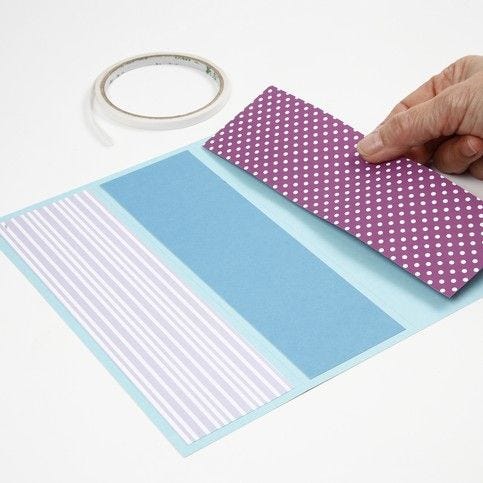 9.
Cut a piece of card and a piece of paper slightly smaller than 7 x 21cm and attach both to the card – on either side - using double-sided adhesive tape. Attach the printed menu in the middle.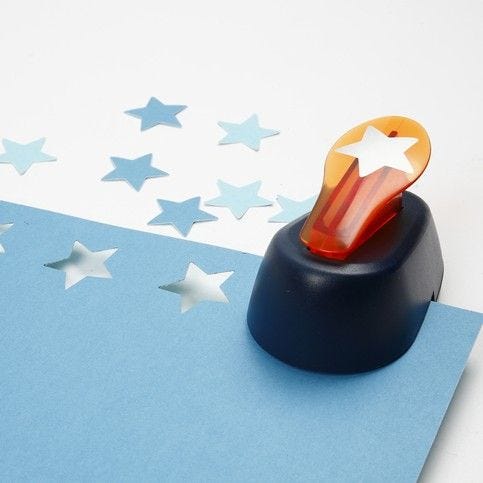 10.
Punch-out stars from Color Bar card.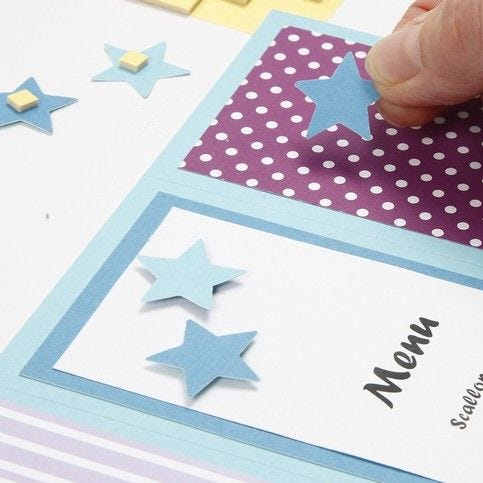 11.
Attach the stars to the card randomly using 3D foam pads. Make a hole in the card and tie with a piece of cotton cord. Now a party song on a folded piece of paper can be attached on the inside.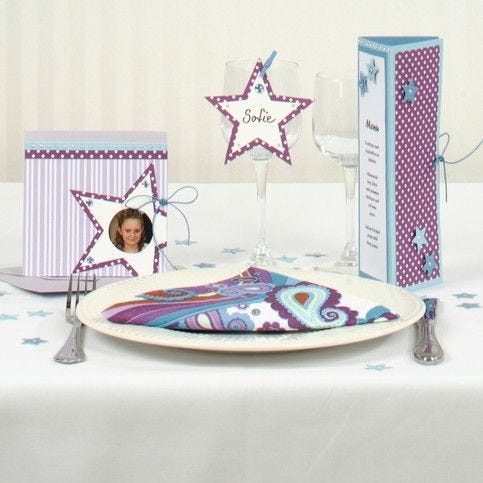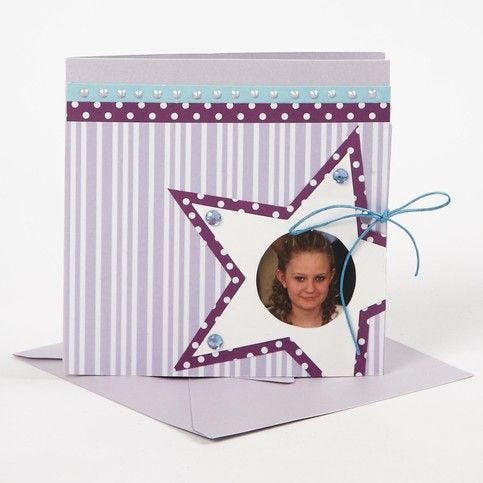 I'm shopping as
b2c incl. tax
b2b excl. tax
b2g excl. tax
Go back
I'm shopping as
Continue as guest
Copyright © 2013-present Magento, Inc. All rights reserved.