A Greeting Card with a New York Napkin Design
This blank card is decorated with card and paper from the Color Bar series and then decorated with a napkin design and self-adhesive rhinestone half-pearls. Decorated triangular card matchboxes are used as table decorations.
How to do it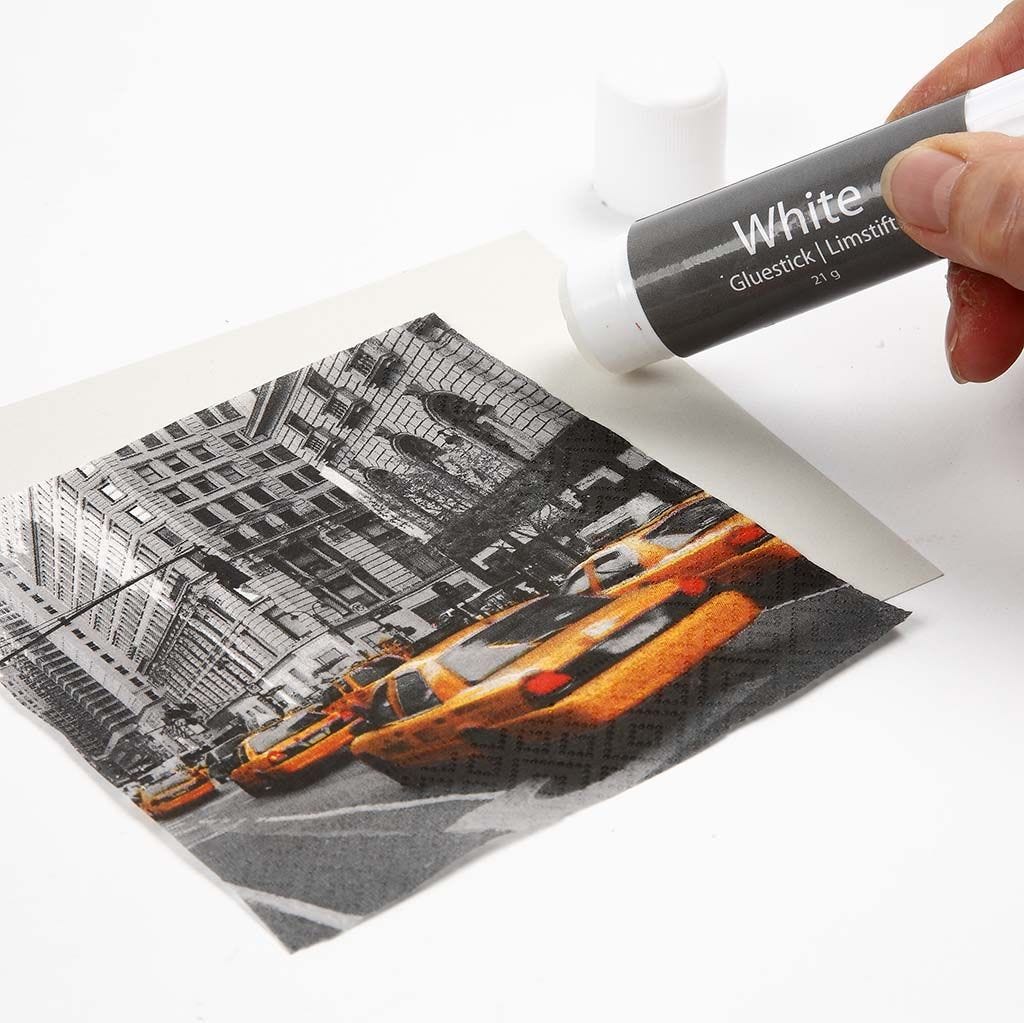 1.
Apply glue with a glue stick to the light grey piece of card and place the napkin design on top. Then smooth gently from the middle and outwards. Trim the design when the the glue has dried.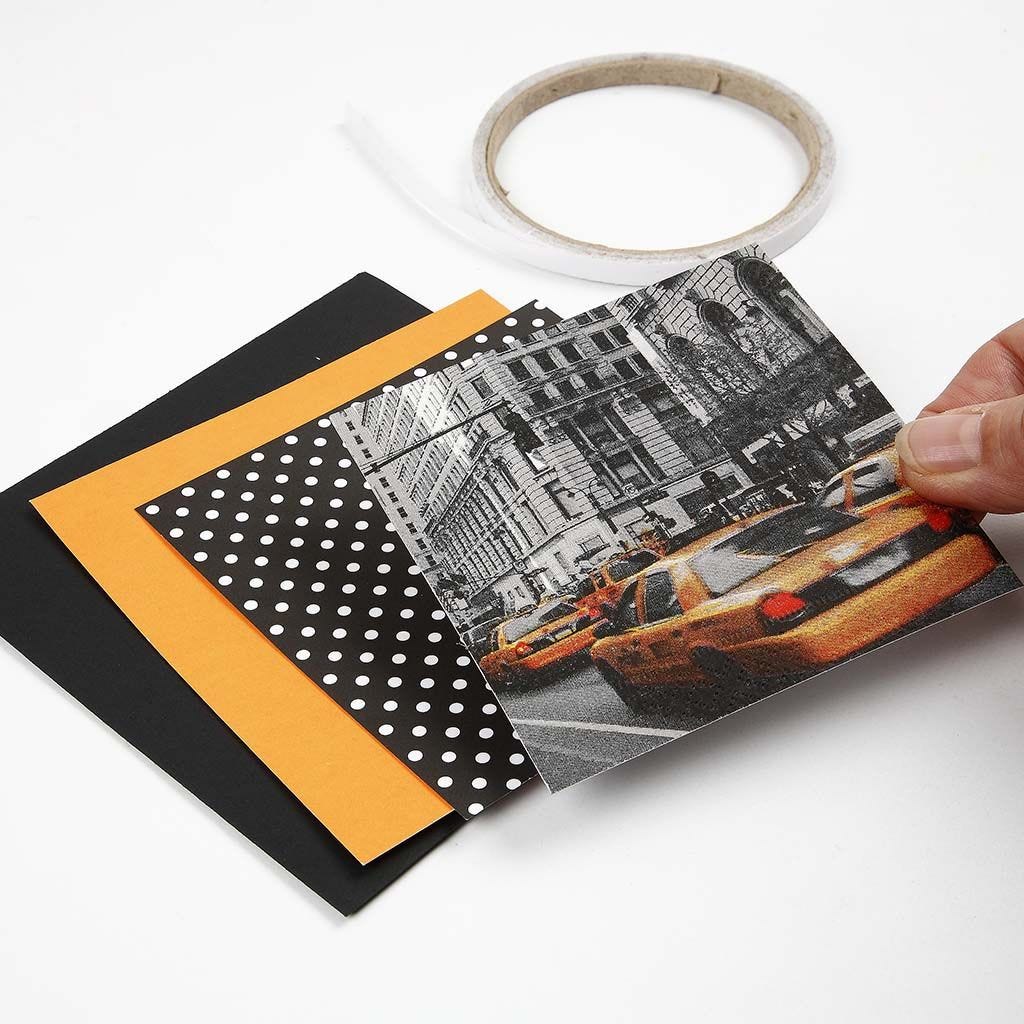 2.
Glue together the various pieces of card and paper and attach these to the greeting card using self-adhesive double-sided tape. Finally attach the napkin design.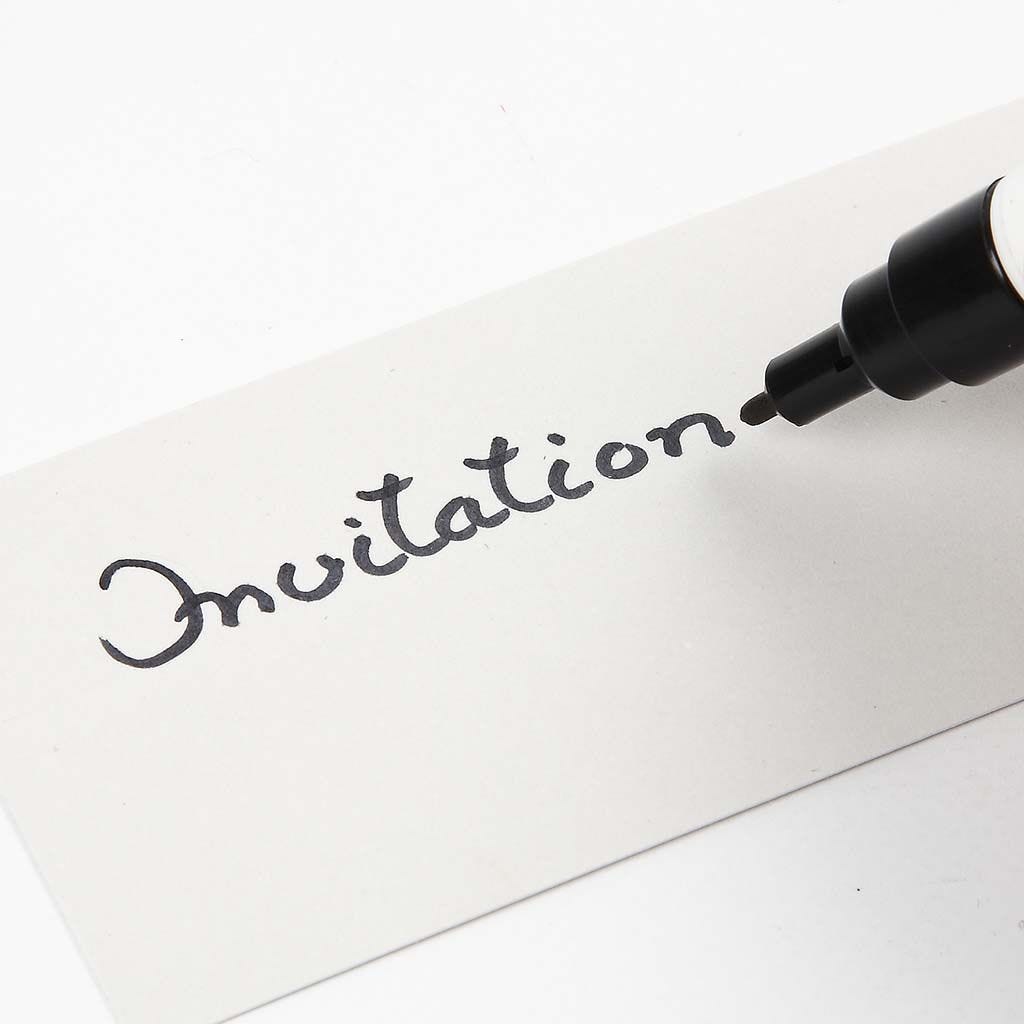 3.
Write the following text on the light grey piece of card: Invitation.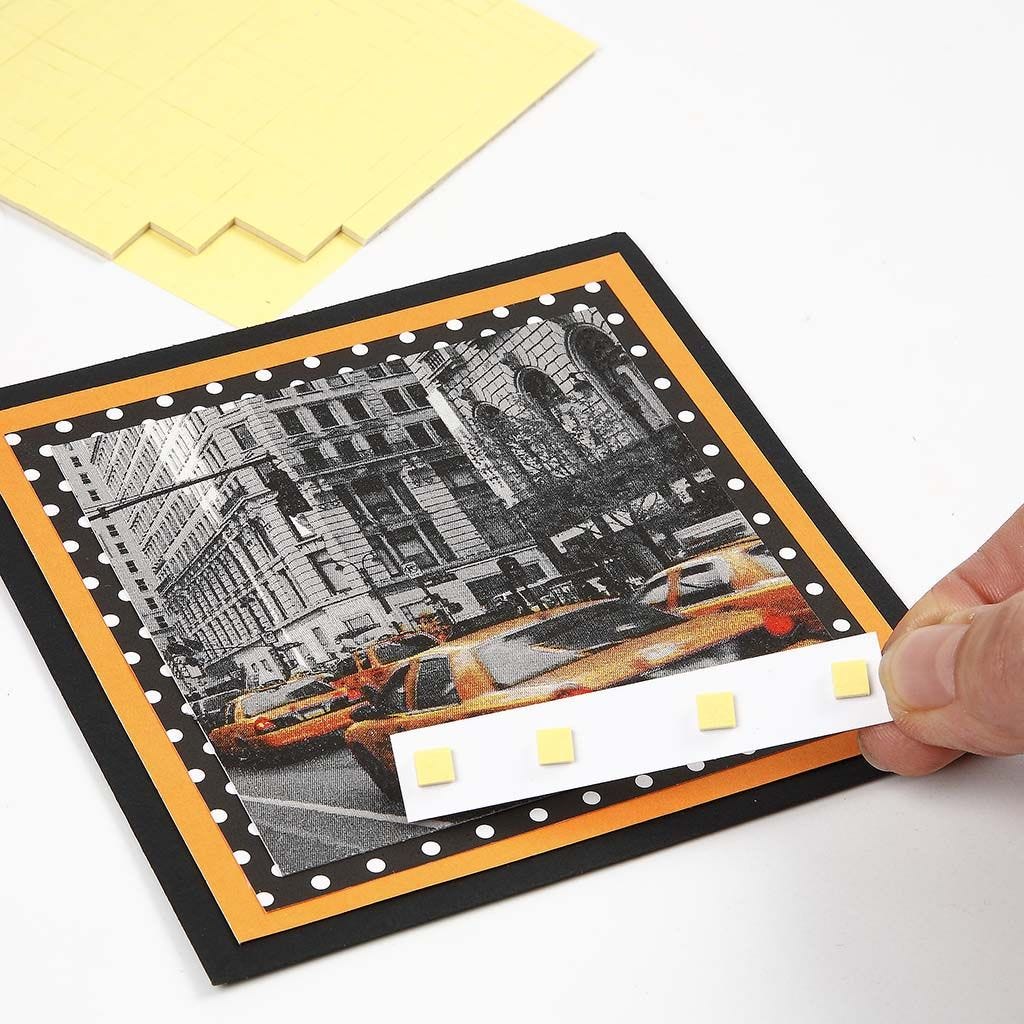 4.
Trim the piece of grey card and attach it to the greeting card with 3D foam pads.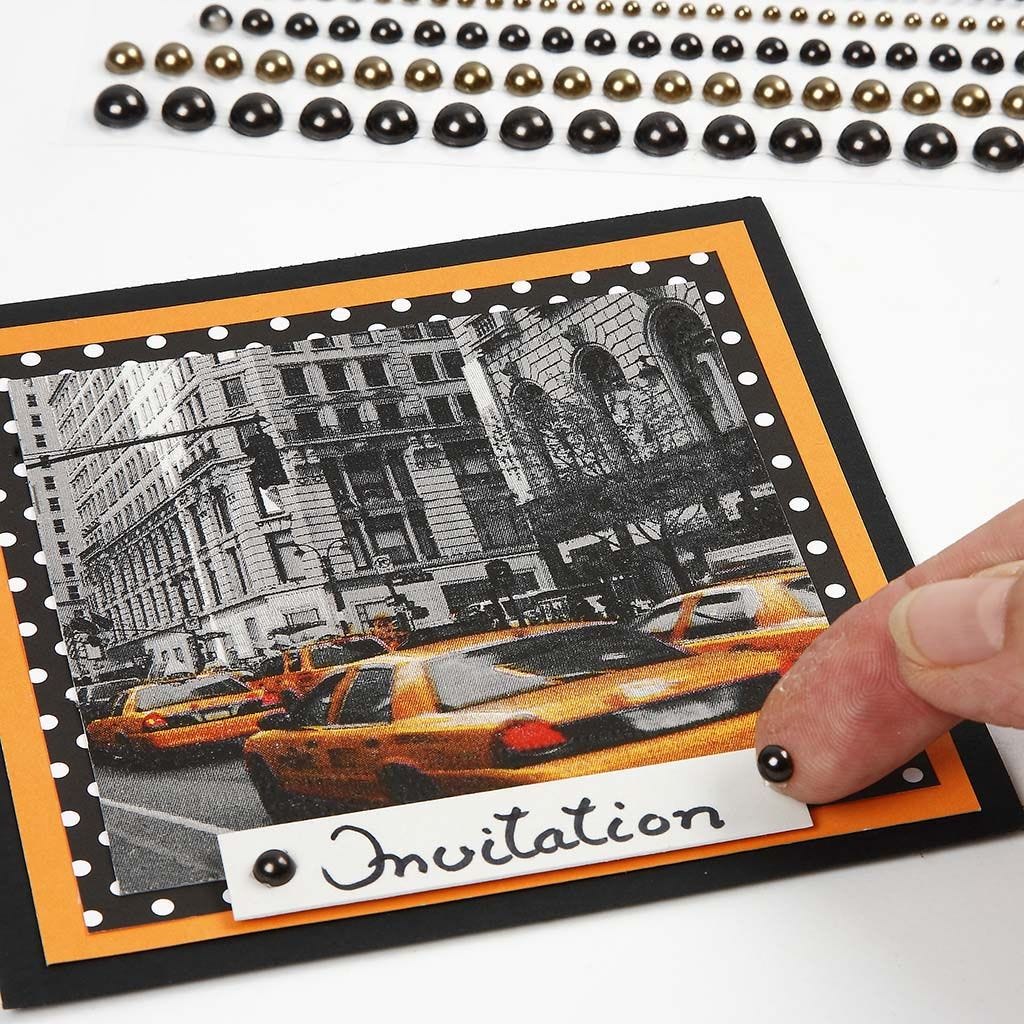 5.
Decorate with self-adhesive rhinestone half-pearls. Print out the text for the invitation and attach this inside the actual invitation – or alternatively write it by hand on the black card using a white gel pen.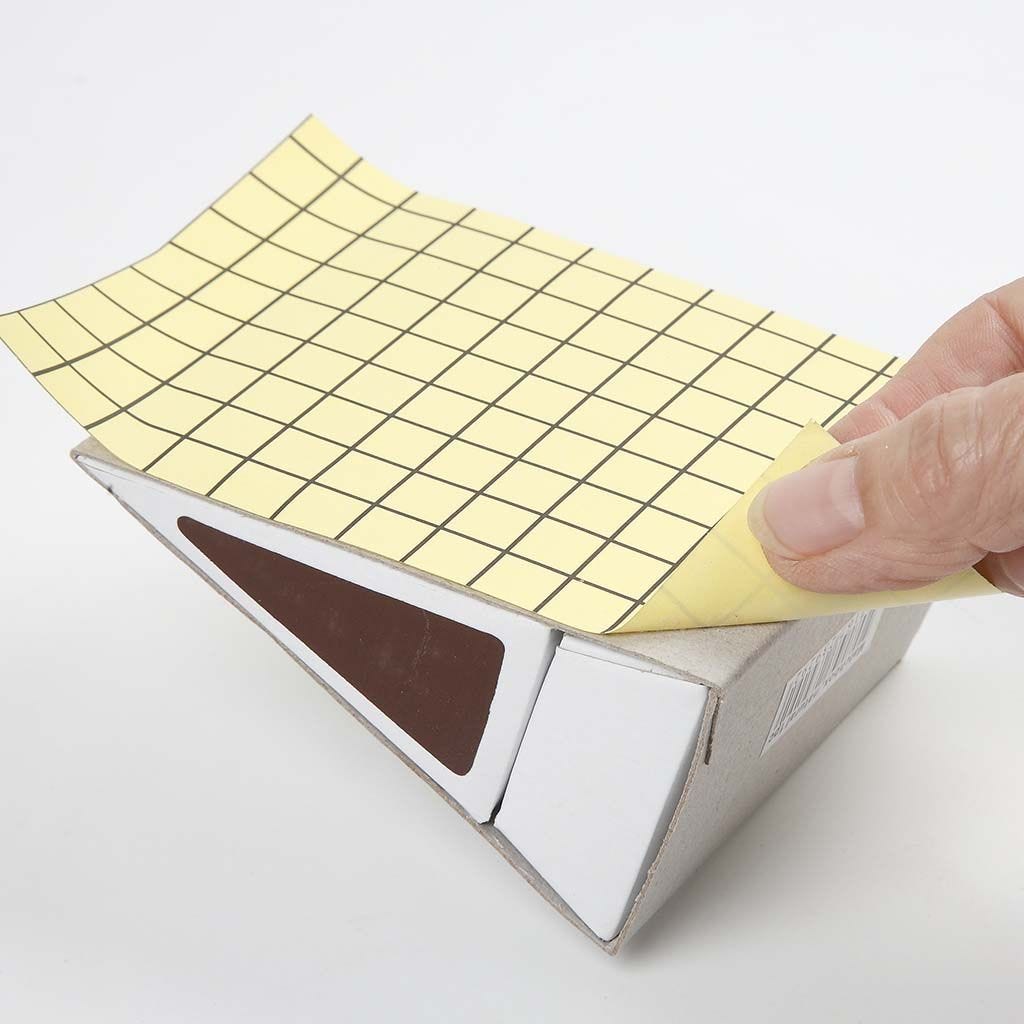 6.
Table decorations: attach double-sided foil tape all the way around a small triangular card matchbox.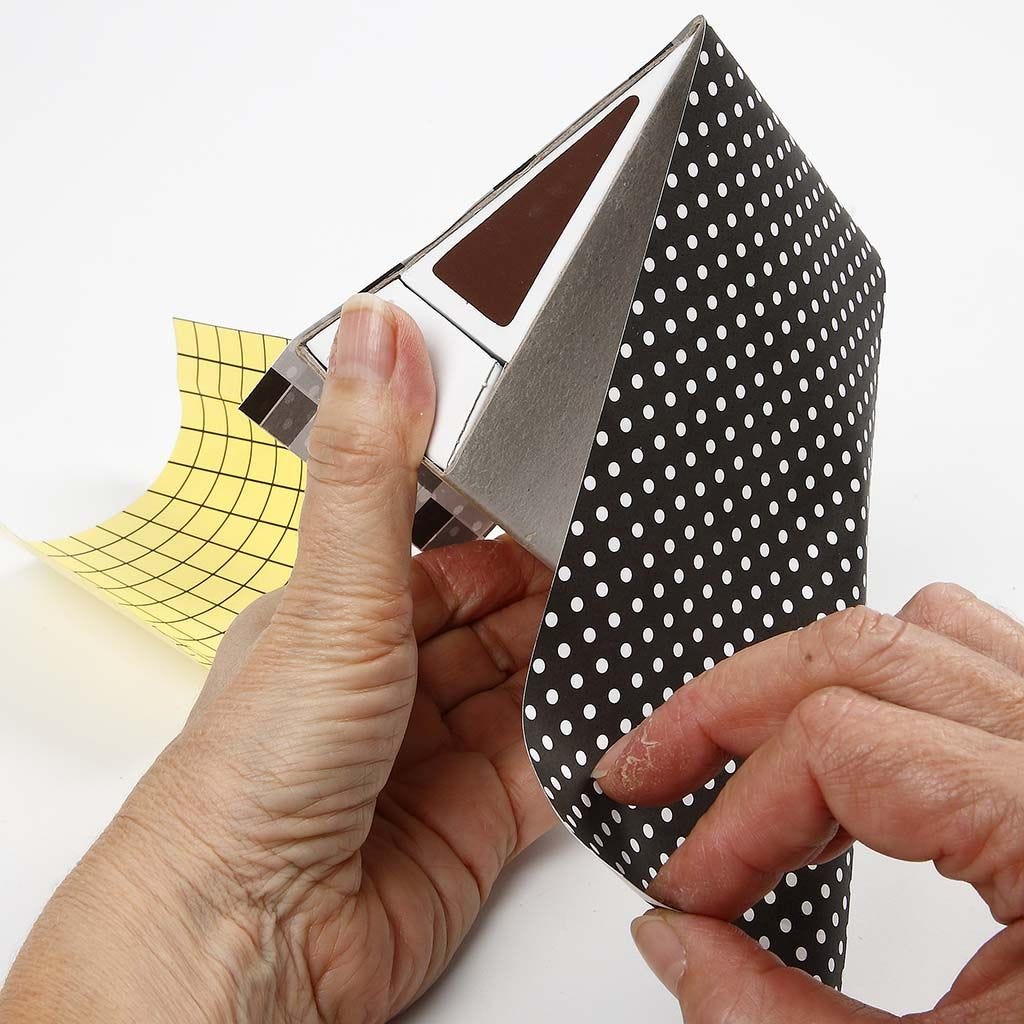 7.
Cut a piece of paper to size and attach this onto the double-sided foil tape.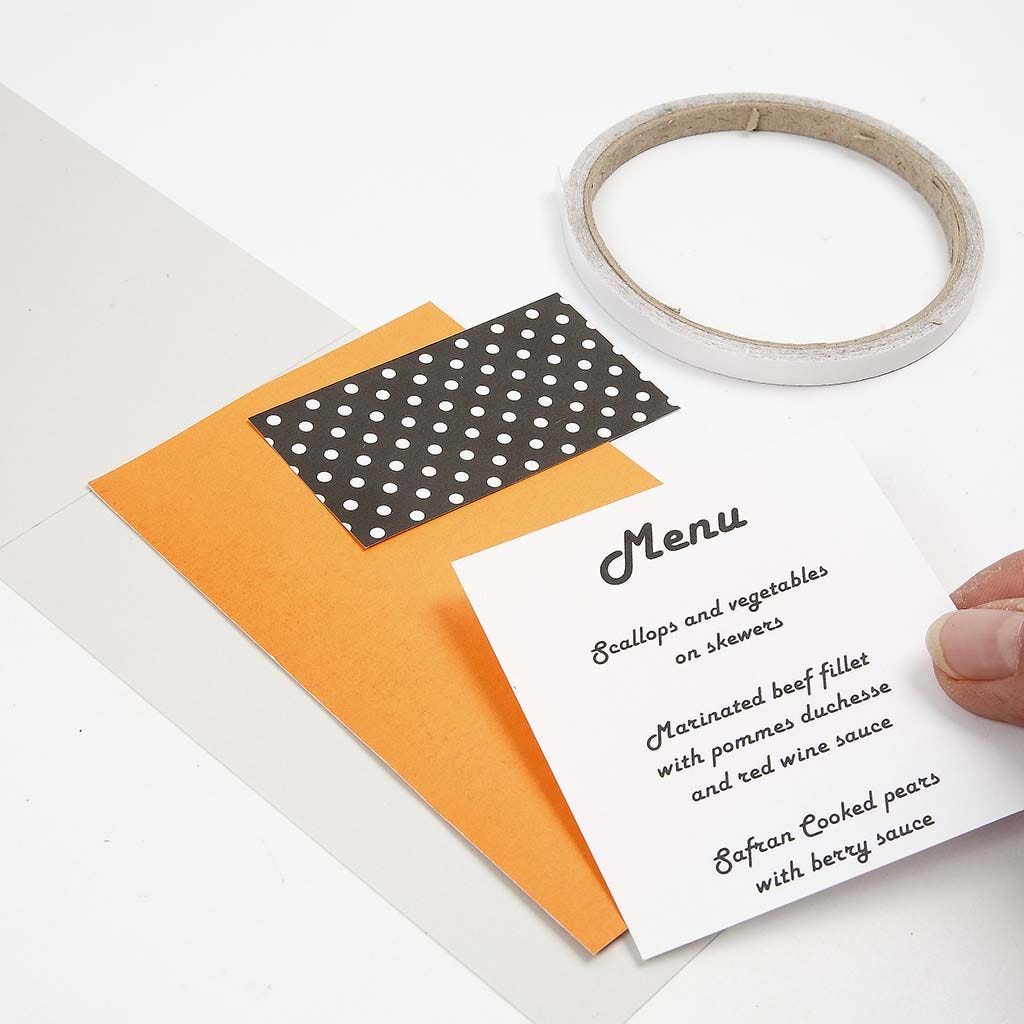 8.
Menu card: Cut a piece of grey card measuring 28 x 9cm. Score it in the middle using a bone folder or a blunt needle and fold it in the middle. Attach card, paper and decorations using the same procedure as when making the greeting card/invitation.