A Greeting Card for Spring and Easter
A Greeting Card for Spring and Easter
These greeting cards are made from some of the materials supplied in our large Easter kit. These greeting cards are made from patterned card decorated with different patterned Easter card designs which are cut out and glued onto the greeting card.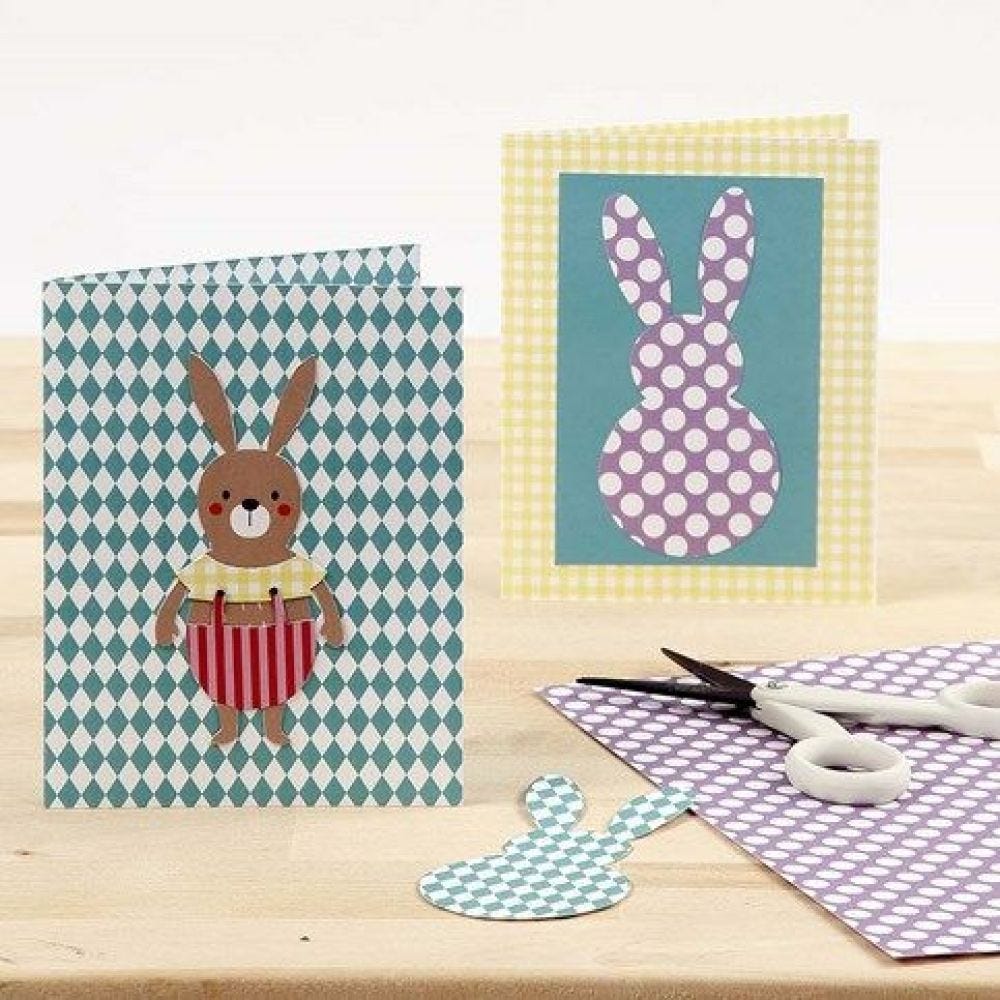 How to do it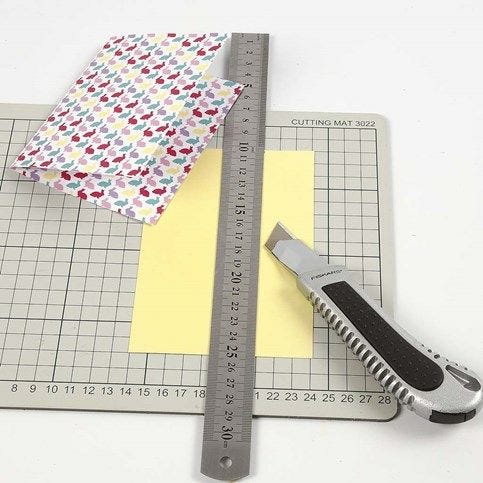 1
Greeting card: Cut a 20 x 12.5cm piece of card. Fold it in half and cut another piece of card measuring 7 x 10cm.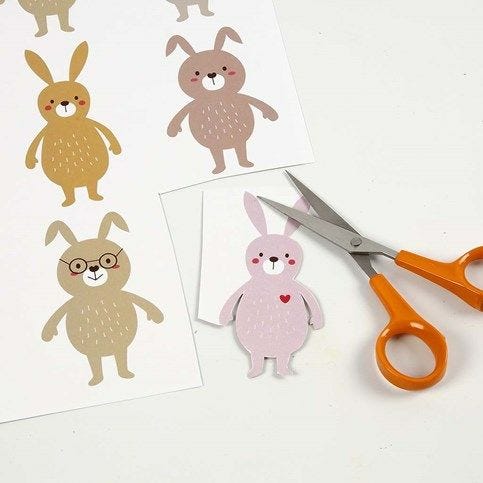 2
Cut out one of the printed Easter designs from the kit. Alternatively you may use the template for cutting out an Easter motif from plain or patterned card according to your taste.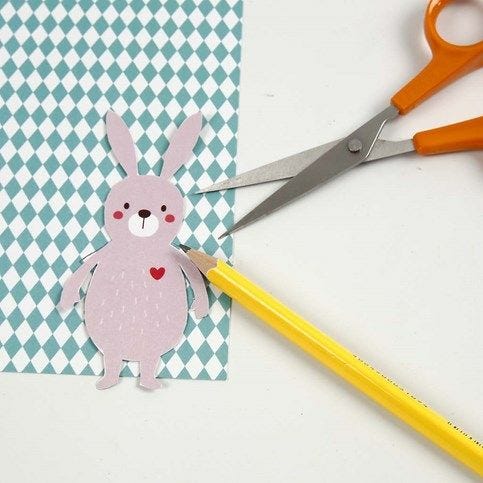 3
Use the cut-out Easter motif - here a bunny – as a template for cutting out clothes, according to your own imagination.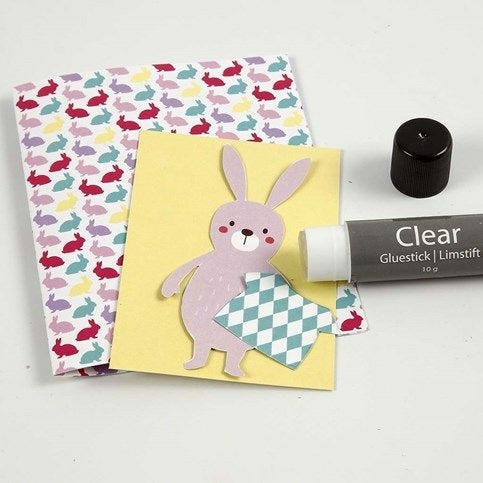 4
Glue all the loose cut out parts onto the front of the greeting card in layers. Begin with the background, then the motif and then clothes.