A greeting card decorated with glitter glue and sequins
A greeting card decorated with glitter glue and sequins
Decorate a greeting card with glitter glue and teardrop-shaped sequins attached in a snowflake pattern.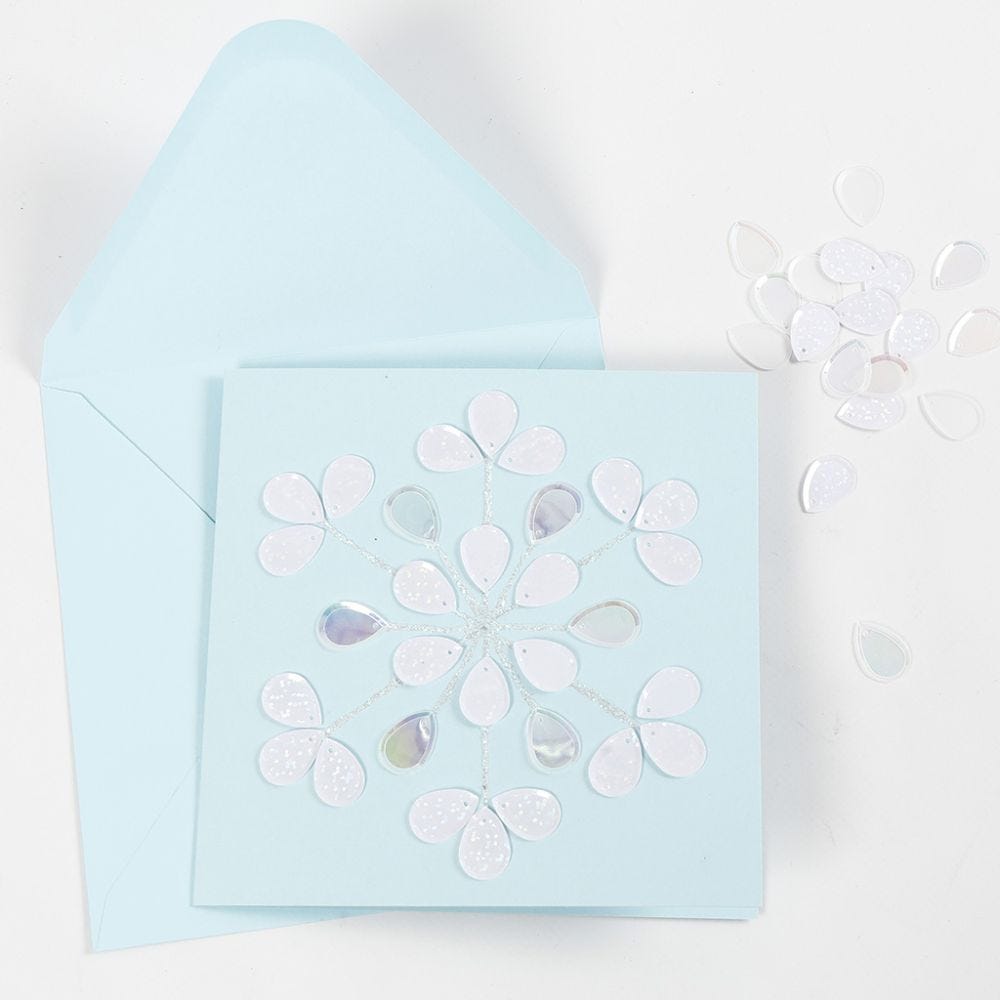 How to do it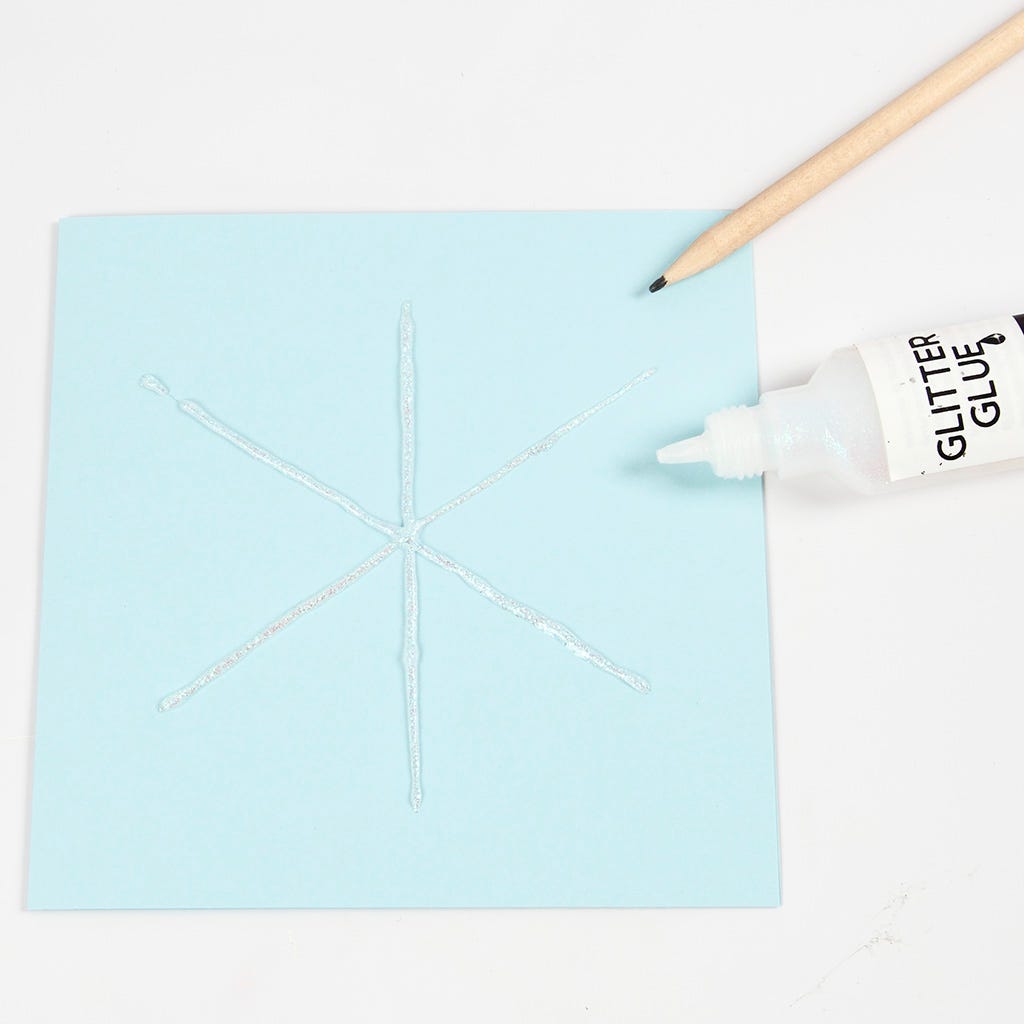 1
Draw three lines with glitter glue so that the lines cross each other in the middle of the greeting card. You may draw the design lightly with a pencil beforehand.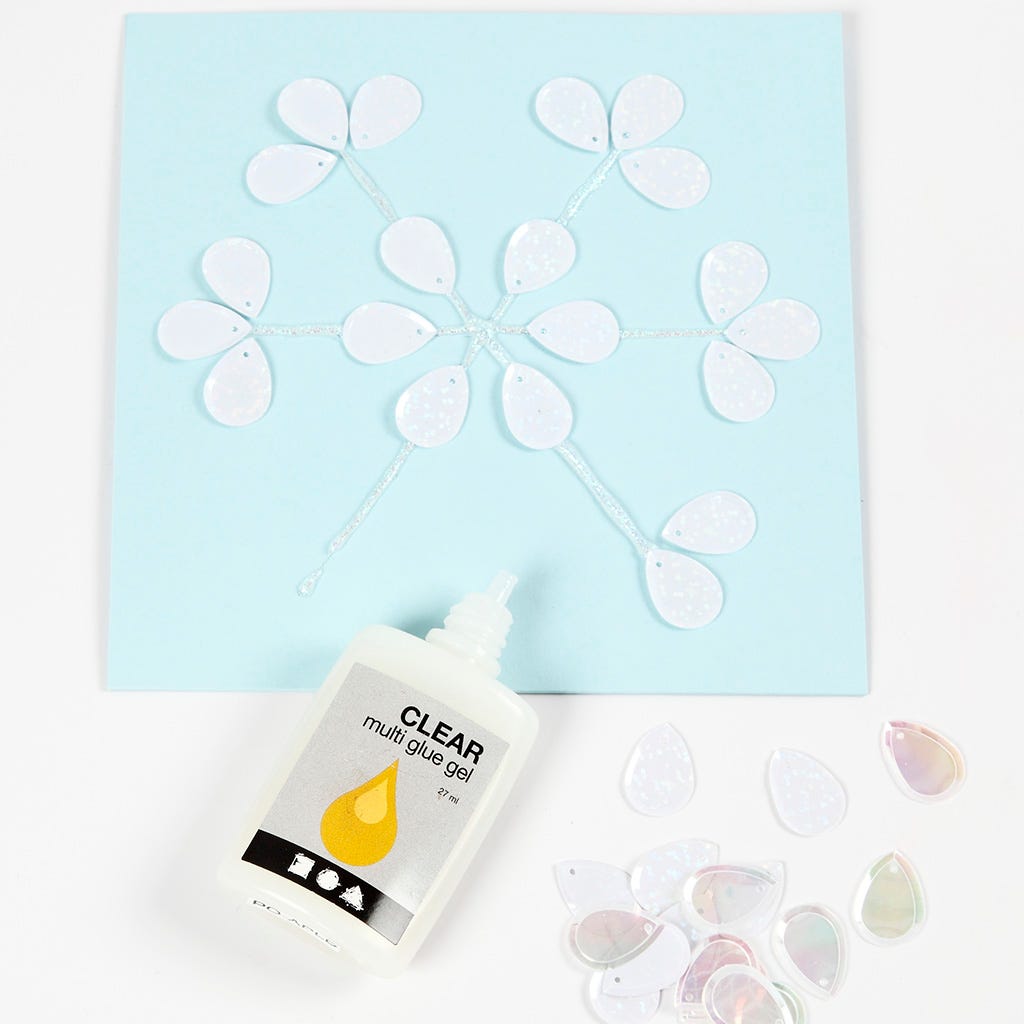 2
Attach teardrop-shaped sequins onto the glitter glue lines on the front of the greeting card using Clear Multi Glue Gel as shown in the photo, making a snowflake-like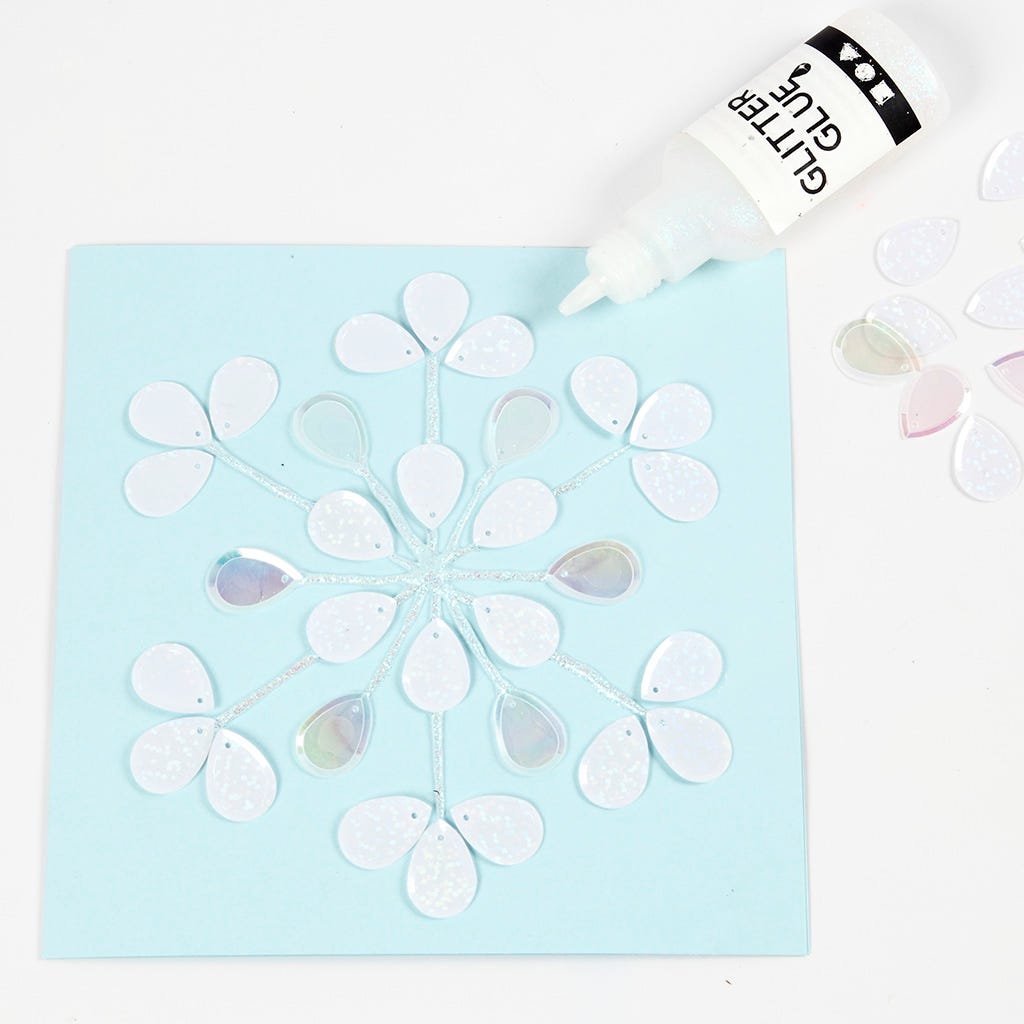 3
Draw another six lines with glitter glue from the centre and attach a sequin at the end of each line as shown in the photo.
Copyright © 2013-present Magento, Inc. All rights reserved.